Air-Hostess Turns an Entrepreneur with Rs 20,000 and Now Earns Rs 1 Lakh per Month, Thanks to Mom's Old Diary
21-November-2022
Vol 13&nbsp|&nbspIssue 47
Growing up in the small city of Bareilly in Uttar Pradesh, little Yachika Chopra used to enjoy watching airplanes in the sky.

"I never imagined in my childhood that I would be flying even once," says Yachika, who went on to become an air hostess by a quirk of fate, and worked as cabin crew for about ten years before she lost her job during the pandemic and became a pickle entrepreneur.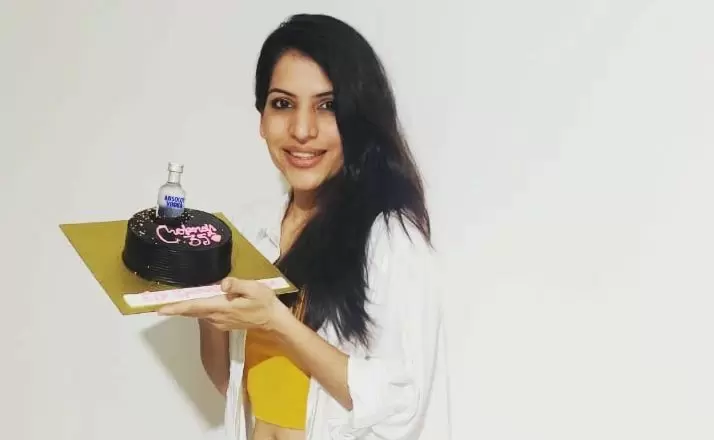 Yachika Chopra launched her pickle brand Circa with Rs 20,000 from her home in April 2021 (Photos: Special Arrangement)

In 2020, she not only lost her job, but also her mom Poonam Chopra with whom she was very attached to and from whose diary she picked up the recipes of all her homemade pickles.
Yachika's transition from the glamorous world of airline industry, where she was earning a good salary based in Dubai working for Emirates, shuttling between Los Angeles and Dubai, staying in the most expensive hotels, rubbing shoulders with celebrities and famous people on flight, to running a homemade pickle business from the small city of Porvorim in Goa, is proof that happiness does not come with money alone.
"It is kind of dirty while you make pickles. Your hands are covered with spices, but I don't think it is a step down, rather it is a step up, because I feel proud of myself and enjoy doing this," says Yachika, 34, who launched her pickle brand Circa with Rs 20,000 in April 2021 from her home in Porvorim in Goa.
She invested the money in buying some utensils and ingredients for the pickles and made her first product - chilli pickles. Today, she makes about Rs 1 lakh every month with no major overhead expenses, still operating from home.
Initially, Yachika started an Instagram page and offered free pickles to family members and friends.
"I was sure that if people liked it they would order more. It was my strategy to attract customers and it worked," she explains. "The sales increased slowly month by month, but I never felt discouraged, because people were appreciating me for the initiative and also for the tasty pickles.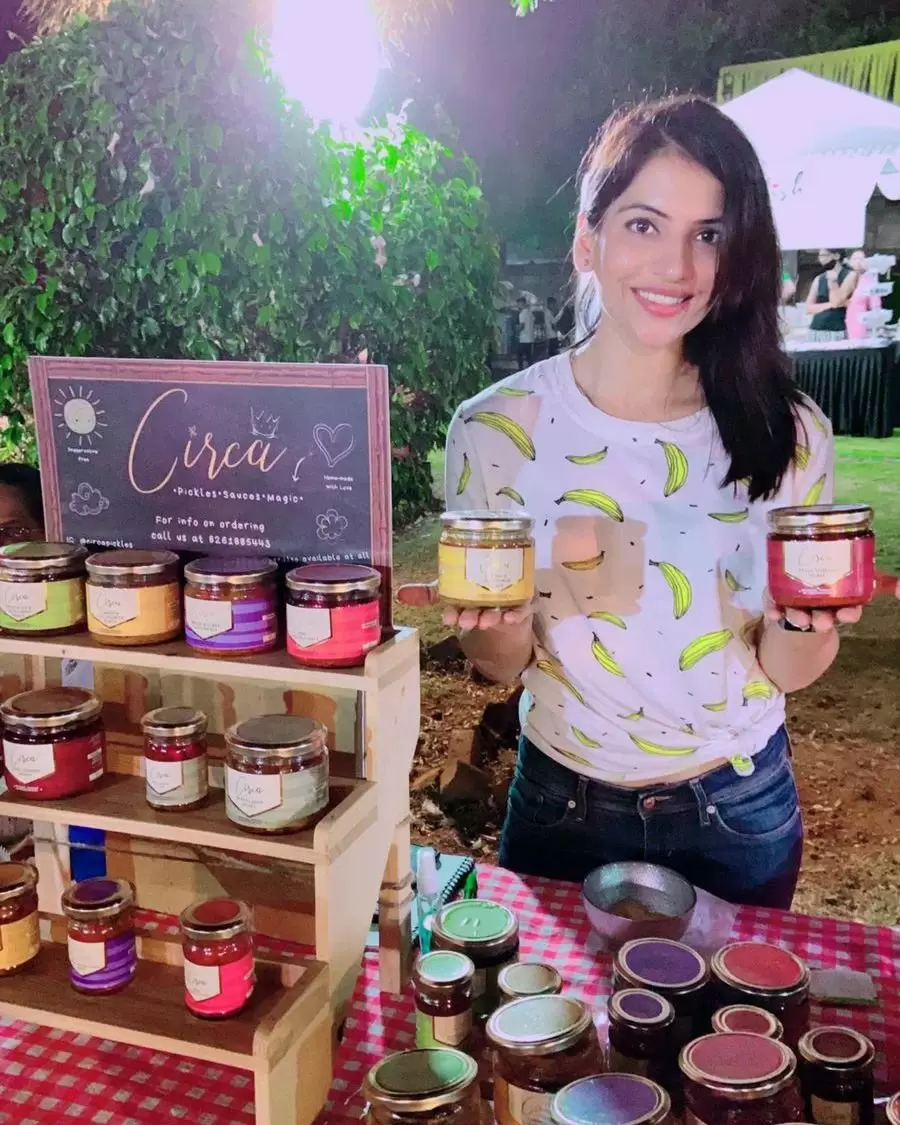 Yachika makes eight different varieties of pickles
"Moreover, I was enjoying every part of it from buying ingredients to making it and packing it to meet the orders."
The big break came when she managed to sell 60 jars at a community exhibition in a few hours. "It was an encouraging moment for me. So I began to experiment with more varieties of pickles," she says.
Circa now offers eight varieties of pickles - Carrot, chili, cauliflower, brinjal, garlic, mango, tomato and lemon. They come in 100 gm (priced at Rs 125) and 200 gm (priced at Rs 275) jars.
The products are available both on their website as well as on Amazon. "During the monsoon season, we receive more orders," says Yachika, who also informs that her products contain no preservatives and can last from up to six months to a year.
She says she has not followed all the instructions from her mother's recipe that was found in an old blue diary. "It was written around the 70s and there are a few things I can't understand. So I had to experiment with the recipes," she says.
"However, my pickles are not salty as you get in the market. My relatives say they taste just like what my mom would make."
In the initial days, customers would place orders by phone and WhatsApp.
"One day my brother called me saying one of his colleagues did not place an order just because she could not find our website or locate our products on ecommerce websites like Amazon and Flipkart.
"That's when I realized the importance of a website and soon launched one," says Yachika, whose two younger brothers are having restaurants and offer her tips in running her business.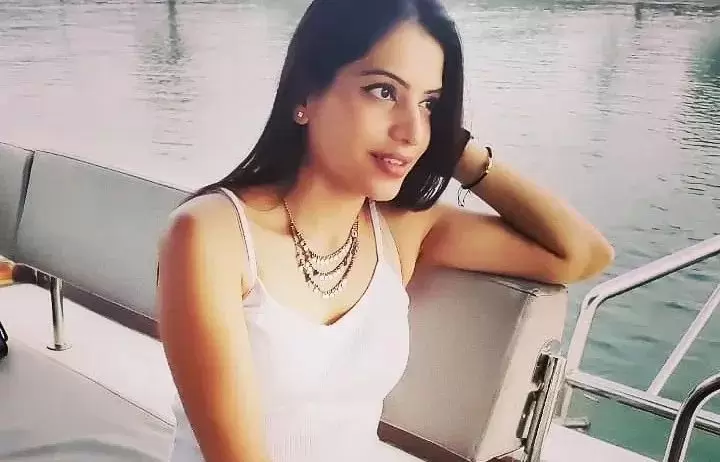 Yachika did her MBA in HR, before becoming an air hostess
The sales increased by 45% after she launched the website. Now, 90% of the orders come through her website and the remaining from Amazon, phone calls and WhatsApp.
Yachika grew up in a middle class family. She studied at Bishop Conrad Senior Secondary School in Bareilly till Class 10. Her family moved to Pune's Wanowrie area in 1999 and she was enrolled in Hutchings High School, where she completed Class 12 in 2001.
She then pursued BCom from Wadia College, Pune, followed by an MBA in Human Resources from TASMAC, Pune. Later, she worked in a finance company in Pune for about a year in the HR department.
"After some time, I started disliking my job because it was related to hiring and employee retention. I was interested in something related to communication and training which also came under HR," says Yachika.
One day, in 2011, her aunt who was working with Indian airlines asked her to give an interview for a cabin crew job with Air India. Though she was not keen on the job, her family members asked her to give it a shot since she was not happy with her HR job.
Eventually, she didn't get the job in Air India, but was placed in Jet Airways as an air hostess where she worked for about a year, based in Mumbai.
In 2011, she joined Emirates in Dubai and life was never the same. "I liked the job very much. Staying in luxurious hotels, being most of the time in flight travelling between LA and Dubai, it was a great experience," she reminisces. "Meeting celebrities and business personalities, those were best moments of my life."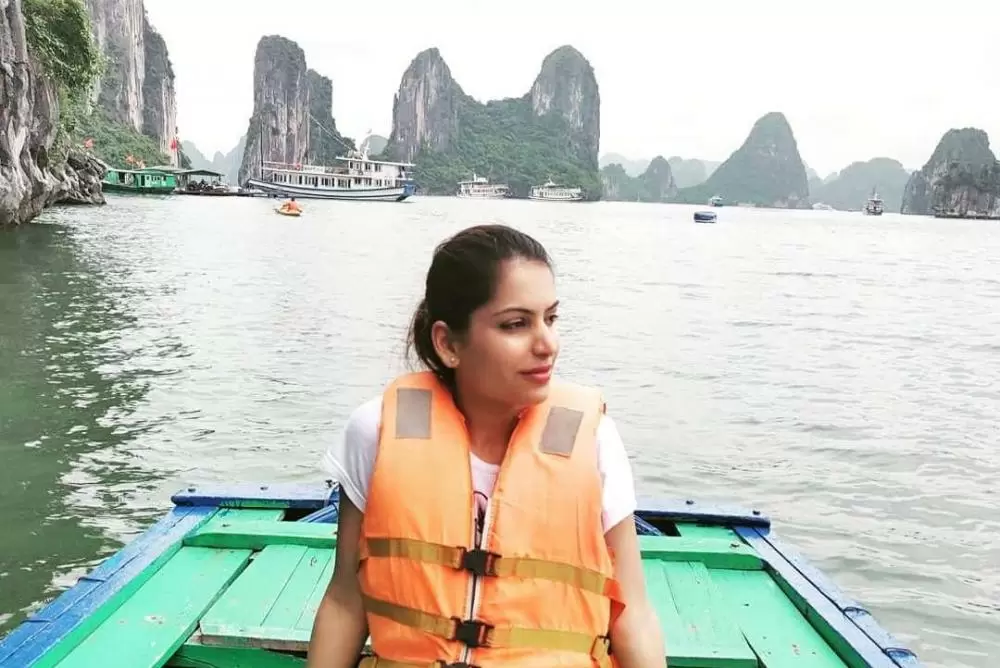 Yachika had the opportunity to travel to many countries while working in the airline industry
In 2019 she tied the knot with Ray Vaz, who runs a tours and travel business in Goa. Yachika met Ray first in Goa when she had gone there to attend a friend's wedding. They fell in love with each other and got married.
Then, the devastating news came in the form of an email during the pandemic on 8 July 2020 informing her that she had been laid off from her job. She was staying in Goa at that time with her husband.
"I was shocked reading the email. I tried to call my manager to confirm what I read in the email. It took me two or three days to accept that I was fired from my job," says Yachika. "My husband told me it was a good opportunity to take a break."
It was around this time while cleaning her house in Bardez, Goa, that she found her mom's old diary with all the pickle recipes. The rest, of course, is 'her-story.'
Interestingly, in September 2021, she received a call from Emirates, offering her the job again, but Yachika declined.
"I was, of course, in a dilemma, because I was running a business that can become a multibillion-dollar business or shut down one day. And here was an offer to continue my job that I liked very much," she recalls her destiny moment.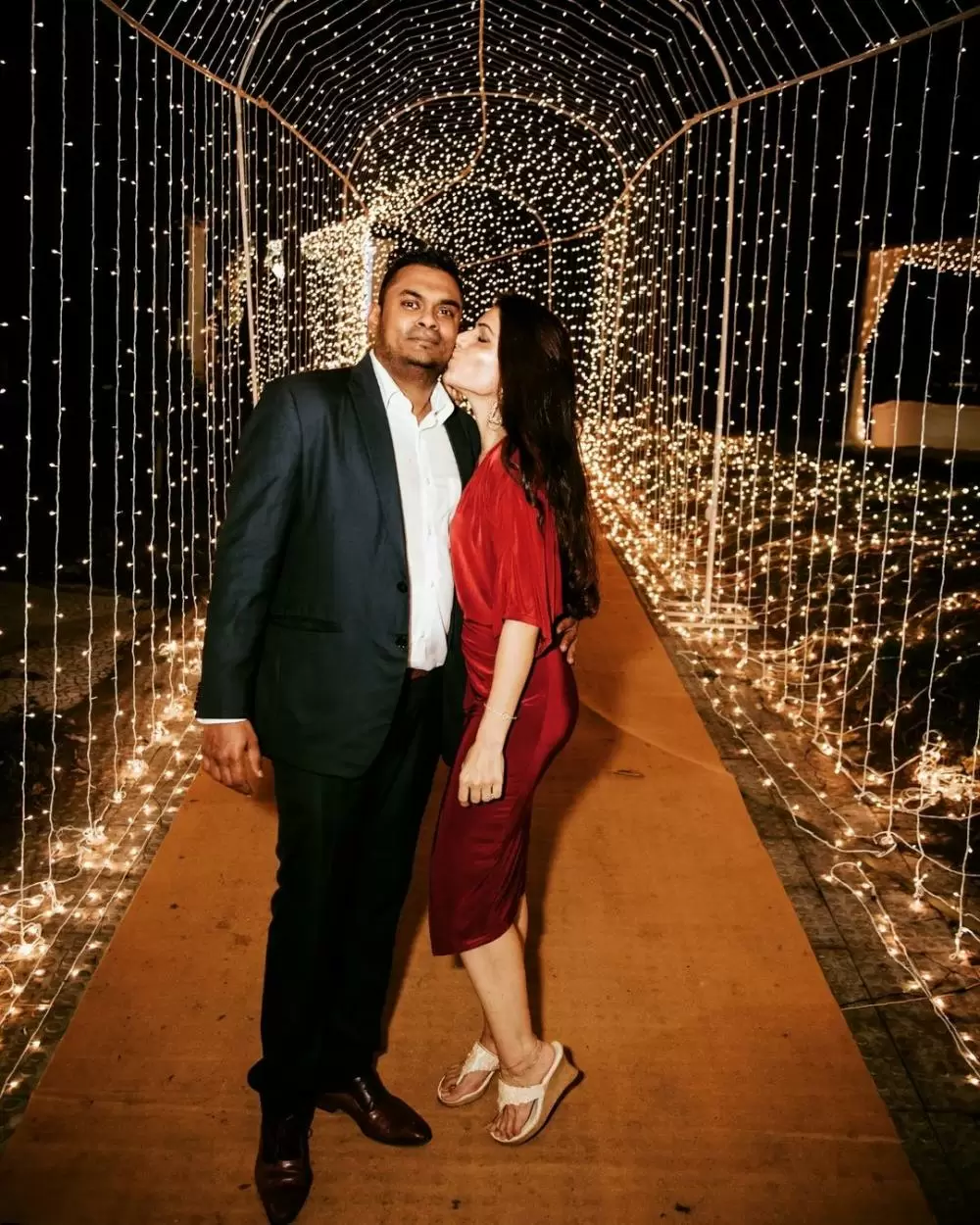 Yachika with her husband Ray Vaz
"But I chose my business because it is a tribute to my mother. Moreover, first time in my life I realized that I can do something on my own. I was feeling happy and proud of myself. So I declined the airline opportunity."
Yachika is planning to have a manufacturing hub where she can employ women from underprivileged communities and run the business at a larger level. - ©
TWL

Trending Now: