Pepper Spray fame IPS Officer Opens up on her Life, Dreams, and Career
16-November-2022
Vol 13&nbsp|&nbspIssue 46
A few years ago, IPS officer Soumya Sambasivan hit the headlines when a video that showed her teaching some young girls in her office to make pepper spray went viral on social media.

Since then she has continued to hog the limelight. Soumya has made a mark as a strict police officer in Himachal Pradesh, cracking the whip on criminals, solving murder cases and even busting an inter-state drug cartel.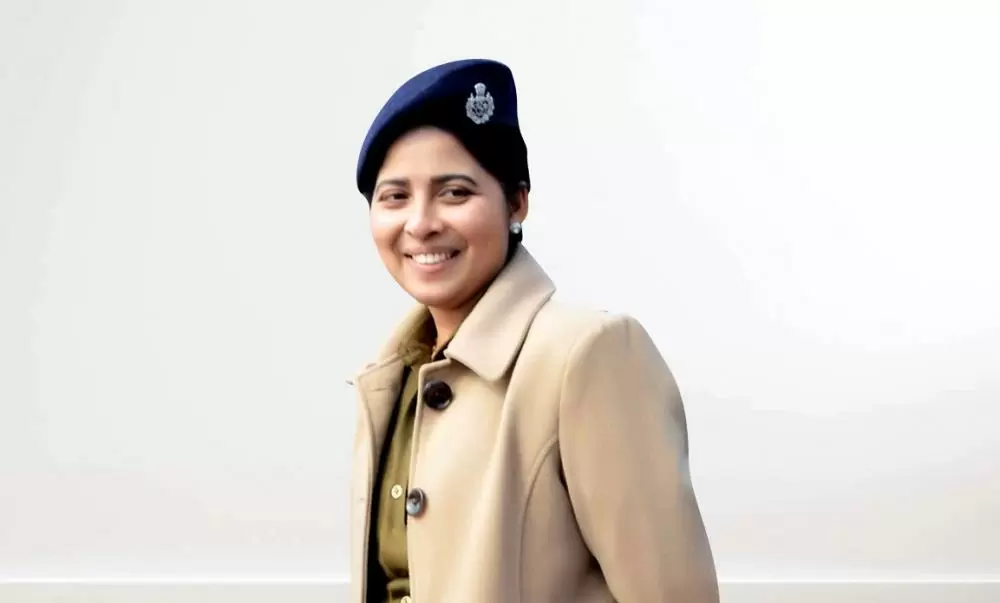 Soumya Sambasivan, a 2010 batch IPS officer, likes to write poems in her free time (Photos: Special Arrangement)

Interestingly, juxtaposed to her tough image is a softer personality that comes out through her poems, which she has published as a book, titled 'Tara the Enchantress'.
The 2010 batch IPS officer, who is currently serving as Commandant, 2nd IRB (India Reserve Battalion), Sakoh, Kangra, has been an enigma for her admirers, who have been searching on Google about her age, birthplace, date of birth, husband, and so on.
In a freewheeling conversation with
The Weekend Leader
that was split over different sessions spanning more than a month amidst her busy schedule, Soumya speaks about her life, childhood dreams and even about men.
Soumya was born in Palakkad, Kerala (formerly known as Palghat) and is the only child of her parents.
Her father worked as an engineer in the Military Engineering Services (MES) and her mother has been a housewife. She worked at HSBC Bank as an investment banker for about three years before cracking the UPSC exam on her first attempt and getting into IPS.
She attended schools in various states in the country and is a product of Kendriya Vidyalaya. She graduated in Biotechnology from Bharathiar University, Coimbatore and did her PGDBA in Marketing and Finance from ICFAI, Hyderabad.
As a child she was like many others, undecided and wavering on what she wanted to become. "I think children are not so sharp to decide what they want to be, but there are few things that influence a child's mind. A child always wishes to do something amazing," she says philosophically.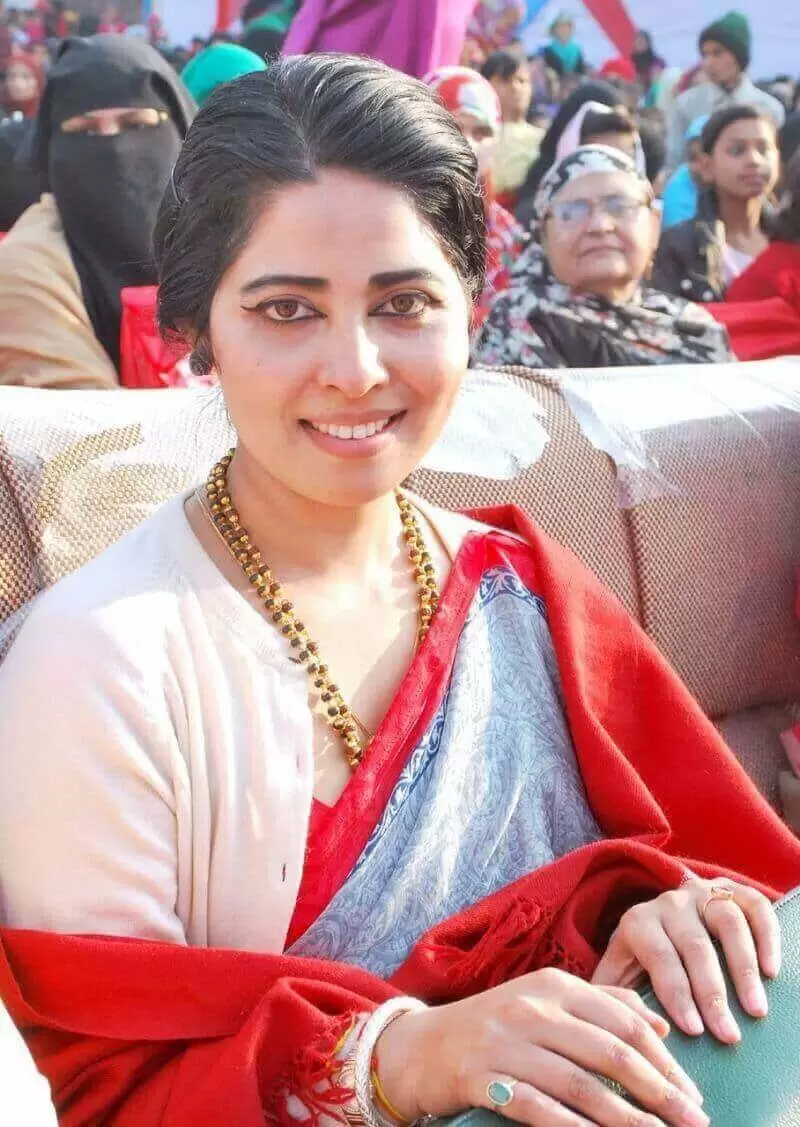 While serving as SP in Sirmaur, Soumya taught the local girls to make pepper spray for self-protection.

"When I read Tolstoy I wanted to be a writer, when I watched a James Bond movie I wished to direct a film like that. After reading the theory of universal gravitation, I thought that science was amazing and wanted to become a scientist."
Her first job was at HSBC Bank as an investment banker, but she got bored of her work and decided to become a cop.
"I felt like I was living a very superficial life," she says. "I decided to take the civil service exam because I wanted to do something for society. I didn't think I would qualify and become an IPS in my first attempt. But now I think this is the safest job for an Indian girl."
While serving as SP in Sirmaur, Soumya taught the local girls to make pepper spray for self-protection.
"We were getting a lot of complaints from girls about eve-teasing. Every time I would send force, the miscreants would vanish," she explains the background to the incident.
"So I taught the girls to make the spray in my office and the news was all over the media. It worked as a deterrent against the rogues and there was a drastic drop in eve-teasing cases."
In Sirmaur she also busted an inter-state drug cartel. "In a drug cartel the kingpin is never caught. Only the person supplying drugs for money is caught and the boss is left untouched. But this case was different," she says, talking about the sensational case.
"There were two guys who were the masterminds in this case. Both came from very wealthy families. They were well educated, had foreign degrees, and they traveled in luxury cars smuggling the drugs. So no one suspected them." Police finally managed to arrest them and put them behind bars.
She can't forget a murder case that she helped resolve in 2016 when she was posted in Sirmaur. "We found the body of a woman and could not trace her identity. But by her looks she looked like a married Hindu lady with a bindi and vermilion on her forehead," she recounts.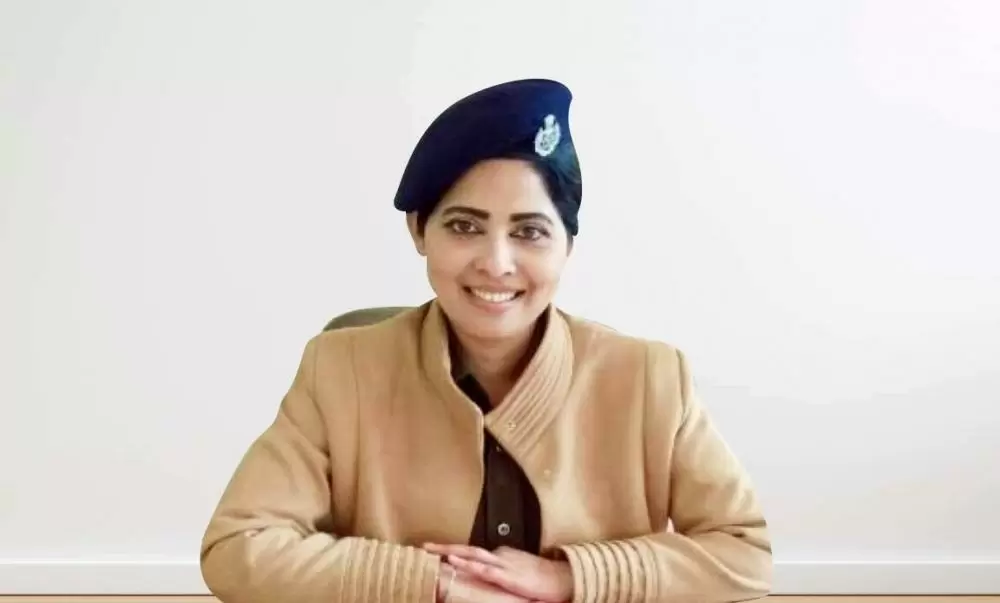 Soumya's favourite Indian state is Kerala
"The body was kept in a mortuary, and when no one claimed it for a long time it was cremated as per Hindu rites. Her ashes were preserved and I was almost about to close the case.
"For the last time I took a closer view of her photograph that was clicked before the cremation and realised that her eyebrows had been plucked recently.
"I immediately ordered my team to circulate her photograph in all the beauty salons in the area to establish her identity. Fortunately, a salon owner recognised her and we were able to locate her house."
It turned out that the deceased was a Muslim woman and she had been murdered by her husband.
"She had no family other than her husband, so no one came to claim her body. Later we came to know that that she was a bar dancer. But deep in my heart I felt bad that her last rites had not been performed as per her religious custom," says Soumya, reminiscing about one of the most unforgettable cases she has handled till date.
"My team requested a maulvi (a specialist in Islamic law) to perform the last rites of her remains, but he refused.
"So I went to the Muslim graveyard and did her last rites. It was a very touching moment for me, and I felt that solving the case should not be the only goal. Giving it a compassionate closure is equally important."
A question that is often asked is whether gender makes a difference in the police force. Soumya responds that the issue is not restricted to the police force, and it is not just about gender.
"In any field, you will find hindrances in the path of excellence. One attracts professional rivalry in any field. The moment you shine, you create a lobby against you," she says.
"It's been there since time immemorial, but your excellence is beyond anyone's envy. Never forget that the reward for good work is more work."
Personally, Soumya's favorite state is Kerala. Not because she was born there, but because of the attitude of the people there.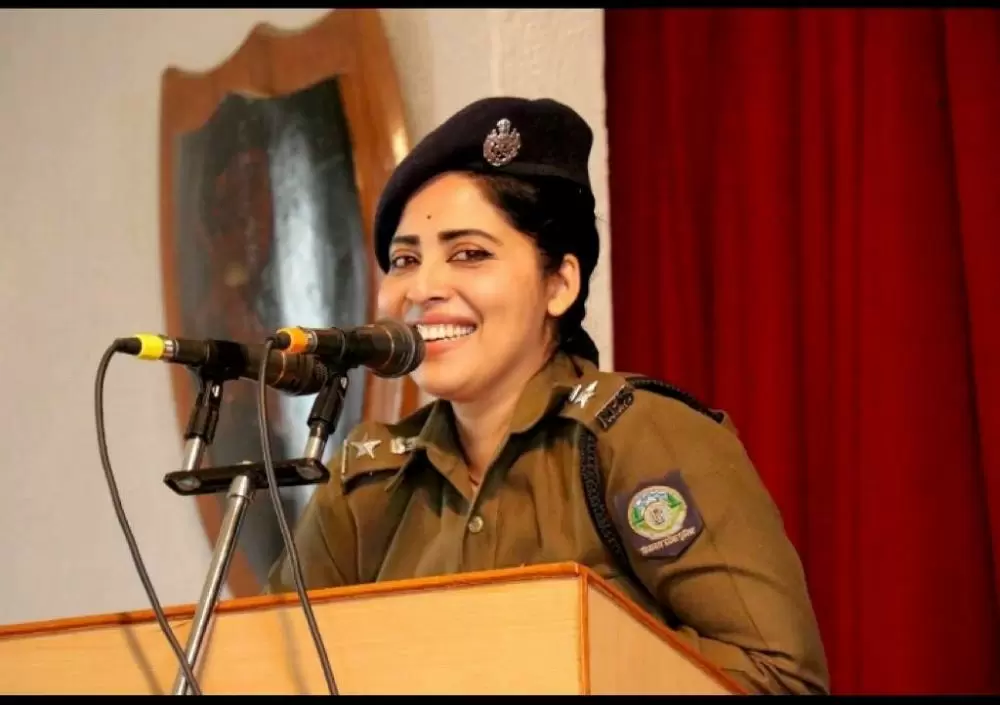 Soumya is an avid reader and Leo Tolstoy, Osho and Salman Rushdie are her favourite authors
"I have good memories of how neighbours of all religions celebrated festivals together, and how all the delicious food was exchanged among them," she says. "It is a state where people live like brothers and live in harmony."
Soumya is a single and says, "I am a loner and find men boring."
She is very close to her parents, especially her mother. "Wherever I get posted, my parents stay with me. My father still runs the home. He is a disciplinarian and did everything for me," she says, her words filled with love and gratitude.
"But I take a lot of liberty with my mother, and I am still dependent on her for the smallest of things like seeking her help to find my belt and cap. I return to my parents after my job."
She doesn't follow a regular fitness regimen, but does not forget her prayers. "I do a lot of prayers whenever I get time," she says. "I think prayer is a constant process when you keep asking for yourself from the higher energy. My mother keeps reminding me about it."
While preparing for the civil services in Delhi, Soumya's mother used to accompany her to the coaching classes. "It was a two hour class, and she would wait for me outside while reading her poetry book."
She would cut and paste important articles from the newspaper in a diary, so that Soumya could read them later. It was of great help to her since she didn't have to go through the entire newspaper.
The police officer's general advice to women is that they should be financially independent. "Economic dependence is the main reason women face turmoil in life," she says.
Soumya believes in believing in, respecting, and trusting her force. Police walas are considered rude, but she believes that they are also human and seek respect.
"See, every person on the planet desires respect. I think you can win the hearts of your team, make your job easy, their jobs easier and make them more result oriented by simply acknowledging them and being polite," she says.
"Your words and positive approach towards your staff can do wonders for the entire team's performance. Toughest decisions can be taken with ease."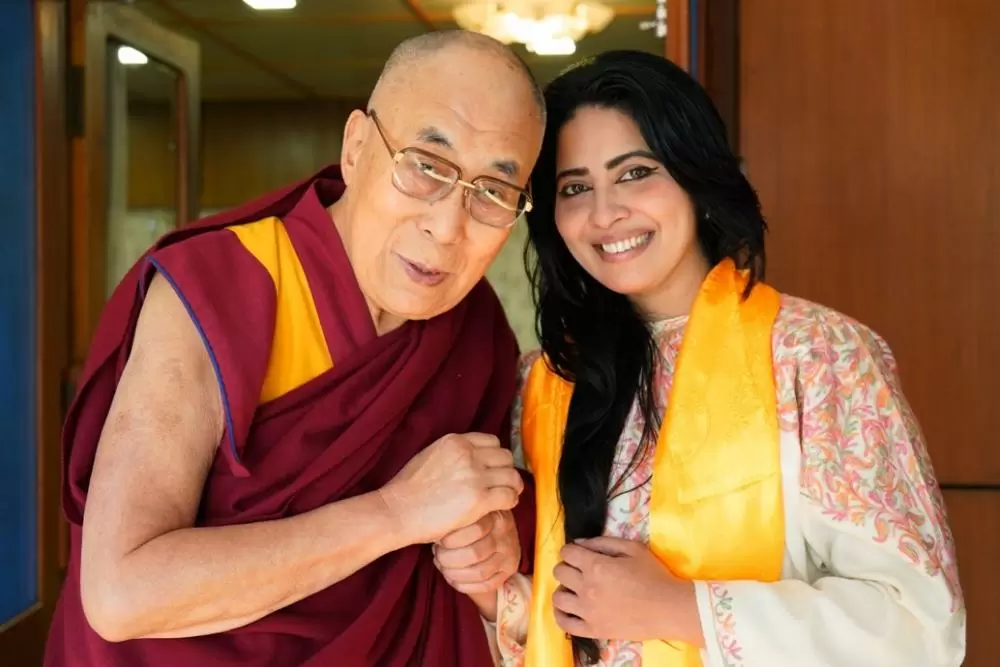 Soumya with the Dalai Lama
Soumya is an avid reader and loves reading Leo Tolstoy, Salman Rushdie, Gajanand Madhav Muktibodh and Premchand. Leo Tolstoy, Osho and Salman Rushdie are her favourites.
We leave you with verses from her poem titled 'Emptiness' published in her book Tara the Enchantress.
Tara, I am not folding my hands in prayer
this day,
I have my palms wide open to receive
justice today.
You are my only hope in this world so
mean,
other than your mighty hands, nothing can
be seen.
Mother! wrap me in the waves of your
hair,
for this pain is too much to bear.
Fight this battle out for me to survive,
with you, victory is sure to arrive.
You are my knight in shining armour, and
my only refuge,
pick me up with your hands from this
endless deluge.
I can see you arrive like the rains of
August,
to reduce the enemies slowly to dust.
How do I thank you, I have nothing to
give,
it is only emptiness with which I live.
It is this emptiness in which you can sink,
Mother!
You are my universe, and I think of no
other. - ©TWL

Trending Now: