How a newlywed couple built a Rs 37.5 crore fitness equipment business during the pandemic
Sofia Danish Khan
&nbsp | &nbsp New Delhi
10-November-2022
Vol 13&nbsp|&nbspIssue 45
Less than three months into their marriage, when the nation came under the pandemic induced lockdown in 2020, newlyweds Raunaq Singh and Rhea Nihal Singh Anand decided to set up a home gym, but found that the market did not have the kind of smart equipment that they used to work out on during their college days in the US.

Realising the market need for such equipment, Raunaq who was working in his father's auto components manufacturing company as Business Development Director, decided to start a home fitness equipment business of his own.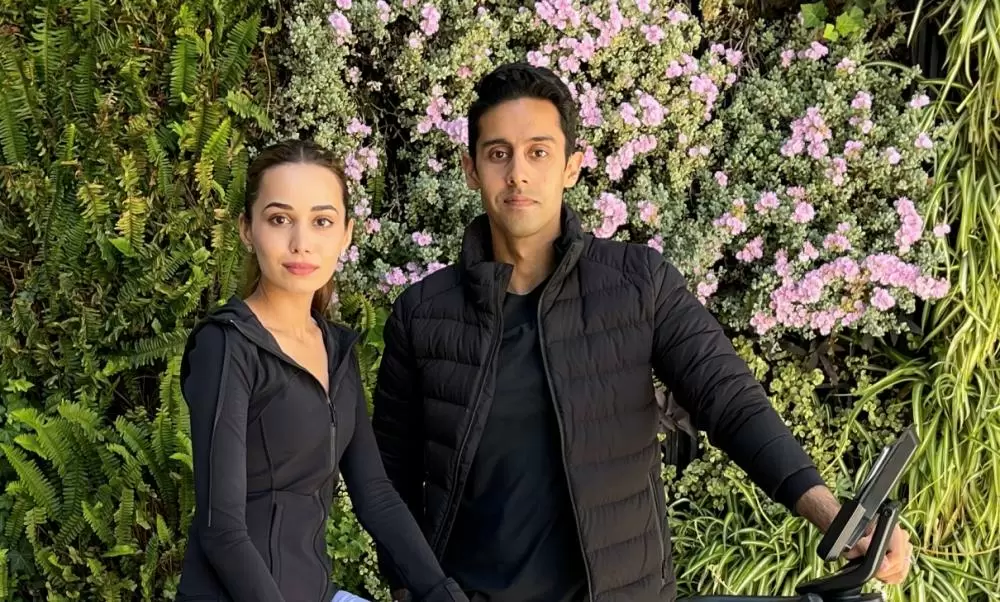 Raunaq Singh and Rhea Nihal Singh Anand launched Flexnest during the pandemic in 2021 (Photos: Special Arrangement)

Wife Rhea came on board and the couple started Flexnest with a small team of five employees in Gurugram. They started with simple equipment.
"We started in January 2021 with yoga mats, and adjustable dumbbells. Two months later we launched a digital weighing scale that could measure not just weight but body mass, and water content as well," says Raunaq.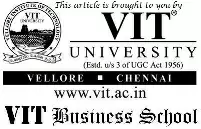 "In May 2021 we launched India's first Bluetooth connected Exercise Spin bike, which was followed by Flexnest Rowers and treadmills. Within a year and a half we added about 12 products in our portfolio." Flexnest clocked revenue of Rs 37.5 crore in the first 12 months
The products are in the price range of Rs 500 for a face mask and Rs 65,000 for a cross trainer. A yoga mat costs Rs 2500.
The products are designed in Germany and manufactured in China and Taiwan and then brought to India, where 70% is sold on their website and the balance 30% through other online marketplaces.
They have an experience centre in Gurugram, where people can visit and get a first-hand feel of their products.
According to an industry estimate, the global home fitness equipment market is growing at CAGR of 4.6% and is expected to grow from $10.73 billion in 2021 to $14.7 billion in 2028.
Raunaq and Rhea met in the US during their college days
Flexinest aims to provide the customer a holistic experience and offers virtual training classes through its app, where they can also monitor their progress with the help of various parameters.
The fact that both Rhea, 28, and Raunaq, 30, come from business families in Delhi has made it easier for the duo to build the business quickly.
Rhea's father Gurmeet Nihal Singh is a garment exporter. She went to Vasant Valley School in Delhi, where she studied commerce and passed Class 12 with 91% in 2012.
"I was a well-rounded student, and studied hard during exam time. I went to University of Georgia to pursue a graduate degree in economics and theatre studies (2012-2016)," she says, talking about her early life.
"I came back to Delhi, and tried to figure out where I would fit. I interned at NDTV in the entertainment division for six months and then joined a PR firm where I handled lifestyle clients for about four years."
Raunaq attended GD Goenka School and passed class 12 in 2010 with PCM as his subjects. "I wanted to be an entrepreneur since childhood, and possibly join my father's business," says Raunaq.
"I went to pursue Mechanical Engineering from University of California (2010-2015) and later did my MBA from Duke University. After coming back to Delhi, I joined my father's company, Anand Motor Products as Business Development Director and worked there for five years."
He and Rhea met through common friends around 2015 when they were both studying in the US. They fell in love and got married in January 2020.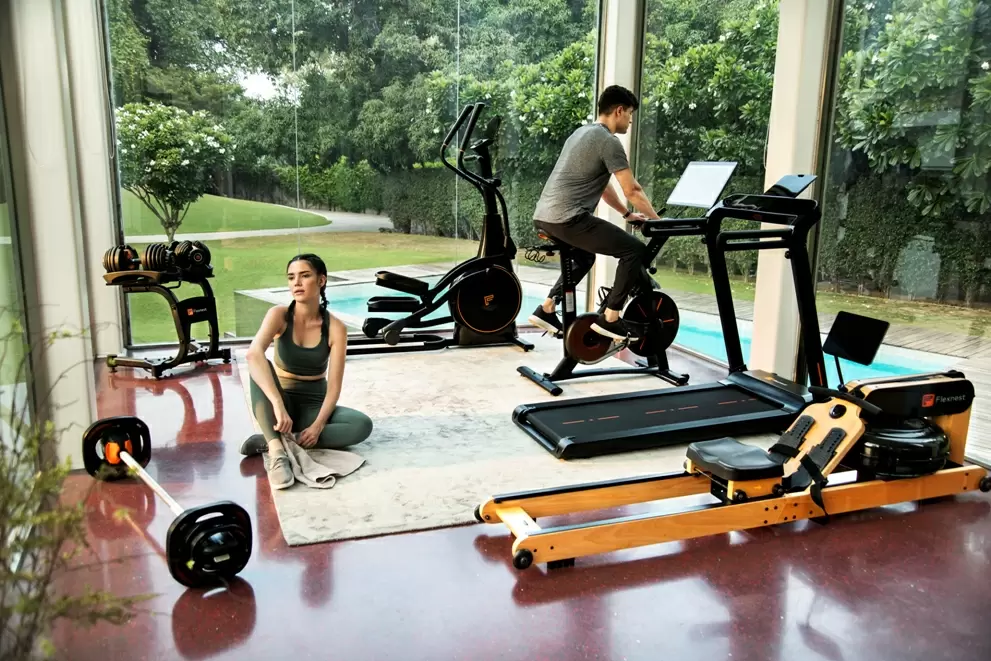 Raunaq and Rhea used the lockdown time to plan and set up their business
But the twist in the plot came when the couple faced a situation that many would have found hard to deal with. When a nationwide lockdown came into effect in March 2020 forcing them to stay indoors, Raunaq and Rhea seized the opportunity to launch their own business.
"We are both fitness enthusiasts. For both of us finishing a workout makes us feel good. Since the gyms were shut, we thought of setting up a home gym and started looking for some fitness equipment," says Rhea, recalling the sequence of events that led to the launch of Flexnest.
"We were used to the world class gyms in the US, but the products we found in India were outdated. We brainstormed about coming up with a product range that would be accepted by millennials like us and launched Flexnest."
How has the journey been for the couple in the business? "We are similar and different in a lot of ways, and got into a business together. There are pros and cons in everything," says Rhea.
"We sit down and discuss the problems with an open mind to come up with a solution. It is necessary to love what you do and we both enjoy Flexnest and so we don't think of it as a burden when we are working. We love launching new products."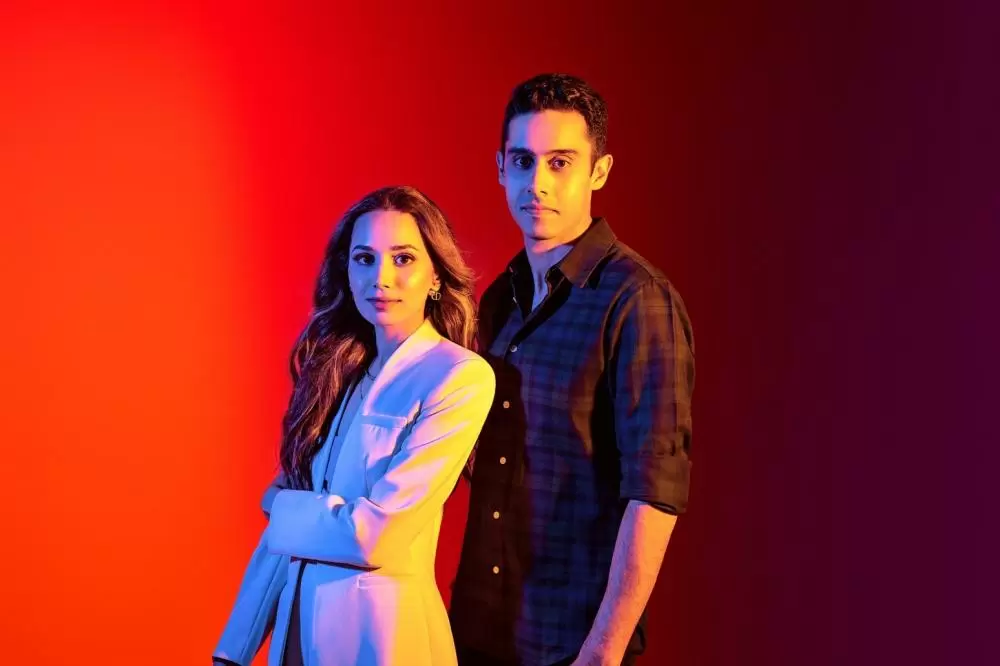 The couple is expecting to touch Rs 100 crore turnover this financial year
Raunaq is gung-ho about their future and is expecting Flexnest to touch Rs 100 crore turnover by the end of this financial year. "The fitness industry is young in India when compared to US, China, and Europe. In India, only now people are becoming more aware about fitness," he says.
"Pandemic made us realise that a healthy body and mind are important. We want to promote a lifestyle where being fit is considered as the way of life. As a team we fit perfectly. On certain things we think alike and differ on some. We discuss and realise it is good to have a second perspective."
The couple loves every moment of their work life. In leisure time they focus on their fitness. Rhea loves to travel, watch movies and read books, while Raunaq is just focussed on enjoying his fitness sessions. - ©
TWL

Trending Now: