Starting with Rs 5 lakh she built a Rs 60 crore turnover health supplements brand in three years
Sofia Danish Khan
&nbsp | &nbsp
21-October-2022
Vol 13&nbsp|&nbspIssue 42
Palak Midha, an electronics and telecommunications engineering graduate from Jalandhar, moved to Germany in 2010 at age 26 after her marriage, since her husband had a job there.

Today, she runs a successful weight loss and health supplements brand called 'Palak Notes', where 170 employees are working for her company in Jalandhar and Gurugram.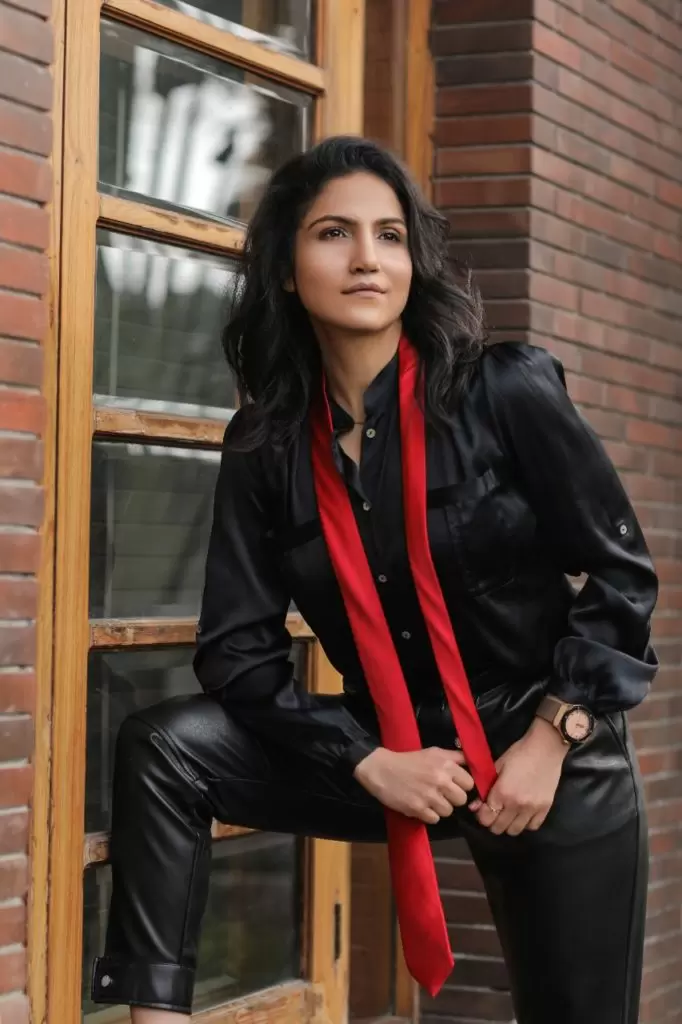 Palak Midha launched Palak Notes along with her brother Pranav Midhav in 2019 (Photos: Special Arrangement)
Palak launched Palak Stark Pvt. Ltd in November 2019 with an investment of Rs 5 lakh along with her Jalandhar-based younger brother, Pranav Midha, who is managing the operations in India.
The D2C brand which sells through its website and online marketplaces such as Amazon and Flipkart touched a turnover of Rs 60 crore during FY 2021-22.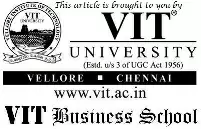 Brand 'Palak Notes' was able to grow quickly since Palak was already popular on social media when she launched her business. She had been posting her health and fitness videos on You Tube, Facebook and Instagram since 2018.
"Initially, I uploaded my notes (Palak Notes) on my blog. But I soon realised many people were not keen on reading, so I started making videos," explains Palak Midha, founder, Palak Notes.
In Germany, she had earlier worked in some of the top companies as a sales electronics engineer and in managerial positions before her interest turned to nutrition and she became a certified supplement advisor.
Palak first applied her newly acquired knowledge in the family.
Her father was suffering from spondylitis and her mother had auto-immune thyroid disorder. She advised her parents on their food habits and lifestyle, and gave them her homemade supplements which worked wonders.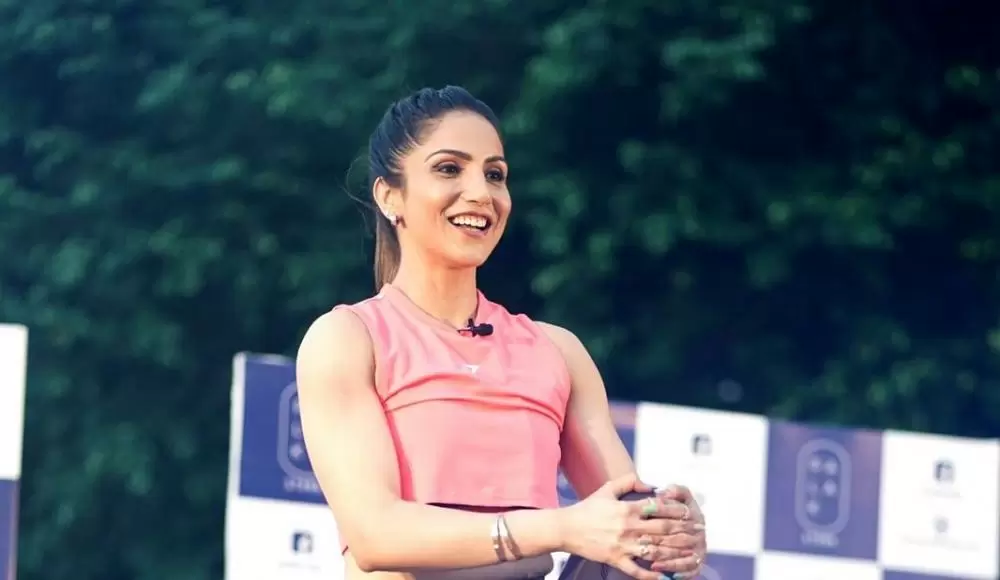 Palak first treated her parents with her homemade supplements and saw positive results
Her father's health improved so much that he started a business at the age of 58. "My mom's thyroid and fatty liver reversed," says Palak, who also helped her younger brother Pranav, who had been battling obesity from his childhood, lose 40 pounds and get into shape.
Pranav, 24, who is 13 years younger to Palak, is now actively involved in the business. Palak first spoke to Pranav about launching a supplements brand in 2018.
"She was in Germany, but she had already done the R&D. We launched our own line of supplements, which were manufactured in Pondicherry with the help of a doctor at his lab," says Pranav, who was in the USA doing his MBA in international business at HOLD University, San Francisco, when they launched Palak Notes in November 2019.
Born to Jai Paul Midha and Parveen Midha, Palak and Pranav were raised in Jalandhar, Punjab, where their father had a rice mill.
Both the siblings studied at Apeejay School, Jalandhar. Palak completed her Class 12 in 2003 and did her B.Tech in electronics and telecommunications (2003-07) from College of Engineering, Roorkee.
"Initially I didn't like the course, but later I figured the course and topped my batch in the eighth semester," says Palak. "I met my now husband, Parikshit, in college. He studied mechanical engineering and after graduation went to Germany to look for a job."
Palak went to Pune to pursue her MBA from Balaji Institute of Telecom and Management (2007-09). She got married to Parikshit in 2010 and shifted to Germany with him the same year.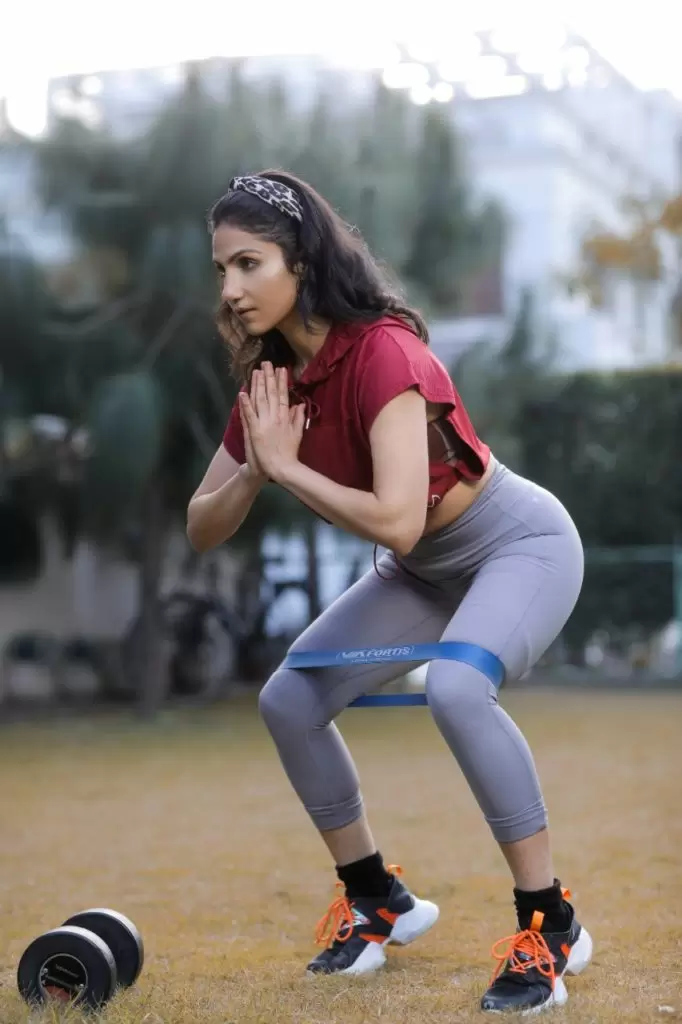 Palak does live workout sessions on Facebook and You Tube regularly
"We started with ADK, (a combination of vitamins A, D3 and K2), and ordered our first batch of products worth Rs 5 lakh. We started promoting on our social media pages and sold through Shopify," says Pranav.
"The first batch sold out even before the products reached us, so all we had to do was just package and ship it. We made a good profit from the sale and it motivated us to do better."
Pranav came back from the US in November 2020 to manage the operations and hired several dieticians to offer free consultations to customers. The first person he hired set the tone for the business.
"She did amazing conversions on her very first day. She sold products worth Rs 35,000 directly, which was equal to her salary. And we still had 200 missed calls. All these leads came through Google ads," says Pranav.
"I hired 100 more dieticians. I was interviewing 20 dieticians daily and would end up hiring just one who suited our needs." The recruits undergo a 15-day training to respond to customer concerns.
"We have a returning customer rate of 85-92%. These customers come back each month as they see results. And we have hundreds of testimonials to prove it," claims Pranav.
"A lady from Ludhiana had PCOD, and she was trying to conceive for about three years. She contacted us and we gave her a PCOS supplement, and within three months she was able to conceive.
"We have reversed thyroid for over 50,000 customers, and have 60,000 successful weight loss stories. We have a community of Wonder Women of about 5000 women who have benefitted from our products and undergone great transitions."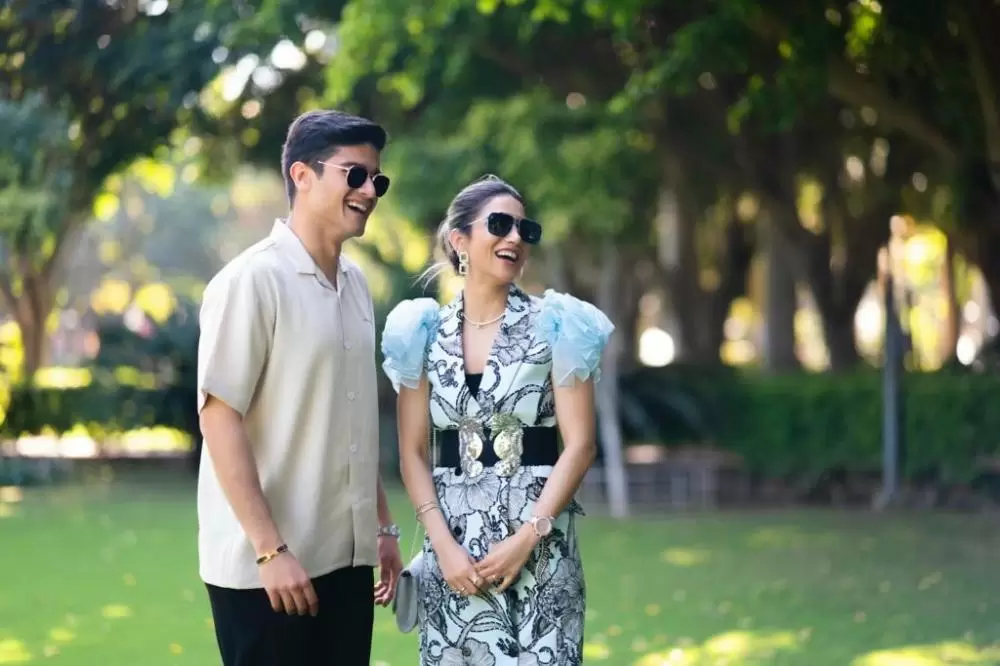 Sibling bonding: Pranav and Palak
Palak Notes started with Apple Cider Vinegar (ACV) and ACV with honey. Then it launched triple thyroid care and kids multivitamin gummies. Today they have around 45 products. Their best selling products are Liver detox, collagen supplements, and ADK.
"We both have different roles in the company and don't interfere in each other's expertise. Every morning we get together on a call and decide on three tasks to be accomplished each day," says Pranav.
Meanwhile, Palak drives the business and provides the vision for the company from her base in Germany. She lives in Hof along with her husband - who works at Wilo, a pump manufacturing company - and six-year-old daughter Sophie.
Her day begins at 3 a.m. "I do my research between 3 a.m. and 6 a.m. in the morning studying about the underlying causes for metabolic diseases and the possible treatments," says Palak, sharing her daily routine.
"I spend the first half of the day interacting with my team sitting in India. I use my work experience in Germany and follow German SOPs in our company. We have a well laid out reporting structure, and if you do not perform then you leave.
"Mid-day I do my exercises and indulge in one hour of heavy lifting. In the afternoon I do live workout sessions (on Facebook and You Tube) with women, which does not bring money but it brings satisfaction and happiness. In the evenings I spend time in reading, and spirituality is my favourite subject."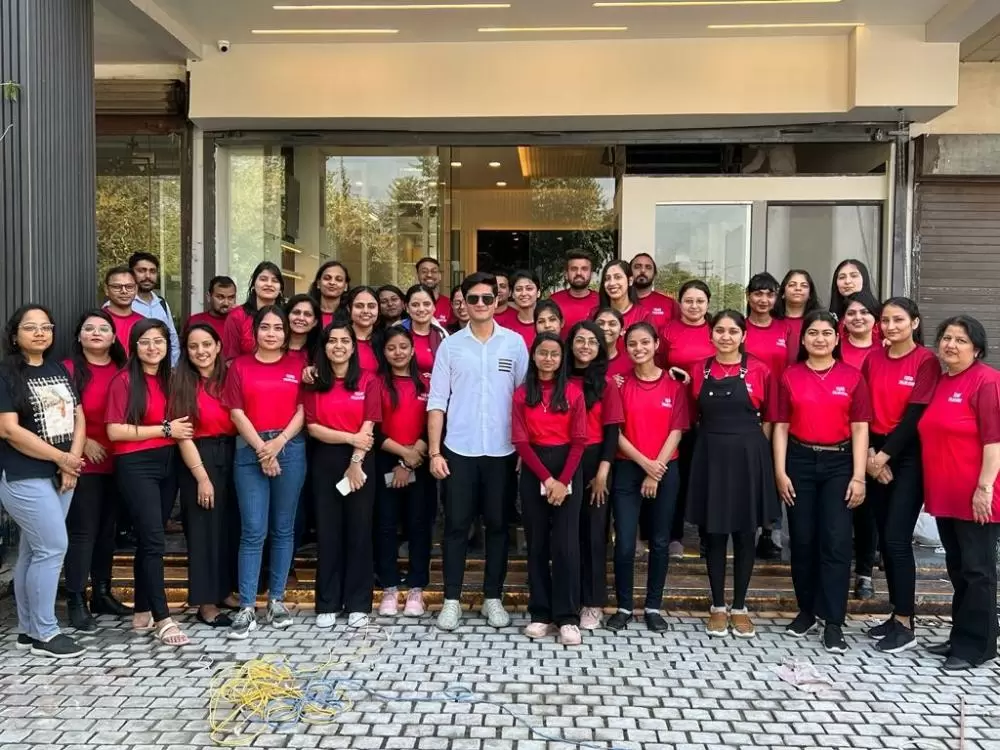 Pranav with Palak Notes team in Jalandhar
She has two You Tube Channels - 'Palak Notes' with half a million followers and 'Fit with Palak' with about 30k followers. On Facebook she has more than a million followers.
Talking about her younger brother Pranav, she says, "My baby brother, when he was just three months old, I took him to my room and never gave him back to my parents. I have almost been like a Mom to him, and have always made decisions for him." Now, he is a pillar of support to her in the business.- ©
TWL
Wish to share your story?
Trending Now: