How a door-to-door salesman from Trichy built a Rs 2114 crore turnover business empire in the US
17-October-2022
Vol 13&nbsp|&nbspIssue 42
Born into a humble family that used to live in a thatched hut in Trichy, a bustling city located on the banks of river Cauvery in Tamil Nadu, Sidd Ahmed, the youngest of six siblings, scripted his own success story.

The engineering graduate took seven years to get his engineering degree because of his backlogs.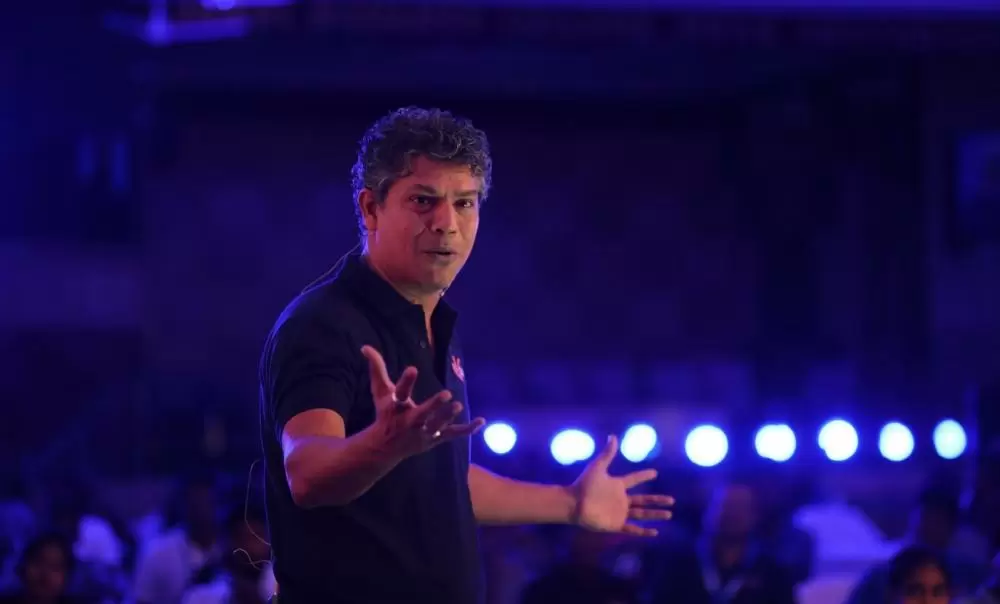 Sidd Ahmed started VDart as an IT staffing company with offices in Atlanta, US, and Trichy in 2007 (Photos: Special Arrangement)
However, from starting as a marketing executive for a salary of Rs 1,200 in Trichy, he quickly climbed the career ladder and ended up founding a company in the US whose turnover has touched $260 million (Rs 2114 crore) this year.
Sidd started VDart as an IT staffing company with an investment of $500 in Alpharetta, Atlanta, after a thriving career as a headhunter in some of the top companies in the US.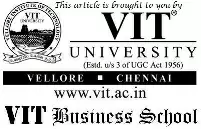 Today, VDart has diversified into software and product development too with a global workforce of 3700 people operating from 10 countries, including a core team of 750 based in Trichy.
"VDart's success story is being taught in IIM Trichy as a case study," says Sidd, 51, who grew up in Trichy and finished his Class 12 from St John's Vestry Anglo Indian Higher Secondary School, Trichy, in 1989.
Sidd's father had done odd jobs to take care of his large family of eight people. He had been a driver, farmer, scrap merchant, and even had tried his hand in making medicines for cattle.
His mother worked as an elementary school teacher, but she left the job to take care of the children.
"I call myself the most privileged child of the family," says Sidd. "My mother says I was adamant to go to an English medium school, whereas all my elder siblings had gone to Tamil medium government schools due to our economic situation."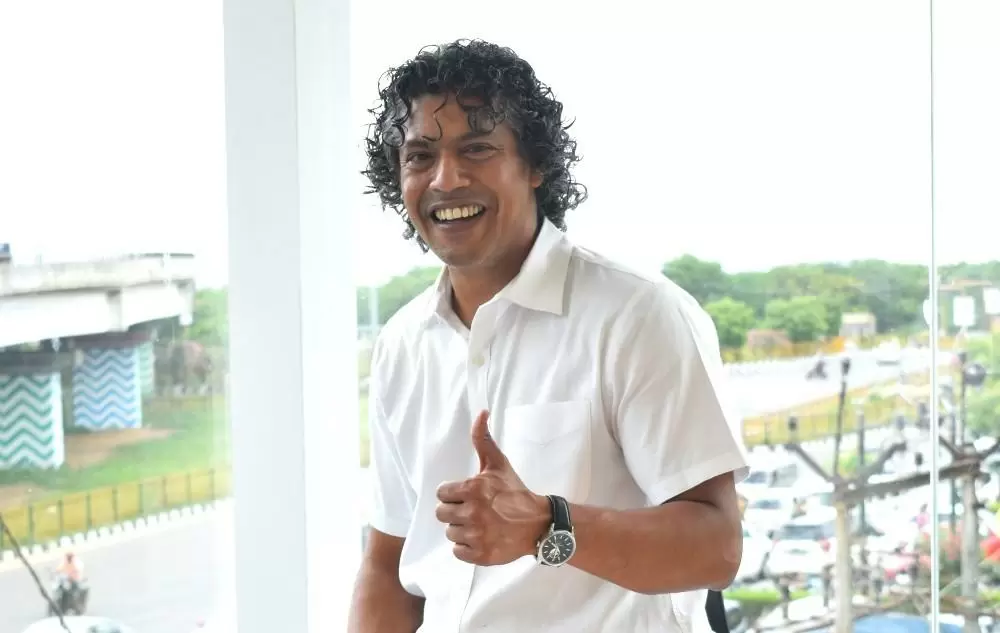 Sidd's success story is being taught in IIM Trichy as a case study
The situation improved only after Sidd's father moved to Bahrain after he got a driver's job there. "I would say that despite all the adversities in life, my parents gave the gift of education to all their children."
Sidd aspired to be a doctor, but didn't score high marks in Class 12 to get into a medical college. He took B.Sc. Zoology, but six months later left the course after his elder brother returned from Bahrain and asked him to pursue engineering.
"I did not get admission in any engineering college in Trichy. My brother got me a seat in Ghousia College of Engineering in Ramanagara (near Bengaluru), where I did my B.Tech in Computer Science," says Sidd.
Sidd lost his father in 1992 while he was still in college. He left college in 1993 with 20 backlogs to clear. But before he could complete his degree, he found a job as a marketing executive at a computer training centre in Trichy for a salary of Rs 1,200.
"I was not keen on completing my degree, but my brother persuaded me to do so. I worked during the day and studied in the evenings to clear my backlogs. I finally got my degree after three years," says Sidd.
"This degree was my saviour, without which I would not have been able to go to the US. Had I missed it, the scene would have been different."
His first job laid the foundation for his career, and taught him the basics of marketing and developed his communication skills.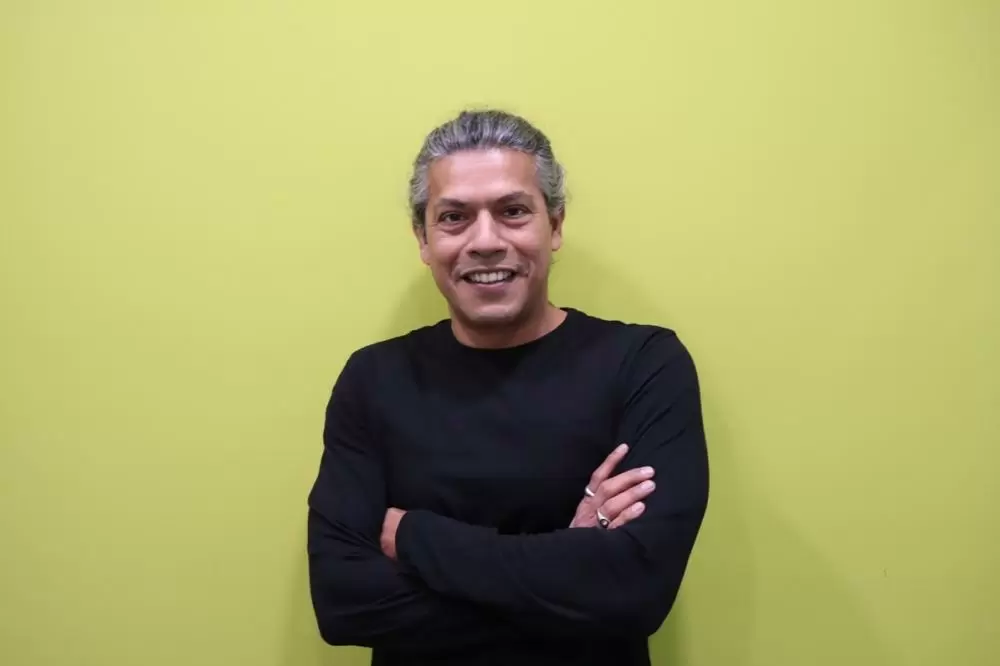 Sidd went to the US in 1997 and it changed his life
"My job was to go to schools every morning and address students about the importance of computer education," he says. "I would then take the addresses of the interested students and visit their houses to talk to their parents and sell the course."
About a year later, he joined another company in Trichy as a business development executive for a salary of Rs 5,000 and from there joined APTECH, a computer education firm in Chennai as a franchise manager.
In 1996, he joined 'Zero Wait,' a US based firm that was into recruitment of software developers in their Chennai office. He worked there for about six months before joining CEI, another US company.
"I went to Pittsburg, US in June 1997 and worked with this company for a year. I was given the job of hiring software professionals from India, China and other overseas markets for them," says Sidd, who then went back to Zero Wait in the US and worked in the company till 2001.
In 2001, he joined Systel, a staff augmentation company in Detroit, where he worked till 2007.
"While working for so many companies I realized that we were hiring people from many places, but the youth from my hometown Trichy were not getting the opportunities," says Sidd.

"The big IT companies were operating from only big cities like Chennai or Hyderabad. So with the intention to offer jobs to the youth of Trichy and simultaneously start my own entrepreneurial journey, I resigned from Systel in 2007."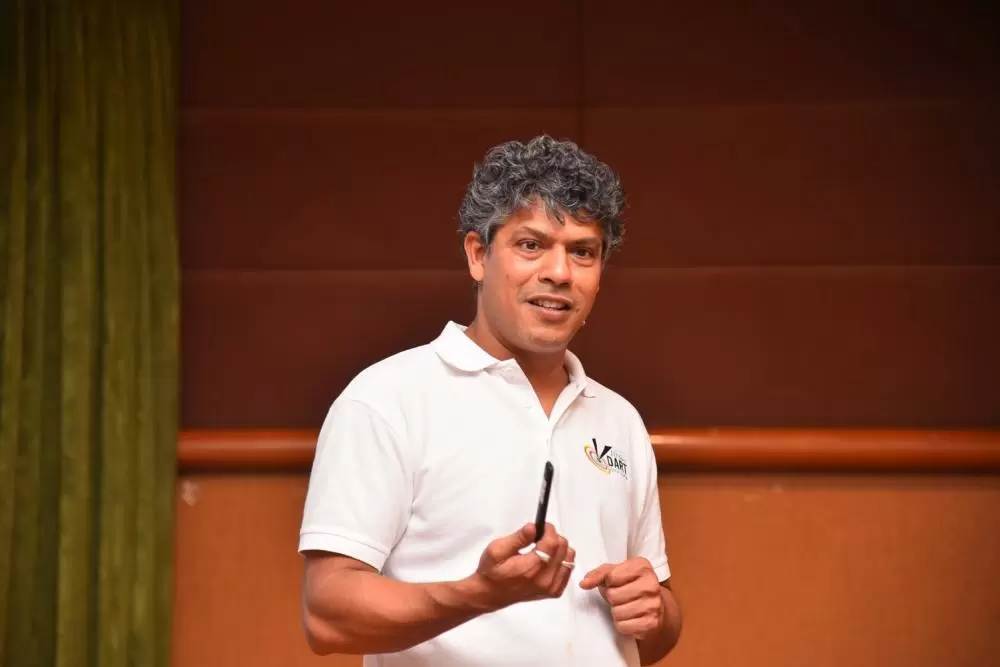 Sidd did not sack any employee during the Covid pandemic
He started VDart with $500 in Alpharetta, (Atlanta) US. He sold his house and car to have some reserve funds and shifted to an apartment from where he started his business.
"I was the only person in the US office," says Sidd. In Trichy, he invested Rs 1.5 lakh to set up an office on the terrace of his family house.
"We started with five people, who are still with us in the company. Now, we operate from four locations across Trichy, including the latest one, a world class three-floor building that can seat 650 people."
Some of VDart's customers include Accenture, Cap Gemini, Infosys, Tech Mahindra, Delta Airlines, Coca-Cola, Toyota, and General Electric.
Like other business houses, VDart too faced hard times during the Covid pandemic. "We were literally bleeding. There was zero business. It was terrible," recalls Sidd. "But we decided not to lay off a single employee despite zero earnings and paid salaries to everyone.
"In return, this created brand love among the employees, and we were able to retain our best hands. In fact, we helped the hospitals in Trichy during the pandemic by giving our buses and drivers to ferry patients."
Sidd is married to Sabina, a cosmetologist. The couple has a daughter, Sara, 24, and a son Zayd, 16.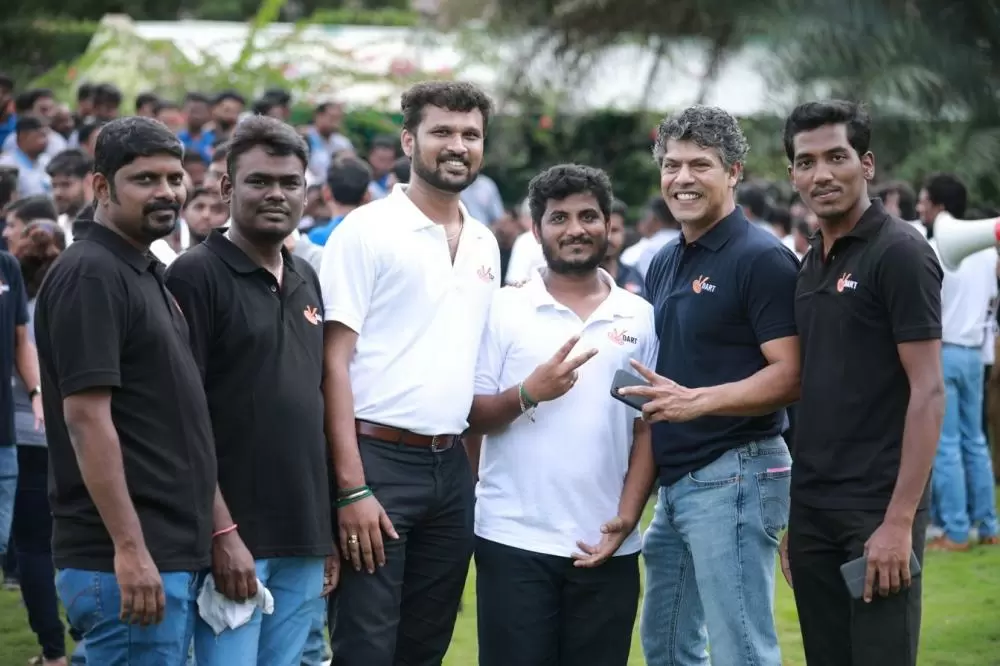 Sidd with some of his team members in Trichy
Sidd gets emotional while sharing how life has turned around for his entire family. "My mother is a pious lady and a firm believer in God. She is surprised at how kind God has been to us and never forgets the days when we used to live in a thatched hut."
Sidd is an athlete, an avid reader and a motivational speaker. He loves to share tips to the youth about life, career, and entrepreneurship through various online mediums.
"To empower young minds is very important. It is good to help people realize their dreams," he remarks. - ©
TWL
Wish to share your story?
Trending Now: