This 'play boy' who loves online games has built a Rs 12.38 crore turnover business in the gaming industry
Sofia Danish Khan
&nbsp | &nbsp
28-September-2022
Vol 13&nbsp|&nbspIssue 39
Millennials may have fond memories of playing Contra and Super Mario with their siblings, friends and at times with parents too. With the advent of online gaming, the craze has increased manifold.

But only very few like Siddharth Kushwah, 33, have had the good fortune of turning their passion into profession.

While many find jobs as developers in the gaming industry, Siddharth launched an online gaming business with Rs 10 lakh in 2012 to provide in-App currency for several popular international games.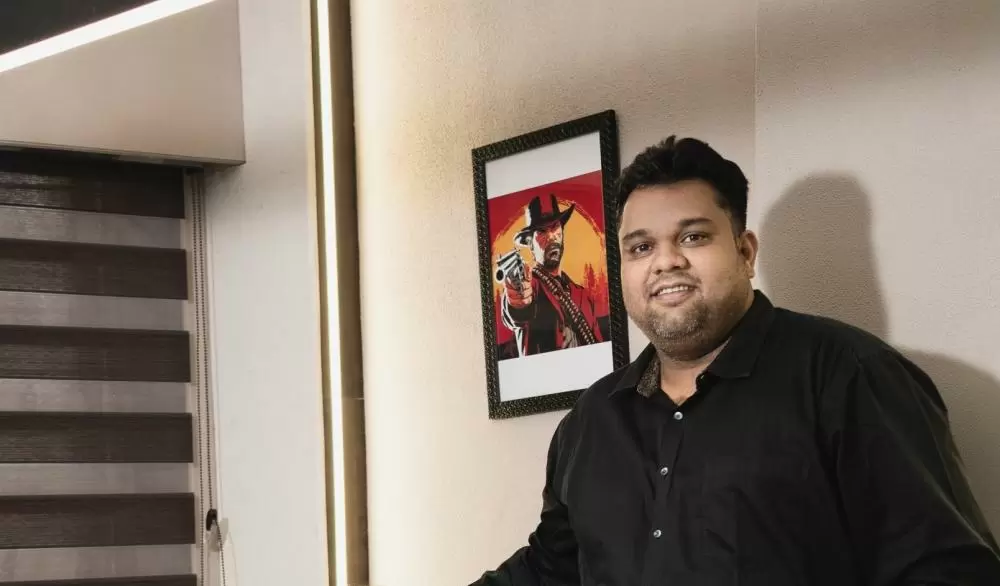 Siddharth Kushwah launched his business with Rs 10 lakh in 2012 (Photos: Special Arrangement)

Today, the Indore-based company, GamersGift Tech and Media Pvt Ltd, has an annual turnover of Rs 12.38 crore.
It works with international gaming companies such as Valve Corporation, Riot Games, and Valorant India.
"I was an average student, and I have always been an avid gamer since my childhood," says Siddharth, talking about his evolution from being a gamer to becoming a professional in the gaming industry.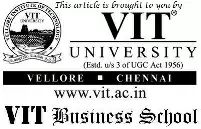 "I would end up bunking school and college, just to play games on my favourite Play Station. Dad told me not to waste time in playing these computer games. I told him that I will make a career in gaming."
Siddharth grew up in the small town of Ratlam, Madhya Pradesh, where he finished Class 12 from St Joseph's Convent in 2008. He then did his B.Com from IPS College, Indore.
His father Shailendra Singh Kushwah was a state level cricketer and worked at UCO Bank in a managerial position. His mother is a housewife. He has an elder brother, who works at ABP News, Noida.
When Siddharth told his father about his plans to get into the gaming industry, his father told him that he would support him if he was able to buy a car with his own earnings.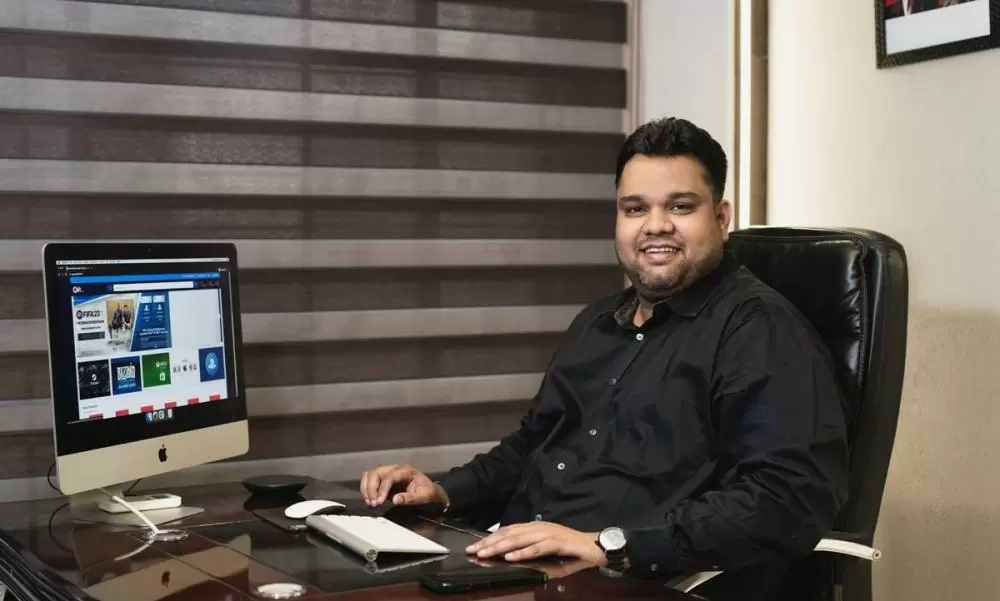 Siddharth worked in a couple of gaming companies to gain experience before starting his own venture
While studying in college, Siddharth took up a part-time job with K2 Network Private Ltd, a Bengaluru based gaming company, at their Indore centre as a game tester for a monthly salary of Rs 5,000.
"I just wanted to gain experience in the industry. After my graduation in 2011 I got a job at MOL Access Portal, a Malaysia-based gaming company, that later shut down. I worked as their Area Manager from Indore for about a year," says Siddharth.
In 2012, he purchased his first car, a Tata Indigo, and spoke to his father about starting his own gaming marketing company. "He was a bit sceptical initially, because he felt it might be an unstable business." says Siddharth.
"But I persuaded him to support me. I had proved a point by earning enough to buy my own car. Since then I have enjoyed his unflinching support."
In 2012 Siddharth started GamersGift.com as a proprietorship firm. "A friend invested about Rs 10 lakh, which became my initial investment. I repaid him by 2018. Now he has 50% equity in the company, which we registered as a private limited company (GamersGift Tech and Media Pvt Ltd) this year.
"We did not need a commercial space initially, so we started from a small flat owned by my dad. My brother Saurbah built the website." Today, he and his team operate from a 700 sq ft office in Indore.
Talking about the business model, Siddharth explains that they tie up with international gaming companies and buy the credit points for various games with discounts, in bulk.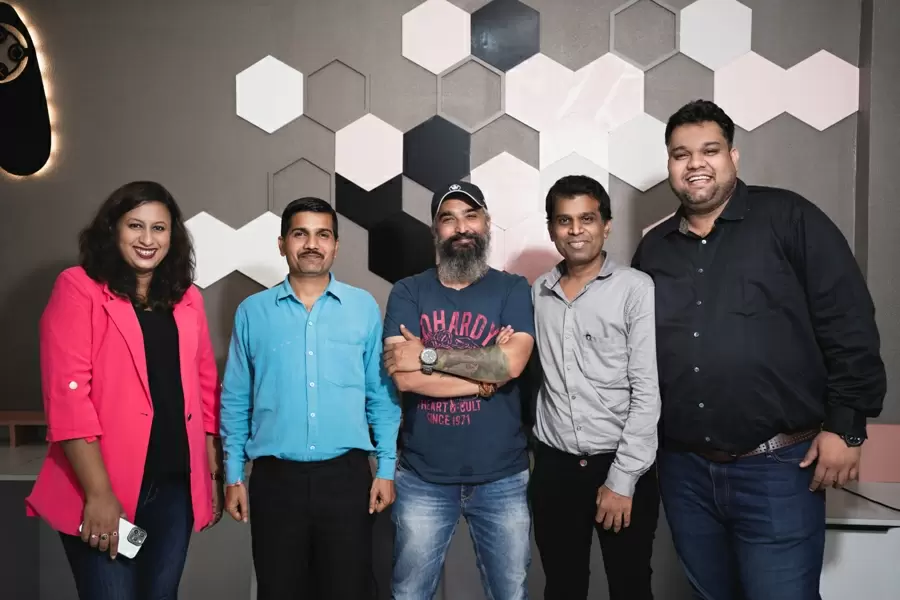 Siddharth with his team members at their Indore office
"We sell them to gamers by recharging their accounts via API. Indian gamers spend about Rs 600 per transaction on games like Minecraft, Dota 2. It can go up to Rs 10,000 in a single shot as well," says Siddharth.
"Most Indians play 'free to play' games, but there is a huge chunk who would buy games too, which can be as expensive as Rs 5000 per game."
The turnover of the company was around Rs 4 lakh in the first year, and it rose to Rs 12 lakh in 2014.
"In 2015 we got a big break after we bagged a contract with Valve Corporation, an US based gaming company," he says. "We started selling their steam wallet gift code, which is used to top up the steam account to play games and make in-app purchases."
Things were slow and steady initially. "I got married to Nidhi in 2016. She has done her B.Sc in Biotech. She is a Director in the company and looks after HR, employee management as well as our home," says Siddharth.
"Today there are three employees, apart from the two of us, as the company doesn't need many people as of now. Plans are underway to expand the team and the process is going on. There is a plan to open offices in countries like Bangladesh and Singapore."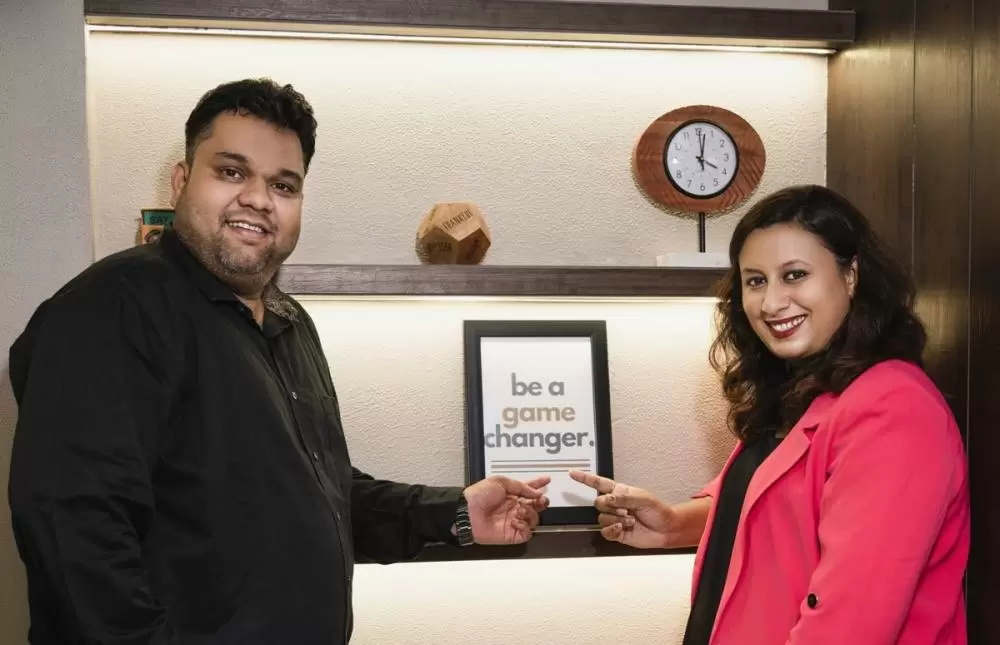 Siddharth and Nidhi are travel junkies
"By 2018 we got two major breaks. We got PUBG, which became extremely popular in India, until it got banned in 2020," says Siddharth.
"Valve Corporation allowed us to sell their popular game Counterstrike Global Offensive in 2017. It made such a huge impact on our sales that our turnover jumped from Rs 4 crore to Rs 8 crore in just one year."
The revenue from online gaming in India is estimated at $1.2 billion in 2021 and is expected to touch $1.9 billion by next year.
Siddharth and Nidhi have a 5-year-old son, Nischay Singh. Siddharth is a biker by passion and owns a Harley Davidson- Street Bob. "I and my wife are travel junkies and we often go on road trips," says Siddharth. And guess what, he still plays games on PS 4 to de-stress. - ©
TWL
Wish to share your story?
Trending Now: