Started with Rs 20,000 college sweethearts turned couple build a Rs 3.75 crore turnover business in two years
26-September-2022
Vol 13&nbsp|&nbspIssue 39
Agra-based couple Ashutosh Gautam and Money Walia, both aged 33, launched a car accessories online business in September 2019 with their savings of Rs 20,000.

Within two years the business has grown exponentially, and their brand YourKarts has become known for its perfumes that come in a variety of shapes and fragrances.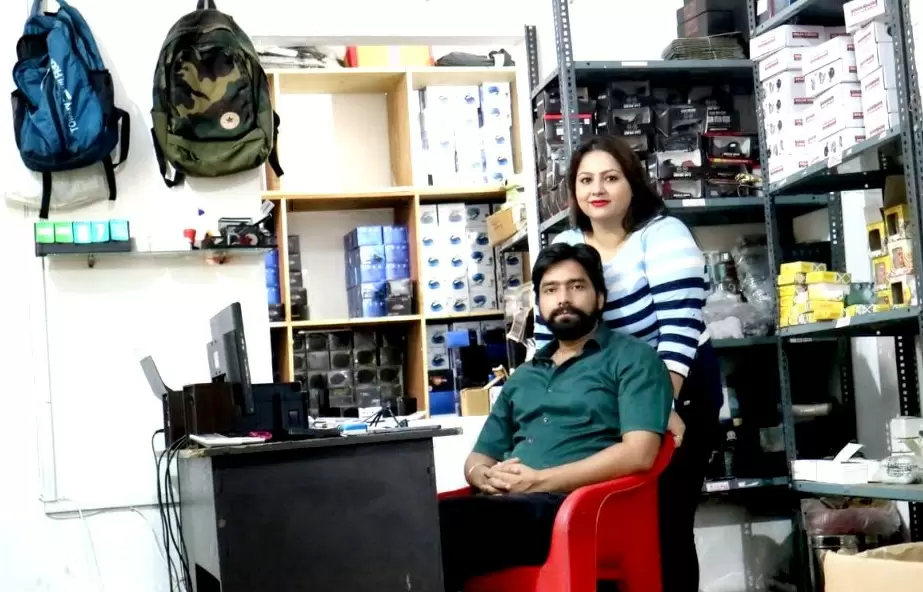 Ashutosh Gautam and Money Walia launched their car accessories business with Rs 20,000 in 2019 (Photos: Special Arrangement)

The turnover of YourKarts touched Rs 3.75 crore in FY 2021-22, and now they have opened their first retail outlet at Ambience Mall in Gurugram.
Ashutosh, an automobile engineer, worked at a Honda Motors retail outlet in Agra for about eight years before quitting his job in December 2019 to focus on his business.
Ashutosh has always been fond of cars. He began to buy and sell cars through OLX when he was doing his B.Tech in automobile engineering at Hindustan College of Engineering and Technology at Agra between 2008 and 2012.
He met Money Walia in college, where she was doing her B.Tech in Electronics & Instrumentation Engineering in the same batch. The two fell in love with each other and got married in 2017.
"We belong to Agra, the city of love. We became partners in love, then partners in life and now we are partners in a successful startup," says Money Walia, as she traces their journey from their college days.
In their first ever interaction with the media, Money Walia tells
The Weekend Leader
how they developed their online business during the pandemic and how Ashutosh developed the special fragrances with the help of traditional perfume makers from Kannauj and Unnao in Uttra Pradesh.
"There are so many lockdown start-up stories, but our story is full of passion, love, and struggle. We believe there is no age or time to dream big and achieve big.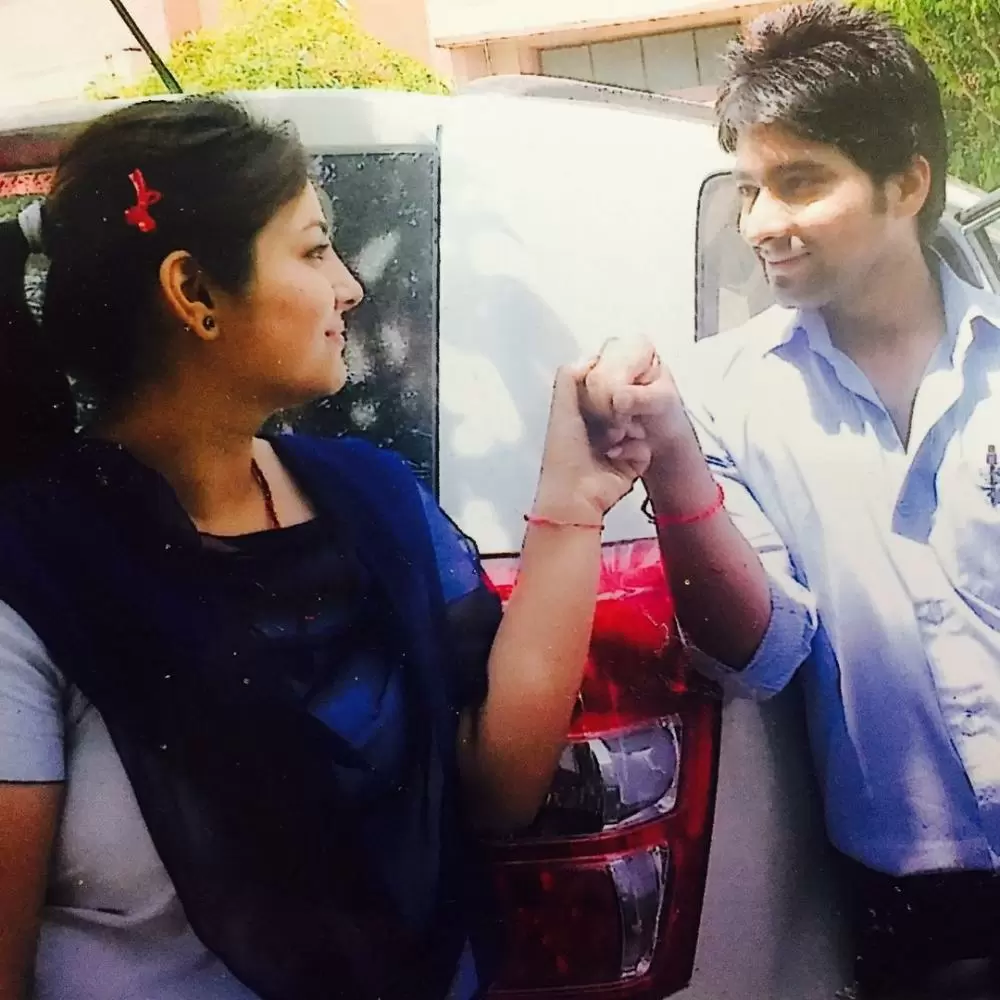 Ashutosh and Money Walia during their college days
I met Ashutosh in college where we got to know each other. We are from different religious backgrounds, and we got married in January 2017, though there was some opposition from our families. Today, my dad and Ashutosh get along very well.
Ashutosh found a job at a Hondo Motors showroom as a service engineer soon after finishing his graduation. He went to Greater Noida for a three-month training and then joined the company, where he worked till December 2019.
I built my career as a soft skills trainer. I worked in TCS for about three years, and later worked in a Delhi company as a voice and accent trainer for about one and a half years.
Then I joined a college in Ghaziabad where I headed the training and development department before joining my alma mater in the training and placement department in 2018. I worked there till December 2019 before quitting the job to join our startup.
Our entrepreneurial journey started in September 2019 when Ashutosh started a Facebook page by the name of Speed Auto Parts to sell car accessories, which later was renamed Yourkarts.
We started with our savings of Rs 20,000 to buy some car accessories from Kashmere Gate in Delhi, which is a well-known place known for car spare parts, and listed them for sale. The products we purchased included dashboard decoration items, perfumes, door guards, and seat covers
In July 2020, Ashutosh created an Amazon sellers account and listed car dashboard items. The first product we listed was an analogue clock. Soon we listed more products including car headlights, taillights, perfumes and other accessories.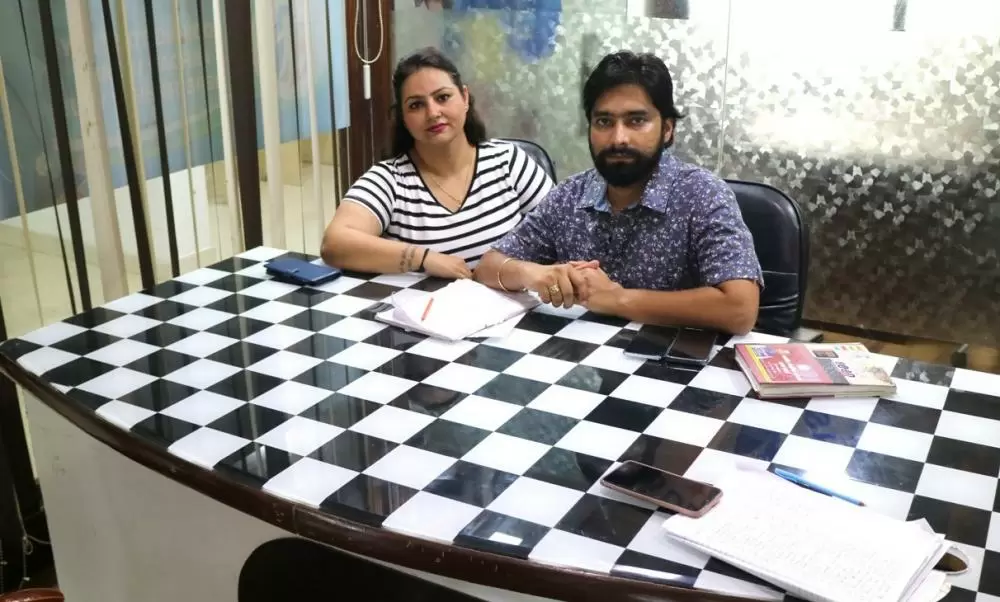 YourKarts was started in a 2 BHK flat of the founders without any employees
In the initial days, we lead our business as a one-man army. Our two-BHK flat was turned into a warehouse and both of us got involved in every operation from product selection to logistics and packaging. We recruited our first employee in 2021.
In the meantime, we listed our products, besides Amazon, on eBay, Flipkart, Snapdeal, Paytm Mall, Meesho, and many more.
In the course of time, we realised that there was a lot of demand for car perfumes and it was the most sold product from our collection.
Our customers also gave us feedback about the products. They said the fragrance of the perfumes did not last long and there was also demand for more varieties. Many were asking for charcoal perfume.
Ashutosh goes through the customer feedback personally. He would not miss a single feedback. Many times we receive negative responses from customers, but we take them positively and try to make the products more customer-friendly.
Seeing the demand for perfumes, we decided to focus on the product. Ashutosh visited China in November 2021 and by December 2021 we starting importing fancy perfume cartridges from China.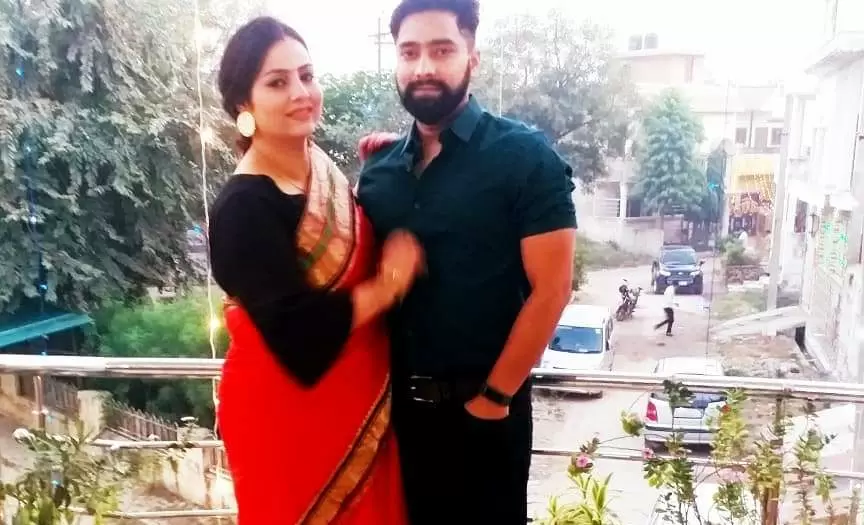 Ashutosh roped in traditional perfume makers from Kannauj and Unnao in UP
They now come in all kinds of shapes and designs. Some of our bestselling items are the Jaguar perfume, rocket perfume, aeroplane glider perfume, solar metal ring perfume, PVC Solar ring perfume, Helicopter perfume, and VAAYU jet design perfume.
Ashutosh also did in-depth research on perfumes. We decided to partner with perfume makers in Kannauj and Unnao (in Uttra Pradesh). Ashutosh visited these places and identified the people for making the fragrances.
We now have our own people in these places, who make the best selling sandalwood, denim, charcoal and floral perfumes for us.
Our maximum sales happen in South India - mainly in Tamil Nadu and Karnataka - and in Punjab. We have opened small offices in Chennai, Bengaluru and Delhi. Apart from online sales, we have also started supplying to distributors.
We have a 1,500 sq ft warehouse in Noida, where about 25 people are working. The Noida office caters mainly to our B2B business. In Agra, we have around 20 employees and they take care of the online market.
These days, with a 2.5-year-old baby, I handle so many things at a time. I and Ashutosh help each other in managing home and work.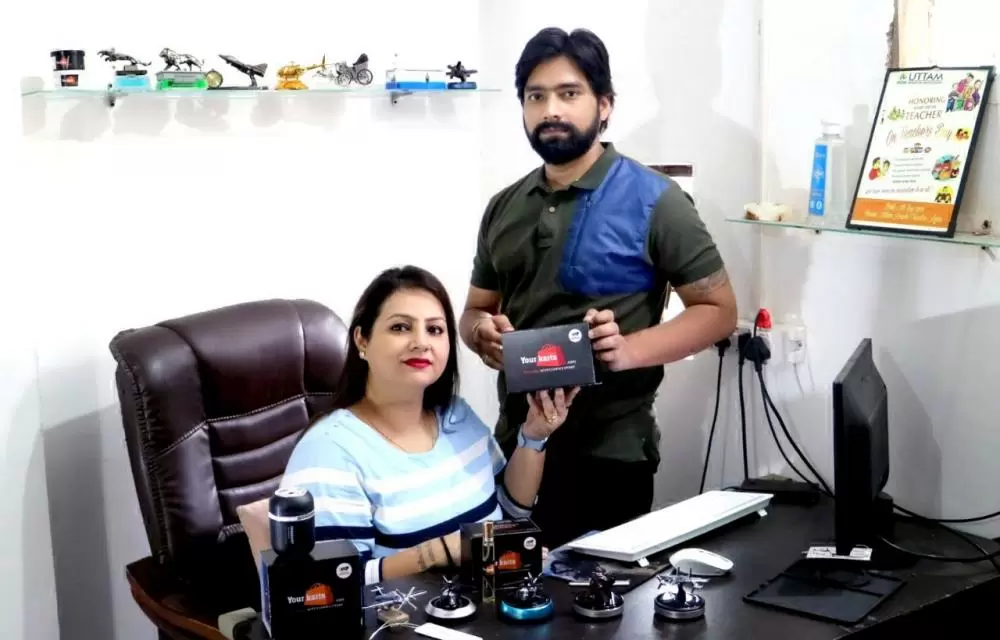 The couple with some of the YourKarts products
Ashutosh always says,
'Failures are the first step towards success.'
We have dealt with many failures and took many risks, but we never gave up.
With all our hard work, we are to aiming to reach revenue of Rs 10 Crore in the next two years. YourKarts comes with a mission to make India's best car accessories for consumers worldwide. This is the place for car lovers to make their car look the way they want.
Ashutosh and I always believe that
'Life is all about you and your dreams. If you want to achieve big, just step forward out of your comfort zone. This is your life, you should never stop. All you need is dedication, hard work, passion, and self-belief.' - ©TWL
Wish to share your story?
Trending Now: