Pancake brand started by duo with Rs 3 lakh surges to Rs 11 crore turnover in three years
22-September-2022
Vol 13&nbsp|&nbspIssue 38
How about beginning your day with a stack of light and fluffy blueberry pancakes drizzled with maple syrup, a pat of butter, and all your favourite toppings. Delicious pancakes need no introduction!

In fact pancakes and weekends can go together. These fun little guys date back to the times of ancient Romans, and are still enough to make your day.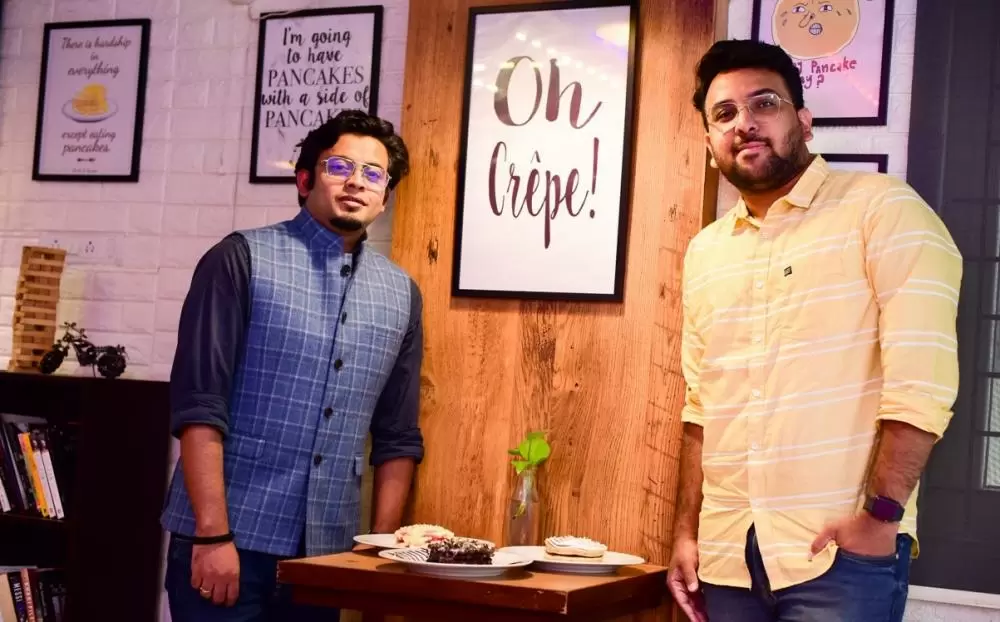 Sundeep Singh (left) and Akashdeep Dan started Uncle Peter's Pancakes with Rs 3 lakh in 2019 (Photos: Special Arrangement)
Well, we introduce you to Sundeep Singh, 34, and Akashdeep Dan, 27, who are co-founders of 'Uncle Peter's Pancakes', a brand that was born in the summer of 2019 and is now known for its authentic pancakes along with other savory dishes.
The sweet dream that began with a cloud kitchen in Bengaluru with Rs 3 lakh in 2019 has grown into a Rs 11 crore turnover brand in just three years.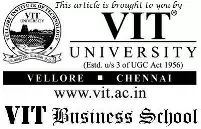 It has spread its wings to eight cities through 16 outlets, where they sell an estimated 2000+ pancakes every day.
They offer a wide range of pancakes and the hot selling ones include Lava Pancakes, Filled Pancakes, Cereal Bowl Pancakes, Sunday Pancakes, Moose Pancakes, Dumpling Pancakes, Banana Nutella Pancakes and Red Velvet Pancakes.
Between Sundeep and Akashdeep, the former had more experience in the food and beverages industry before the duo came together in 2018 to start Uncle Peter's Pancakes.
Sundeep's first brush with entrepreneurship began at the BITS Pilani (Goa Campus) in Sancoale, where he did his BE Mechanical Engineering between 2008 and 2012.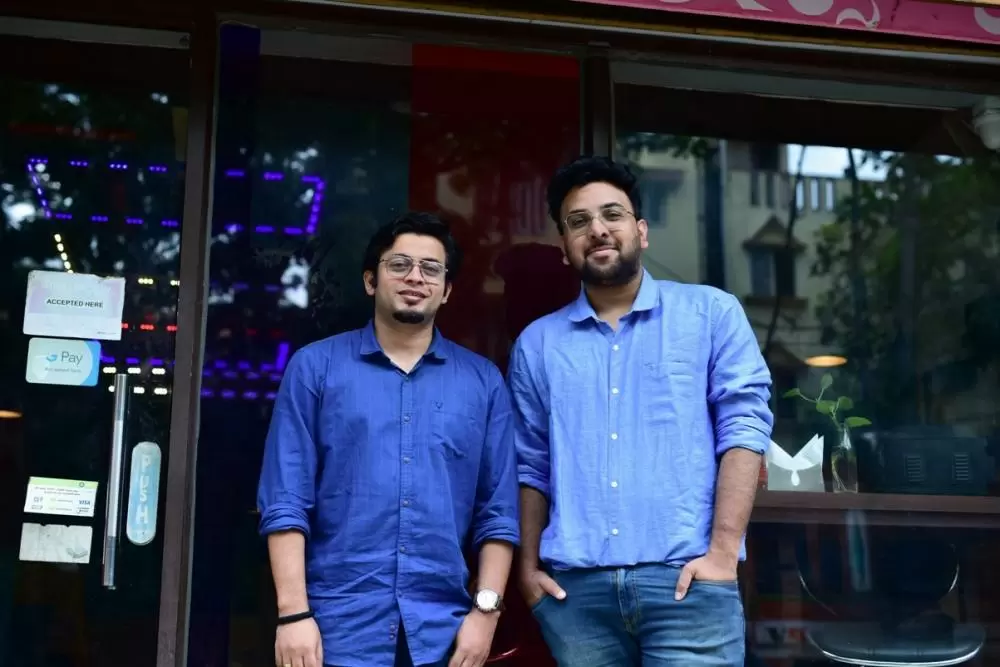 Sundeep sold pizzas while studying at BITS Pilani (Goa Campus) tying up with a Domino's outlet
After joining college, he observed that the students were crazy for pizza and they would travel about 25 km to Madgaon during the weekends to have pizza.
Sundeep smelt a business opportunity and struck a deal with a Domino's outlet at Panjim.
"I asked the store manager if he could deliver pizzas on Saturdays at our campus. This was in 2009 during my second semester in college," he reminisces. "I also requested him to give me Wednesday's BOGO offer (Buy one get one free) and he agreed."
Sundeep then informed the students that he would be supplying pizzas during the weekends and those interested could order in advance. He also took permission from the college management.

The BOGO offer he got from Domino's meant that he would be paying only for 50% of the orders.

"I offered 15% discount to students, another 10% went to transportation and delivery charges. The rest was my profit," says Sundeep. "On the first Saturday, I did business of Rs 50k. It was a win-win for everyone.

"The students got their pizza easily and also saved Rs 200-300 on taxi fare, while Domino's got bulk orders.

"I also distributed free pizzas to my seniors and the security guards. They were all happy and I never took pocket money from my parents during my four years of engineering."

Sundeep was born into a middle class family in Kasoli, Himachal Pradesh, in 1988, where his father worked in the electrical department of the Indian Air Force.

Later, his father worked in Oriental Bank of Commerce and then found a job at Indian Railways, Varanasi, where he retired in 2008 as Chief Office Superintendent. His mother was a housewife.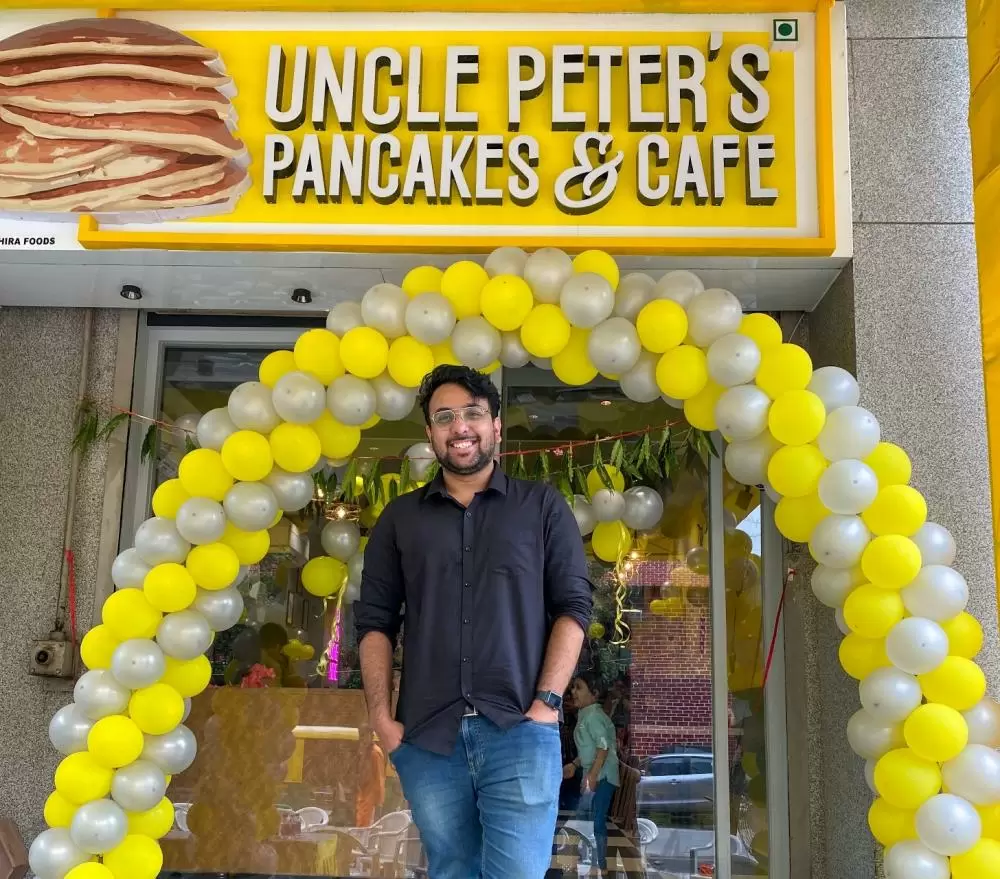 Akashdeep met Sundeep in 2018 and the duo launched Uncle Peter's Pancakes in 2019
Sundeep is the youngest of three siblings, and did his schooling from various Kendriya Vidyalayas. He finished his Class 12 from KV Varanasi in 2008 and then joined BITS Pilani.
Sundeep has seen the hardship of his parents. They kept all the expenses in control, so that the children could have a good education.
"There was no eating out, no vacation," he recalls. "Vacation for us was going to the ancestral village in the summers. My father did not buy a car because he used all his money for his children's education.
"We siblings were always reminded by our parents that good education is the key to a better future."
During college final year, Sundeep did a six-month internship from Texmaco Rail and Engineering Ltd in Kolkata during which time he also worked in an event management company in the evenings.
After his graduation he shifted to Bengaluru, where he joined Satva Consultations, which organized flea markets for companies selling organic products.
He got a salary of Rs 35,000, but he also organized events on the side to make some extra money. "I did all this to save money for my future business," says Sundeep.
In 2014, he came in contact with some corporate clients who were looking for a caterer to supply lunch packs for their employees.
Sundeep grabbed the opportunity and purchased a commercial kitchen that came up for sale. He invested his savings of Rs 10 lakh to start Swad Food, which supplied lunch packs to many companies in Bengaluru.
"By 2015, we were selling about 2000 plates daily in the B2B corporate catering. I had around 30-35 employees in this business," he says. But in 2017 he sold the business for a profit and registered a new company 'Bogmalo Foods & Hospitality LLP'.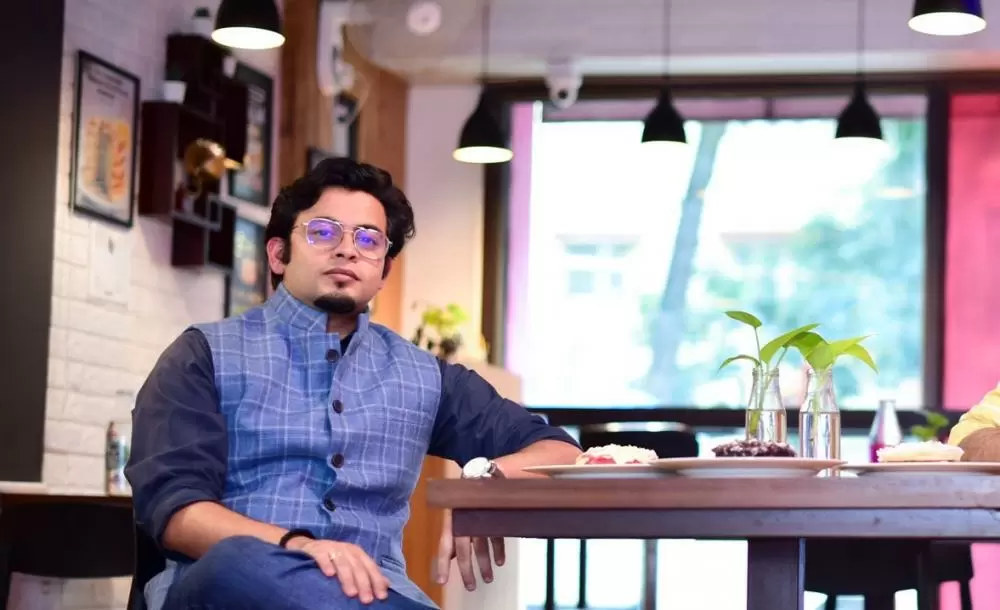 Sundeep started Chainaama, a tea chain, in 2018
In 2018, he started 'Chainaama' a tea chain, with the first kiosk coming up at the Accenture office in Bengaluru.
Chainaama offers 15-20 varieties of chai, along with a variety of samosas, puffs, vada pav and sandwiches. Within a year, he opened new outlets in Gurugram, Goa and in four other places.
In 2018, Sundeep met Akashdeep through a common friend. Akashdeep hails from Kolkata and holds a postgraduate degree in biotechnology from KIIT, Bhubaneshwar, which he finished in 2018.
Sundeep and Akashdeep wanted to create a unique food brand that catered to a single product in multiple varieties.
Since Akashdeep has a sweet tooth, he did a lot of R & D on desserts and came up with the idea of creating an authentic pancake brand and Uncle Peter's Pancakes was born as a cloud kitchen in June 2019 from Indira Nagar, Bengaluru.

The foodie duo saw a good response and earned Rs. 3-4 lakh per month in 2019 from the cloud kitchen setup. About six months later, they opened their first outlet at Indira Nagar.

They started with 50 varieties of pancakes and now have more than 100 varieties, apart from various other savory dishes. The all-day breakfast, waffles and much more was added later. Their pancake price starts from Rs. 129-299 for a single piece.

Currently, Chainaama has 10 outlets. Uncle Peter's has 16 outlets spread across eight cities, including Bengaluru, Chennai, Lucknow, Kolkata, Indore, Ahmadabad, Pondicherry and Goa.

Bogmalo Foods & Hospitality LLP, which operates both the brands, registered a turnover of Rs 15 crore in FY 2021-22, with Uncle Peter's alone accounting for Rs 11 crore.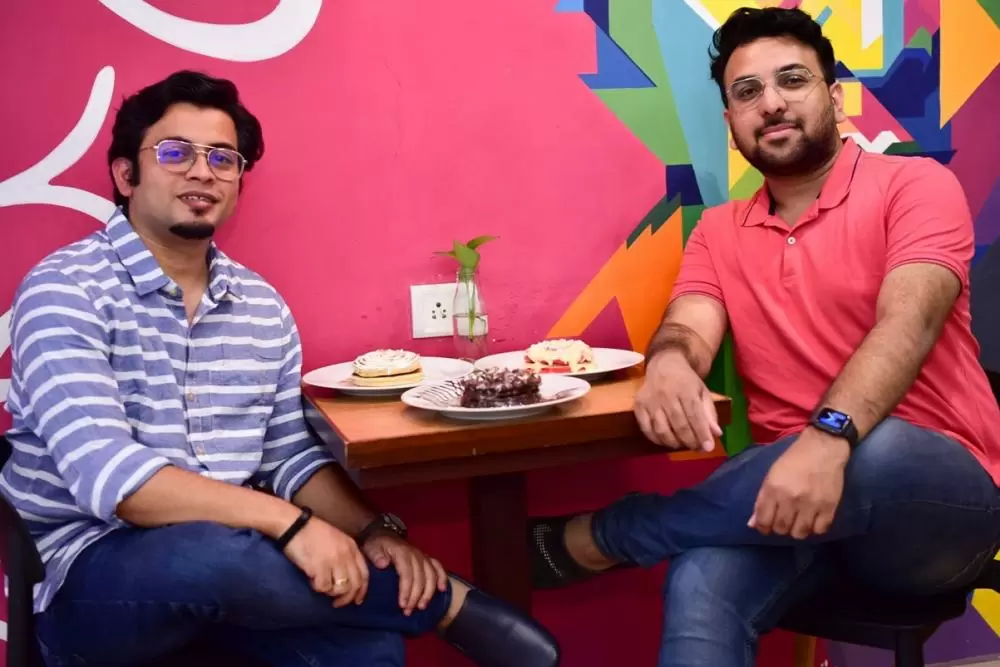 Sundeep and Akashdeep have a lot of plans to expand their business in the coming years
On the personal front, Sundeep married his college sweetheart and junior Divya Nayak in November 2021. She is an engineering graduate and later did her MBA from IIM Bangalore.
Divya works as a General Manager at Swiggy in Bengaluru. "I have great support from my parents, though they were tensed in the initial years of my business. But my wife is my biggest supporter, since the initial days were tough and I did not have enough savings to spend, but she never complained."
Sundeep's advice to the upcoming entrepreneurs: "Remain patient, have faith in your concept and you will be successful. Never forget that customers are the key to your success, so keep them happy and keep your staff happy. And remember to always try to keep your expenses to the minimum." -
©TWL

Trending Now: