How a model turned jewelry shop attendant built a Rs 27 crore turnover jewelry brand
17-September-2022
Vol 13&nbsp|&nbspIssue 37
Born into a joint family in Kolkata that was into truck transport business, Anand Kulthia had a comfortable childhood growing up in their ancestral home at Central Avenue.

But around the time he finished his graduation in 1997, his father was defrauded of his share in the transport business and Anand's family that included his parents and three sisters were suddenly left with no source of income.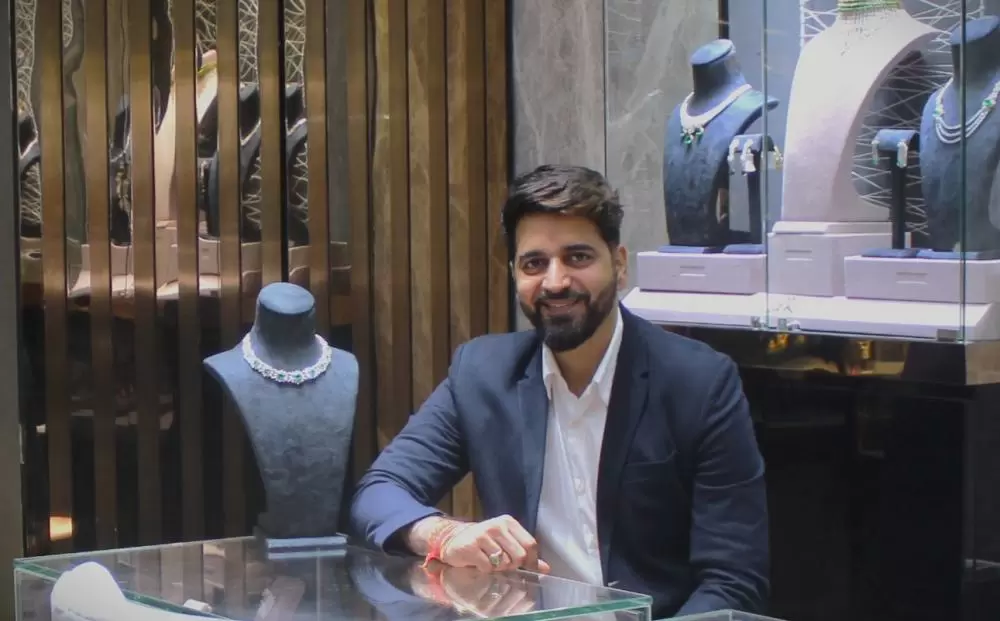 Anand Kuthia got into jewelry business with Rs 50,000 and has built Kulthiaa Jewel into a Rs 27 crore turnover brand (Photos: Special Arrangement)
How young Anand took up small jobs to support his family and learned the jewelry business working at a small jewelry shop and later became a jeweler himself is an inspiring story of rags-to-riches.
In 2001, Anand started his jewelry business with his savings of Rs 50,000, making gold and diamond jewels with the help of artisans in Kolkata and selling it to retailers in different cities like Raipur and Jaipur.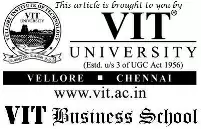 For the next 18 years he expanded his footprints around the country adding new clients. And in May 2019, he opened his first store 'Kulthiaa Jewel,' in Kolkata's upmarket Pretoria Street, where the showrooms of many top brands are located.
"I started with two people. Now we have a workforce of 34, including seven jewelry designers, and another 50 people who work on contract basis," says Anand, who is a specialist in polka and diamond jewelry.
"I will never forget the time when my mother used to cry even for 100 rupees. But now she is super happy that I have raised the bar by making our surname 'Kulthia' a big brand name."
His company Kulthiaa Jewels Pvt. Ltd, incorporated in 2009, registered a turnover of Rs 27 crore in FY 2021-22.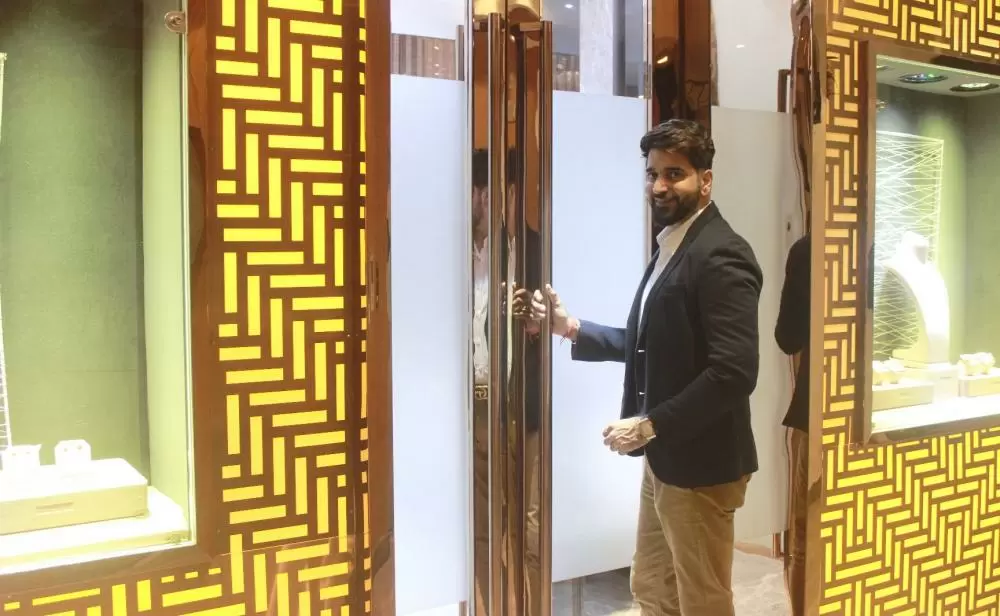 Anand was among the top 10 finalists of the Grasim Mr. India beauty pageant in 1996.

Besides store sales, they also sell to retailers in different parts of India and export to the US, Dubai, EU, Singapore, Bangkok, Nepal and Bangladesh.
Anand, 47, recounts his life journey - how he coped with the struggles, disappointments and humiliations to keep moving ahead, and building his own small business empire.
Anand finished his Class 12 from Shri Jain Vidyalaya, Kolkata, in 1994 and then completed his B.Com from St. Xavier's College, Kolkata, in 1997. He is the second among four siblings and the only male child in the family.
While studying in college, he started doing modeling and was paid about Rs 500 to 1,000 in the fashion shows he took part. He won titles like Mr. Kolkata, Super Model of Kolkata, and was among the top 10 finalists of the Grasim Mr. India beauty pageant in 1996.
After he had completed his graduation, a film producer invited him to Mumbai to explore a career in acting. By then the problems in the family business had surfaced, and his father allowed him to go to Mumbai.
Mumbai gave him the first experience of the real world. He stayed in a friend's flat at Charni Road, and began to look for opportunities visiting various studios and production houses and giving continuous auditions.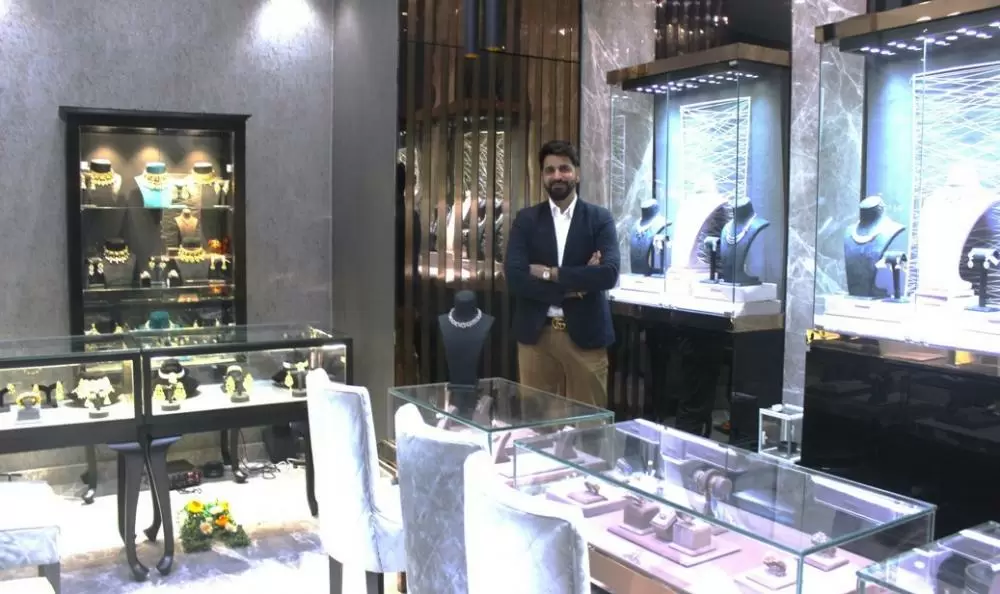 Anand's jewelry studio is located in Kolkata's upmarket Pretoria Street
"I would leave after having breakfast at around 7 a.m. and would come back only in the night for dinner. I skipped lunch to save money," says Anand, who finally got a chance to act in a couple of small banner films as a lead actor.
But destiny had other plans for him, since he had to rush back to Kolkata in January 1998 to attend the last rites of his grandmother.
While in Kolkata he realised that his father had no income and the family was in dire financial straits. His father had borrowed some money and he was in no position to repay it.
Anand had to bury his Bollywood dreams to shoulder the responsibilities of the family. His maternal grandfather advised him to learn the jewelry business at his maternal uncle's jewelry shop.
It was a small 150 sq ft shop with just a couple of employees. The then 23-year-old Anand was one of them.
"My first job at the shop was to dust, shine and arrange some newly acquired silver utensils beautifully on the rack. But I couldn't do it and I got scolded badly," recalls Anand.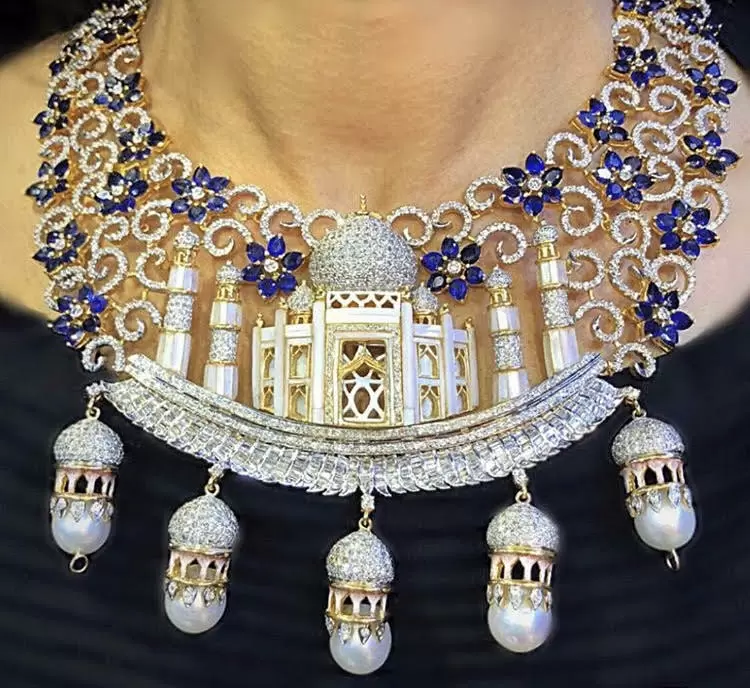 Kulthiaa's Jewel's famous Taj Mahal Necklace
"I would mop the floor when the servants were on leave. Neither I asked for a salary, nor did they pay me for the first four to five months. They started paying me Rs 1000 as salary from 1999. I gave all the money at home since my father had no job."
Anand learned to manage the jewelry shop, and he knew everything from pricing, sales, and handling accounts.
Meanwhile, his father set up a STD-PCO booth in a small corner of their family property at Central Avenue and Anand assisted him. "I used to work in the jewelry shop from 10 a.m. to 8 p.m., and managed the STD booth from 8-12 p.m. after my father went home."
In 2001, he quit his jewelry job and joined another uncle's import-export apparel business and managed the accounts for a monthly salary of Rs 8,000.
Around this time, Anand also started spending time with some friends whose families were involved in diamond business.
One of them had a diamond shop at Johri Bazaar, where he learned about the diamond trade and soon plunged into the jewelry business along with a friend.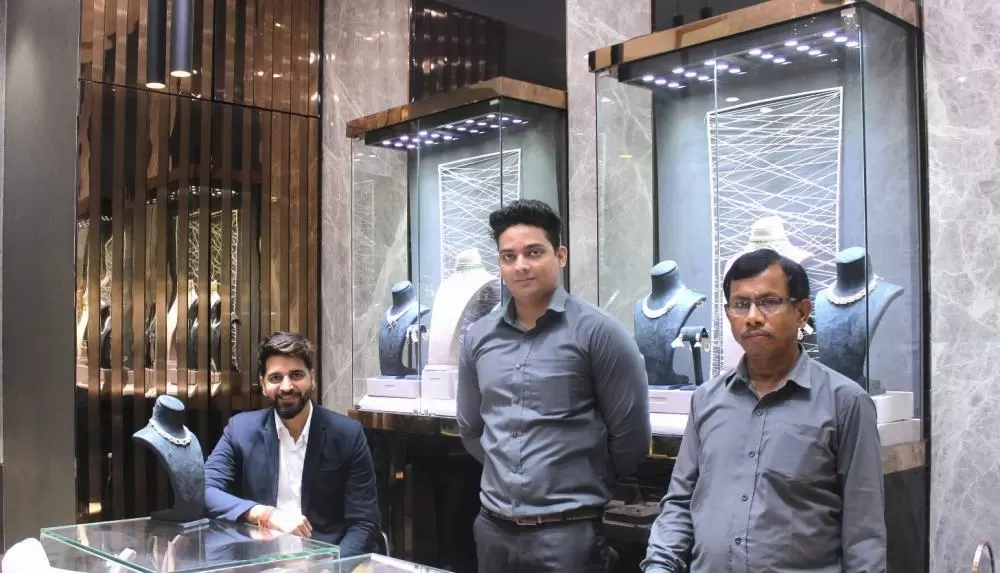 Kulthiaa Jewel has a workforce of 34, including seven jewelry designers

"I invested my savings of Rs 50,000 and made some jewels with it and took it to a Raipur jeweler who purchased them all," says Anand. They made a good profit. The partnership with his friend however ended in a couple of months.
But there was no stopping Anand. His business continued to prosper and Anand's network too expanded as he roped in clients from other cities as well.
In 2008 he got married to Suruchi and the couple has a son, Achint, 13, and a daughter, Amaira, 10.
Since 2012, Anand forayed into the international market and got orders from countries like Dubai, Hong Kong and Thailand.
In 2016, he participated in the Las Vegas jewelry show, one of the largest jewelry shows in the world, and in the same year joined with some of his friends to launch 'Westside Pavilion' a luxurious banquet hall, which has now become a hot venue in Kolkata.
His first jewelry outlet was launched in May 2019. "I lost my dad in the January of 2019. He saw my growth and was very happy. I have this deep hurt in my heart that he could not see my first store," says Anand.
Anand has plans to open a store very soon in Delhi, and 20 more stores across the country in the next three years and take the business to a turnover of 100 crore.
Anand is a fitness freak and his day begins at 4.30 a.m. with meditation, yoga and strength training.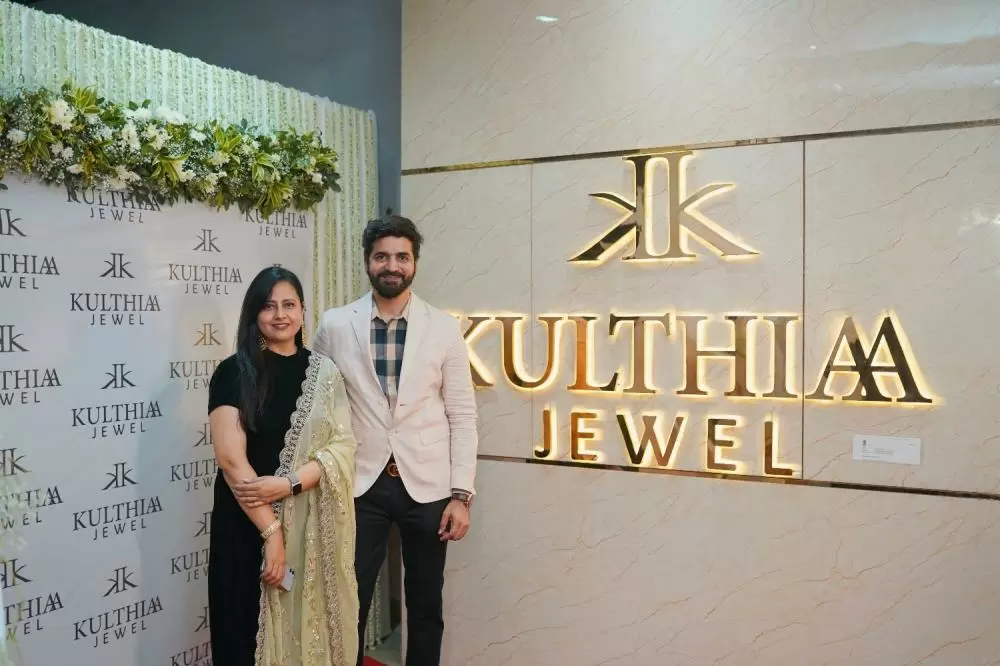 Anand with his wife Suruchi
He loves his family and likes to spend his Sundays and leisure time with them. "I love to be around my children," he says. "I make sure I am there for them when they are getting ready for school. Ironing the uniform, polishing shoes, and making braids for my daughter is sheer joy for me."
Anand is a big fan of cars. He has a Mercedes C-Class, KIA Carens and a Maruti S-Cross in his fleet, and is waiting to add a Tesla.
His advice to the upcoming entrepreneurs is, 'simply follow your passion, and enjoy what you are doing and success will come.' - ©
TWL

Trending Now: