Starting with one truck in a one-room office, he built a Rs 2,000 crore turnover conglomerate
Sofia Danish Khan
&nbsp | &nbsp New Delhi
10-September-2022
Vol 13&nbsp|&nbspIssue 36
At age 22, back in 1982, Ajay Singhal started a transport business along with an uncle with a single truck from a one-room office in Punjabi Bagh, Delhi. The duo invested Rs 1.2 lakh in the partnership firm and got their first big client, Maruti Suzuki, in 1983.

In the next four decades, Ajay Singhal has grown and built Om Logistics Group, which employs more than 5,000 people and owns over 5,000 trucks with an annual turnover of Rs 2,000 crore in FY 2020-21.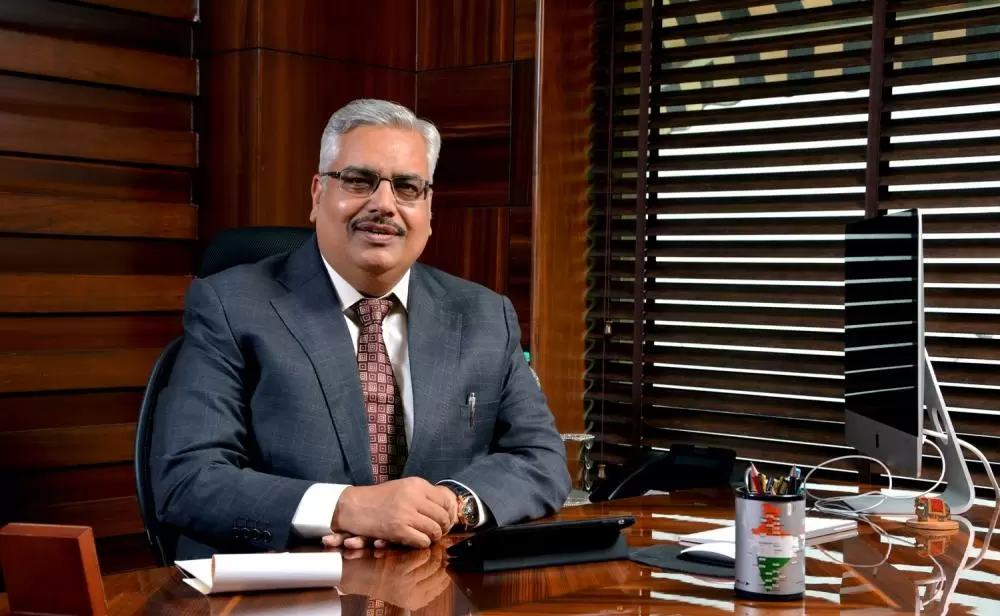 Ajay Singhal, founder, Om Logistics Group, has come a long way from his humble beginnings in a one-room office with a single truck (Photos: Special Arrangement)
The group is majorly into automobile logistics and warehousing business and rode on the wave of the Indian automobile industry boom that began with the entry of Maruti in 1981.
From the early days, Ajay swum with the tide, embracing new technologies and introducing innovations that helped him become a market leader.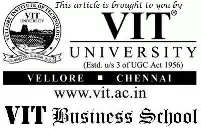 He claims to be the first one to provide delivery of Maruti cars in a truck. "In 1983, we got Maruti, which had its plant in Gurgaon, as our client. We built the first truck in the country that could transport five cars, stacked in two rows one above the other," says Ajay, a pre-engineering diploma holder from Rohtak Government College.
"I applied my knowledge of engineering days and made the truck. Today, we can transport up to nine cars in a single trailer truck."
Ajay did not pursue his engineering degree after his diploma, but joined with an uncle to start a radio parts manufacturing factory in Wazirabad on the outskirts of Delhi when he was just 18 years old.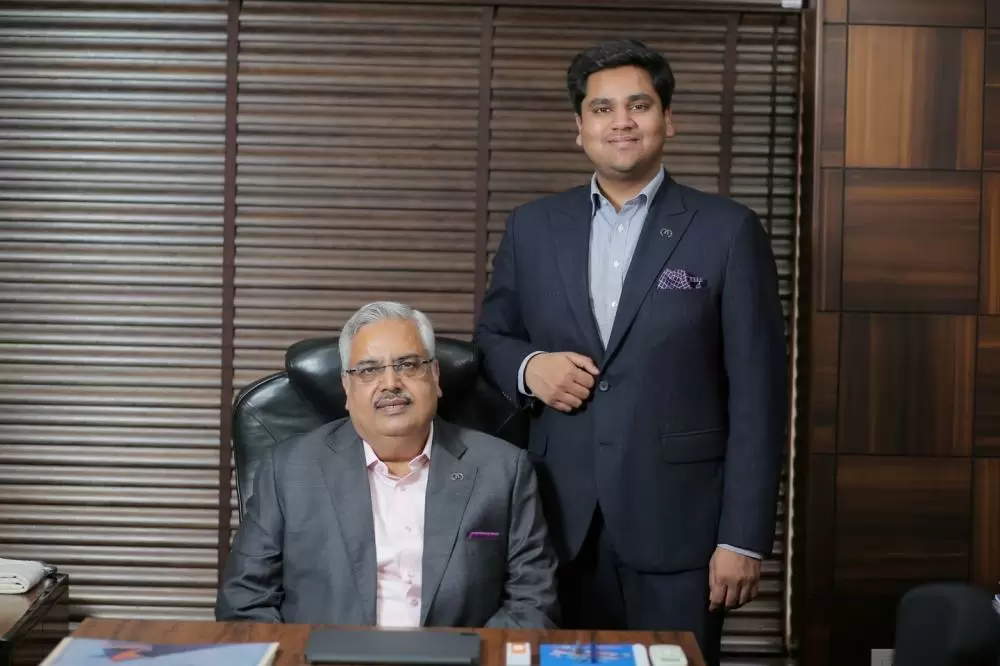 Ajay Singhal with son Raghav Singhal who is taking the business forward
"We started with Rs 3,000 and ran the business for four years. In that period I also pursued my B.Com, attending evening classes in Delhi University. We later sold the business for Rs 60,000," says Ajay, who then joined with another uncle to start the transport business.
In the initial years he was very hands on, and worked on every aspect of the logistics business, and minutely took care of every step, be it booking of freight, billing, and ensuring punctuality and timely delivery of services.
"Maruti got impressed by our commitment and became our future partner and played a pivotal role in my growth," says Ajay, who continued to improvise and rebuild trucks to suit market needs.
"We could make a truck that was available in the international market for Rs 20 lakh with Rs 2 lakh using indigenous technology. While other trucks charged Rs 3,000 to deliver goods from Delhi to Mumbai, we could do so in Rs 1,200."
The business did well, but by 1990, the uncle and nephew were ready to split and go their own ways.
"We took 15 trucks each and split. I registered my firm 'Om Auto Carriers' as a proprietorship firm. In 1993, it became Om Logistics (unlisted) Limited," says Ajay. The same year, he hooked up with Bajaj scooters, which gave a further boost to his business.
"There was a lot of demand for scooters at that time and Bajaj auto produced 1 million units that year. We took care of supply of parts to the manufacturing units and arranged the air freight and other logistics," says Ajay.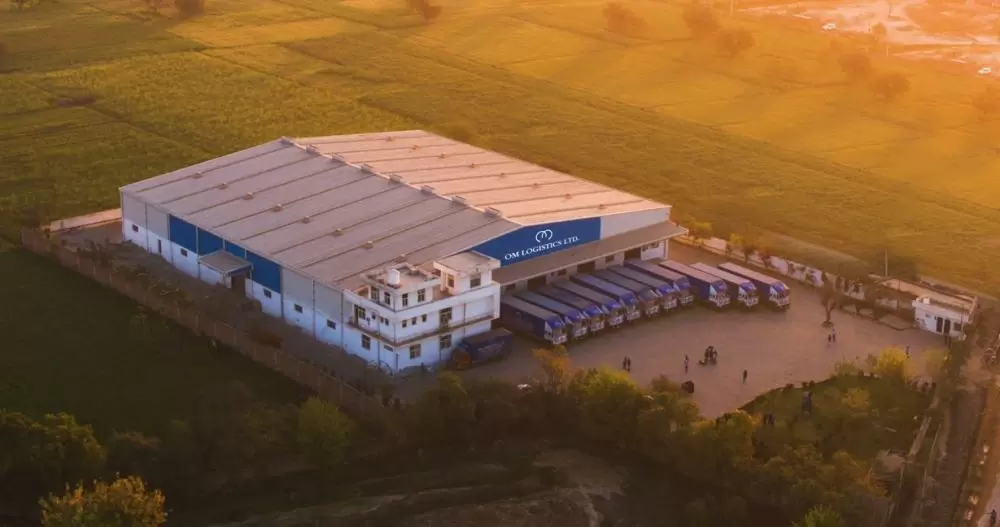 Om Logistics has built warehouses around the country
By 1997, they started offering warehouses for storing manufacturing parts for Maruti. They purchased land and built warehouses in Pune, Mumbai, Gurgaon and Chennai.
The land which was bought for a few lakhs of rupees are worth many crores today, says Ajay.
After Maruti and Bajaj, they also onboarded Tata and by 2002 their turnover touched Rs 100 crore.
One of the reasons for the success of Om Logistics is their employee welfare policy. Ajay elaborates, "I brought quite a few changes and innovations in this largely mismanaged industry. Firstly I started giving fixed (good) salaries to our staff."
The company offered fixed travel allowances to drivers and provided good toilets for them at their branch offices (which are currently located in about 600 places around the country).
"We also welcomed technology and gave pagers to drivers when they came and also installed GPS in trucks."
Raghav Singhal, Ajay's son, a BBA graduate who joined the business a couple of years ago is proud of the company's tradition in treating its employees like family and is determined to follow in his father's footsteps.
"An employee who joined us at a salary of Rs 1,000 in 1983 is still with us and takes home a salary of more than Rs 5 lakh today as the all-India Operations Head," says Raghav.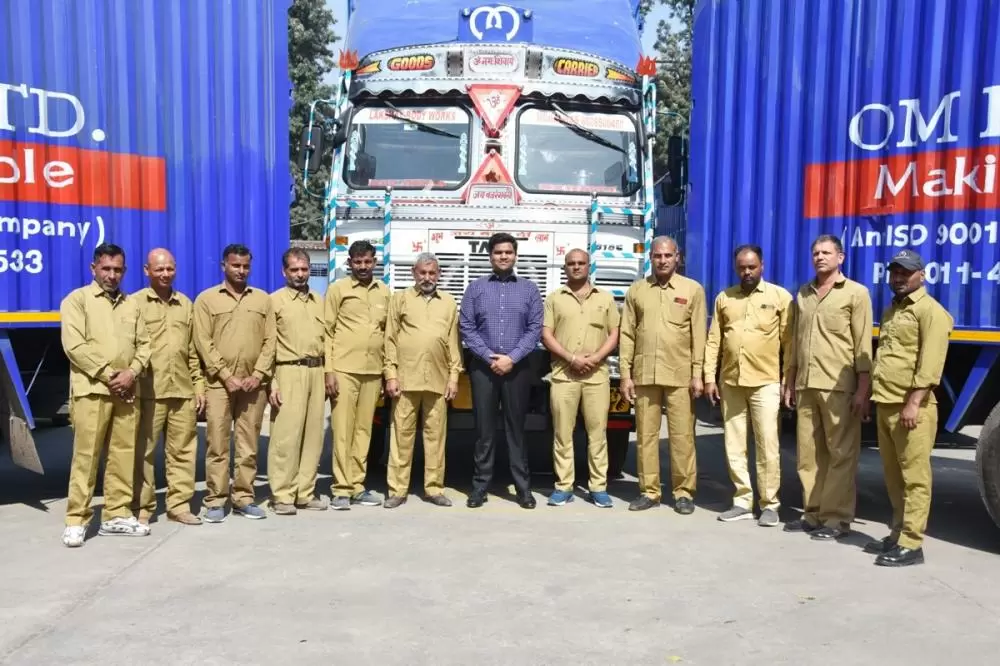 Drivers are the backbone of Om Logistics and they are well taken care of
"On a rainy day, the female employees are always dropped home so that they don't get stuck in traffic. In case of death of an employee or their family member, a representative of the company goes to their home to offer condolences and help in any form."
Om Logistics forayed into international logistics in 2002 when Maruti needed to import spare parts from China.
By 2008 the company's turnover touched Rs 500 crore and Rs 1000 crore in 2015. This phenomenal growth was aided by the growth of Indian automobile industry in that period.
"We were doing everything except the courier services by 2015. We were doing international freight, bulk loading, warehousing, rail freight, air freight and door to door cargo service," says Ajay.
"Automobiles still have a 50% share in our business, while the rest constitutes FMCG, white goods, electronic items, and pharmaceuticals. Covid impacted us less as pharma became our main business (after the automobile sector became paralysed)."
Raghav is now taking the company to a new level incorporating technology and also increasing efficiency in the organisation.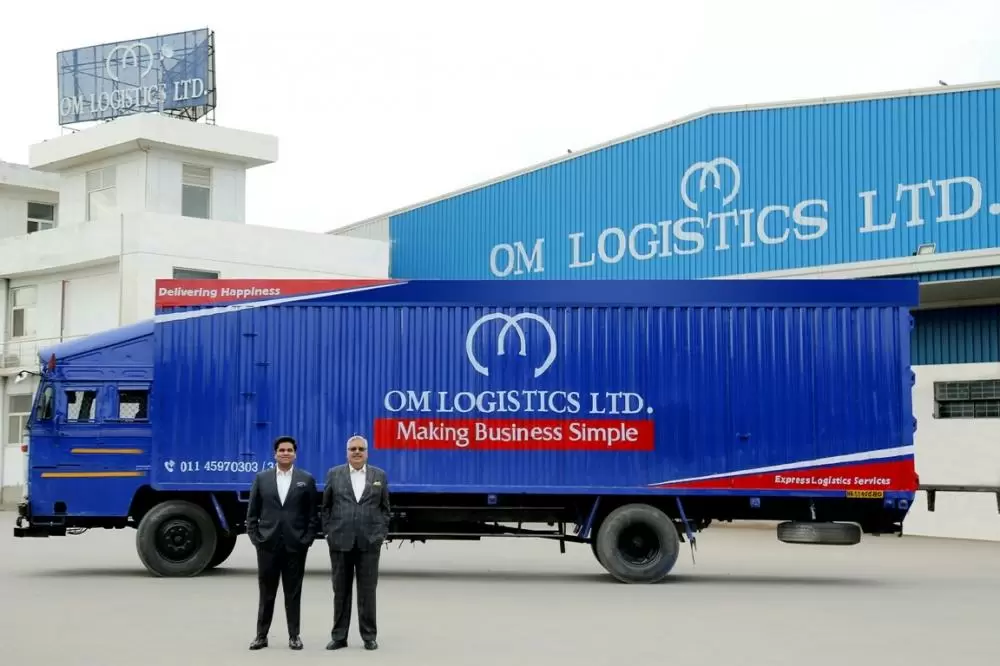 Ajay Singhal with son Raghav who is infusing fresh ideas and technology into the organisation
While the company is going into the hands of the younger generation, the son brought with him fresh ideas, latest innovation and technology. He is heading OSBS Solutions, an in-house IT solutions company to facilitate digitization in the organisation.
He played a key role in the company's acquisition of Transafe, a Miniratna PSU based in Kolkata that made containers for shipment of consignment and later sold, rented and leased them.
Om Logistics bought the loss making PSU last year in auction during a sellout process. This being Raghav's first independent project, Transafe has already started running in profit.
While pushing for reforms, there may be times when the father and son don't see eye to eye, but the differences are quickly settled."When stuck with opposite views, as is possible when two different generations work together, we rely on our able team to make a collective decision backed by expert opinion," says Ajay.
Ajay Singhal at North Pole - chilling out after his well deserved success
Om Logistics also runs an institute in Jamalpur, Haryana, where young graduates are trained in job skills and are either absorbed in their company or allowed to find a job for better salaries elsewhere.
Ajay is an avid traveller and often travels across the globe. He has travelled to the North Pole with his wife Ranjana and other friends while Raghav has gone to the South Pole.
Ajay reminisces about his good old days, "In 1979 I bought a Bajaj scooter and it gave me unmatched happiness, the kind of which I don't get even when I move around in a Range Rover today." And such are the simple joys of life. - ©
TWL
Wish to share your story?
Trending Now: