Working with 10,000 artisans, couple builds Rs 27 crore turnover online business from Gwalior
08-September-2022
Vol 13&nbsp|&nbspIssue 36
In 2011, Nitin Pamnani returned to his hometown Gwalior along with his wife Jia, after spending more than a decade in Delhi, where he had done his graduation and then worked as a documentary film maker.

Nitin had made around 20 films for various NGOs and corporates with one of them even winning an award at the Mumbai International Film Festival (MIFF).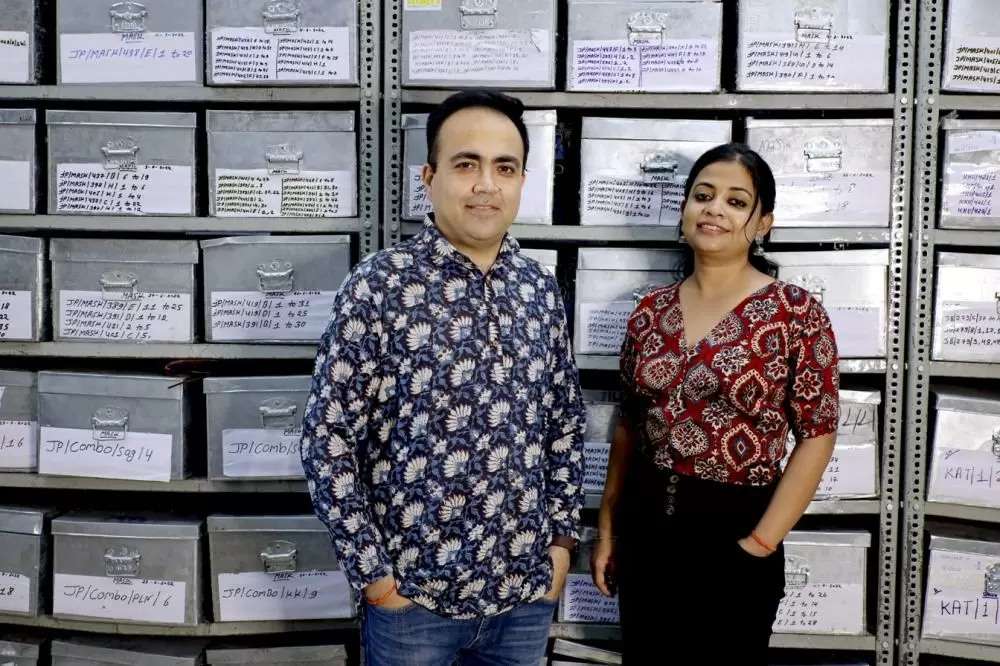 Nitin Pamnani and Jia Pamnani launched iTokri to sell handicrafts from rural Indian artisans (Photos: Special Arrangement)
But then Nitin wanted to join his parents in Gwalior and also he did not like the rising pollution levels in Delhi.
In Gwalior, the young couple, who had got married only about four years ago, began to research business opportunities and eventually decided to start an online store to sell handicraft items that they would source from artisans all over India.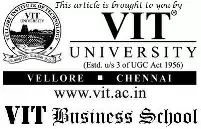 The couple launched iTokri in 2012 with just four people from a portion of a rice mill owned by Nitin's father. The mill is located in the Haider Ganj area of old Gwalior.
Nitin invested Rs 20 lakh in the startup. "I borrowed from my friends and my father too invested some amount in the business," he says.

Today, iTokri works with around 10,000 artisans located in about 500 artisan clusters from around the country and recorded a turnover of Rs 27 crore in FY 2021-22.

iTokri offers a wide range of products made by artisans working with the vegetable dyed block printed fabric of Ajarkh from Gujarat, kalamkari from Andhra Pradesh and Telangana, bagh block print and chanderi from Madhya Pradesh, and sanganeri and bagru block print from Rajasthan.

Other products include hand painted toys from Banaras, dhokra metal work and ikat weave from Odisha, hand painted toys and saris from Banaras, chikankari bags and kurtis from Lucknow, bhujodi weaving dupattas from Kutch, Bengal patachitra paintings, and suits and dupattas of phulkari embroidery from Punjab.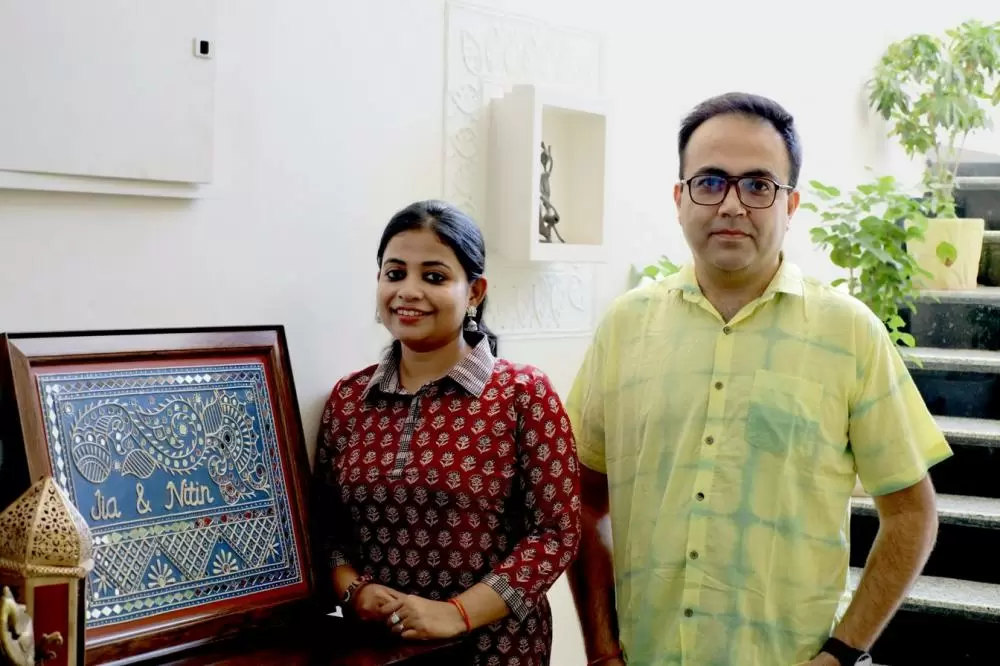 Nitin wanted to help artisans by providing a platform for them to sell their products
At iTokri, the cheapest item is a Banaras hand painted pencil at Rs 30, and the most expensive one is Ikat silk sari at Rs 40,000.
For Nitin, iTokri has given him greater satisfaction than his career as a film maker. One of the main reasons to start iTokri was the opportunity it offered artisans to sell their products and generate income, and that goal has now been achieved.

"We are able to help the artisans better than other platforms, because there is no middle man involved in our business," explains Nitin. "We procure directly from them. They not only earn money, but also dignity, due credit and recognition for their works."

According to Nitin, they have been able to improve the revenue of the artisans by two to even three times over the years. Some of them have managed to grow and turn into micro-business owners.

He informs that iTokri employees train the artisans in various business related practices like creating invoices, and filing GST returns to the government.

Nitin explains that theirs is a 100% procurement based business model, which means that all the products displayed on their website has already been procured and kept in their warehouse. When a customer makes a purchase, the product is immediately dispatched.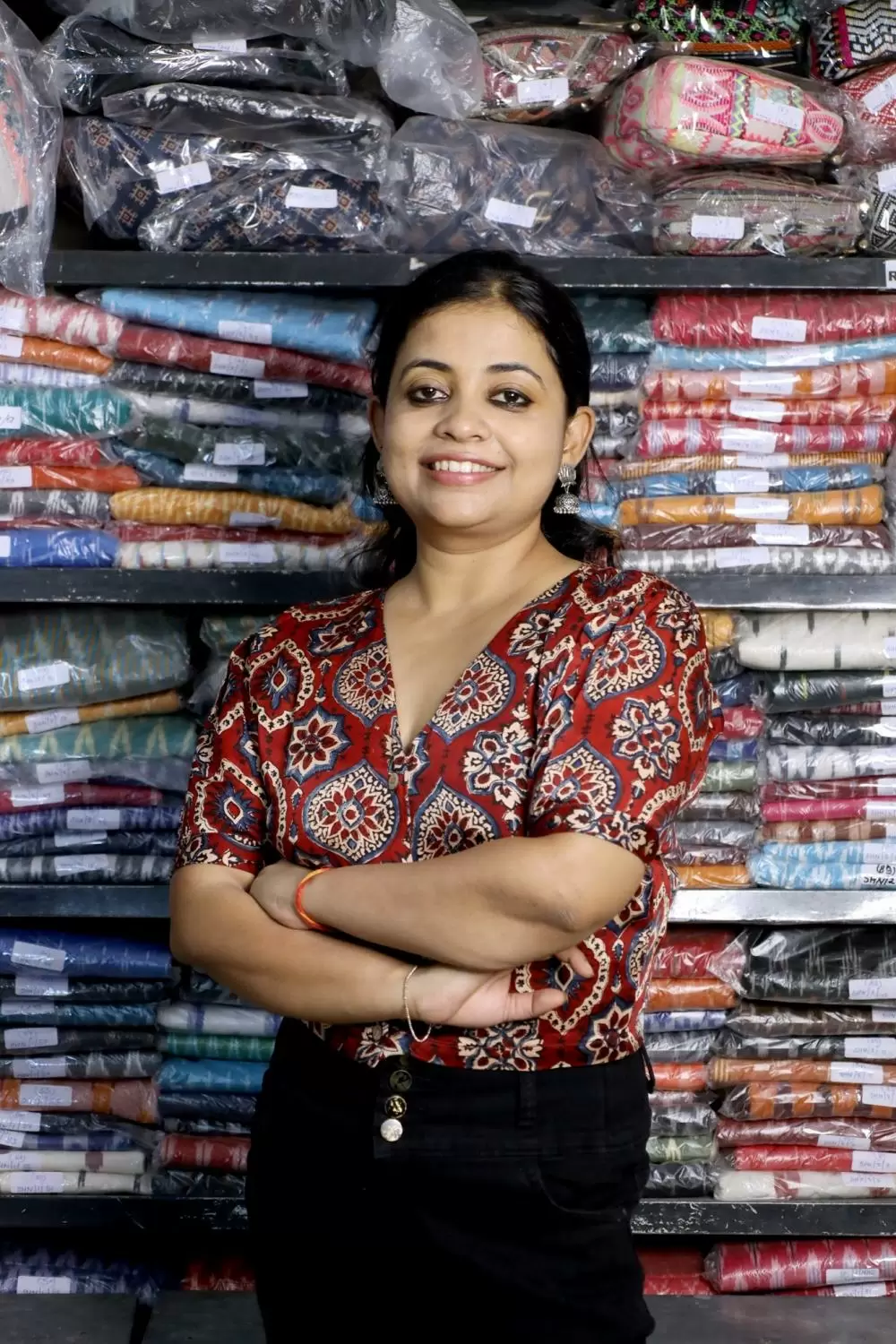 Jia handles operations and production at iTokri
The other websites only display the product. When the order is received, the product is procured and delivered to the customer. "It makes the process lengthier and stretches delivery time," says Nitin.
iTokri has 80,000 products listed on their website. They have everything from clothing to home decor, jewellery, printed suit materials, bags, dupattas, neck-pieces, cushion covers, saris, stoles, artifacts, as well as ready-to-wear clothing line which was launched recently.

"Since craft work is handmade, no two products would be same. There is a slight difference in colours, adornment or embroidery. That is the beauty and limitation of the handicraft," observes Nitin, talking about the uniqueness of their products.

iTokri has 150 regular employees in Gwalior, who look after the entire operations, right from packaging, sorting, maintaining the inventory, getting photo-shoots done, uploading on the website and finally getting the product dispatched.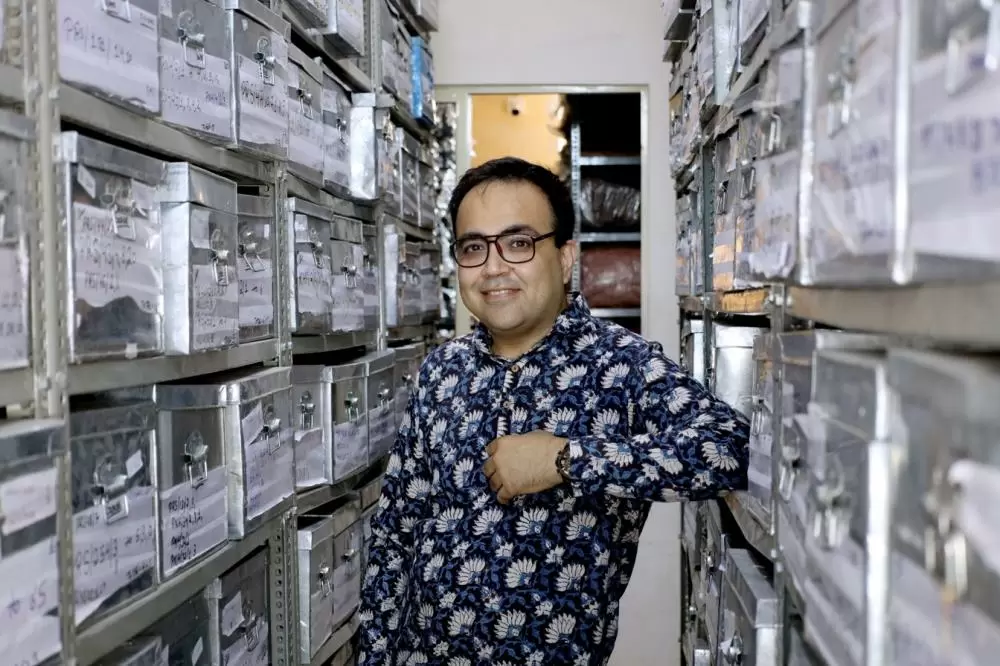 Nitin faced challenges in shipping products to customers from Gwalior in the initial days

Around 130 of their employees are women. "We prioritize hiring girls and women. Most of them come from within a 2 km radius of the warehouse," says Nitin. They started from two rooms that were part of his father's rice mill, but now they have a 15,000 sq ft warehouse in the same place.

Today, their products are being exported to many counties. "80% of our business is from India and 20% is international. Apart from India, we have customers in the US, the UK, Middle East, and Europe," says Nitin, who still remembers the challenges they faced during the early days of their business.

When the couple shared their business idea, not many welcomed it. "My father was quite skeptical. He said, 'you were into film making, and now you say you want to work on craft and artisans.'"
But Nitin and Jia knew exactly what they were doing. However, 2012 being early days of ecommerce in India, and Gwalior lacking the facilities of major cities, the challenges were enormous for the couple.

"There was no infrastructure for ecommerce in Gwalior at that time," says Nitin. "There were other challenges as well, like getting to know the products, identifying the artisans, getting photo shoots done, arranging dispatch and so on.

"I and Jia travelled to many states and attended fairs and art exhibitions to connect with the artisans. There were times when we travelled to remote areas to meet them."

Shipment was a big challenge. "There was no concept of cash on delivery (COD) in our early days. We followed cash after delivery method," says Nitin.

"The parcel was first delivered, and then there was a company that dealt with cash collections. They collected cash on our behalf and did the bank transfer.

"It helped us build a good image of the brand as well as in acquiring loyal customers." By 2015, iTokri tied up with Blue Dart and introduced COD. They now ship to the villages as well.

Nitin and Jia share the responsibilities in the company. Jia handles the operations, HR and production, while Nitin handles artisans, technology, marketing, growth and communications.

The couple says that they may have differences on issues in business, but leverage each other's strengths for the company's growth.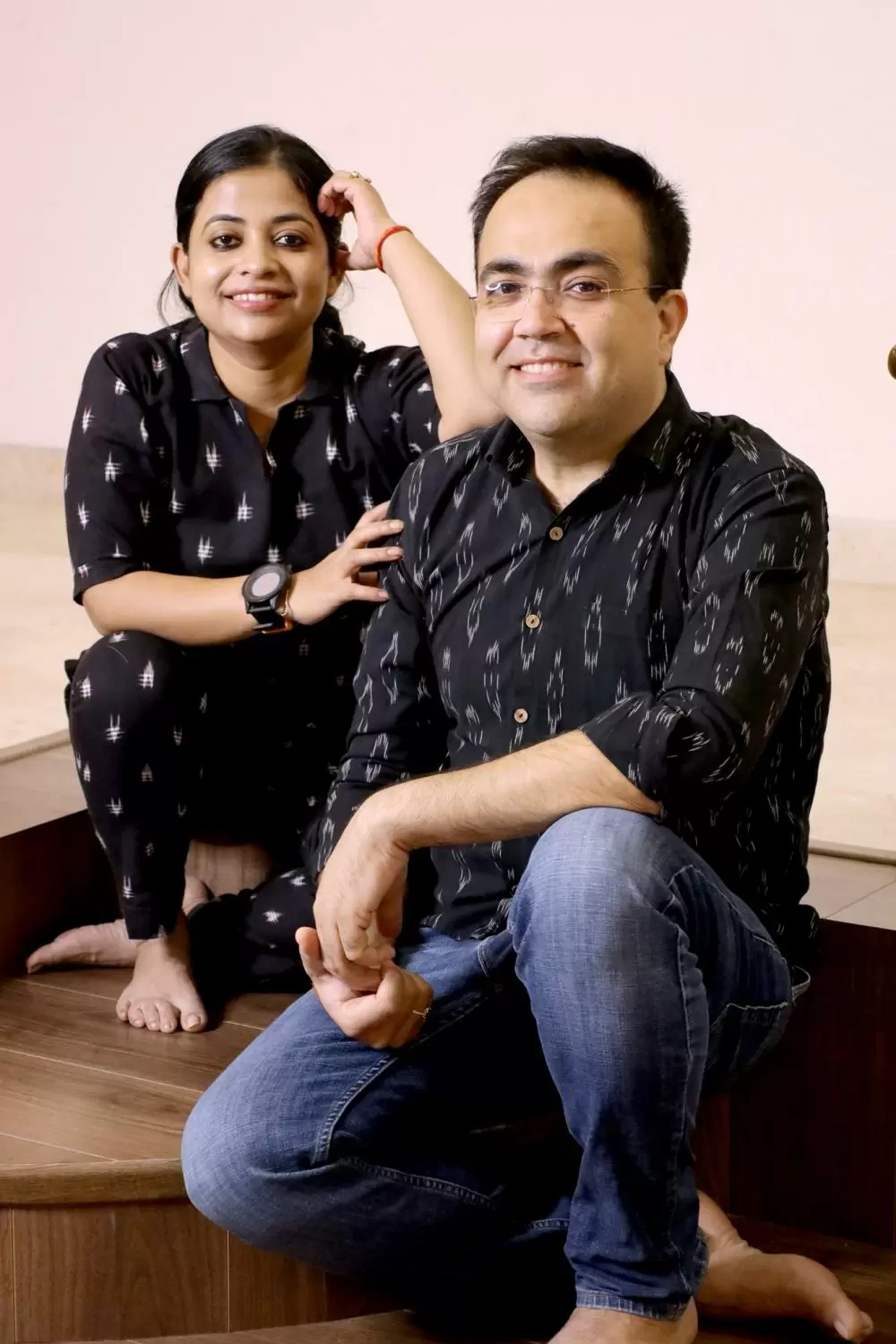 The couple work together complementing their strengths
"After all, when a couple is working together, they become an army of 1+1=11," says Nitin, who wants to connect his brand with every Indian household.
"I believe that it is every Indian's responsibility to save the artisans and their craft and make people aware about the various forms. Otherwise, there would be a time when craft pieces would become a part of the museums."
Nitin's advice to the upcoming entrepreneurs is: "The ecosystem for startups is good in India right now. Focus on how you can bring-up a different idea, and stick to it. Don't switch ideas frequently. Success is not a two-minute thing; it is a long drawn process that slowly travels on two wheels - hard work and focus." - ©
TWL

Trending Now: