Online venture started by three friends with Rs 2 lakh grows into a Rs 135 crore turnover business
Sofia Danish Khan
&nbsp | &nbsp New Delhi
24-August-2022
Vol 13&nbsp|&nbspIssue 34
Imagine indulgent dessert delicacies like tiramisu cake, banoffee pie, chocolate truffle cake in a jar or delicious cupcakes. If your mouth is already watering, then all you have to do is order your favourite western dessert online, as Bakingo offers all of these and much more.

Started in 2016 by three college friends, Himanshu Chawla, Suman Patra, and Shrey Sehgal, hailing from middle class families, Bakingo is an online bakery working on a cloud kitchen model with presence in 11 cities.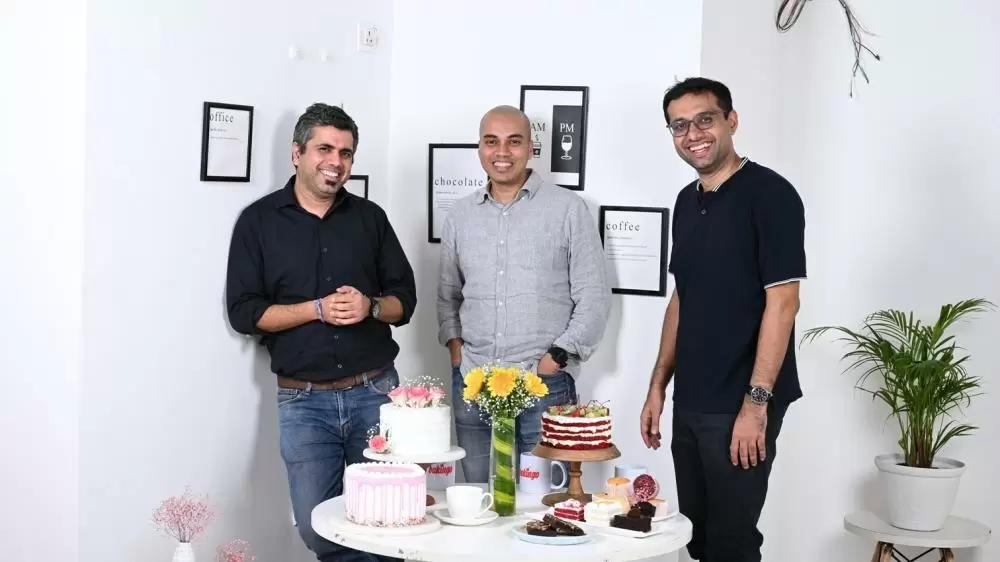 Bakingo founders (from l to r) Himanshu Chawla, Suman Patra, and Shrey Sehgal studied in the same college in Delhi (Photos: Special Arrangement)

The trio's first venture Flower Aura, an online flower, cake and personalised gifting company started in 2010 is a success as well.
The combined turnover of these two companies is Rs 135 crore today, though they started with just Rs 2 lakh in 2010. Together they employ around 650 people.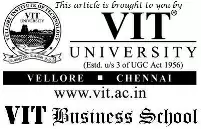 The trio studied at Netaji Subhas University of Technology, in Dwarka, Delhi and stayed in the same hostel. All three did different B.Tech courses. Suman was one year senior to the other two and was the first to finish his degree in 2006.
Himanshu and Shrey passed out in 2007. The trio took up jobs in different companies, but came together to launch Flower Aura.
"Flower Aura had very humble beginnings from a basement in Gurugram," says Suman. Himanshu and Shrey launched Flower Aura as a brand under FA Gifts Private Limited in February 2010.
Shrey was pursuing his MBA at that time, but Himanshu was involved in the business full time. Suman joined them a year later.
"Our beginning was really interesting," says Shrey, remembering the early days of the business when there were fewer ecommerce portals around. "Initially, we had just one employee who worked as a customer service representative and also managed operations and delivery."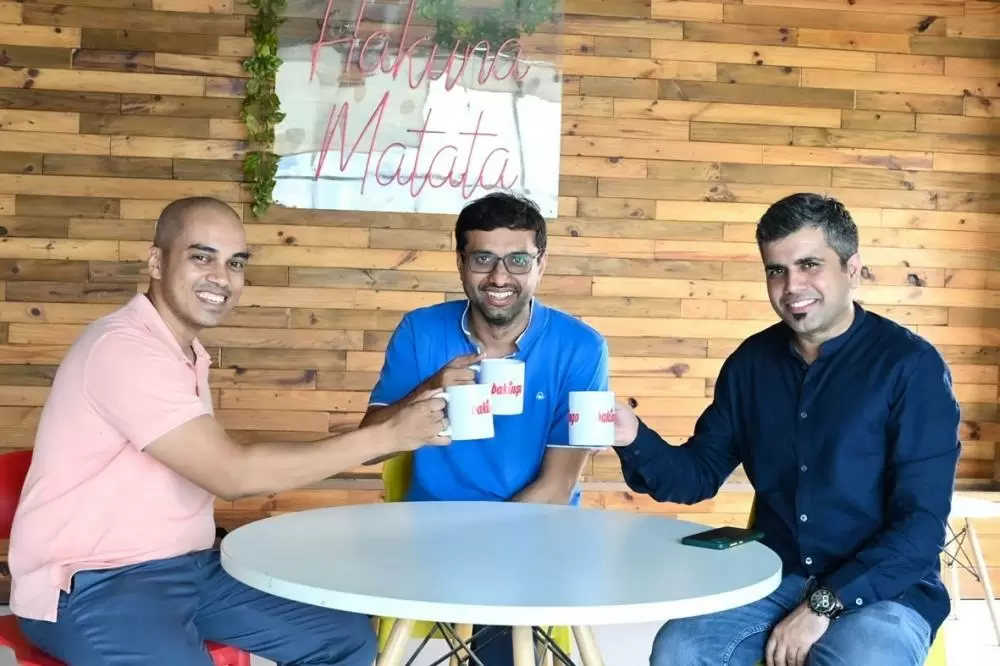 Himanshu and Shrey started Flower Aura in 2010. Suman joined a year later
In the first year of their business, hardly a few weeks after their launch, they were swamped with orders on 14 February, Valentine's Day. Their delivery person could not handle the orders and Himanshu and Shrey had to pitch in.
"That day I and Himanshu hand delivered at least 50% of the orders across Delhi NCR," says Shrey, who hails from a middle class family in Panipat, a city known for textiles and carpets.
He mentions about the general mindset of salaried families that are normally averse to starting businesses. "But I wanted to break this," says Shrey.
"At college, we attended classed for 5-6 hours and the rest of the day we spent together since we stayed in the same dormitory. We developed a bonding and realised that we had complimentary skills."
"We weren't the best students, but we were enterprising," adds Suman.
All three were actively involved in organising the college fests, which became a great learning experience for them and gave them the confidence to take the leap of faith in 2010 when the startup scenario in India was just taking off.
The business started doing well from the beginning, and they closed the first year with a turnover of Rs 10 lakh. Flower Aura has grown manifold today with a turnover of Rs 60 crore (in 2021-22) and a workforce of 150.
As the business evolved, the trio sensed the big opportunity in cakes and felt it could be developed into a separate venture.
In 2016, Bakingo was launched as a separate brand under a newly registered company, Bake Wish Pvt Ltd.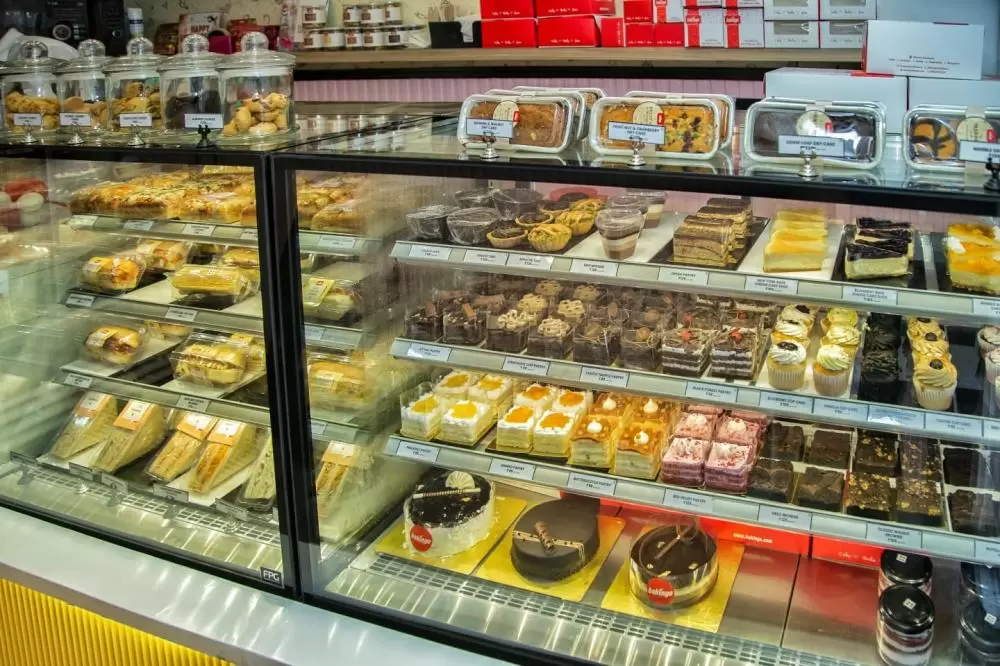 Bakingo launched its first brick-and-mortar store in Delhi this year
"In Indian culture food is an integral part. But we don't have major food brands in India like Pizza Hut or McDonald's," says Himanshu.
"Bakery business in India has traditionally been a more localized experience, almost like a boutique, that might serve the best product, yet fails to scale up with outlets at multiple locations."
Bakingo decided to fill the gap where customers could get the same brand of fresh cakes with the same taste from multiple locations across the country. As Suman says, "We had done extensive R&D to give the same taste across all our 50 cloud kitchens in 11 cities."
Himanshu adds: "Bakingo was started with the idea of delivering premium quality cakes anywhere in India after receiving online orders.
"Compared to local bakeries that offer about 5-10 varieties of cake at a time, Bakingo offers 500 types at any given time. We are now present in 11 cities including Meerut, Panipat, Rohtak, Karnal, Bengaluru and Hyderabad.
"Our outlets deliver within 8-10 km range through Swiggy and Zomato. We understood the supply and demand gap and this is why we were able to tap into the needs of our customers. Today we are amongst the top 3 bakeries in Delhi NCR. "
The founders are betting on the younger generation's preference to celebrate occasions like birthdays, marriages and wedding anniversaries with cakes for a bigger slice of the pie in the growing market.
"People need a brand that they can trust, even if they have to spend a little more. Western desserts do not need to be accustomed to Indian taste palette, as people prefer the authentic taste," says Shrey.
"In India pineapple and black forest cakes are indispensable and they usually do well everywhere. The latest fad, Ferrero Rocher cake and kit kat cake can outbeat traditional cakes at times.
"Black forest and chocolate truffle are the best selling cakes. We have 10 types of chocolate truffle cake, with different designs."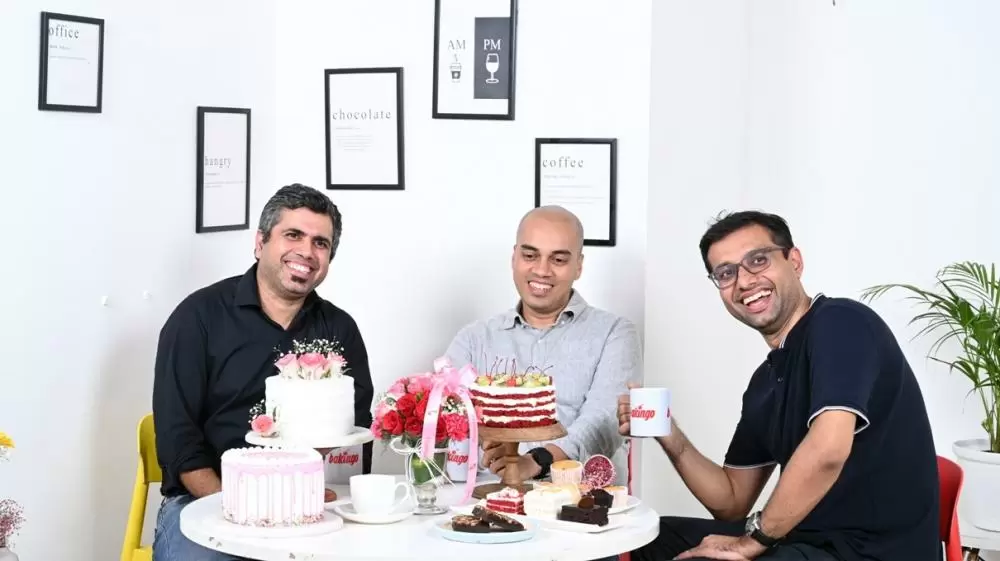 The founders of Bakingo are banking on the younger generation's love for cakes for their growth
As for prices, their cakes start at Rs 800 (half kg). A cupcake costs Rs 75-80 and a slice of cheesecake is Rs 149, while a hazelnut salted caramel jar cake is available for Rs 160-170.
"Nowadays, when it comes to cakes, experience is more important," observes Suman. "That is why pull me up cakes, bomb cakes and Choco vanilla gravier cakes are doing really well.
"Our cupcakes, Brownies, and jar cakes are very popular and make about 25% of overall sale. Two varieties of cheese cakes have also been introduced in dessert section.
"Preference for chocolate is getting refined and becoming premium amongst buyers. Younger buyers are brand conscious, but they also accept newer tastes easily.
"That is why tiramisu cake, banoffee pie, and Turkish desserts are getting more popular. Instagram too has a major role to play here as people are ready to experiment and accept the newness that these desserts offer."
Bakingo achieved a turnover of Rs 75 crore in 2021-22 and has a workforce of 500 people. About 30% of its sales happen on its website, while the remaining 70% of sales happen on other food portals such as Swiggy and Zomato.
Bakingo launched its first retail outlet in July 2022 in Kalkaji, Delhi.
As for their roles in the company, Suman looks after marketing, while Shrey and Himanshu look after operations, expansion, R&D and aggregators. - ©
TWL
Wish to share your story?
Trending Now: