How a Mumbai man built a Rs 7.5 Crore turnover bespoke clothing brand in Brampton, Canada
Sofia Danish Khan
&nbsp | &nbsp
02-August-2022
Vol 13&nbsp|&nbspIssue 31
India-born Shakti Anand Srivastava runs a successful bespoke tailoring store called 'Stava' in Brampton, Canada, where the dresses are made in India and only the final fitting is done in the store.

"At Stava we do custom tailoring, which is a big deal in Canada. We don't do big volumes but we get great profits," says Anand. With most of the work outsourced, he manages with just two employees in the store.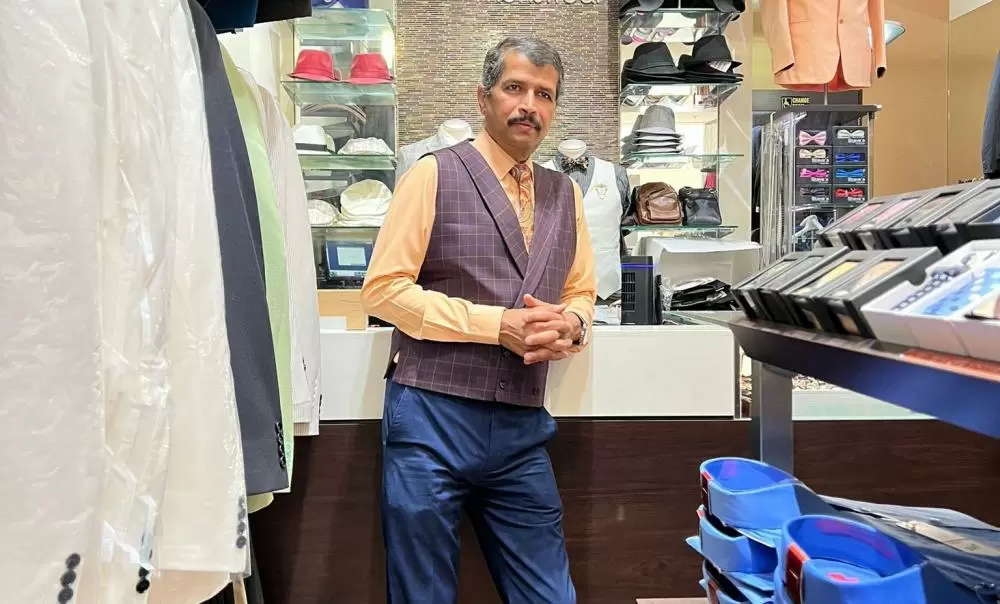 Shakti Anand Srivastava started Stava, a custom clothing store in Brampton in 2007 (Photos: Special Arrangement)
"I have subcontracts with tailors in Brampton, who do the fittings and finalise the suits. We sell suits, shirts, belts, trousers, dressy t shirts and men's accessories."
Started with an investment of about CAD 40,000 (Rs 22 lakh) in 2007, Stava's turnover touched Rs 7.5 crore in 2019. The store which remained shut during the pandemic is now back in business and is expecting a turnover of Rs 18 crore this year.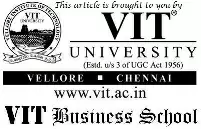 Anand, who was born in a village in Bihar and grew up in Mumbai where he had his education, has kept his connections with his roots by outsourcing the orders he receives at Stava to tailors based in Mumbai.
His journey as an entrepreneur began in Mumbai in 1991 when he started a shirt manufacturing unit in Andheri at the age of 26 with about 50 machines and 65 employees.
He invested Rs 5 lakh in the partnership firm, which achieved a turnover of Rs 20 lakh in the first year itself.
As the business was growing, he tied the knot with Diana DMello in 1992 and found a life partner who would share his dreams and be the pillar of support that he truly needed.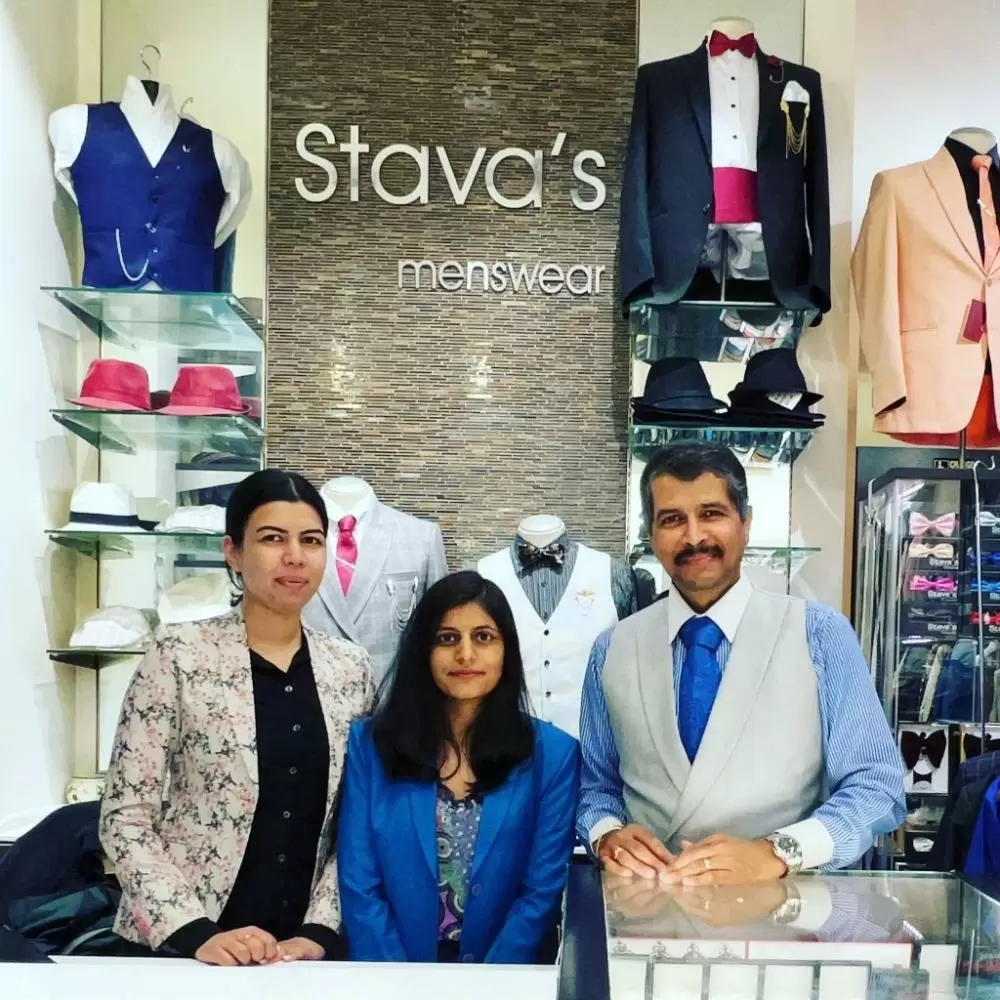 Anand has two employees in the store
In 1994, they forayed into white clothing for men, women and kids and started doing exports of kids wear by 1996.
"We associated with Canadian companies, Reitmans and Le Chauteau through buying agencies and realised that there was less competition in the children's wear segment," says Anand.
But the company ran into labour trouble by 1999 and the promoters decided to exit the business.
They split the business into four units and sold each of the units to four of their own employees (master tailors) and received the payment in instalments.
"In 1999 I moved to Dubai. I set up a company with Muralidharan, a school friend who already had an electrical appliance business there. We started a garment manufacturing unit and a switchgear manufacturing unit."
Initially, he went to Dubai alone and later his wife and children joined him. His first son Yash, now aged 27, works for a law enforcement agency in Canada and second one Rishabh, 23, has completed his graduation and plans to do his Masters in Criminology.
The garment unit that Anand started in Dubai with his friend was shut down within six months as they found it difficult to run the business in the then existing market conditions there. The duo began to focus on their switch gears business.
"I learnt about transformers and switch gears, right from their manufacturing and other small details at a factory in India," remembers Anand, going on to share how he decided to shift to Canada from Dubai.
"I realised that Dubai was a great place to make money. It had a luxurious life, but I didn't want my kids to grow up there and learn that life is all about materialistic things.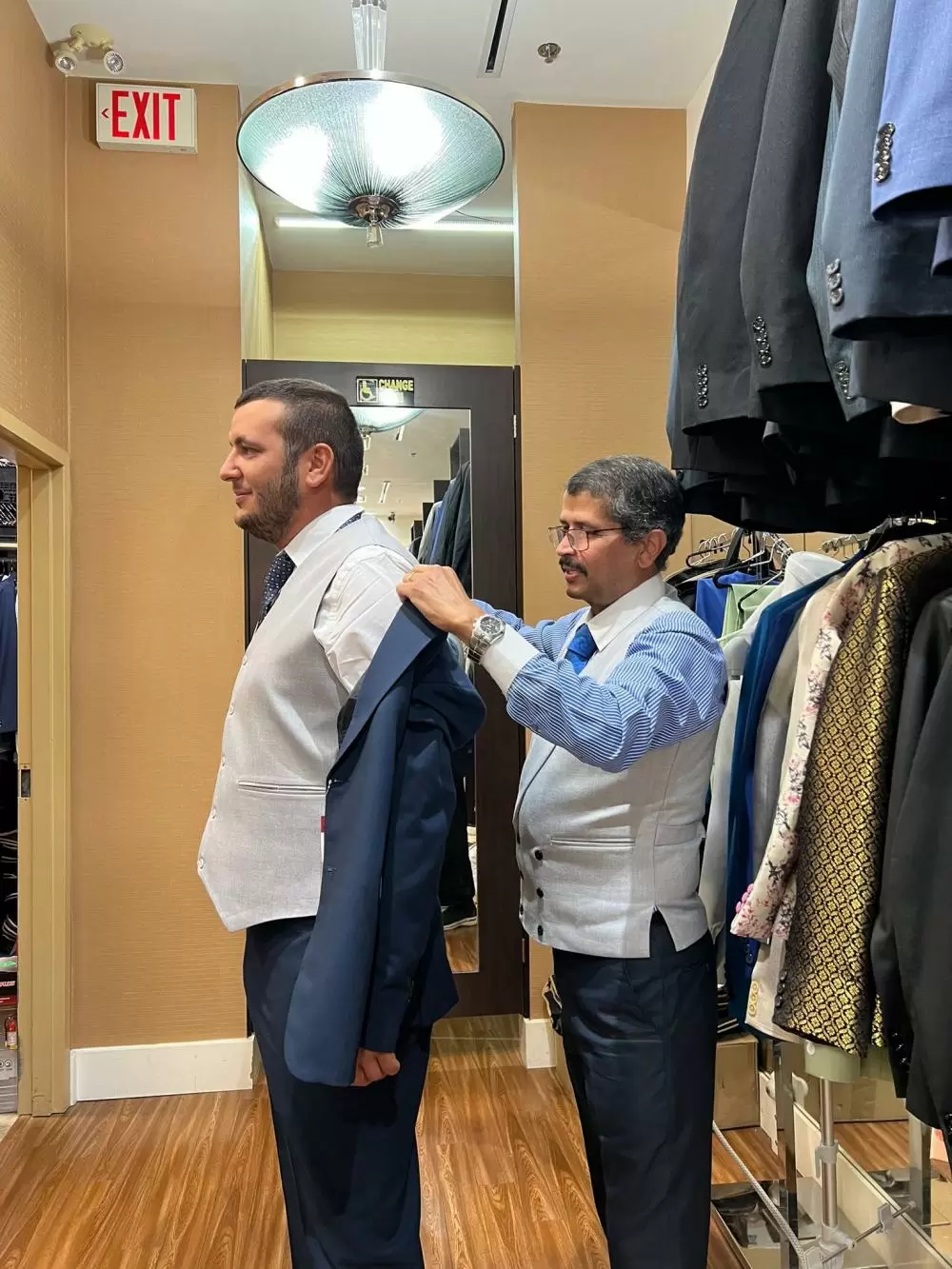 While measurements are taken at the store, the clothes are stitched in Mumbai
"My wife's sister lived in Canada and we had visited them on a holiday. In 2005 my wife shifted to Canada with the kids. I too started slowly making a move towards Canada while still running my business in Dubai."
He began to explore options in Canada and zeroed in on a custom clothing brand for men and named it Stava - which is the last part of his surname 'Srivastava.'
He started Stava in 2007 from a small rented outlet in a plaza in Brampton with a single employee. The stitching was done in Mumbai and he had a few tailors in Brampton on contract who would do the final fitting of the suits.
His store also offers off-the-rack dresses, though they are known for their bespoke clothing. He continues with the same business model.
"In Oct 2010, we shifted to Bramalea City Centre, a shopping mall in Brampton and opened our outlet there. I invested about Rs 2 crore to set up this store on a 10,000 sq ft space and worked on the interiors," says Anand, who exited from his Dubai business fully in 2012 and began to give his complete attention to Stava since then.
"I was almost broke in 2010 when I set up the store, but started with a vision to build my own brand. The mall management was very co-operative and would allow me to pay the rent a little late, though it had to be paid on the first of every month," says Anand.
He remembers that the period between 2010 and 2017 was really tough and the family stayed together and built the business.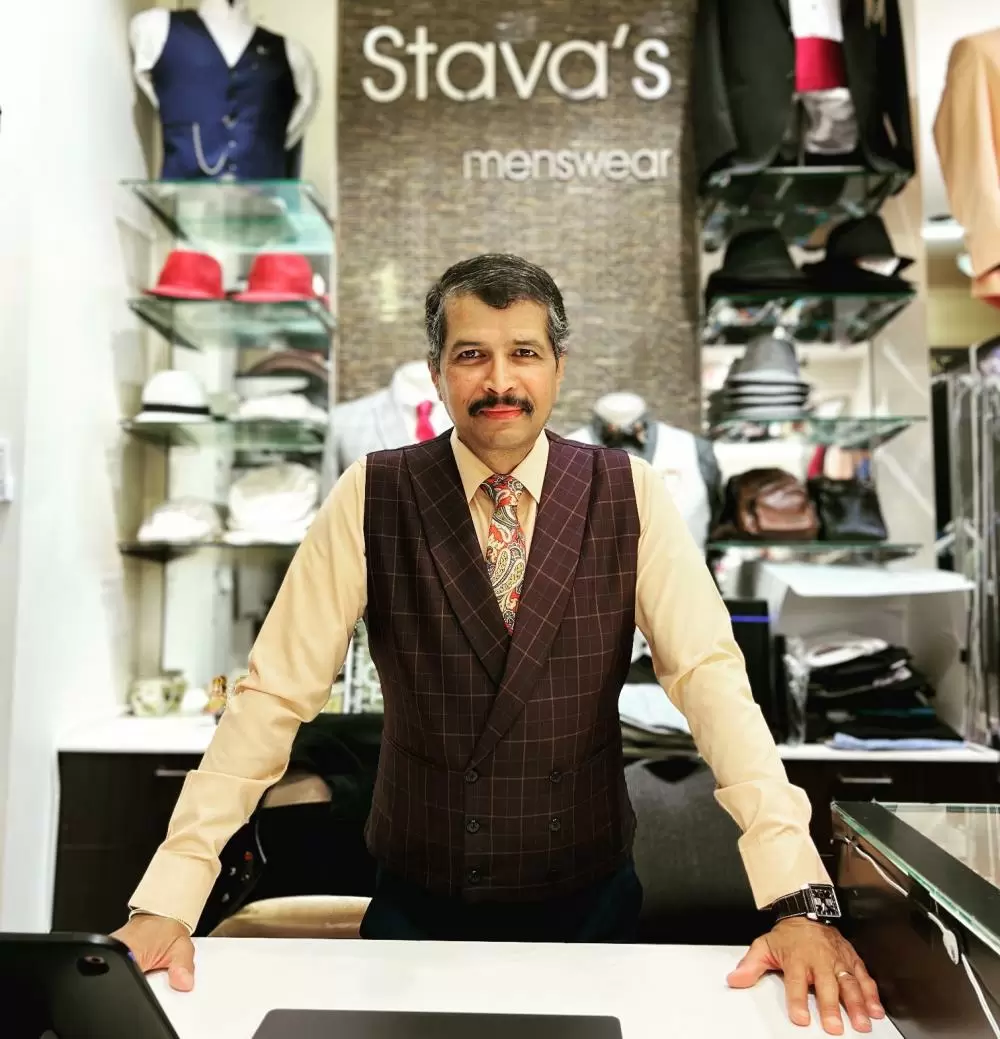 Stava suits start at CAD 700 (about Rs 42,000) and can go up to CAD 1500 (about Rs 1 lakh)

"We faced many hardships. In 2007, we bought our house in Brampton, which meant we were financially constrained. After investing a lot of money in 2010 in the store, I was almost broke for the next four years," he says.
"As a family we cut down on our expenses, didn't go out for fancy meals, and preferred to eat at home. We cut down on shopping and managed with bare necessities only. Our first holiday was in 2017 after things stabilised.
"We worked on reference and good reputation. We don't sell the cheapest suits but our products are the best."
Talking about the business model and the USP of the brand, Anand elaborates, "Our suits are made of superior quality fabric like Raymond, Century and BSL, which is stocked in Mumbai. At any given point of time, we have a stock of about 4000 metres of fabric.

"The employees at the store take the measurements and send them to the manufacturing partner in Mumbai India. Once it is ready, it is shipped to us, and we do the final fittings here at our outlet.

"It takes about about six weeks to deliver a suit. Our suits start at CAD 700 (about Rs 42,000) and can go up to CAD 1500 (about Rs 1 lakh). We make non-standard fancy suits, in different colours and different cuts, customised to the taste of the customer."

Anand grew up in Mumbai, where his father had a good job in the state government. The eldest of four siblings, he studied at Don Bosco, Mumbai, till Class 10, and finished his Class 12 from Khalsa College.

He then completed his diploma in knitting technology from The Synthetic & Art Silk Mills' Research Association (SASMIRA).

His first job was as a shift supervisor at Hindustan Hosiery Mills that made socks for a salary of Rs 750 in 1988.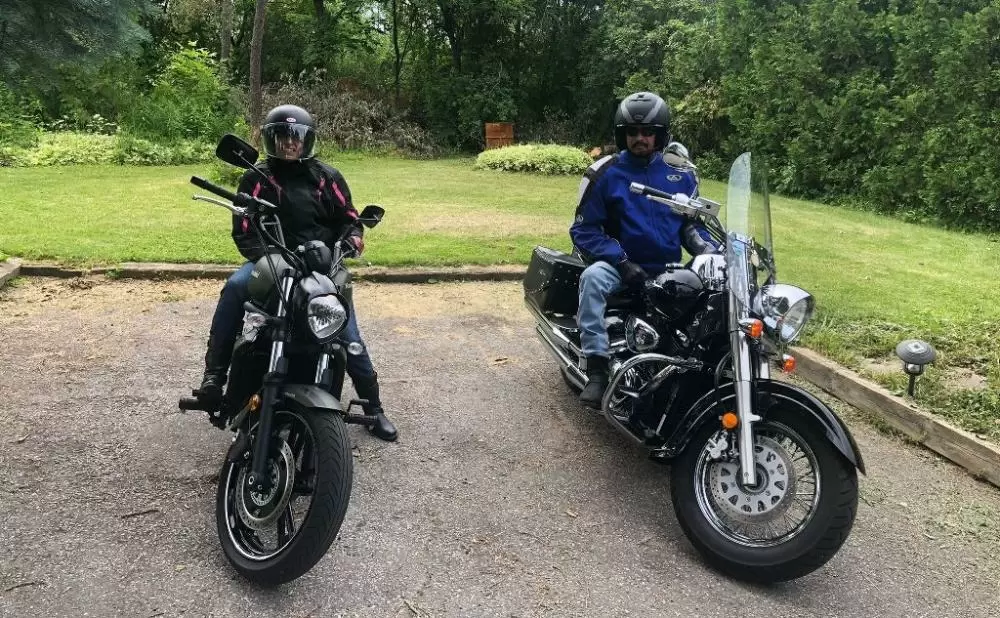 Anand and his wife love to go on long bike rides together
"Then I joined Vishal Engineers, a company that made textile machines as a marketing executive. I worked there till 1990." In 1991 he started his own shirt manufacturing unit.
Talking about his private life, he says, "I am a complete outdoor person, and set off for summer and winter trails or camping with my wife as and when I get time.
"I love photography and my camera is my prized possession. I have a Suzuki Boulevard and riding is a recreational activity. But I know, wherever I am today is because my wife supported me immensely.
"They suffered when I messed up, because there were days when I had empty pockets, though today my pockets are full and life is much better."
Wish to share your story?
Trending Now: