How the son of a small town cement trader built a Rs 50 crore turnover business
Partho Burman
&nbsp | &nbsp
22-July-2022
Vol 13&nbsp|&nbspIssue 29
Hailing from the small town of Sariya in Giridh district of Jharkhand, about 160 km from Ranchi, Nitin Agarwal studied mostly in boarding schools and went on to complete his BSc in finance from New York Institute of Technology (NYIT) on a merit-based scholarship.
His parents' desire to give him the best education has borne fruit today, as Nitin has developed the family business since he returned from the US, and expanded it to Ranchi from Sariya, taking their turnover from a few crores up to Rs 50 crore.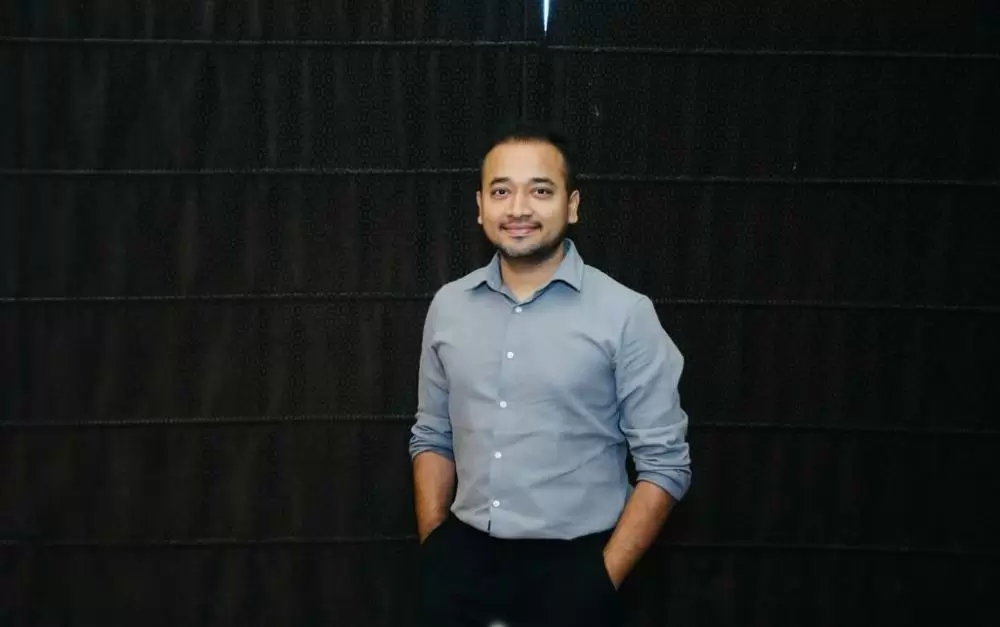 Nitin Agarwal established Fuelpro Systems Pvt Ltd in Ranchi in 2018 with Rs 7 lakh (Photos: Special Arrangement)
While their traditional business, Mangla Traders, is based in Sariya, he established Fuelpro Systems Private Limited in Ranchi in 2018, and they are now one of the leading suppliers of cement and TMT steel bars in Jharkhand.
Nitin had dreamt of making it big in the US, but he had to change his plans and return to India after his graduation from NYIT, since the US was going through an economic downturn at that time.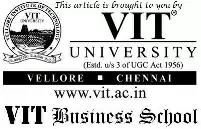 He returned to India in 2009. "The US was hit badly by a global recession, but India was comparatively doing better in that period," says Nitin. "My maternal uncle owned some mines at Bellary in Karnataka and I planned to join him."
"But by the time I returned to India, he had sold the mines and I was left in the lurch. I felt I should have stayed back in the US and worked there for sometime before returning to India."
However, he overcame the disappointment and soon joined his father's cement business in Sariya.
His father Pramod Agarwal was looking after Mangla Traders which was into wholesale supply of cement. Mangla Traders had a 10,000 sq ft warehouse in Sariya and they supplied to retailers in a 50-km radius around Sariya.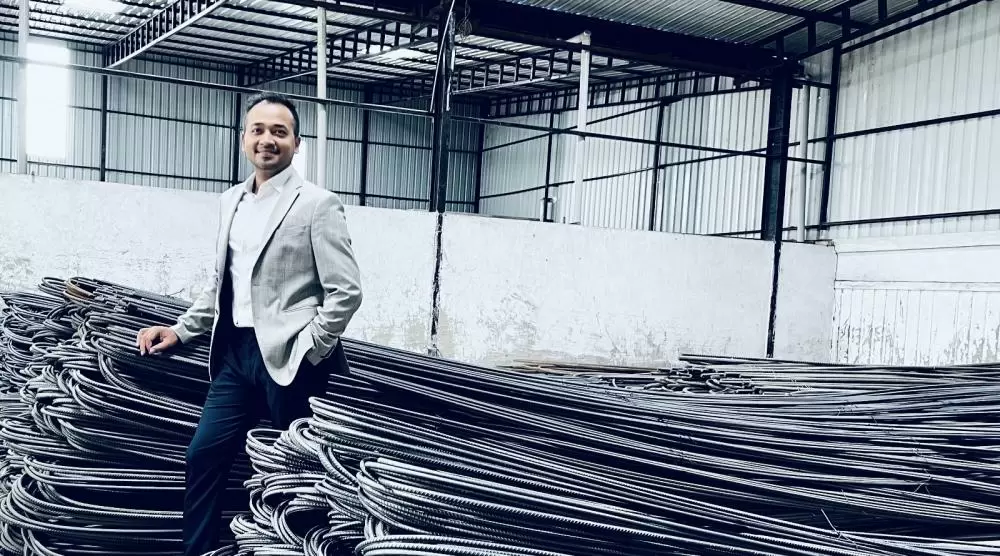 Mangla Traders started trading in TMT steel after Nitin joined the family business in 2011
But when Nitin joined the business, he added TMT steel to their portfolio and procured the steel bars from plants in Giridih (Jharkhand) and Durgapur (West Bengal). This move boosted the company's topline.
Soon, he got married to Priyanka, a former employee of Ernst & Young, and moved to Ranchi, and set up Fuelpro in 2018.
He invested just Rs 7 lakh in the Ranchi operations. "It was a modest beginning with a three member team and we started trading in TMT bars. Instead of keeping stock, I would buy from stockists and sell directly to clients with the smallest possible margins.
"I would generate the orders, Priyanka would look after accounts, and we hired one dispatch person who would ensure deliveries." They closed FY 2018-19 with a turnover of Rs 2.5 crore.
Later, with his father's support he purchased a 14,000 sq ft land in Ranchi to keep the stocks.
"It gave me a tonne of strength. In 2019, I started transporting supplies from our Giridih stockyard to stock minor consignments in this property," says Nitin, tracing the growth of his business.
"I began working with several brands, including Tata Steel, Jindal Panther, Electrosteel, and Rungta Steel. We received a boost in April this year when Rungta Steel granted us distributorship for Ranchi."
The turnover touched Rs 18 crore in FY 2019–20 at Ranchi, taking the group turnover to Rs. 30 crore.
While the turnover decreased during the pandemic, business picked up again and the group's turnover touched Rs 50 crore in FY 2021-22.
But Nitin, 35, who has two elder sisters, owes his success to his parents who gave him the best education.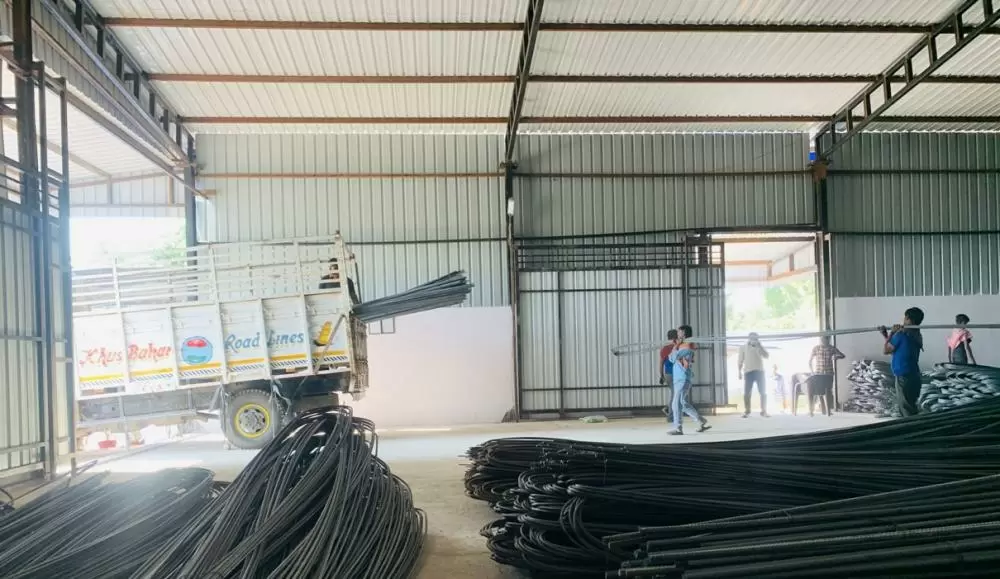 A Fuelpro warehouse with stocks of TMT steel bars
"Sariya, being a very small town, didn't have any good school back then," says Nitin. "My parents didn't have a choice. Sending us to boarding school was the only option for them. They didn't want to compromise on good education."
His father enrolled him at Ranchi's Siddhartha Public School, where he studied from Class two to Class four between 1994 and 1997. He then shifted to Vikas Vidyalaya, where he studied up to Class six.
Later, Nitin went to New Delhi, where he initially studied in Shanti Gyan Niketan School till Class ten and later attended Delhi Public School, where he completed his Class 12 with flying colours.
"I received the TK Steele Memorial Scholarship from NYIT and went to New York for my graduation," says Nitin, who made his parents proud by living up to their expectations.
Though his stints at some of the top boarding schools in the country gave him the exposure that he might have not received had he stayed back in his hometown, it was not an easy experience as a child.

"I never enjoyed being in the boarding school in the beginning. I hated being away from home," admits Nitin.

However, he has fond memories of his school life as well and recounts his most memorable moments and how the boarding experiences shaped him and built his character.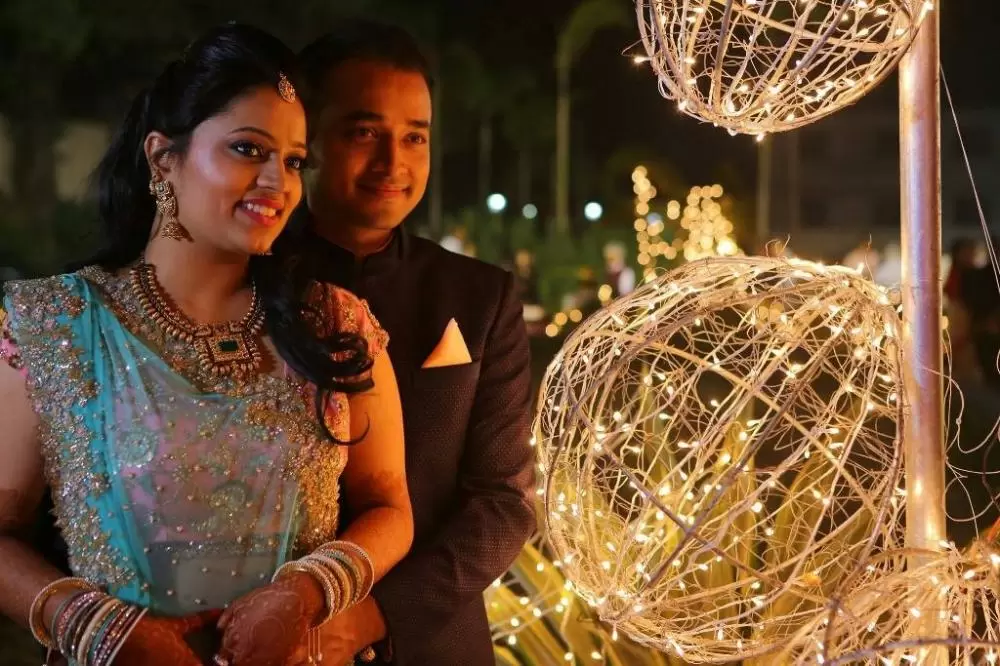 Nitin with his wife Priyanka who handles the accounts in the business
"Vacations happened every six months, and we had Parents-Teachers meeting every month. My parents would bring delicious home cooked foods that we would wait eagerly to eat," remembers Nitin.
"I remember writing post-cards to my parents every month religiously, when I was in primary class. I think it was mandatory to write one. We couldn't complain about food or any other problems though, since it was a postcard and any one could read it.
"However, strong emotions went into writing those letters and I really cherish those moments now. But gradually I think I learnt to adjust to boarding life. I used to participate a lot in extracurricular activities and learnt many useful skills that helped me a lot later in life."
Besides his interest in travelling and reading, Nitin loves running and participates in half marathons conducted in many cities.
"Boarding school taught us to always be early to bed, rise early in the morning and maintain healthy eating habits. We would always get up at 5:30 a.m. and go for running followed by exercise and some sports," says Nitin.
"This habit has stayed with me and I developed a strong liking for running. I run regularly to stay healthy and whenever possible, participate in half-marathon races."
In business, his immediate plans are to establish warehouses in Dhanbad and Deoghar.
Wish to share your story?
Trending Now: