How a Class 11 dropout built a Rs 1224 crore business conglomerate starting as a door-to-door salesman
05-July-2022
Vol 13&nbsp|&nbspIssue 27
Starting as a door-to-door salesman at age 17 selling Zero-B water purifiers for a daily wage of Rs 50, Bengaluru-based Arun Samuel, 55, a Class 11 dropout has built a Rs 1224 crore turnover business conglomerate with a workforce of 8500 employees.

Arun is the Chairman and MD of the Wings Group Of Companies, which offers end-to-end marketing, branding and promotional solutions for top brands in the country.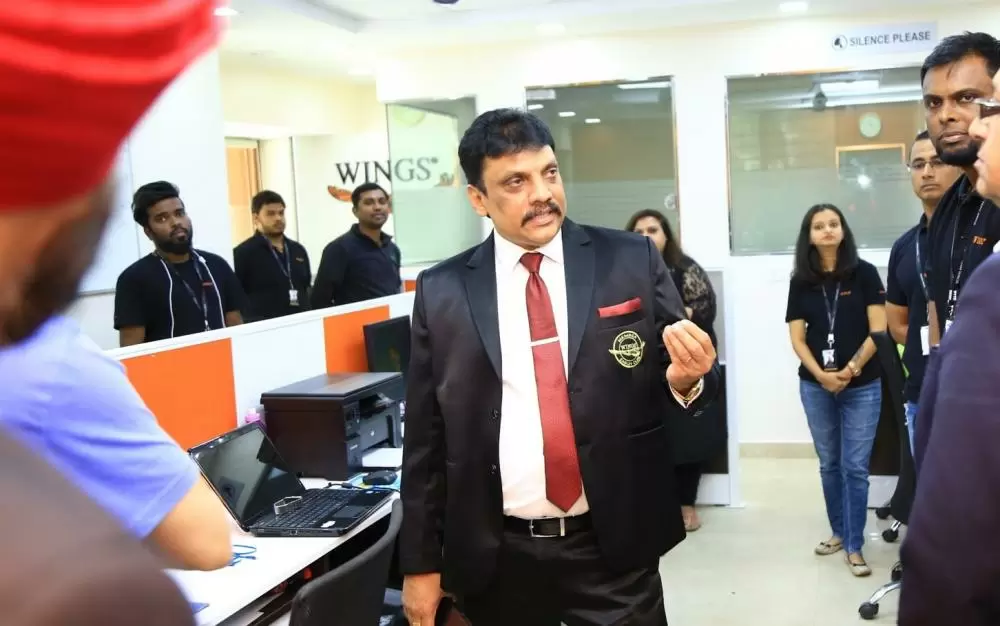 Arun Samuel started Wings Brand Activations Pvt. Ltd with just three people besides himself in 1994 (Photos: Special Arrangement)
"We have 344 clients across India and work for 67% of the IT companies in India. You name the top three consumer durable brands, top three automobile companies or any other vertical, we are there with our services," says Arun.
Registered under the name Wings Brand Activations Pvt. Ltd, his business took flight 28 years ago with just three people besides himself in Bengaluru. Today, the company has offices in each state of India and in eight other countries.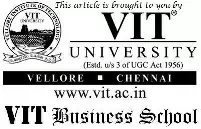 Operating under several verticals, their core business is brand activation which includes conducting various promotional events like road shows and family melas.
The company provides sales personnel, telecallers, and also offers services in manpower recruitment, training of employees, and payroll management. They are also into digital media marketing, infrastructure, facility management and consulting.
Through their I-Connect vertical they help international companies set up their businesses, operations and investments in India.
Arun's journey from a humble door-to-door salesman to a business tycoon rubbing shoulders with the who's who of the Indian corporate world is strewn with experiences of different kinds, many of which would have made others in his place to give up and seek a job that would give them security.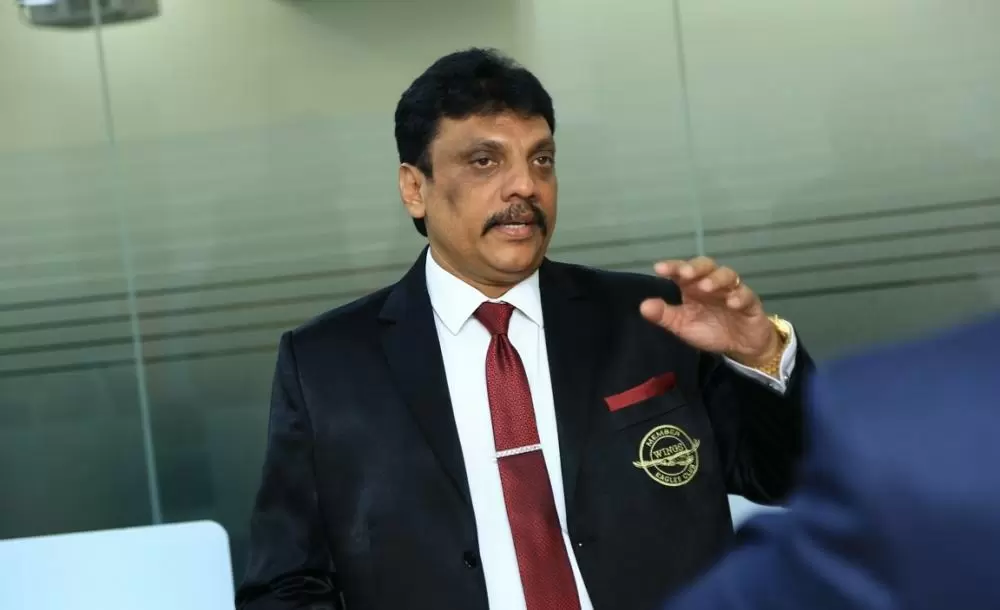 Arun could not complete his PUC from Christ University as he was not allowed to write the exam
But Arun faced all the challenges with determination and surmounted all the hurdles to reach the summit of success. He shares his life story for the first time with the media through
The Weekend Leader
.
Arun hails from a middle class family in Bengaluru, where his father worked as an engineer with the Hindustan Aeronautics Limited and his mother worked as a dietitian in a hospital.
He completed his Class 10 from St. John's High School in Bengaluru in 1982 and joined Christ University for his PUC (Pre-University Course) - which is the equivalent of Class 11 and 12 in other states.
College life brought him new-found freedom. His friends came from affluent business families and were very mischievous, and the entire group was thrown out of the college without being allowed to sit for the exams.
However, there was a twist in the tale when his friends were allowed to appear for the exam because of their influential dads, and he was left in the lurch.
"Being educated professionals with respectable degrees, my parents were really disappointed that I was not allowed to take the exams. I kept thinking what a mess I've made of my life," says Arun, who went on to do a short-term radio officer (merchant navy) course.
Then, one day in 1984, he learned about a door-to-door marketing job in a distribution & sales promotion company in the city. He attended the interview and got the job.
"I had to go door-to-door and sell Zero-B water purifier, which was then priced at Rs 170. I received Rs 50 daily as my salary," says Arun, who began to get a taste of the realities of life at that young age when he should have been studying in a college.
"I experienced a lot of shame. I have knocked repeatedly on doors, without getting any response; dogs have come after me," he says. But nothing deterred him. The experiences only made his resolve stronger to succeed in life.
One day, Arun noticed Eureka Forbes sales guys selling their water purifiers, which cost around Rs 800.
"They were visiting houses in a particular area, so I came up with a trick to excel in my job," shares Arun. "I would visit the same houses that the Eureka Forbes guys visited after they left the house with my product, which cost much less."
People would immediately compare the prices and buy his product. "This way I was able to sell 6-8 Zero-B's daily. Although it was a challenging time in my life, it greatly boosted my confidence in my sales, interpersonal communication, and marketing skills."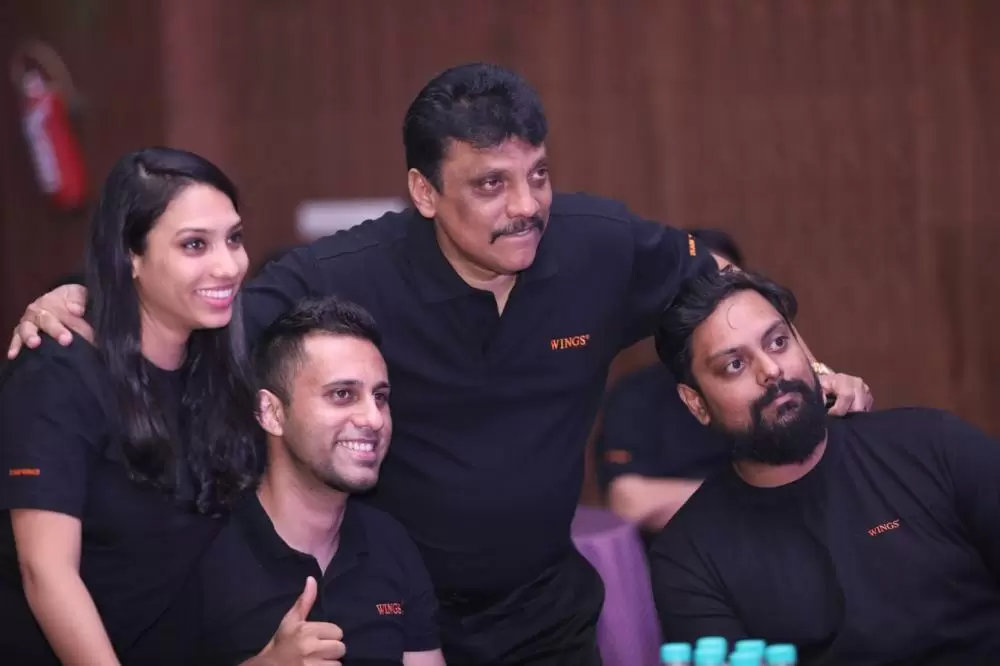 Arun faced many humiliations during his days as a door-to-door salesman
Arun went on to sell washing machine detergent and other products for the same company. Once, the company came up with a promotion and offered a music cassette of the melody queen Lata Mangeshkar along with each packet of detergent powder.
"I can well remember the afternoon when I started knocking on the door of a residence," Arun recounts an incident that he can't still forget. "After a very long period of silence, a man emerged from the door in an extremely irritable mood.
"After I informed him about the product and the offer, he became so annoyed that he hit the detergent packet on my head and yelled at me angrily, "Wash your brain with this.' That day, I felt completely broken and messed up.
"I sat on a bench and asked God, please give me a second chance. After some time, I felt better, gathered all my courage, and headed for the next house, where I met a very nice lady who offered me juice and bought my products. I got my confidence back."
Arun soon got promoted in the organisation and later teamed up with one of his colleagues and started AERO Promotions, a sales and promotions company, in 1985.
Their first client was TGL Quick Foods, which sold Indian instant delicacies. "We also managed to get Tata Tea and Tomco (Tata Oil Mills Company) on board. The product that we handled for Tomco was Revel washing machine detergent," says Arun.
Later, other well-known brands like Hindustan Unilever, Marico, and IFB Bosch also became their clients.
In 1993 Arun had a dream in which he says, "I saw that I was standing on the top of a cliff and heard a voice, 'Jump- you will not fall, but fly'. I saw a large eagle flying flawlessly. The following morning, I made the decision to launch my own business, naming it WINGS and choosing an eagle as the company's logo."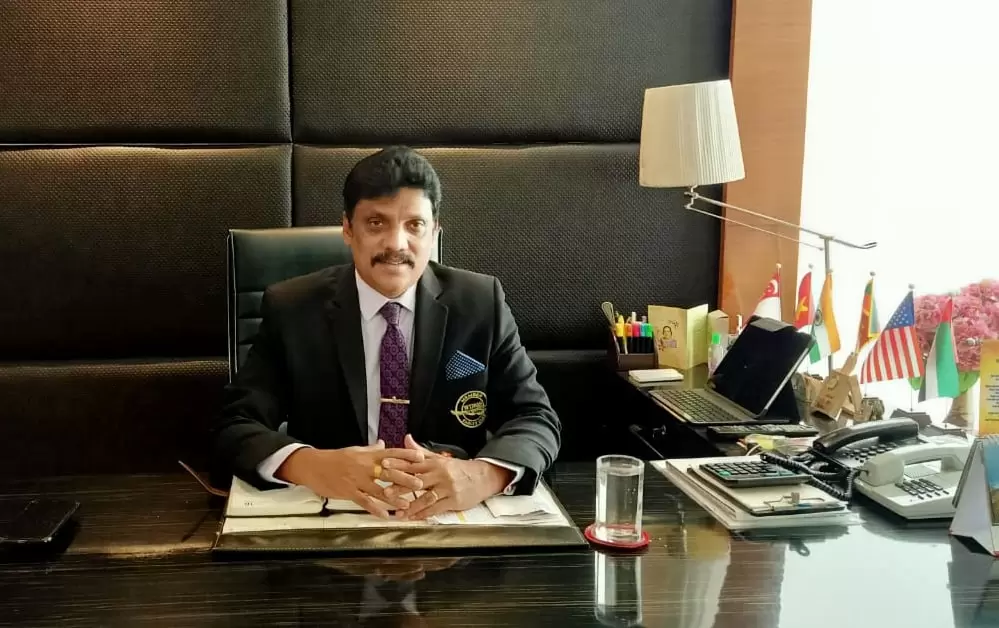 Arun started Wings Brand Activations with Rs 50,000
He split from his partner taking Rs 50,000 and started Wings in 1994. "I invested 25K as 10 months office rent advance, 15K for the interiors, and the remaining 10K for hiring people, three of them being former AERO Promotions employees from the marketing & promotion department."
Things were not easy for the new entrepreneur, but he had big dreams and hard work by his side. Arun chuckles, "I still remember my first client, it was Coorg coffee, followed by Kissan, Gillette, Aashirvad, Intel, Honeywell, Flipkart, Max, Coca-cola, Aditya Birla, and Airtel to name a few."
Since then, Arun has continued to work tirelessly in the marketing, advertising, and branding industries.
The business celebrated its silver jubilee in 2019. Post-COVID, Arun ventured out of the country. He started operations in Dubai, the US, Singapore, Bangladesh, Vietnam and UK.
The company's last five-year growth has been from Rs 50 crore to Rs 150 crore, from 150 crore to 584 crore, from 584 crore to 769 crore, from 769 crore to 824 crore, and from 824 crore to 1224 crore in the financial year 2021-22.
Arun married Susy Matthew, an architect, in 1988 at the age of 21. It was Susy who had given him the first loan of Rs 5,000 when he started AERO Promotions.
"People commented that I was marrying her for financial assistance. So I told Susy to look after the family and home, while I went out to work," says Arun. Susy has since held the fort at home and provided him all the moral support to excel in his business.
"She created the original Wings logo by hand and has done an outstanding job raising David and Michelle, our children. She is a director in our company and is involved in the special projects," says Arun.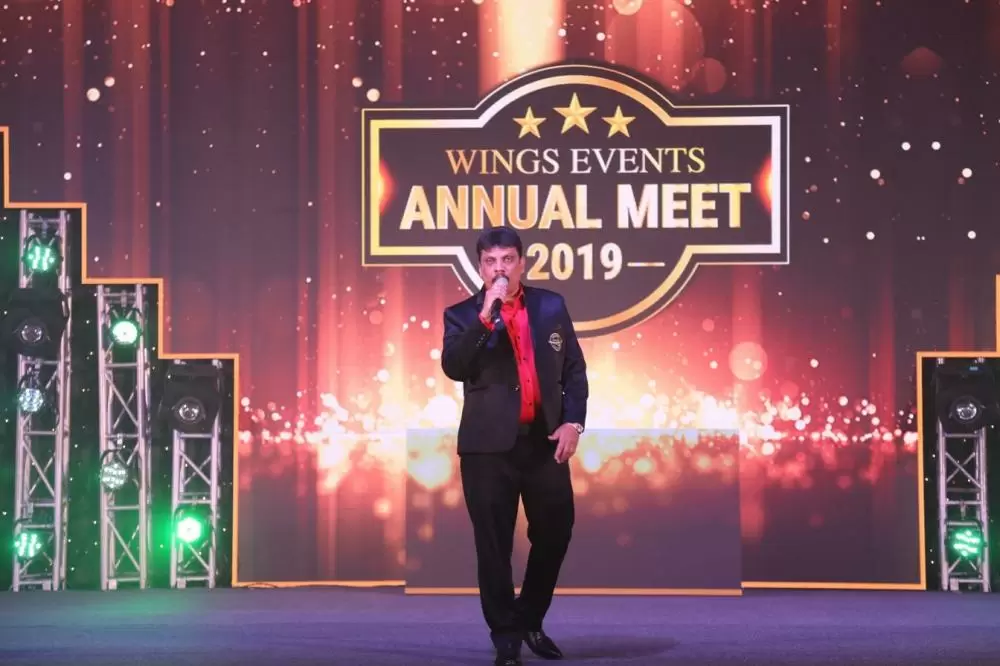 Arun is learning to fly the Beech Aircraft he has bought recently
David, the 31-year-old son of the couple, works at Wings. While Michelle, his 26-year-old daughter, works for Ernst & Young and will soon join him in the company.
Arun is a busy man, but since the business is now settled and the CEOs are running the company well, he now relaxes a bit.
"COVID has taught me to relax," he says. "Recently, I have bought a Premier 1A Beech Aircraft and I am learning to fly it. Long drives are one thing I enjoy a lot."
His advice to young and emerging entrepreneurs is - "If a college dropout can get this far, you can go even further."
Wish to share your story?
Trending Now: