Starting as a floor manager at McDonalds he has now built a Rs 1.5 crore turnover coffee chain in two years

Partho Burman
&nbsp | &nbsp
28-May-2022
Vol 13&nbsp|&nbspIssue 21
Although Rakesh Mishra grew up in a village in Bihar's Nawada district, he always wanted to be an entrepreneur from a young age.

So much so that he declined campus placement at Institute of Hotel Management (IHM), Bhopal, where he graduated from in 2010 and took up a job as a floor manager at McDonald's in Kandivali, Mumbai.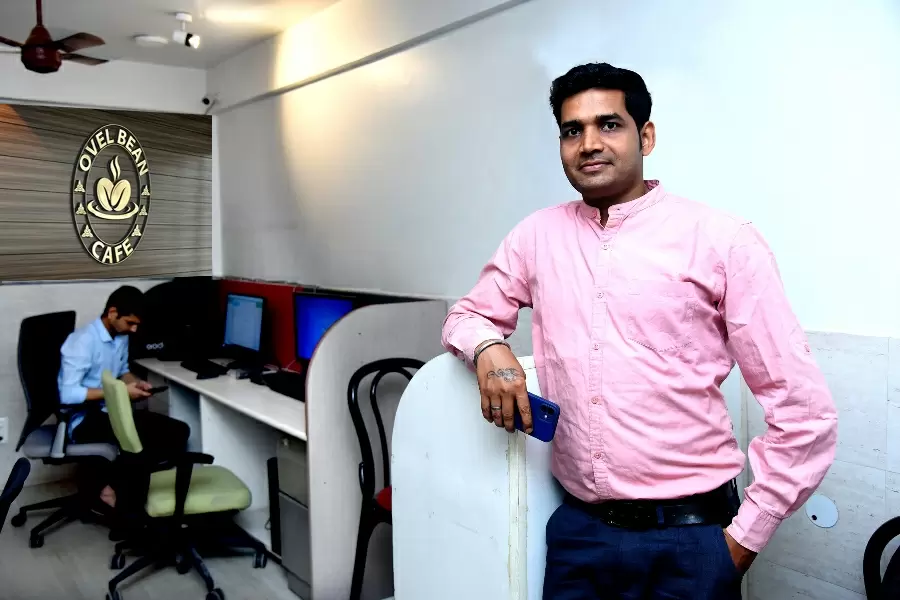 Rakesh Mishra started Oval Bean Café along with Sachin Kumar Chauhan in Delhi in 2020 (Photos: Special Arrangement)

"My monthly salary was Rs 7,000. I used to stay in a slum on Khar Road in Bandra, where I shared a dorm with a dozen other folks," recounts Rakesh, 35, founder, Oval Bean Café chain of outlets in Delhi.
The dorm did not even have a bed, and he used to spread a blanket on the floor and sleep on it. Every morning at 10 a.m. he took the local train from Bandra to Kandivali and returned at 1 a.m. to his jhuggi (slum).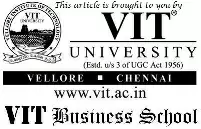 It was a difficult start to his working career considering the low pay and the high cost of living in Mumbai, but Rakesh knew what he wanted in life.
He was on a mission to learn how businesses operated so that he could launch one of his own when he had gained enough experience.
"I always wanted to be a businessman since childhood," says Rakesh. "I didn't want to work for the government or a private corporation because I observed my father, who was a government employee, struggle to meet monthly costs.
"I worked for a number of organizations because I wanted to get experience before doing anything. I wanted to make a name for myself and make my family, village and state proud."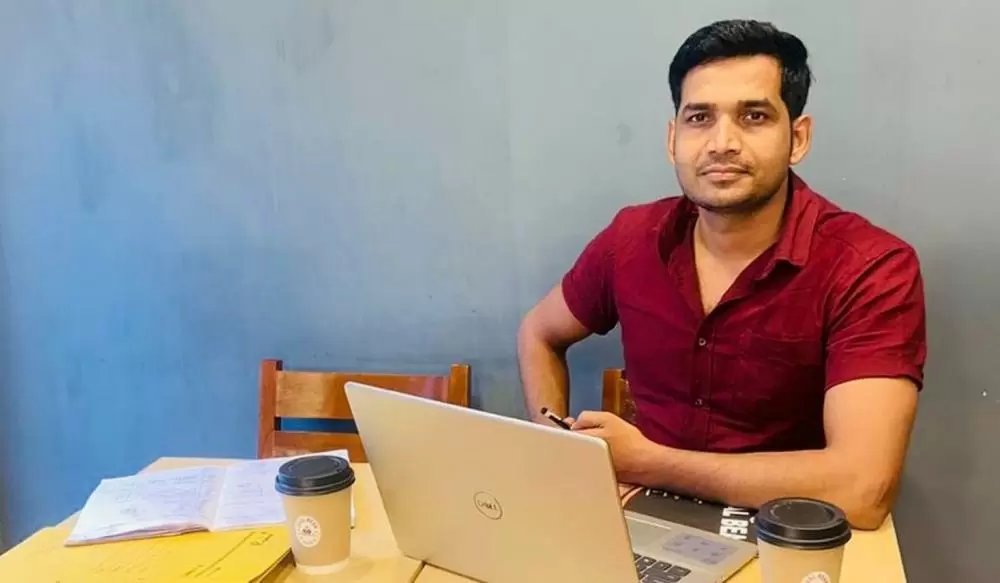 In his first job, Rakesh received a monthly salary of Rs 7000

Rakesh started the first Oval Bean Café in 2020 with an investment of Rs 5 lakh and added three more outlets early this year. They achieved a turnover of Rs 1.5 crore during FY 2021-22.
A decade-long struggle was behind his accomplishment. After graduating from IHM Bhopal in 2010, he worked at McDonald's in Mumbai for about nine months and then returned to his village when he came down with severe jaundice.
The living condition at the place where he was staying in Mumbai was not good and he decided not to go back there after his illness.
Four months later, he joined Comesum Multicuisine Restaurant, an IRCTC (Indian Railways Catering and Tourism Corporation) outlet, in Pune. In 2013, he resigned his job and joined Café Coffee Day (CCD).
"I changed jobs because I wanted to gain more experience and I also wished to work in an established MNC chain like CCD," says Rakesh.
"At Coffee Day, my career took off dramatically. I started as an assistant manager, then became café manager and then got promoted as area manager. I was in-charge of nine stores in Delhi."
He worked at CCD from August 2013 to October 2016 and then joined Wheelys Café as an operations manager. He quit Wheelys in December 2018 and joined Ola Food, which operates a chain of cloud kitchens.
In March 2020 he quit Ola Food and was all set to join Pind Balluchi, a multi-outlet restaurant chain, when the pandemic struck and brought life to a halt around the country.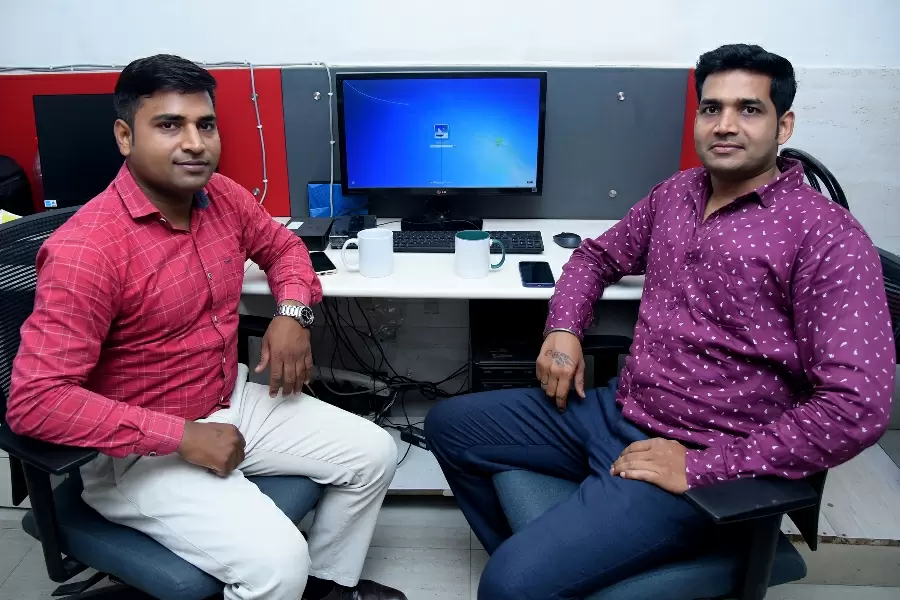 Rakesh roped in Sachin Kumar Chauhan (left), a former colleague at Cafe Coffee Day to start Oval Bean Cafe
"I received an opportunity to work for Pind Balluchi as an area manager with a very attractive package, but my luck ran out," says Rakesh.
"On March 22, the Indian government announced lockdown. I was scheduled to join on March 26 and it didn't happen."
He remained in his village as the pandemic unfolded and restaurants all around the country suffered huge losses due to prolonged closure.
Many outlets were closing down permanently and for many employees in the hotel industry the future was uncertain.
"Unemployment rose dramatically throughout the Covid period. I had no idea how long I would be out of work," says Rakesh, who seriously began considering starting up on his own.
He felt it was the right time to plunge into business, even if it meant taking a risk, for he believed in the adage 'no risk, no reward.'
His family was not too supportive because of the risks involved in a business as opposed to a stable income that a job would offer.
"I was determined to take chances, because I felt it was now or never. I also had faith in myself and I was prepared to give my best," says Rakesh.
As they say, fortune favours the brave.
While he was contemplating to start a business, he came to know that Wheelys Café located in Rainbow Hospital, Malviya Nagar (Delhi), had shut down.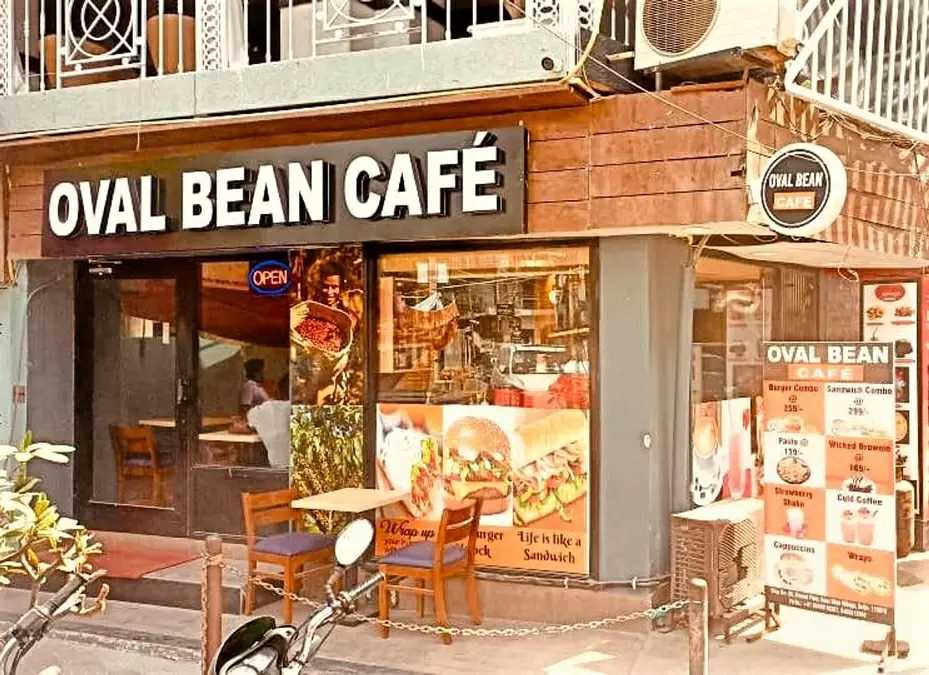 Front view of one of the Oval Bean Cafe outlets in Delhi
Rakesh decided to grab the opportunity and roped in Sachin Kumar Chauhan, a former colleague at CCD, to take over the 200 sq ft outlet. The duo clinched the deal with an investment of Rs 5 lakh and launched Oval Bean Hospitality Pvt Ltd.
"We raised enough money in a year to open three more cafes in good locations around Delhi in 2022," says Sachin, recounting their growth in the last couple of years.
All three outlets were established in the first quarter of this year. The first one, a 100 sq ft café, was opened at Fortis Hospital in Okhla in January, followed by a 300 sq ft outlet at Rajiv Chowk Metro Station in February, and a 400 sq ft outlet at Hauz Khas Village in March.
"We provide multigrain bread sandwiches, paneer, chicken and other fillings in wraps, besides coffee. We have a menu that people can afford," says Sachin.
The price of a cup of coffee varies between Rs 100 and Rs 125. Cappuccino, Café Mocha, Café Latte, Café Macchiato, Cafe Americano, Cold Coffee, Coffee Shakes and Nutella Cappuccino are some of the flavours available.
"The coffee beans come from Chikmagalur and Bengaluru in Karnataka. On a daily basis, we collect more than Rs 80,000 from our four locations. Rajiv Chowk alone generates Rs 22,000 in daily sales," shares Rakesh.
With the support of 15 employees, all four of their locations have been profitable since the first month.
Rakesh, the youngest among four siblings, born into a middle class family in Sambey, a village in Bihar, has proved that with hard work and proper training anyone can be successful in life.
"I attended a government school till Class six. After that I enrolled in high school, which was 3 km from my home. I walked 6 km up and down every day to attend school," says Rakesh.
Rakesh is a self-taught singer who auditioned for the Indian Idol Show in 2010, but owing to a lack of classical training he was unable to advance to the next level. Sachin, on the other hand, enjoys going on trips.
Wish to share your story?
Trending Now: