Flying high on jute rugs he built his father's humble business into a Rs 8 crore turnover brand
19-May-2022
Vol 13&nbsp|&nbspIssue 20
As a child, Ankit Vijaivargia had seen his father struggling as a small businessman, making jute rugs with the help of a tailor and later managing the business himself for a modest income.

Today, Ankit has taken the business to new heights. He did his BBA from Jagan Institute of Management Studies, Jaipur.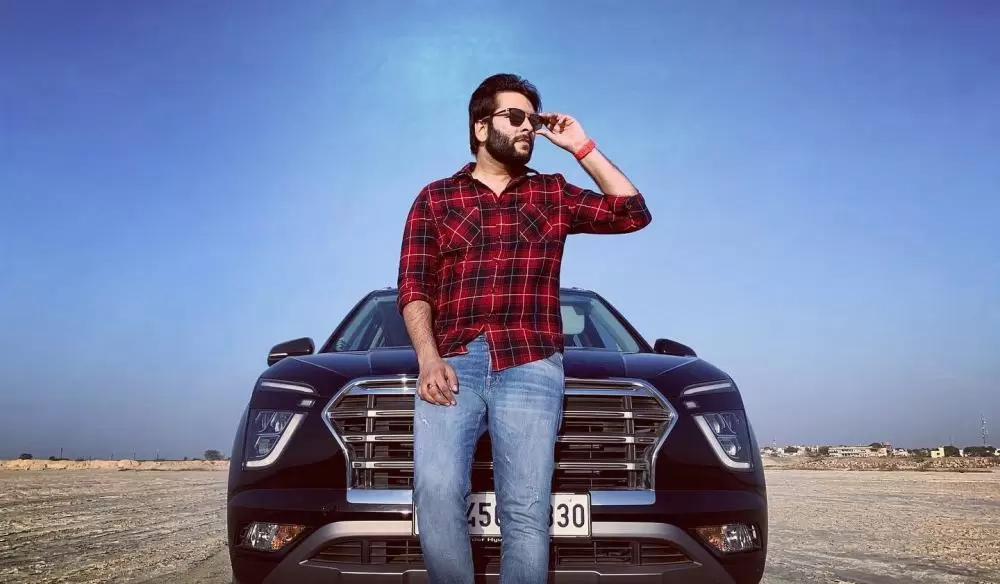 Ankit Vijaivargia plunged into his father's small business in 2011 and went on to create his own brand Art Avenue (Photos: Special Arrangement)

Later, he went to National Institute of Fashion Technology (NIFT), Kolkata, to pursue his Masters in Fashion Management where he learnt fashion merchandising and marketing, international business and retail management.
He then joined his father's business in Jaipur, introduced more products, created a brand and took it to overseas market. A decade later, his company Art Image employs 40 people and closed the last fiscal year with a turnover of Rs 8 crore.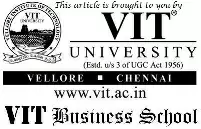 Art Image sells home décor products such as rugs, cushions, cushion covers, wall hangings and wooden kitchen utensils.
Ankit created the brand from scratch starting with one tailor in 2011. He finished his fashion course from NIFT in 2009 and then worked in a couple of companies for a few months before embarking on his own venture.
"I pursued designing because I have been fascinated by art and culture," says Ankit, as he talks about his early life and his journey as an entrepreneur.
"I worked with Bombay Rayon Fashions Ltd, Bengaluru, as a fashion merchandiser for about two months in 2009 and then worked in Reliance Retail Ltd, Delhi, for about a month in 2010 as a store assistant. I didn't like the job at all since I had to stand all day and serve the customers.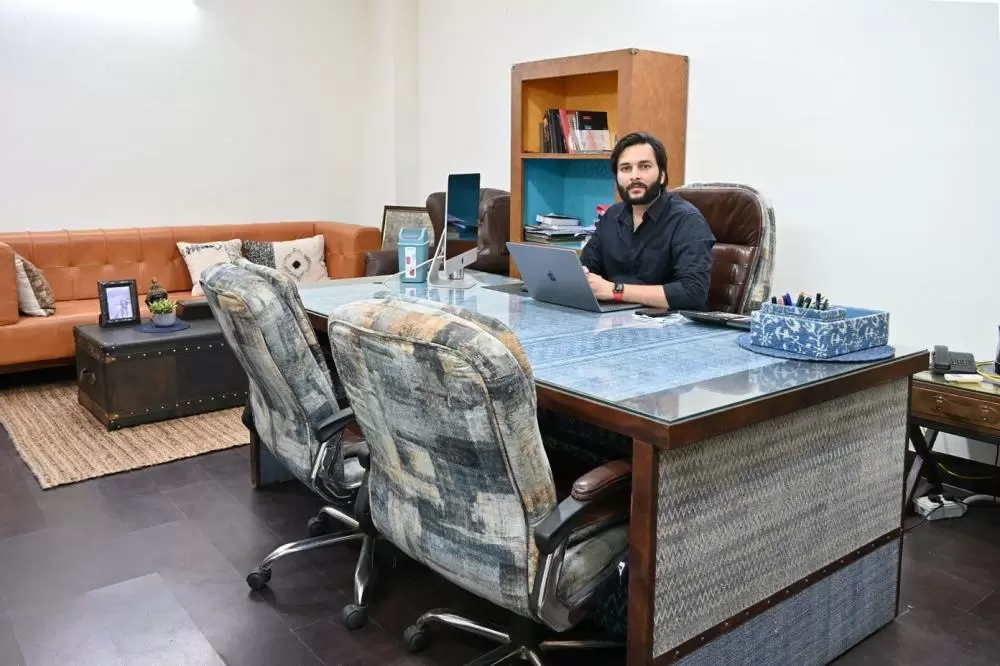 Ankit invested Rs 50,000 into the business and introduced more products and hired more employees
"Moreover, after working in two companies I realized that working for someone else is not my thing and I wanted to do something that I own and work the way I want."
His father ran the jute rugs business in a small way. He sourced the materials and also manufactured the products. Then he sold the products to export agents. For a few years he had a small unit, but later he started working from home.
"We lived in a suburban area of Jaipur in a one-room kitchen rented house," says Ankit, 35.
They lived in the house until 1993 before buying their own house. But six years later they sold the house, as his father's business was not doing well, and moved back to a rented 1 BHK house in Durgapura.
"My father would make sales of around Rs 5 lakh a year, but his profit was less and most of the money went back into manufacturing expenses."
Ankit started in a small way, with one tailor in 2011. "Since I have studied fashion and am passionate about it, I began making bags out of unsold jute rugs from my father's business. I then pitched my products to international markets," he says.
There was good response and the business took off. "I invested Rs 50,000 in the business. We received orders from foreign brands. They would buy my products in bulk and rebrand it to sell them as their products," says Ankit.
"Our products are handmade made and environmentally friendly. We don't use any chemicals and even the dyes we use are natural. The foreign market has huge value for such products."
Initially, he operated with one tailor from a 200 sq ft unit, which also served as a warehouse.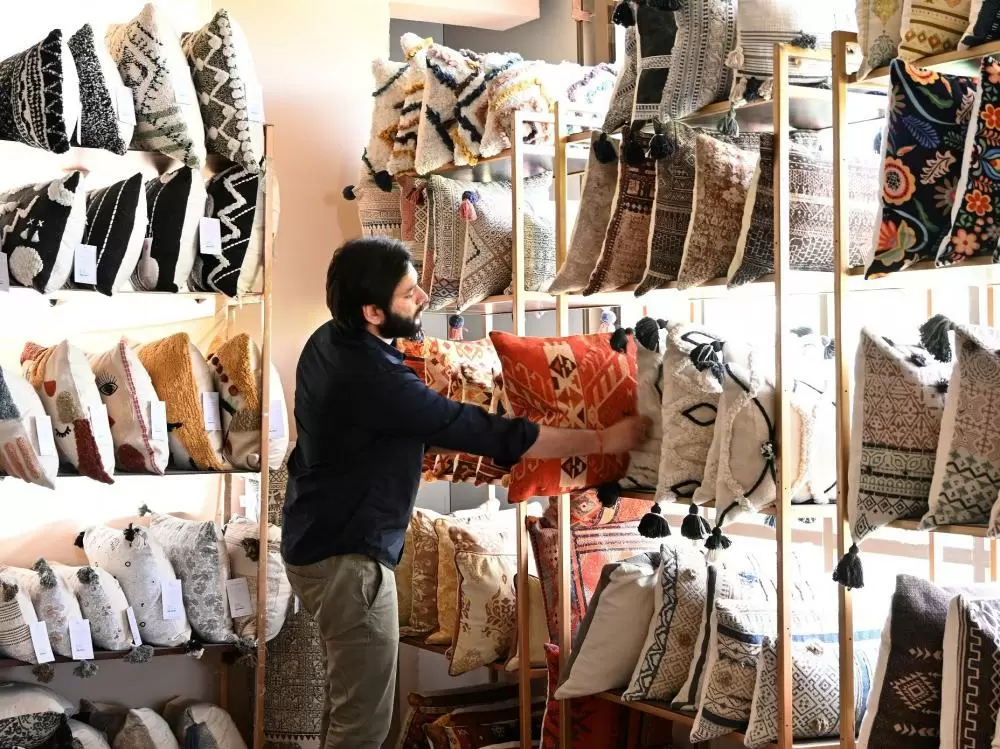 Ankit in the midst of Art Avenue rugs, cushions and rugs
As business grew, he moved to a 1,000 sq ft warehouse after a year, then 6,000 sq ft space two years later, then to a 10,000 sq ft space a few years later and to a 20,000 sq ft warehouse located in Sitapura in 2020.
"Our turnover increased from Rs 5 lakh to Rs 40 lakh in the first year (2012), then to Rs 80 lakh in 2014 and to Rs 1.5 crore in 2015. In the last fiscal year we closed at Rs 8 crore," says Ankit.
Ankit sources raw materials such as Jute, bamboo, sisal, wool, cotton, leather, recycled yarns, and denim fabric from different Indian cities, including Panipat, Kolkata and Agra.
Apart from selling the products in wholesale to foreign brands, Ankit has also started selling products in India through his own e-commerce website Art Avenue since 2017.
"We sell our products under the brand name of Art Avenue on our e-commerce platform. Earlier I was just a manufacturer for foreign brands," says Ankit. About 90% of their wholesale business comes from foreign market and only 10% from the Indian market. But in retail, 90% sales happen in India.
They promote their business on social media and through Google ads, fares and exhibitions.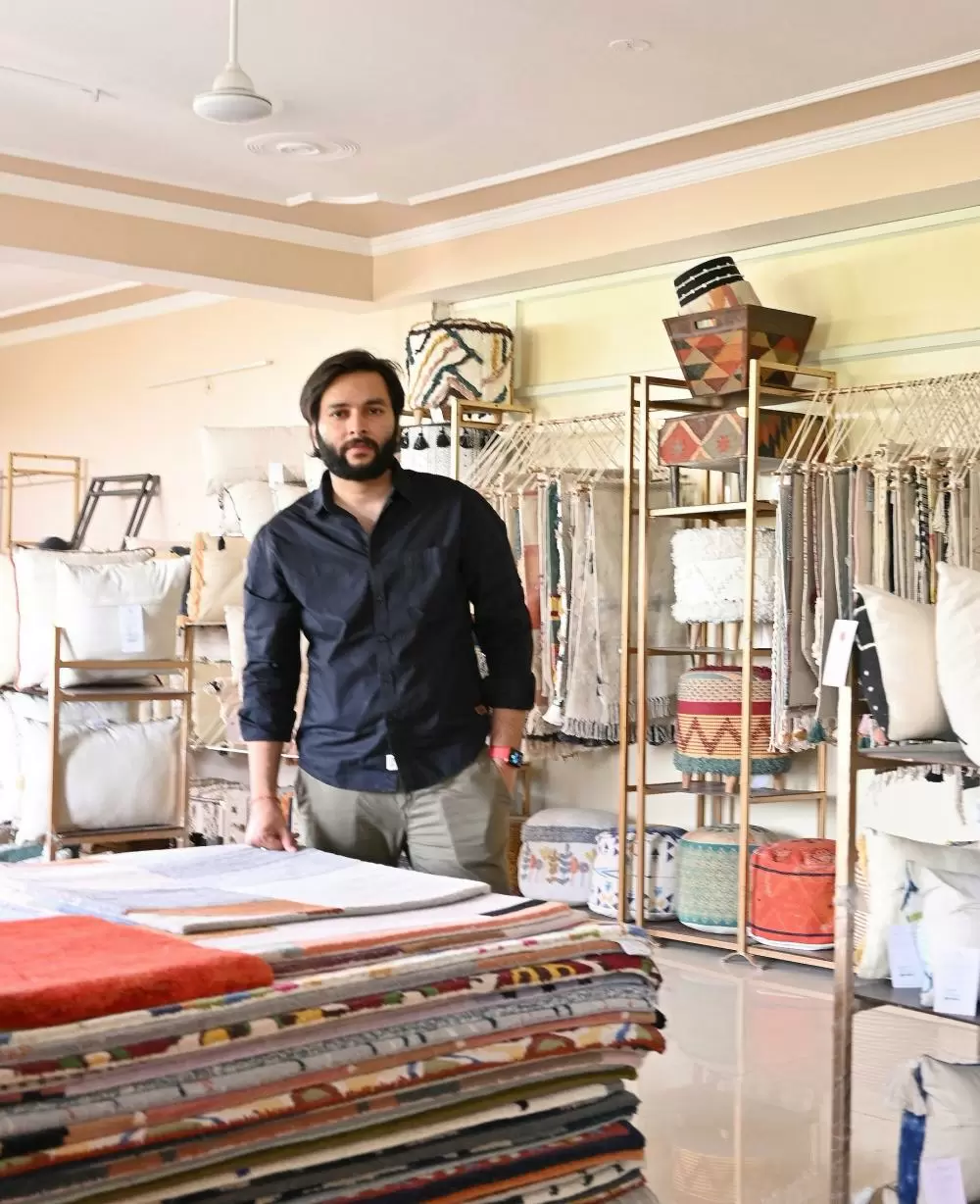 Ankit wants to introduce a range of household products under their brand Art Avenue
Ankit had opened a 2000 sq ft store for Art Avenue products in 2018 near Jaipur railway station, but it was shut down during the Covid lockdown.
He now wants to become a brand that would offer all household products from decor to furniture to kitchenware to everything.
"People should think of Art Avenue for anything they buy for their house," says Ankit, sharing his future plans.
Ankit lives a comfortable life today. He lives in a 2500 sq ft apartment that he purchased in 2019 in Bapu Nagar area and he has changed many cars since the last seven years.
"Earlier we used one car for 10 years and it was Hyundai Santro. Now for the last seven years, we bought about 8-9 cars like Creta, Duster, Polo, and currently I am driving Endeavour," he says.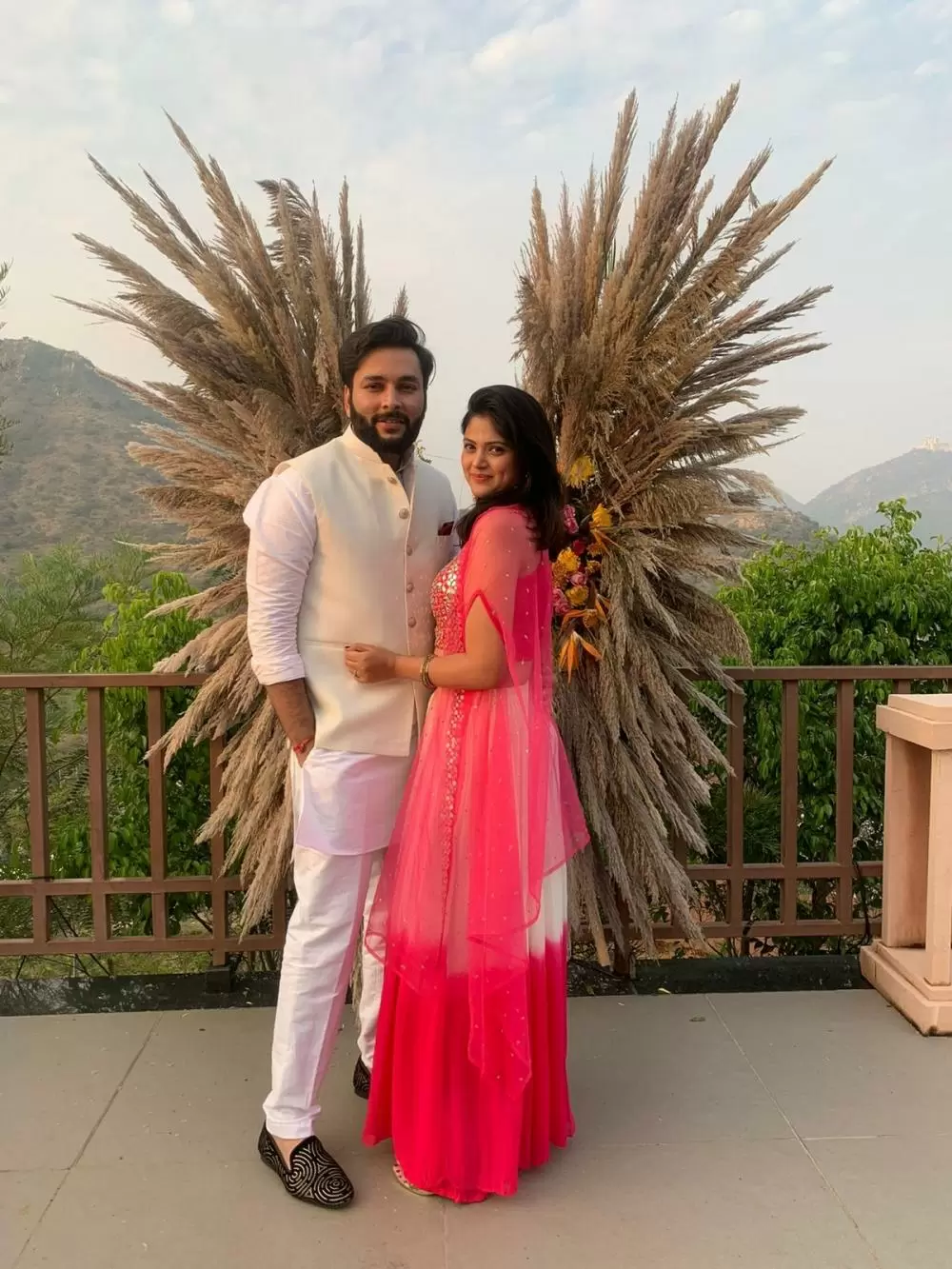 Ankit with his wife Payal, who is an interior designer
Ankit loves to travel a lot. "I like to explore local markets, food and culture. I also like to do adventurous stuff," he says.
"I have been to Japan, Hong Kong, Abu Dhabi, Brazil, Germany and 15 different countries. In India I have been to Manali, Chandigarh, Bengaluru, Hyderabad, Goa, Mumbai and many other places."
Two years ago Ankit got married to Payal Samal, an interior designer he had fallen in love with about seven years ago in Delhi.

Trending Now: