How a 24-yr-old took charge of family business and increased its turnover to Rs 236 crore
Sofia Danish Khan
&nbsp | &nbsp New Delhi
18-May-2022
Vol 13&nbsp|&nbspIssue 20
Rohit Tekriwal was just 24 years old when he joined his father's Delhi-based company that was into marketing and distribution of various FMCG products, but went on to lift the turnover of the company from Rs 20 crore in 2009 to Rs 236 crore in 2022.

Rohit joined the family business directly after completing his MBA from Amity University in 2008.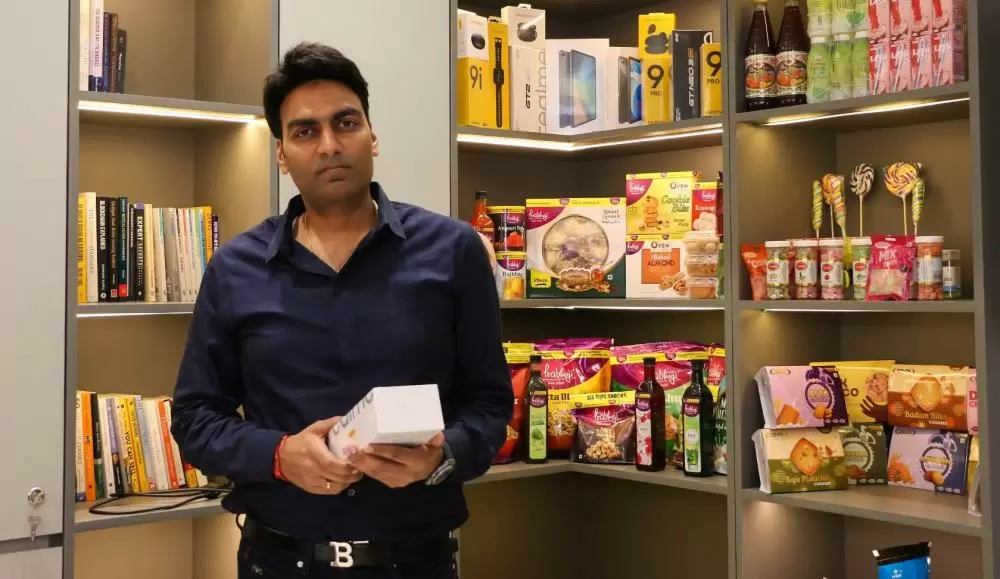 Rohit Tekriwal joined Shree Rani Sati Trade Corp in 2009 as a 24 year old and took the business to new heights (Photo: Special Arrangement)

"It was an integrated MBA course from 2004-2008," he says. "I studied three years in India and went to England for four months to finish the course, as they had a tie-up with Leeds Metropolitan University."
Shree Rani Sati Trade Corp (SRS) was started as a partnership in 2004 and registered as a private limited company in 2012. Rohit joined the company in 2009.
Rohit is a third generation entrepreneur and to his credit he has leveraged well the experience that his family has in marketing and distributorship. It was his grandfather Matadin Tekriwal who laid the foundation for SRS in Patna, Bihar, in 1985.
"He was the founder of Sri Rani Sati Sales, a marketing company. Their first client was Novino Battery. My father still remembers how he cycled around to market the product," recounts Rohit, recalling the family's humble roots.
"Later they acquired the distributorship and retail of tyres. The business grew and spread across Bihar, Jharkhand, Ghaziabad, Delhi and West Bengal. One of my father's brothers shifted to Kanpur, which helped the family get a foothold in Uttar Pradesh."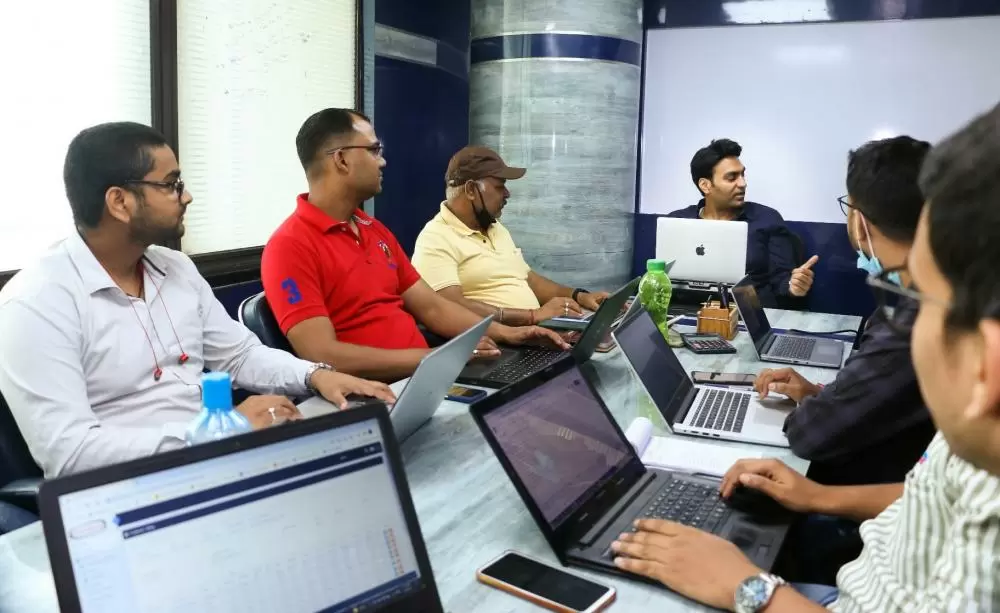 Rohit's grandfather laid the foundation for SRS in the 1980s in Patna with his own company
Rohit grew up in a household where it was common to discuss business and he had an early exposure to how businesses worked. "At home, we would often sit with my grandfather and help in accounting," he recalls.
"I would often visit my father at his office too. Later when I went to college, I learnt about the commercial aspects of running a business and those lessons helped when I joined the business."
His father Suresh Kumar Tekriwal moved to Delhi from Patna and set up his own business, Shree Rani Sati Trade Corp, in 2004 in Swasthya Vihar. Rohit, his father, grandfather, and his brother - who passed away later in a road accident - were partners in the firm.
They invested Rs 20 lakh to set up their operations in Delhi. Hamdard came on board as their first client.
When Rohit joined the business in 2009, the company's turnover was around Rs 20 crore. Hamdard, Haldirams and Cadbury were their major clients.
"The company was mainly dealing with FMCG products till then and I brought in Samsung as the first client from the electronics and smartphone industry. I decided to diversify and expand our portfolio," says Rohit.
"FMCG products have high profit margins, but they don't help in increasing the topline of the business. That is precisely why we introduced electronics in the business.
"Towards the end of the year, I brought Blackberry distributorship too which became a rage. In 2016, we bagged Apple as well." They also started supplying FMCG products to leading retail chains including Reliance's JioMart and Aditya Birla's More.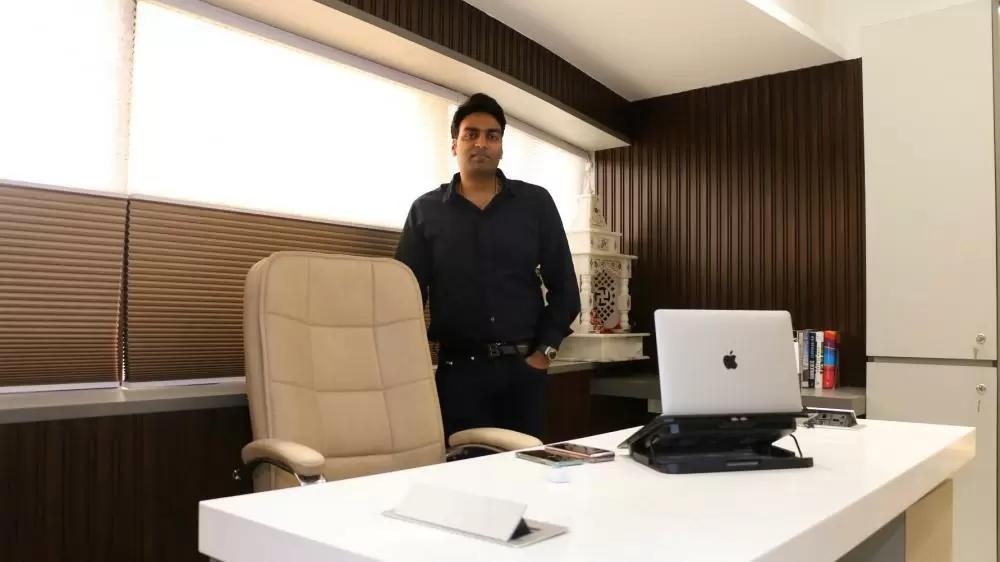 Rohit roped in clients from the electronics and smartphone industry to boost the company's topline
The company's footprint expanded into neighbouring territories. Today, they cover Delhi region, Punjab, Bihar and West Bengal and operate with around 60 employees.
"We expanded operations to Punjab, rented a warehouse there, and through this we were able to connect to the Himachal region as well, where we did not have a presence until then," says Rohit, on the strategies he adopted to boost the company's topline.
"In Delhi we increased our warehouse space and bought more land for a new warehouse in Ghaziabad. We have about 60,000 to 70,000 sq ft space in total in the seven warehouses located in Delhi, Ghaziabad, Kanpur and Punjab."
Rohit says that the company goes the extra mile in serving its clients. "We don't just take orders and deliver the goods. We work closely with the brands to reach newer avenues and expand the older ones," he says, explaining how he brings more value to the table for his clients.
"Since we are on the field, we can pinpoint the areas that need improvement and also offer solutions regarding logistics and distribution and provide insight to the kind of products that will do well in the market."
He also introduced digitization and automation in tracking sales. "I changed the system and processes, and changed the way the field reports are filed. Earlier everything was manual," he says.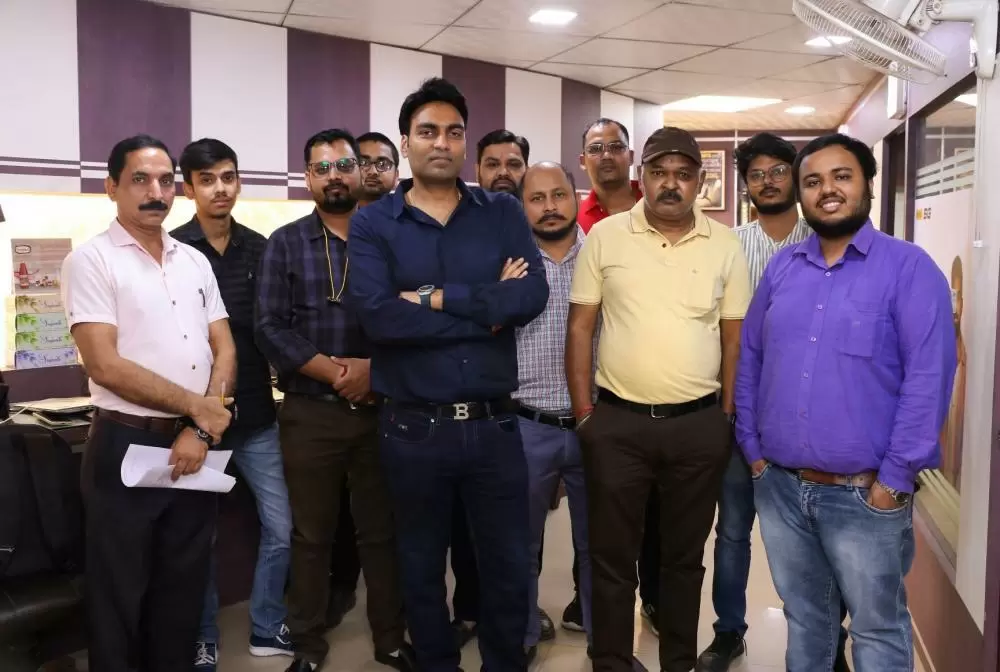 Rohit with some of his team members
Rohit created customized software so that reports could be filed digitally, which helped to track the sales of individual salespersons, the number of visits a salesperson made to a particular store, time spent and the kind of results it yielded.
"The software allows us to analyze this data and understand the problem areas," says Rohit, talking about the changes he brought into SRS and how he made a place and a name for himself in a family run group.
In 2018, the company's turnover touched Rs 100 crore. The major reason was that they had added more mobile phone brands to their distributorship. After Samsung, they bagged the distributorship of Xiaomi in 2017, followed by Realme.
"We also added clients like DS Group, which deals with salt, pepper, soda and spices," says the 37-year-old entrepreneur. "We also expanded our business with Hamdard and now look after the entire northern region."
During the Covid season, their business too was affected, but the post-Covid recovery made up for the sluggish phase.
"Covid was a mixed bag. While our FMCG sales increased as modern trades were functional with online deliveries, sales of mobiles went down, and it was the biggest impactor of our business," says Rohit.
"However once Covid was over, there was a sudden spike in sales of mobile phones with a 20% hike. In 2021-22 we did a business of Rs 236 crore."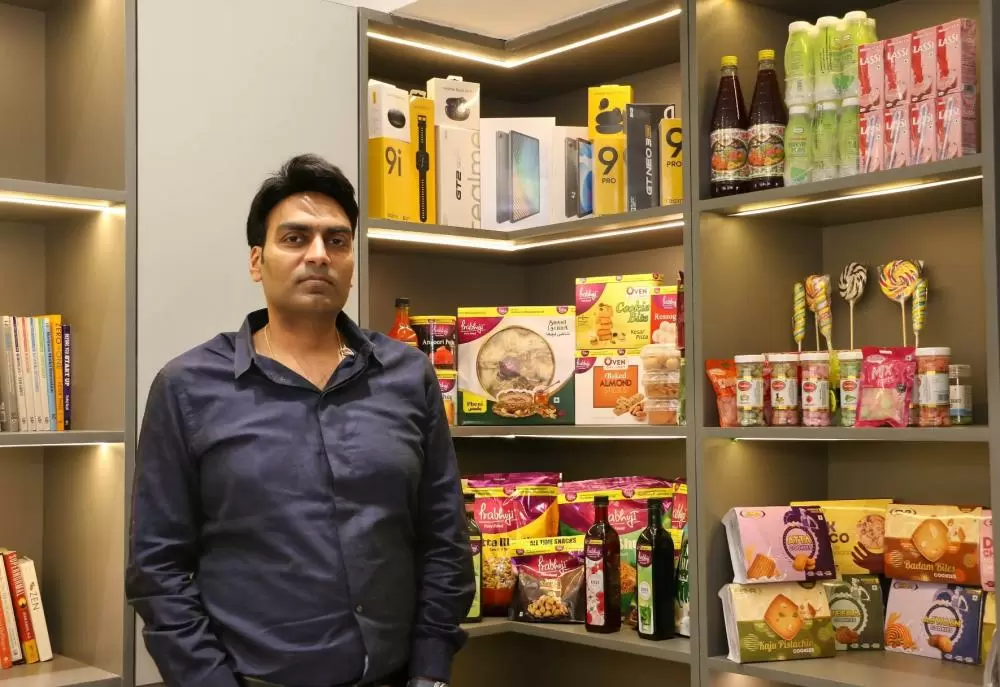 Rohit has plans to enter the confectionary market with his own brand
The company has now entered the private labeling space and created its own candy brand Candzey.
"We are planning to enter into the confectionary space as well by coming up with our namkeen, sweets and biscuits in the coming months," says Rohit, talking about their future plans.
Rohit likes to read books on business and spirituality and loves to travel to new places and really enjoys staying at luxury hotels.
In 2010, he got married to Abha Tekriwal, who is a homemaker currently. The couple has two sons, Sayansh, 3, and Divit, 10.
Wish to share your story?
Trending Now: