College dropout takes his net worth to Rs 100 crore at age 23 investing in stocks and launching fintech startup
12-May-2022
Vol 13&nbsp|&nbspIssue 19
Sankarsh Chanda, a 23-year-old from Hyderabad, started investing in the stock market from the age of 17, and today his net worth has skyrocketed to Rs 100 crore.

Sankarsh is founder of Savart, a fintech startup, which helps people to invest in stocks, mutual funds and bonds. His company's registered name is Svobodha Infinity Investment Advisors Private Limited.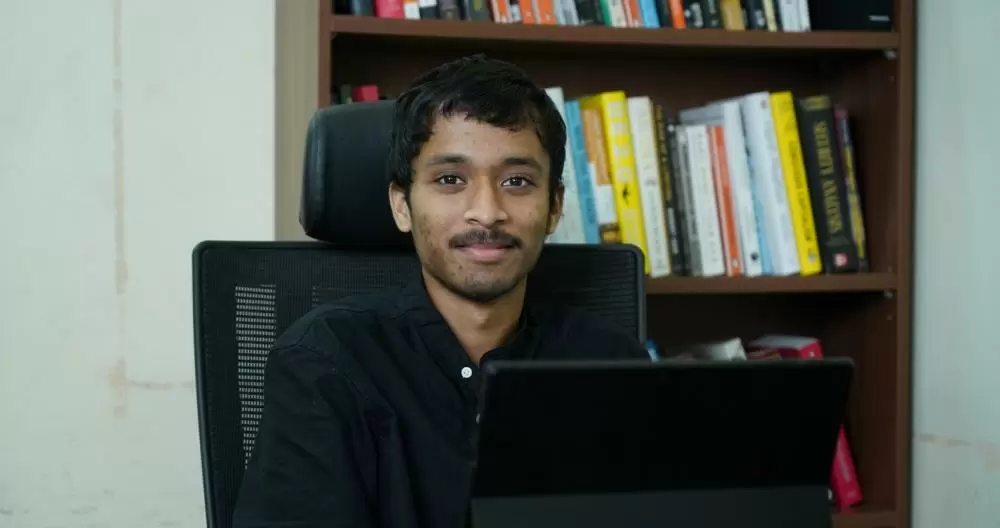 Sankarsh Chanda started Savart with an investment of Rs 8 lakh after dropping out of college (Photos: Special Arrangement)

This stock market prodigy has a 2,000 sq ft office at Gagan Mahal in Hyderabad where 35 people work for him. He started Savart in 2017 with an investment of Rs 8 lakh after dropping out of college.
Sankarsh was in his second year B.Tech Computer Science in Bennett University, Greater Noida, when he decided to quit studies and focus on stock trading full time.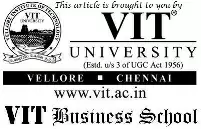 He had started to invest in stock market in 2016 after completing his Class 12 from Slate – The School in Hyderabad. He started with Rs 2,000 and pumped in more money over the next two years.
His investment began to grow fast and he took some of that money to start his company. "I invested around Rs 1.5 lakh over a period of two years. The market value of my shares had gone up to around Rs 13 lakh in two years," says Sankarsh.
He sold shares worth Rs 8 lakh to start his company in 2017. He kept the rest of the money in the market and continued to invest from his earnings through his startup.
"My net worth now is Rs 100 crore. It is not just my stock market investment, but is also based on my company's valuation," says Sankarsh, who developed interest in stock market after reading an article by American economist Benjamin Graham, known as the 'father of value investing,' at age 14.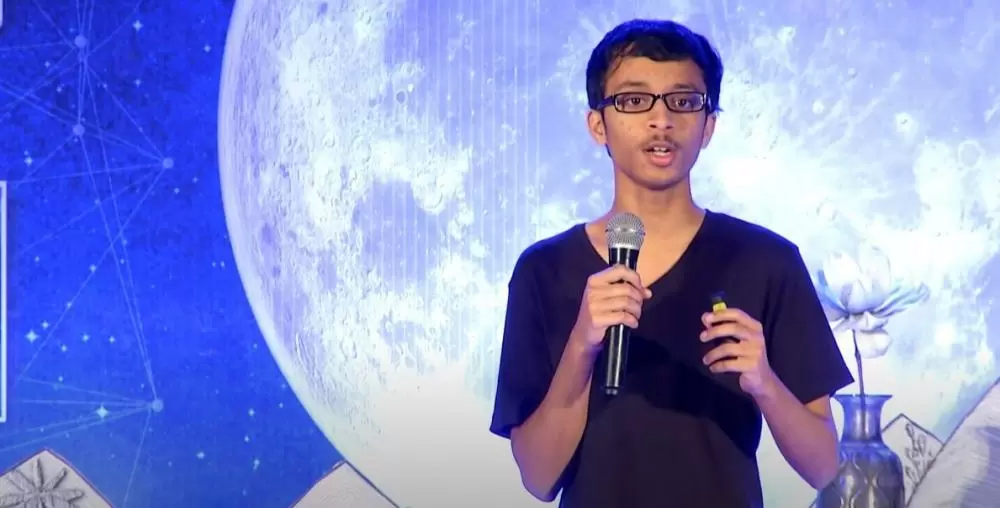 Sankarsh has been a voracious reader since his early teenage years
Since then he has been a voracious reader and it led him on a journey to learn about human behavior towards money.
"The more I read about money and investment the more I got fascinated and hence my experiment started with investment," he says.
"I used to borrow books from libraries and other people, because if I started buying them I would have needed two to three rooms just to keep the books."
Initially, he planned to go abroad for his higher studies, but then he changed his mind and joined B.Tech Computer Science at Bennett University, where he began to do his research on human attitude to money.
"I embarked on a survey spending more than six months talking to lower-middle-class people, rich people, and entrepreneurs to know what they prioritize in life," says Sankarsh.
"The university is located on the outskirts of Greater Noida, so I got in touch with many villagers. I spoke to around 2000 people. Through my mentors in the university, I connected with successful business people and entrepreneurs to understand their behavior towards money."
The findings from the survey came as a surprise to the youngster, who has a very conservative mindset when it comes to spending money. "Almost all of them said money was very important for them," recounts Sankarsh.
He was expecting something else.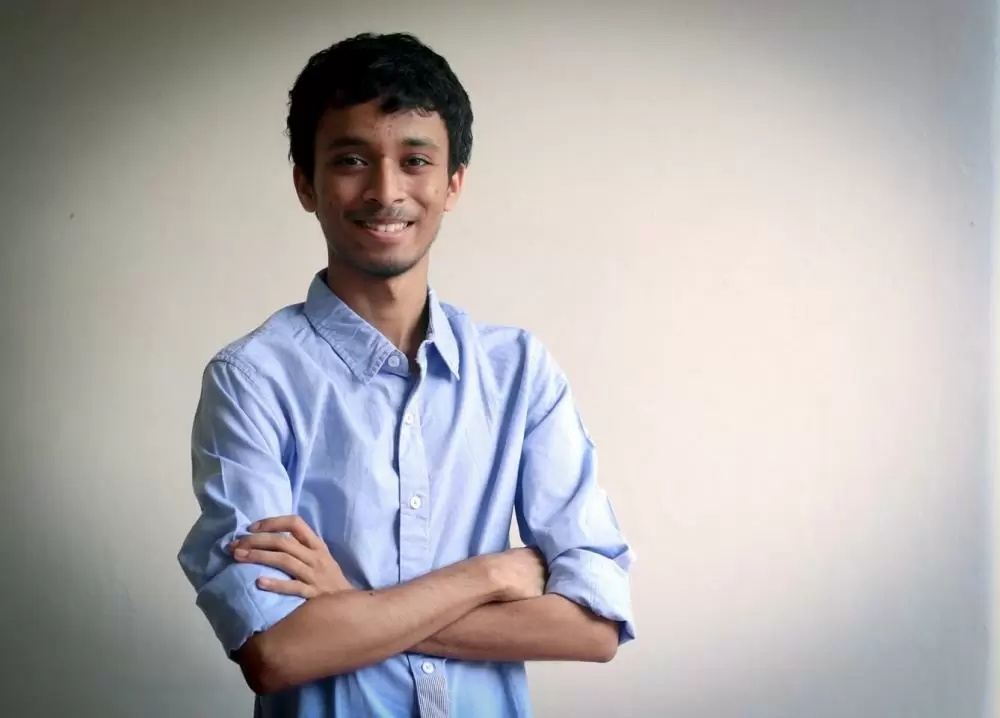 Sankarsh believes that people need to know how much they need to spend so that they can invest the remaining money
"I thought people would say it is their passion and happiness that were important to them. But when I delved deeper on the subject, I found that people think if they have money they can trade it for anything that makes them happier and healthier.
"It is not the case in reality," he says, sounding more philosophical and showing a maturity beyond his age.
"People who have money are unable to spend quality time with friends and family and pursue what they are passionate about. They want million dollars, but fail to understand what they want to do with this money."
He appears to suggest that many do not know the difference between their needs and wants and end up spending on non-essential things.
"If people are clear how much money they need to pay the bills they can save some money to invest regularly. Hence the invested money will keep growing and they don't have to work extra for that," he says.
"Then they can pursue what they are passionate about; they can have enough time to spend with loved ones.
"On the other hand, if you are not clear where you want to spend, you end up spending money on things which are necessarily not important, and you have to keep working to earn money."
At Bennett University he found his mentor, Ajay Batra, Director, Center of Innovation and Entrepreneurship & Bennett Hatchery. "He helped in my research and also helped me to start Savart," says Sankarsh.
To invest through his company, you need to download a smartphone app called Savart on Google play and create an account. The subscription cost is Rs 4999, excluding taxes.
The app provides different investment options for various budgets. "It is so simple that you can start investing with even small amounts," says Sankarsh.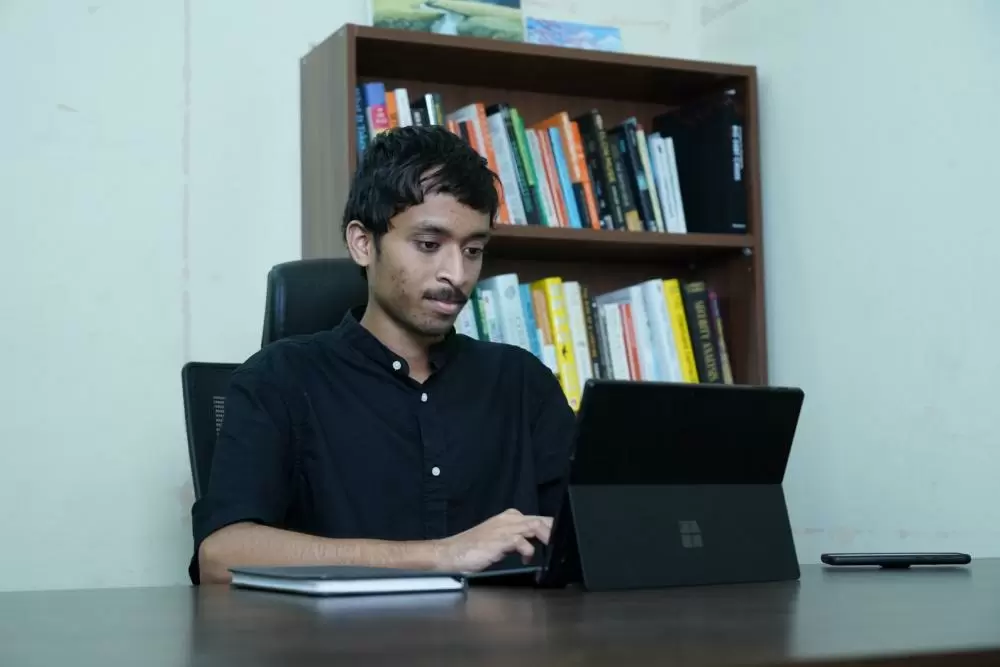 Sankarsh has published a book titled Financial Nirvana
"The annual subscription plan was just for Rs 99 when we started. Then it became 299 and since January it became Rs 4999."
The company's revenue comes from their subscriptions and from about 1% to 2.5% of the profit that customers make on their investments. So far, customers have made investments close to Rs 9 crore through Savart.
The company achieved a turnover of Rs 12 lakh in the first year, Rs 14 lakh in the second year, Rs 32 lakh in the third year and Rs 40 lakh during FY 2020-21.
In 2016 Sankarsh published a book titled
Financial Nirvana
, where he talks about the difference between trading and investment, and offers tips on diversifying the investment and understanding the market.
He recommends three books to those who want to learn about money and investment - T
he Intelligent Investor, Security Analysis,
and
The First Three Minutes of the Universe.
Sankarsh is interested in space science and has launched Stardour, an aerospace technology startup that is going to be involved in space mobility tech and deep space exploration.
"I aim to help as many people as possible to invest better so that they can do what they are passionate about while their money is growing," says Sankarsh.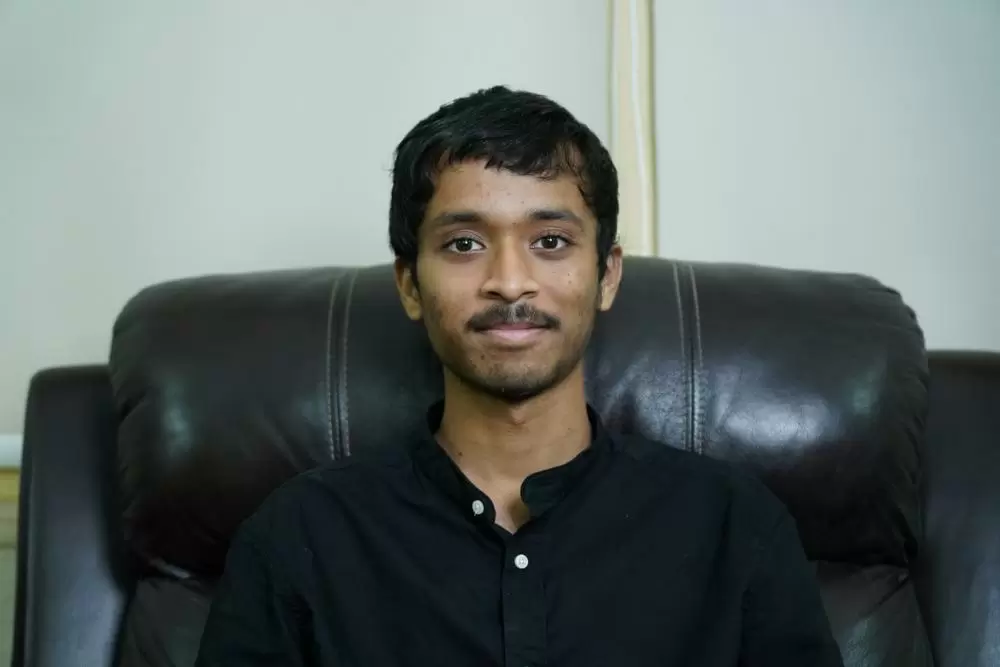 Sankarsh has hardly converted his stocks into cash and is content leading a simple life
Sankarsh stays with his parents in a 2BHK apartment based in Himayat Nagar, Hyderabad. His father, Chandrasekhar Chanda, used to run a small IT company, but now he looks after finance in Savart.
His elder sister Taruni Chanda is a Charted Accountant in the United States and his mother Sangeeta Chanda who was into content writing, is also helping in the business.
For the wealth he has created at such a young age, Sankarsh loves to live a simple life.
"I hardly convert my stocks into cash because I am less attracted to materialistic life," says Sankarsh, who likes to be in a t-shirt and shorts most of the time. "I wear formals only when I need to attend a show or give a talk somewhere."

Trending Now: