From running a video cassette library to building a Rs 450 crore turnover business, the rise of an entrepreneur

05-May-2022
Vol 13&nbsp|&nbspIssue 18
Anil Jain's entrepreneurial journey began at age 16, when he took up printing orders on behalf of a printing press and worked on a commission basis. Later, he set up a video cassette lending library during his undergraduate years.

"I saw my father always working," recalls Anil, founder of Gangwal Healthcare, Gangwal Chemicals and SA Pharmachem group of companies, which registered a combined turnover of Rs 450 crore in the last financial year.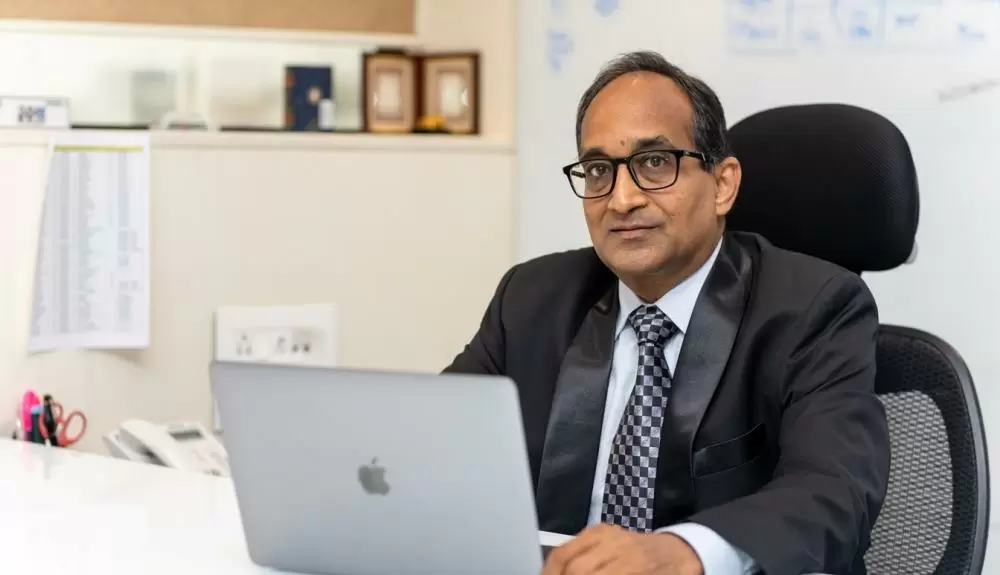 Anil Jain, founder of Gangwal Healthcare, Gangwal Chemicals and SA Pharmachem group of companies started with Rs 2 lakh in 1987 (Photos: Special Arrangement)

The Mumbai-based group is into manufacture and trading of pharmaceuticals, nutraceuticals, cosmeceuticals and personal care products.
Anil got interested in business to live life on his own terms, unlike his father Kailash Chandra Jain, who worked in the pharmaceutical sector under several companies for many years.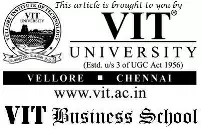 His father had done his B.Pharma from BITS Pilani, and Masters in Pharmacy from Banaras Hindu University. His mother Premlatha was a housewife.
"We never got to see our father much during our growing up days. He left home early for work and came back late in the evening.
"He couldn't spend any time with us. It made me think maybe you can't give time to the family if you had a job.
"I felt being in business will let you have your own time. Of course, now I know how time-consuming it is when you run your own business," he says with a chuckle.
"But I must add that he was one of the most principled persons I have ever seen."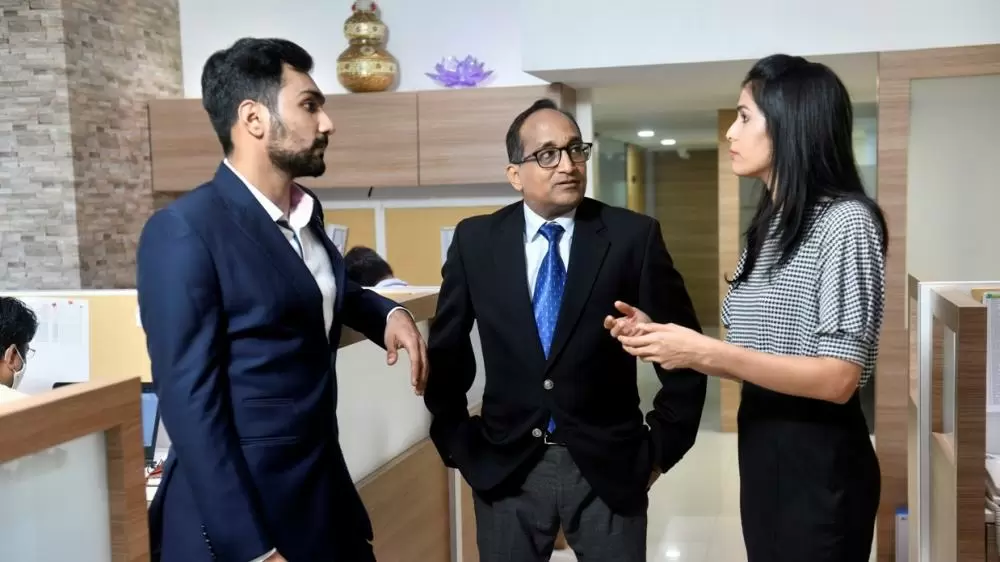 Anil in discussion with his staff. Around 400 people work in his three companies
Anil hails from a family of Potdars in Bundi, Rajasthan, who were employed by the kings as the head of security. "Almost eight generations of my family were employed by kings," says Anil, now 59.
"As a young boy, I had different notions about different things. By the age of 10 or 11, subconsciously I had a plan in mind that I will get into business."
His father shifted to Mumbai from Kota (in Rajasthan) after his marriage and purchased a property in Santa Cruz. He got cheated in the deal and was forced to live in a chawl in Malad, where Anil spent the first six years of his life.
Anil studied at St. Anne's High School, Malad, and did his B.com from Narsee Monjee College in Mumbai. While doing his first year of B.Com, he enrolled for CA articleship.
Anil had just completed his Class 10 in distinction in 1978 when he joined with Manoj Modi, a senior friend of his, to start a business in partnership.
They both took up printing orders for college souvenirs, pamphlets, bill books, visiting cards, and letterheads on behalf of a printing press and worked on a commission basis. The duo continued the business for more than a year.
In early 1981, Anil's uncle started a video cassette library in Kota along with two of his friends. Since Mumbai is the hub of Bollywood, Anil helped his uncle in getting the cassettes.
This gave him the idea to start Manoranjan Video Library in Malad, a first of its kind in the locality. Anil took Rs 17,000 from his father to set up the video library.
Anil was in the first year of his B.Com course and had also enrolled for the CA article training when he started this library. In the initial months, Anil made a profit of Rs 3,000 a month.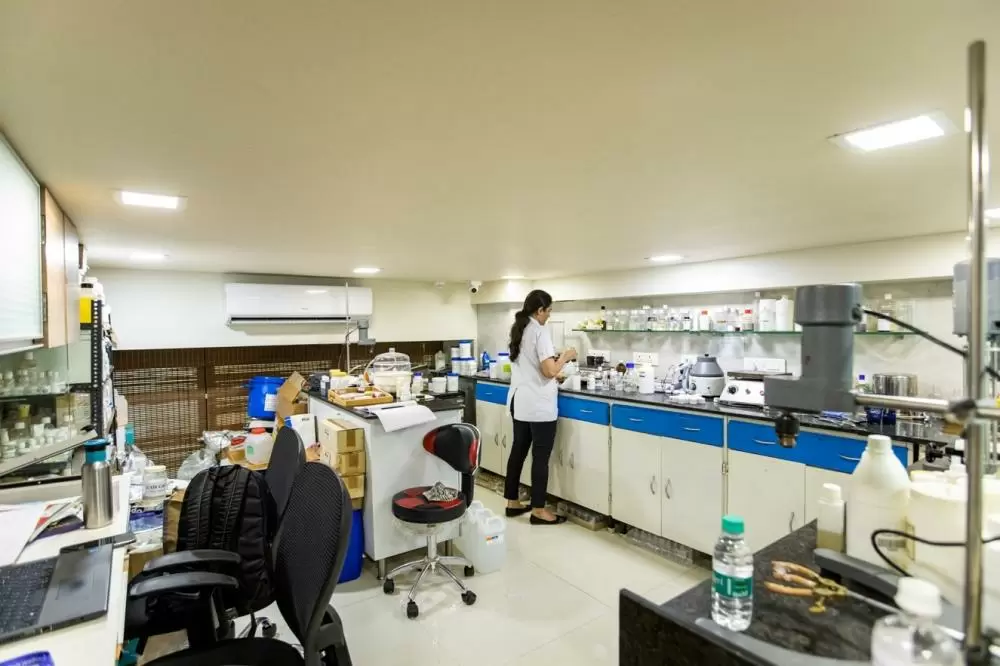 Gangwal Chemicals got into trading of high-end excipients in 2002

But after cable TV emerged, video libraries became less popular. Anil wound up the business and completed his B.Com in 1984.
During his younger years, he was also an active member of Leo Club of Malad East. He organised funfairs for around seven years in a row and inter-college quiz competitions for Mumbai colleges.
"These things made us independent and taught us the nuances of business. All these experiments have led to me becoming what I am today," says Anil.
Anil became a chartered accountant in 1986. Around that time, his neighbour Jalan, who was almost 10 years elder to him, offered him a 30% partnership in his business SAN International, which was into trading corn derivatives such as starch, dextrose, and sorbitol.
"This company taught me the basics to grow and succeed in my present business," informs Jain.
Anil would walk 10 to 12 km meeting seven to eight customers a day for five days a week. He built a very good relationship with the customers and worked on a commission basis.
While working for SAN International, Anil also formed Gangwal Chemicals Pvt Ltd in 1987 by taking over a company that was also in the business of corn derivatives. Anil was around 23 years when he started Gangwal Chemicals
Anil invested Rs 2 lakh in the business initially from the commission he had earned working for SAN International.
Since he had built a good reputation among the suppliers, he was able to procure the products on credit as well. Being a CA, Anil managed the finances pretty well.
In 1988, Anil got married to Anita. "For almost 10 to 15 years, my parents were not sure of where I was heading in my business. Since doing business was not in our DNA, it took time for them to accept it," says Anil.
In 1992, Gangwal Chemicals recorded a turnover of Rs. 1.5 crore.
Around the same time, Anil and two of his friends together formed another company called SA chemicals. While Anil managed the entire business, each of them invested around Rs. 2 lakh.
Initially, SA Chemicals operated from Anil's home with 14 employees and they were trading only corn derivatives. In 1995, they moved into nutraceuticals and specialty products.
Gangwal Chemicals got into trading of high-end excipients, and drug delivery systems that were never sold in India before in 2002.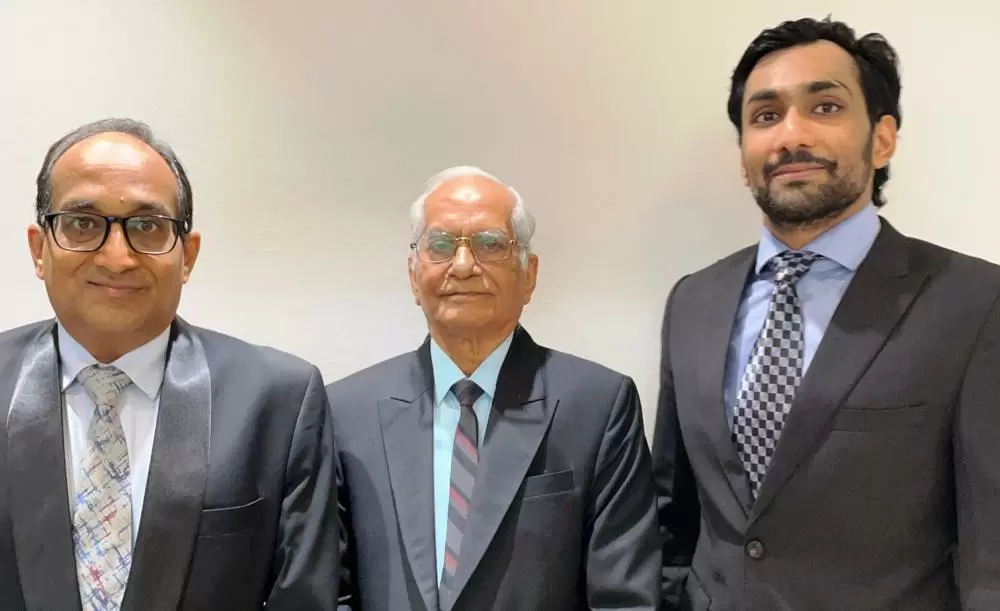 Three generations: Anil with his father Kailash Chandra Jain (centre) and son Pranay
Meanwhile, the name of SA Chemicals was changed to SA Pharmachem In 1998, and they shifted their office to Udyog Bhavan, Goregaon.
In 2004, Anil set up the first manufacturing facility of modified starch in Silvassa under SA Pharmachem. The starch was modified for tableting purposes in this unit.
In 2011-12, he purchased a second-hand factory in Tarapur in Palghar district, Maharashtra for Gangwal Chemicals.
As of date, Anil has four production units of Gangwal Chemicals in Tarapur and two units of SA Pharmachem in Silvassa and Vadodara respectively with a total workforce of 400.
Anil transferred the entire manufacturing business to a new company he set up, Gangwal Healthcare Pvt. Ltd., seven months ago.
Gangwal Chemicals today is just a distribution company without any asset base and a majority of shareholding is with Barentz, a Dutch company.
Anil's wife Anu is a homemaker. The couple has a son, Pranay, and a daughter, Prachi.
Wish to share your story?
Trending Now: