With a creative parenting app, this couple builds Rs 20 crore turnover business in two years
30-April-2022
Vol 13&nbsp|&nbspIssue 17
The Covid lockdown changed the way businesses are being run and employees are being managed - with Work From Home and hybrid work model - and not to speak of the countless businesses that have closed down.

Raghav Himatsingka was among those who had to shut down their business during the lockdown.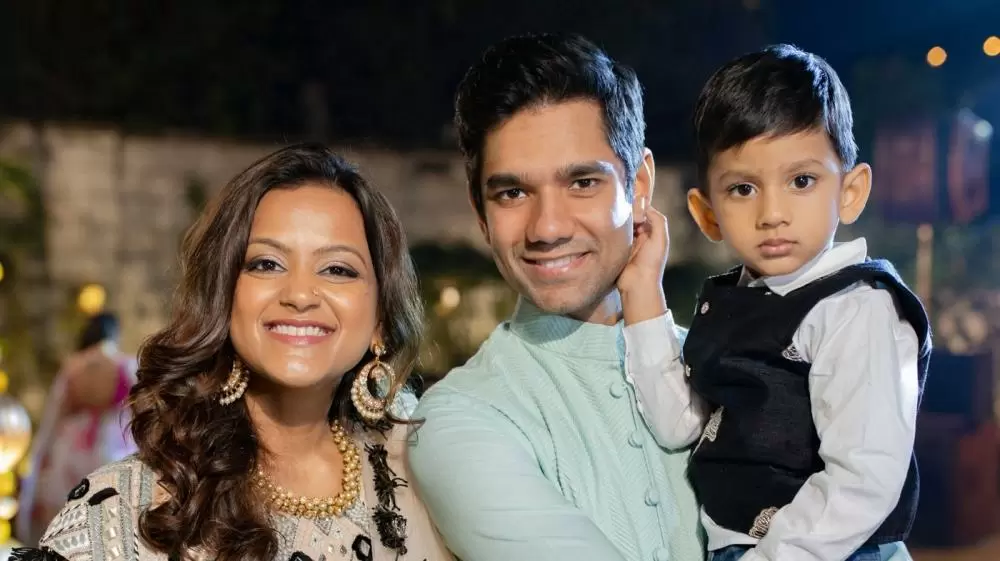 Raghav Himatsingka and his wife Shraddha launched Raising Superstars with a parenting app they had developed (Photos: Special Arrangement)

He owned a transport business in Mumbai, which he shut down, but the good news is that he bounced back within a couple of months and launched a new successful venture that was born out of his passion.
The doting father of a now 4-year-old son used the activities and exercises he and his wife had developed to train their child on various skill sets to launch Raising Superstars, an edtech company for new parents, in July 2020.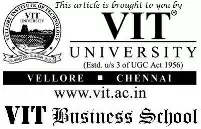 Raising Superstars helps in training babies in 0-2 years age group to improve their learning, reading, speaking, memory, and creative skills among other things.
The training is offered to parents through an app called Prodigy Baby, where the introductory program is priced at Rs 499 and five other programs cost between Rs 5000 and Rs 1 lakh. The duration of the programs is between one week and one year.
The app provides access to a plethora of videos and training content which helps the parents to train their children. In just two years, the company has achieved a turnover of Rs 20 crore (FY 2021-22).
The couple started the business from their home. "We did not hire any app or web developer. We built the app on our own and launched it," says Raghav. "I invested about Rs 20,000 to create the app and then spent some money on social media promotions."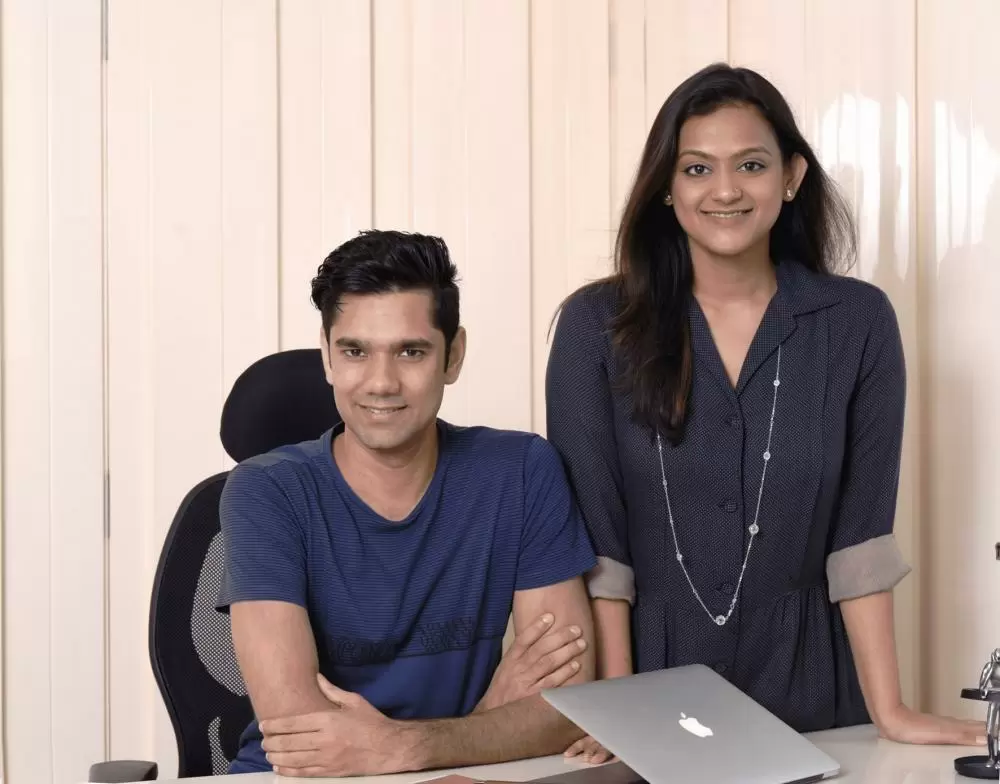 Raghav and Shraddha researched a lot before coming up with activities for their child which they later incorporated in the Prodigy Baby app

The company that was started from home with just two people is now having 30 employees and has an office in Mumbai's Santacruz.
"Children are exposed to learning things at an early age through our activities," says Raghav. "If babies are exposed to different things at an early age, they and their parents get to know their interests and accordingly they can plan to hone their skills at an early age."
Raghav believes this awareness can make a lot of difference to a child's future and these children need not have to work extra harder than others around them to be good at something, since they will be focusing on their core strengths.
"Parents have to spend only five minutes daily with their babies. It is no-screen time for babies – the parents learn the activities from the app and then teach the babies," says Raghav.
Since the time of its launch about two years ago, they have about 1 lakh paid customers from across India and other parts of the world. The app is available on Google play store.
"25% of our customers are from the top six cities of India and 75% are from other parts. We have customers from Andaman and Nicobar Islands, Lakshadweep, and Jammu and Kashmir. We also have customers from about 50 countries," he says.
"Our customers include doctors, engineers and other professionals."
"Parents are happy since they are observing the impact of the program. We don't claim that your child will be successful in life if you subscribe to the app. However, we give every possible exposure, from creativity to language learning to all other stuff to the children.
"It helps the parents find out the interest of the child so that they can hone those skills accordingly."
Raghav grew up in Kolkata and attended La Martiniere till Class 10 and then went to Delhi Public School, R. K. Puram, where he completed Class 12. His father was into transport business.
He graduated in industrial engineering from Georgia Institute of Technology in 2007. After engineering, Raghav went to Stanford University for a master's in management science and engineering and completed it in 2008.
"I was good in everything I did, but I was not the best," says Raghav, sharing his thoughts on how he started developing the prodigy framework.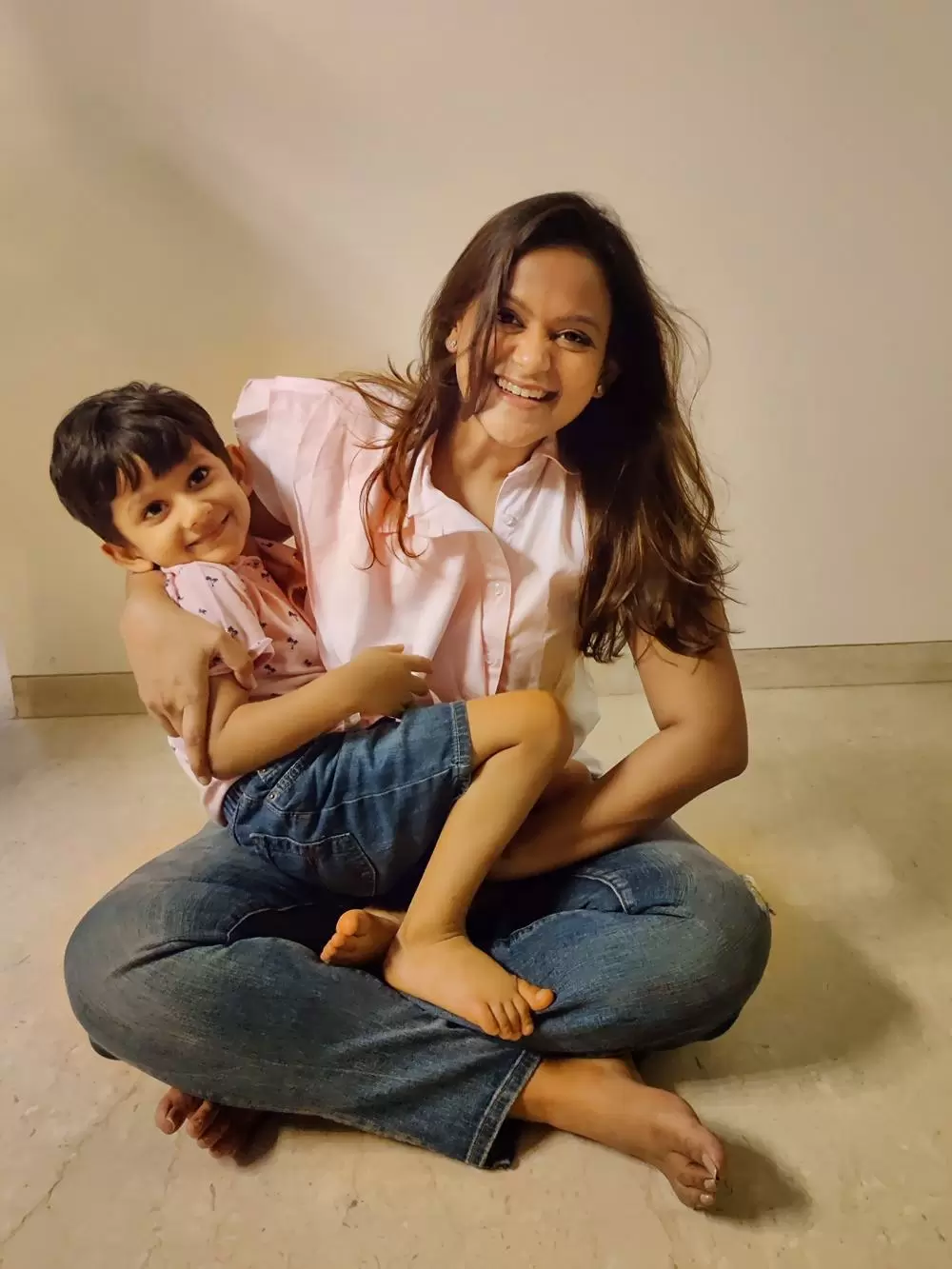 Shraddha is able to spend a lot of quality time with Prabal, thanks to their new business
"I wanted my child to develop an interest and become good at something he is interested in at an early stage so that he can become the best in whatever he chooses to do."
Raghav started doing research on the subject by reading books, watching videos and consulting experts in the field.
He realised that early childhood is the stage when you need to focus on finding the interest of a child and start developing it. "I came to know that the first five years are very crucial for a child's development. It is scientifically proven," says Raghav.
"You may notice that those who are best in sports today have always been best at it from their school and college days. Because knowingly and unknowingly they have been developing what they are best at since they were a child."
Raghav, 36, and his wife Shraddha, 33, began to develop activities for their child, Prabal, and the couple's family and friends were astonished at the improvements the child showed.
Shraddha has done her master's in marketing and advertising from Leeds University in the UK. She was running a ready-to-cook Thai curry startup, but she had quit the business after she became pregnant.
Some of the parents known to the couple wanted to learn the activities to teach their own children, but until the pandemic struck Raghav was too busy with his own business.
When his business collapsed, he thought of giving it a shot, not realizing the response he would receive in the market.
"I tested the prototype and promoted it on social media, especially Facebook. And the response was phenomenal. Parents liked the idea," says Raghav.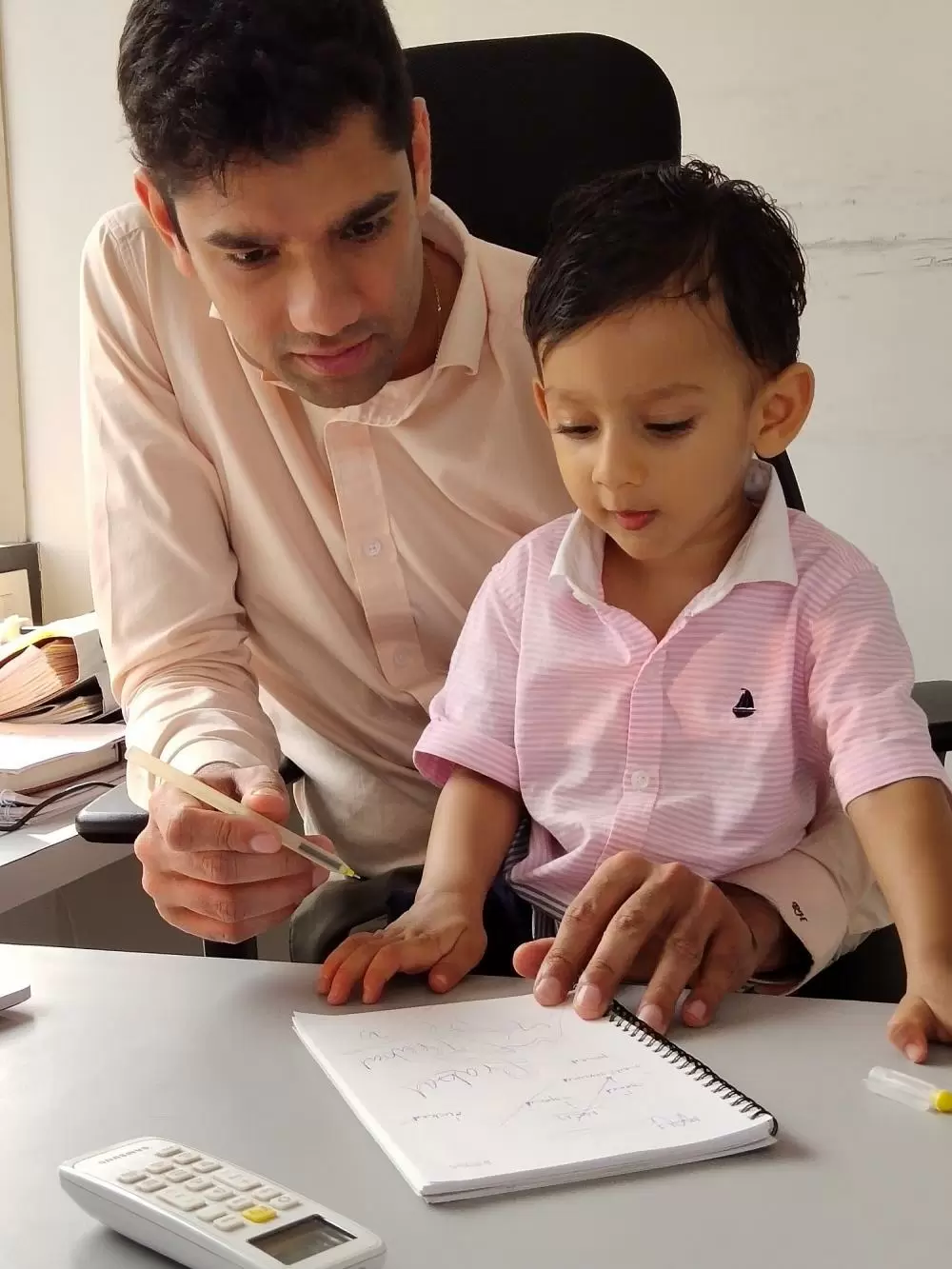 Raghav at work with his son Prabal
In the initial days, the couple ended up working round the clock.
"We were like colleagues and not as husband and wife. But then we learnt to manage to separate personal and professional life," said Shraddha.
"Since we are working on a startup which is related to parenting, our relationship with our son has also evolved. We can spend enough time with our son and also we are able to help him learn things quickly which is the best experience in life for any parents."
It is not an easy thing to build a Rs 2 crore turnover business in just two years, but then there was demand in the market.
"Parents feel that they can spend quality time with their children and help them to learn things quickly with our app. This has helped in our success," says Raghav.
The couple aims to reach every household in India with different languages very soon.
Wish to share your story?
Trending Now: