How a Banker turned 'Momopreneur' built a Rs 18 crore turnover brand starting with Rs 3.5 lakh
18-April-2022
Vol 13&nbsp|&nbspIssue 16
"Do something to make a name for yourself," Debashish Majumder's grandfather told him when he was a little boy. "It is not the money that people remember, but the name you create for yourself and the number of lives you touched."

The only child to his parents, with his father working in a garment showroom as the sole breadwinner in the family, these lines left an everlasting impression on his young mind.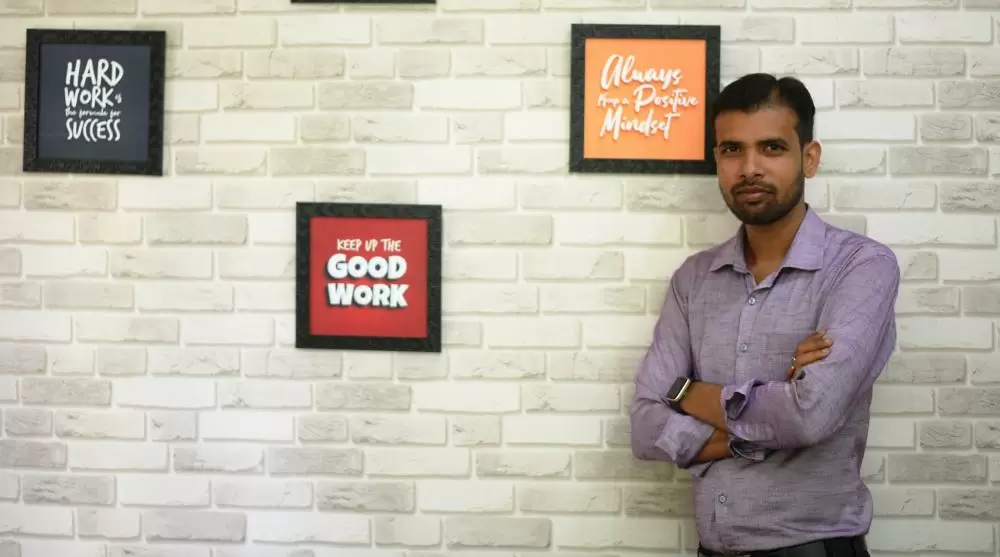 Debashish Majumder started the first outlet of Momomia with Rs 3.5 lakh from a 110 sq ft shop in Guwahati in 2018 (Photos: Special Arrangement)

Debashish dared to dream big and decided to become an entrepreneur at the age of 30, even though he had lost around Rs 8 lakh in an ice-cream shop he had started as a side business while working in Axis Bank.
Notwithstanding the loss, he quit his job and started Momomia, a momos shop, in 2018 from a 110 sq ft shop at GS Road in Guwahati with three employees.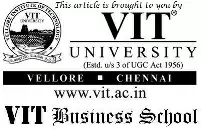 Though the first three years were tough and business was very slow, he scaled up quickly in the post-pandemic period when he opened 55 stores in the span of just 12 months – between February 2021 and February 2022 to register a turnover of Rs 18 crore during FY 2021-22.
Debashish completed his higher secondary education in Kolkata before relocating to Guwahati, where he attended Pandu College and graduated with a bachelor's degree in commerce in 2008.
He shares his never-before-told story with
The Weekend Leader
.
"Coming from a Bengali family, one is supposed to become a banker, doctor, or engineer and settle down with a respectable salary, so I went ahead and did the same," says Debashish.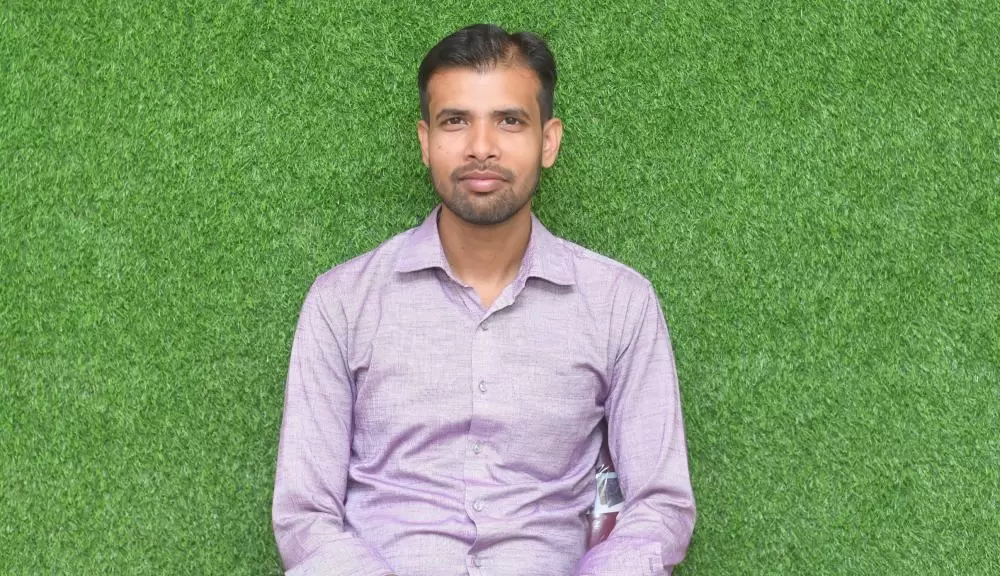 Debashish failed in his first venture and lost around Rs 8 lakh in the business
"I landed an off-roll job in the post of Business Development Officer with the Axis Bank in 2014." Debashish was rehired as an on-roll employee after a year due to his outstanding performance.
He received his promotions and by the time he got married in 2017 to Ritashree Chakraborty, he had risen to the post of cluster sales manager with a monthly salary of around Rs 1 lakh.
But during 2016-17, while still working at Axis, he started an ice cream shop which ran into severe losses and he lost about Rs 8 lakh in the venture.
A year later, he was ready to take a second shot at entrepreneurship, this time with momos after quitting his job at Axis. The idea had come to him when he visited a momo outlet in Guwahati and found the momos nothing great.
A thought popped into his mid, "Momos are the specialty of the northeast, and if a non-north-eastern brand can sell momos in Guwahati, then I can serve better-tasting momos than them."
His wife and mother supported his decision to start the business, but his father was a bit skeptical.
Nevertheless, about a year after he shut down his ice-cream shop he started the first outlet of Momomia with Rs 3.5 lakh that he borrowed from a private lender at 10% interest.
Initially, he had three staff, but there were times when he had to clean dishes and wipe the tables in the absence of a worker.
When he tried to approach investors, he was told his shop was too small and some even challenged him to sell at least 2-3 franchises in a year to attract future investors.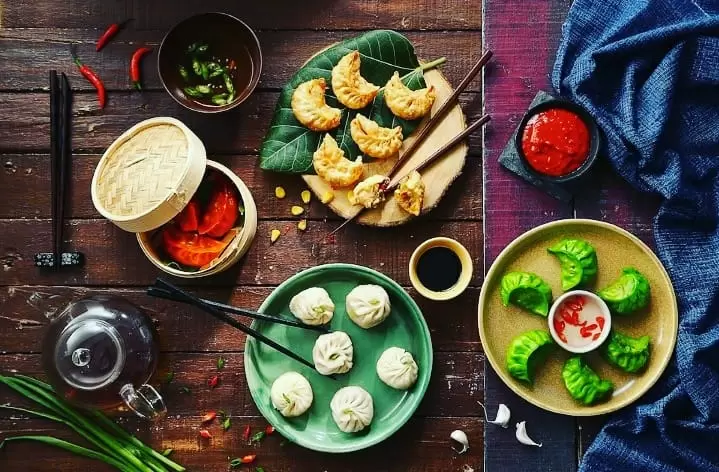 Momos start from Rs 50 and go up to Rs 170 for a plate of Sizzler Momos
The first year was hard, but by 2019 he was able to make monthly sales of about Rs 1.5 lakh. When the Khelo India School Games was held in Guwahati that year it brought a lot of footfalls to the shop.
Then, the slowdown happened, first due to the unrest that spread in the region on the NRC (National Register of Citizens) issue and later the Covid lockdown.
"When we reopened the shop in May 2020, our first day sales was Rs 610," says Debashish, who went through a lot of emotional and financial stress during this period.
"I will never forget how I convinced my loan lender to pay him back daily, rather than on a monthly basis. There were days when I gave him Rs 300, 400 or 600, out of the Rs 35,000 monthly EMI."
Luckily, his staff came out to be so good that they proposed a cut in salary. So, with daily loan paybacks and lower staff salaries, the team managed to cut costs and pull through.
His wife stood by him, though there were people in her family who pointed out that she had been married to a banker, who had now quit his job and opened a momo shop.
"During the struggling days, there was a time when her footwear broke. I told her I didn't have the money to buy her a new set and gave her some change to get the footwear repaired," says Debashish.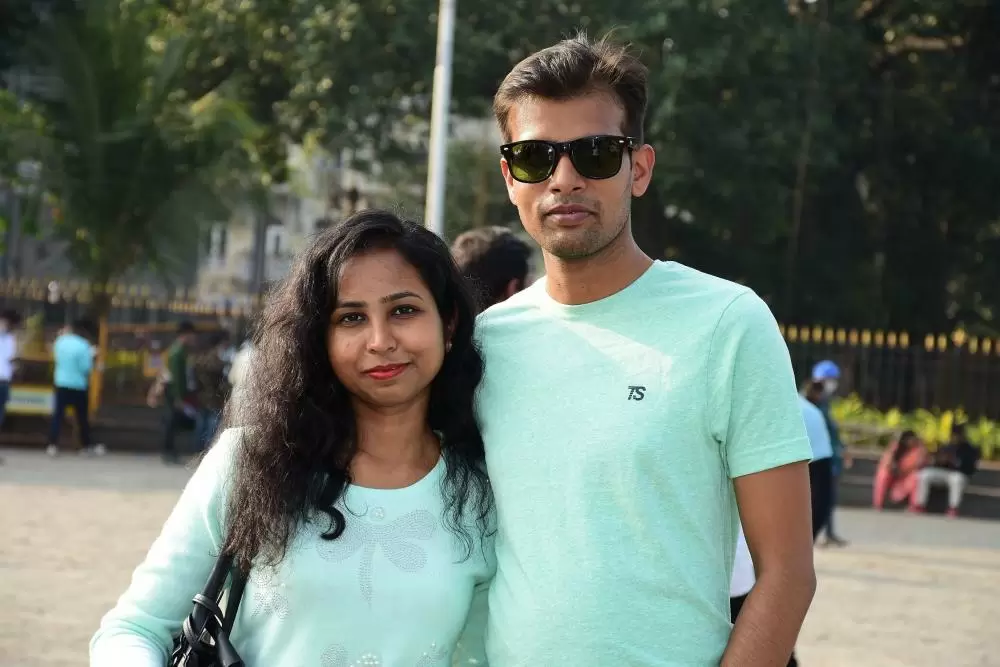 Debashish with his wife Ritashree
"She agreed to it happily. I can confidently say that I could not afford to lose in the business since I didn't want my wife to lose in front of her relatives. My loss would have been her loss, as my win is her win today."
This ordeal provided Debashish with motivation to muster the courage to make a steady post-Covid comeback.
"The never-give-up attitude, my family's immense support and good fortune paid off when our first franchise store was opened in Haridwar on 14 Feb 2021 on Valentine's Day," says Debashish.
"We have not looked back since then, and grew from 1 to 55 stores in a span of a year, between Feb 2021 and Feb 2022. Out of the 55 stores, only six are company owned."
Now the company has outlets in the states of Assam, Arunachal Pradesh, Bihar, West Bengal, Odisha, UP, Gujarat & MP to name a few. The outlets are located in cities like Bhopal, Kanpur, Guwahati, Itanagar, Ranchi and Balasore.
The cheapest Momo from his brand is Veg Steam Momo which comes for Rs 50 per plate with five pieces, while the most expensive one is Sizzler Momo which costs Rs 170.
Taipo Foods Pvt Ltd, which owns Momomia, is franchising around 5-6 stores every month. "Those who declined my request for investing earlier are approaching me now," says Debashish.
"Momomia takes a brand fee of Rs 4 lakh. My team shares our exclusive recipe of momos, and helps in hiring and training of the manpower.
"We also do the Zomato and Swiggy integration and provide the software support and social media promotions for a year. We take a monthly royalty of 5% after three months of the launch of the franchise.
"The staff I work with is my extended family. We have 200-250 people working across all the stores. So I have basically created jobs for these families, not only for me."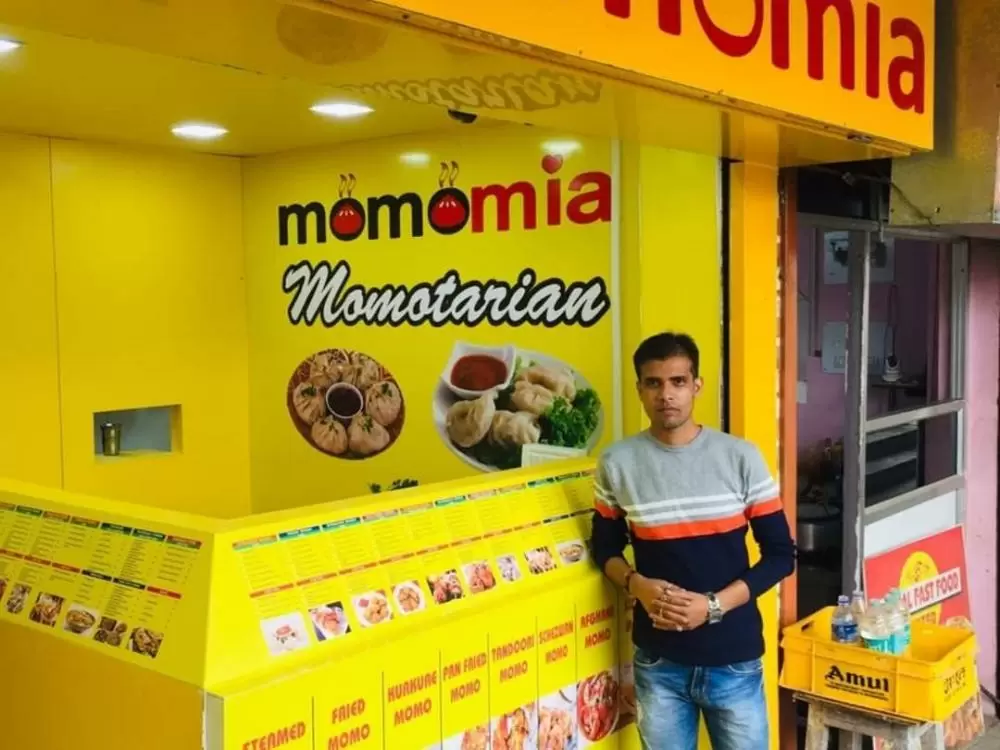 Debashish wants other entrepreneurs to get motivated by his story
Debashish loves when others are moved by his story. He wants people to be motivated not only by his achievement, but also by the difficult path he took to create the business.
"I would recommend, if you have a good idea, implement it with the best efforts, go for superb execution, but most importantly, be humble, and your plane will definitely take off," he says.
"Try to be exceptional; don't try to be one from the herd. Don't try to capture just your region, give your heart and soul to capture the entire Indian market. It's a huge market."
Wish to share your story?
Trending Now: