This 'Chocolate boy' started with Rs 5 lakh and built a Rs 19 crore turnover business
Somma Banerjjee
&nbsp | &nbsp Mumbai
14-April-2022
Vol 13&nbsp|&nbspIssue 15
In 2013, Vinayak Lohokare, who was then just 24 years old, started his first outlet of Café Chocolicious with an investment of Rs 5 lakh from a 300 sq ft rented space in Pune.

Managing the outlet with two staff during the daytime, and spending the after office hours at the outlet till late night, the mechanical engineering graduate from MIT, Pune, decided to quit his job a couple of years later encouraged by his wife and began to focus on his business full time.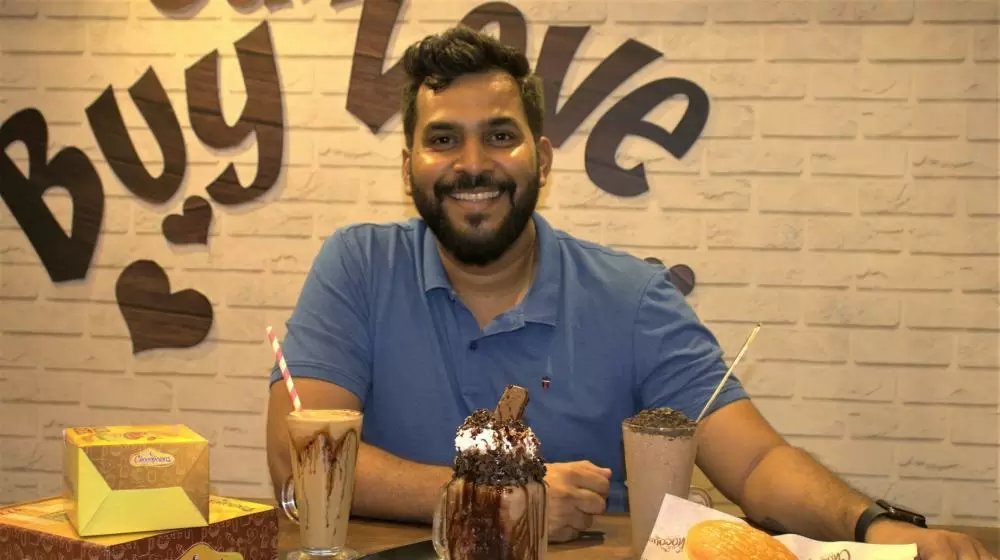 Vinayak Lohokare started Cafe Chocolicious with Rs 5 lakh in 2013 (Photos: Special Arrangement)

The result was rapid expansion through the franchise model. Today, Chocolicious has 70 franchise outlets located in Telangana, Tamil Nadu, Andhra Pradesh, Karnataka, Rajasthan, and Gujarat, with a cumulative turnover of Rs 15 crore.
He has also launched Chicken Affair, an eatery chain with 10 outlets and a current turnover of Rs 4 crore.
For Vinayak, the life he leads now is a dream come true. "I come from a middle-class family. We were three siblings," he says, sharing details about his family and early childhood.

"My father was an industrial designer. He worked in a semi-private sugar factory designing its machines for 30 years. My mother was a homemaker. We lived in a modest row-house in the Pimpri-Chinchwad area of Pune.

"My father's income didn't allow us enough pocket money. We could not spend much on a good quality cup of coffee or delicious snacks during my college days in Pune. I realised there was a need for affordable cafes."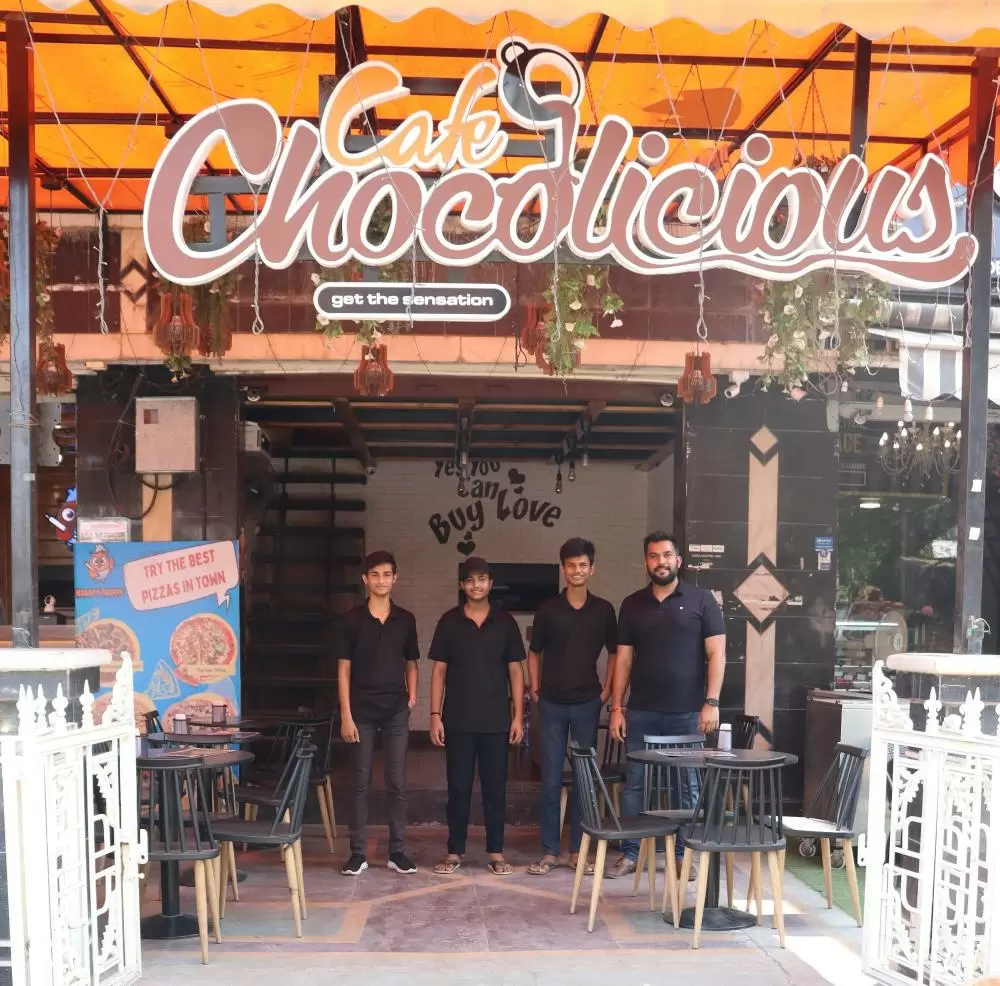 Cafe Chocolicious has 70 outlets across the country
Not surprisingly, he started his first cafe in 2013 at Akurdi, Pune, around a college hub. But diversifying his career from an engineering job to a food business was a huge challenge.
Vinayak finished his mechanical engineering in 2010 and got a job through college placement in The Continental Automotive, a German company manufacturing auto spare parts in Pune.

"Though I followed in the footsteps of my father and studied engineering, I never had much interest in the technical field. So, when I got the opportunity to work for either the technical or the commercial departments of the company, I opted for the latter," informs Vinayak.

After a stint at Gurgaon, he was posted in Bengaluru for a year and then got a transfer to Pune.

But the urge for entrepreneurship was always there in the back of his mind.

"I never enjoyed working under anyone. I was not into much socialising with my colleagues or hobnobbing with my seniors in the office," says Vinayak narrating his business story.

"I had a difference of opinion with them about working methods also. Two years into my job I was getting restless to start something of my own.

"After office hours, in my free time, I started toying with the idea of starting a cafe for college students."

Finally, Vinayak pulled himself up from all doubts. He started the first cafe with a fund raised by way of a personal loan. Initially, he had to keep it a secret from his parents.

He managed with the help of two staff while still working at his job. After the office, he worked at the cafe in the evening till late at night.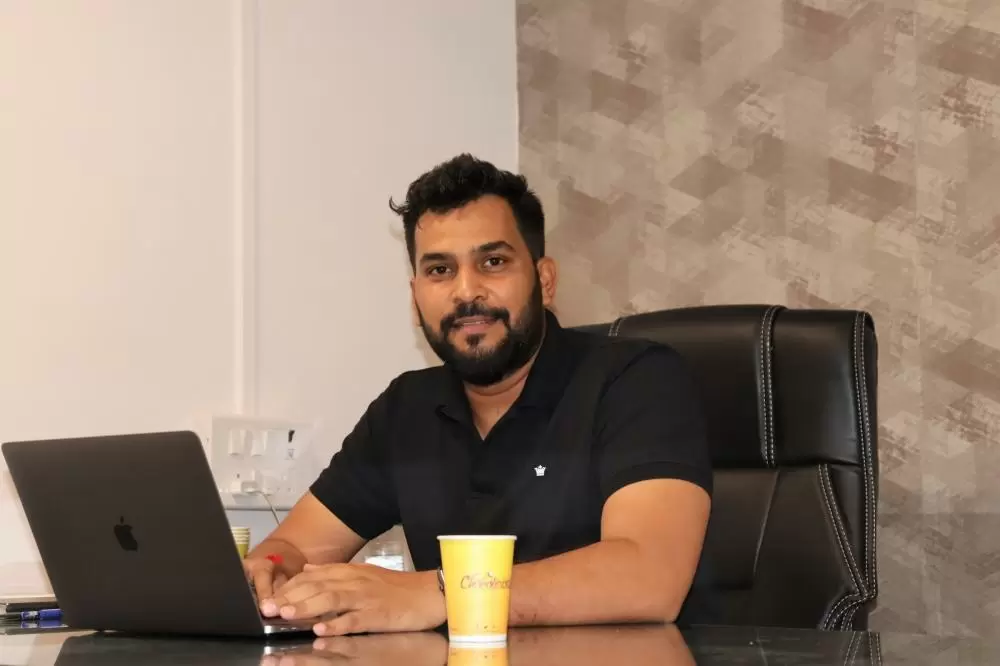 Vinayak's wife encouraged him to quit his job and focus on his business full-time
"I started with varieties of coffee and homemade chocolate desserts. I then added other items such as burgers, sandwiches, fries and rolls.
"Our starting price was Rs 20 and premium products cost Rs 120. Within the first few months we were doing Rs 10,000 worth sales per day," says Vinayak.

Now Chocolicious offers around 90 items. One can enjoy Kaffe With Icecream at Rs 80, a Red wine Sangria mocktail at Rs 100 or a Vanilla Freak Shake at Rs 150 at any Chocolicious cafe.

In 2015 Vinayak found a job at Garware Wall Ropes. He also got married to his two years girlfriend Sharmilee Taramal, an architect by profession. It was time for transition in his business too.

"I wanted to expand my business, but I needed to give more of my time. My wife encouraged me to give it my 100 per cent. 'You should not regret later for not trying at all', she told me," shares Vinayak.

He decided to take the plunge and quit his job to focus on the business.

"With five years of job experience under my belt, I was confident of going back to my job in case the venture did not work. My wife was also contributing her income to the family. I took a calculated risk," says Vinayak.

Once again, he took this decision without informing his parents.

Vinayak decided to take the franchise route for expansion and gave away his first cafe at Akurdi as a franchise in 2016.

He formed his company Trigon Foods Pvt Ltd in 2017 and soon began to set up franchises in Tier 1 and Tier 2 cities all across the country in places like Khammam, Kothagudem, Tirunelveli, Chikmagalur, Chittoor, Udhampur, Kota and Surat.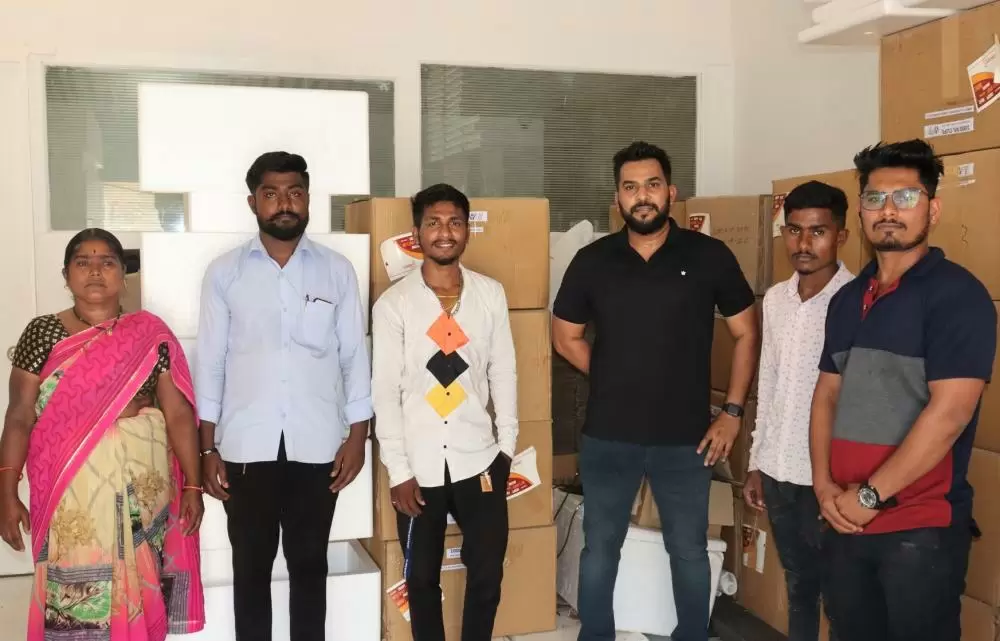 Around 300 people work at the 70 outlets of Cafe Chocolicious
Interestingly, 70% of the outlets are in the vicinity of college areas. Around 300 people work in these outlets.
"My wife, who is an architect and co-founder of the company, takes care of the interior design of the outlets. I handle marketing and business development," he says.

"We provide the raw materials pre-cooked as per our home-grown recipes to our franchise partners. It helps us to maintain the standardisation in quality."

Vinayak's company charges a one-time franchise fee that ranges from Rs 3.5 to 4 lakh per outlet. The company also receives royalty from the sales.

Vinayak added another brand called Chicken Affair to his food chain business. It started in the pre-pandemic year.

"We tried to run it through cloud kitchen, but it didn't work well. We dropped the idea and resumed the dining concept after the lockdown eased," he says.

In January-February 2021 the brand had just two outlets. Now they have around 10 outlets. Three to four more outlets are in the offing.

The price range at Chicken Affair is the same as Chocolicious. One can relish spicy grilled chicken starting at Rs 80 or go for a Smokey BBQ Chicken Pizza at Rs 160.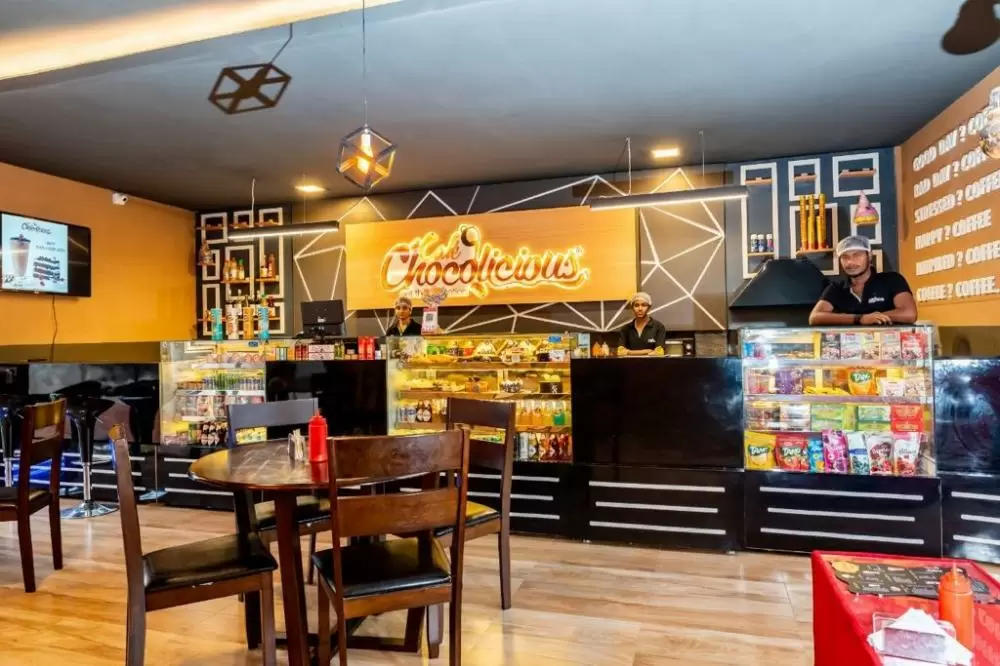 Vinayaka's wife and co-founder Sharmilee takes care of the interior design of the outlets
Vinayak does not want to stop his entrepreneurial journey here. Another brand called Burger Unlimited and an app for meat products is around the corner in his expansion plans.
When asked if his love for chocolate and desserts drives his entrepreneurial zeal, Vinayak says, "I was never a chocolate person. I don't have a sweet tooth. I do love coffee. It is my appetite for entrepreneurship and a strong wish to bridge the gap between pocket crunch and delectable munch that keeps me going."
And his message for young entrepreneurs is, "Believe in yourself when no one does."

Wish to share your story?
Trending Now: