From earning Rs 1400 salary to building a Rs 46 crore turnover apparel brand, the journey unraveled

Kavita Kanan Chandra
&nbsp | &nbsp Jaipur
01-April-2022
Vol 13&nbsp|&nbspIssue 13
If Anuj Mundhra has risen from his humble beginnings as a salesman in a saree showroom where he was earning a paltry monthly salary of Rs 1400, to building a Rs 46 crore turnover apparel brand, it is simply because of his hard work and a never-say-die spirit in the face of adversities.

"I have followed a code in my life," reveals Anuj, founder of Jaipur-based Nandani Creation Ltd and promoter of the Jaipur Kurti brand, "(which is) either forget everything and run, or face everything and rise."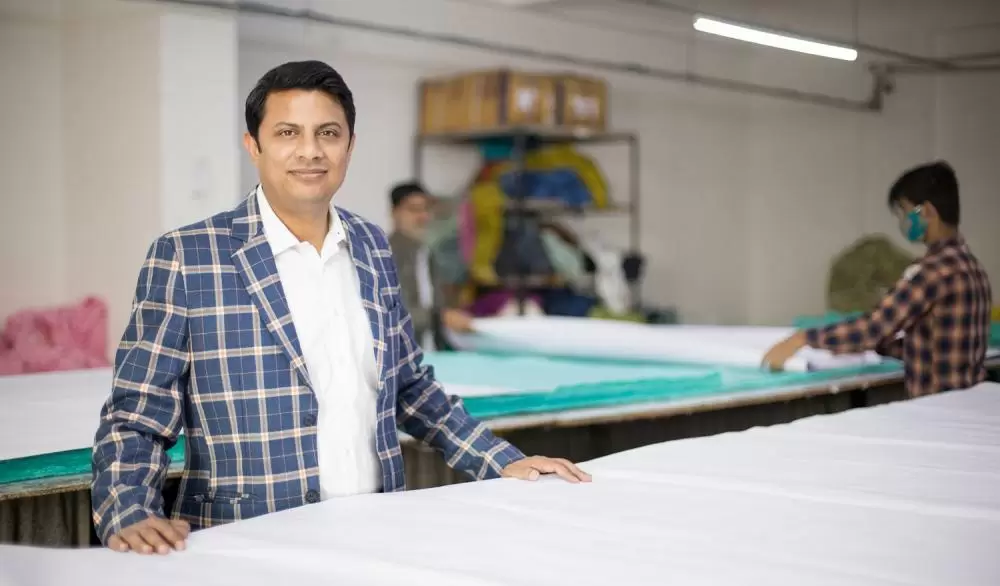 Anuj Mundhra launched his ecommerce portal in 2012 and was among the earliest entrepreneurs to take advantage of the online marketplace (Photos: Special Arrangement)

He chose to do the latter and has always been a fighter. Anuj started working early after completing his Class 12 and later he did his B. Com from the Commerce College, Jaipur. He worked in the saree showroom from 2001-2003, and then joined a textile trader in Jaipur.
He would take samples of dress materials from the trader to textile shops in big cities for getting orders.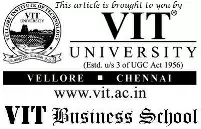 "I was barely 21-22 years old then, weighing 40 kg, and carrying a load of 20 kg on my shoulders. I would go from shop to shop in cities like Ahmedabad, Delhi and Mumbai to get orders for him," Anuj, 40, reminisces.
In 2004, Anuj made his first big move by taking a loan of Rs 50,000 in his mother's name and starting a block and screen printing unit. For many years he did job works of dyeing and printing in Jaipur.
Eight years later, when India was taking nascent steps in digital retailing, Anuj took the biggest leap of faith in 2012 after seeing the billboards of e-commerce portals Jabong and Snapdeal during a visit to Delhi, and booked his now popular domain jaipurkurti.com.
The idea was to sell women's ethnic wear online under the brand name of Jaipur Kurti, and the move clicked, though there were early challenges.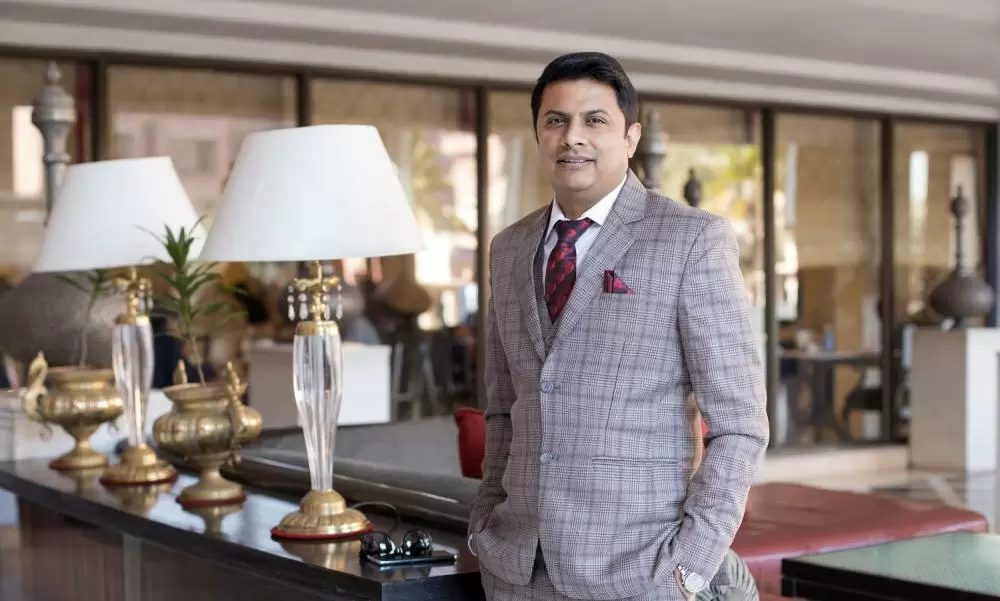 Anuj faced the early challenges in online business when 60% of the clothes sold would be returned
Anuj says Indians have got used to purchasing online now, having understood its convenience and importance. The heavy discounts that portals offer and the return/exchange policy have also changed the purchase experience for customers over the years.
But it was not the case back in 2012 when people's confidence in online purchase was very low.
"They had no idea of the size chart and still wanted to feel the fabric. Sometimes 60% of the clothes sold would be returned," says Anuj.
But notwithstanding the challenges, he was among the earliest players who saw the potential of e-commerce and hopped on the digital bandwagon.
Currently, Jaipur Kurti ranks among the top women's ethnic wear brands in the online marketplace.
Most of their sales happen on e-retailing sites such as Flipkart, Amazon, Myntra, Snapdeal, Nykaa, Ajio, Paytm, Tata Cliq, Meesho, Limeroad, and a small percentage from their own portal as well.
The first-mover advantage catapulted his fledgling firm to tremendous success.
His proprietary firm Nandani Creation which began its journey in 2004 was launched as Nandani Creation Private Limited in 2012 with Jaipur Kurti as a brand in the apparel market.
In the very first financial year of 2012-2013, the company saw a huge turnover of Rs 59 lakh. In 2016 it was listed on NSE (National Stock Exchange) under the small and medium enterprises (SME) platform and by 2021 it moved to the main board of the NSE.
Nandani registered a turnover of Rs 46.10 crore in the FY 2020-2021 and aims to touch Rs 60 crore by 2023. "By 2025 we hope to make our company worth Rs 500-800 crore," says Anuj.
Interestingly, now that everyone is on the online retail bandwagon, Anuj is bucking the trend and heavily investing in offline retail stores. He opened the first brick and mortar store in 2018.
They now have five stores, four in Jaipur and one in Sri Ganganagar. From online to offline, the company strategy is both 'bricks and clicks,' for Anuj believes it will be the future of retail.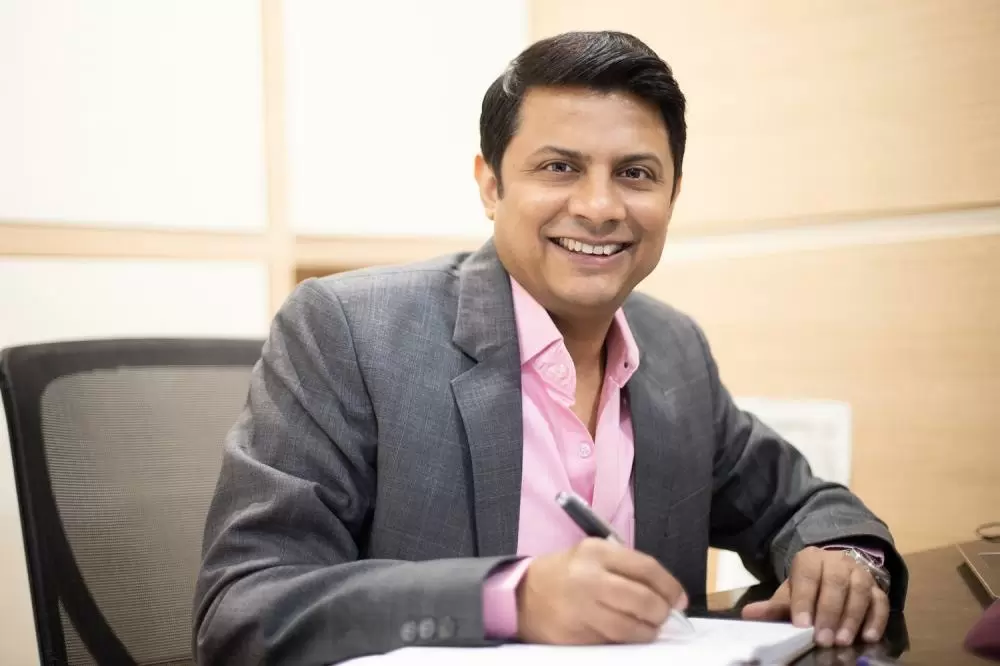 Anuj believes that brick-and-mortar shopping will be revived in a big way
Anuj is again going by his hunch and expanding his offline business. He strongly feels offline shopping will revive in a big way.
According to Anuj, during the pandemic, commercial real estate had hit an all-time low and so he believes this is the right time to buy, rent or lease stores in prime locations.
"We are in an expansion mode now. By 2025 we plan to open 100 stores across the country that would be either company-operated or franchises," says Anuj.
They are also trying to reduce third party dependence by reducing the ratio of sales through other e-commerce sites.
"We have created a database and a loyal customer base, so now we are in a good position to develop the business on our own portal," says Anuj.
He fondly speaks of his workforce of 350 people that he considers as a family, and says they will grow in number as the company grows.
His own immediate family and close friends, despite all obstacles and adversities, have stood by him through thick and thin.
His family has been actively involved in his business. His father Dwarka Mundhra looks after the accounts of the company. He had earlier worked in a transport company as a senior accountant.
His mother Sunita Mundhra occasionally goes with him to the factory. He derives great strength and motivation from her. "Son, you have nothing to lose, just keep trying, for if it works it will be good, otherwise things would remain the way it is," she would tell him.
"I have seen many lows in my business and one of the biggest blows came in 2010 when I got a huge order from a famous retail chain. But the order got rejected and I was in huge debt," shares Anuj.
He had invested Rs 60-70 lakh in making the clothes, but when the order got cancelled he had to sell the garments at a throwaway price. He lost lakhs of rupees in that single instance alone.
Though he was dejected he could not dwell in self-pity as he had responsibilities towards his family.
He was also married by then to Vandana Luthra, a fashion designer. His wife was a pillar of support. And he soldiered on.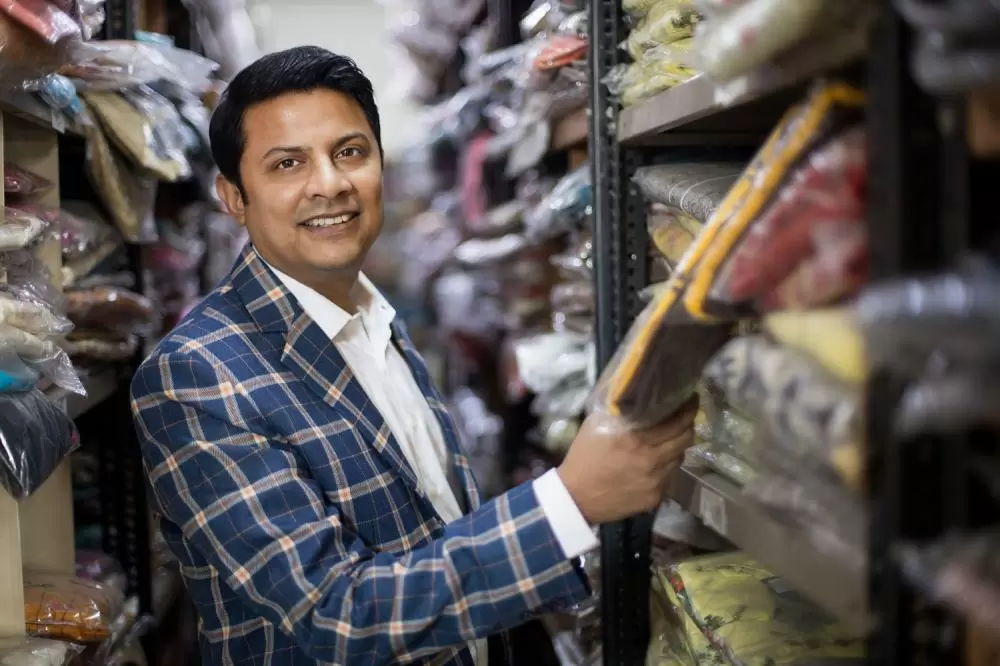 Anuj has launched a premium brand 'Amaiva' that will be available only on company-owned outlets and on their website
When the company got listed on e-commerce websites Jabong and Snapdeal, they started selling in-house manufactured clothing online, which changed their fortunes forever.
Now the company has progressed to have a design studio and a production house with a team of expert designers, who work under the guidance of Vandana.
With contemporary and ethnic designs, the clothing line includes women's Kurtis, dresses, suit sets, kurta, palazzo, skirts, salwar suits, dupatta, tops, and pants among others.
Taking every opportunity head-on, he had started manufacturing N95 masks during the pandemic with the brand name 'Value Plus'.
Though Nandani Creations was named after his niece Nandani, the name of his premium clothing brand 'Amaiva' has been coined from the names of his daughter Amyra and wife Vandana.
This high-end brand will retail exclusively in their retail stores and website. The brand would offer a range of trendy dresses and tunics, jackets, tops, Kurtis, jumpsuits, bottom wear, suit sets and dupattas.

Trending Now: