Passion to create passive income motivated him to build a Rs 30-40 crore worth real estate portfolio in Canada
Sofia Danish Khan
&nbsp | &nbsp
26-March-2022
Vol 13&nbsp|&nbspIssue 12
The author of international bestseller on financial success, 'Rich Dad, Poor Dad', Robert Kiosaki said, "It's not how much money you make, but how much money you keep, how hard it works for you, and how many generations you keep it for."

For 35-year-old Vinny Soni, who was born in Nadaun, a small town in Hamirpur district of Himachal Pradesh, and currently involved in real estate business in Canada, the motivation to create wealth is to generate a steady passive income so that he could pursue his other passions without worrying about money.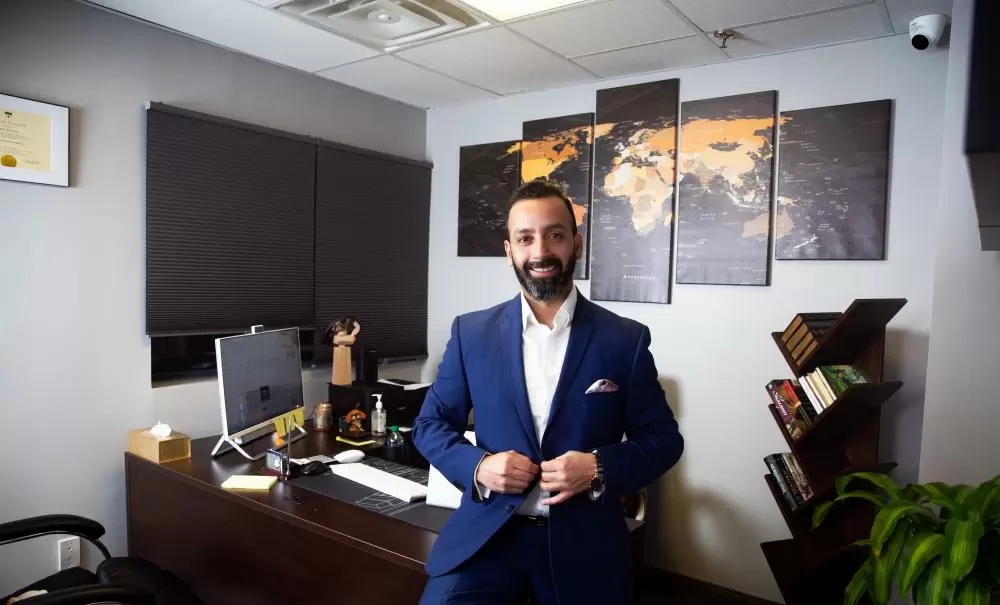 Vinny Soni started investing in real estate since 2018 and today owns around 10 properties in Canada (Photos: Special Arrangement)
"I want to return to India and work in the remote villages of Himachal Pradesh in the fields of healthcare and youth development," says Vinny, who now owns around 10 properties in Canada that are currently valued at around CAD 6-8 million (or about Rs 30-40 crore).
He started a real estate portal for selling properties in August last year and the portal has already closed deals worth around Rs 200 crore.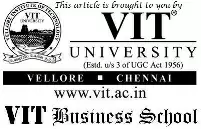 Vinny came to Canada in 2009 for doing the Strategic Relationship Marketing graduate certificate program from George Brown College, Toronto, and started working in the country after finishing the course in 2010.
His first job was at UAE Exchange Canada, a foreign exchange company, where he joined as a student intern. He started by distributing flyers to passersby. Later, he became customer service in-charge and then Head of Online Department in the company.
He worked in the company between 2010 and 2013. During this period Vinny also took up part-time jobs and sold Bell Canada phone connections on commission basis during the weekends.
"The earnings from my part-time jobs became my savings," he says.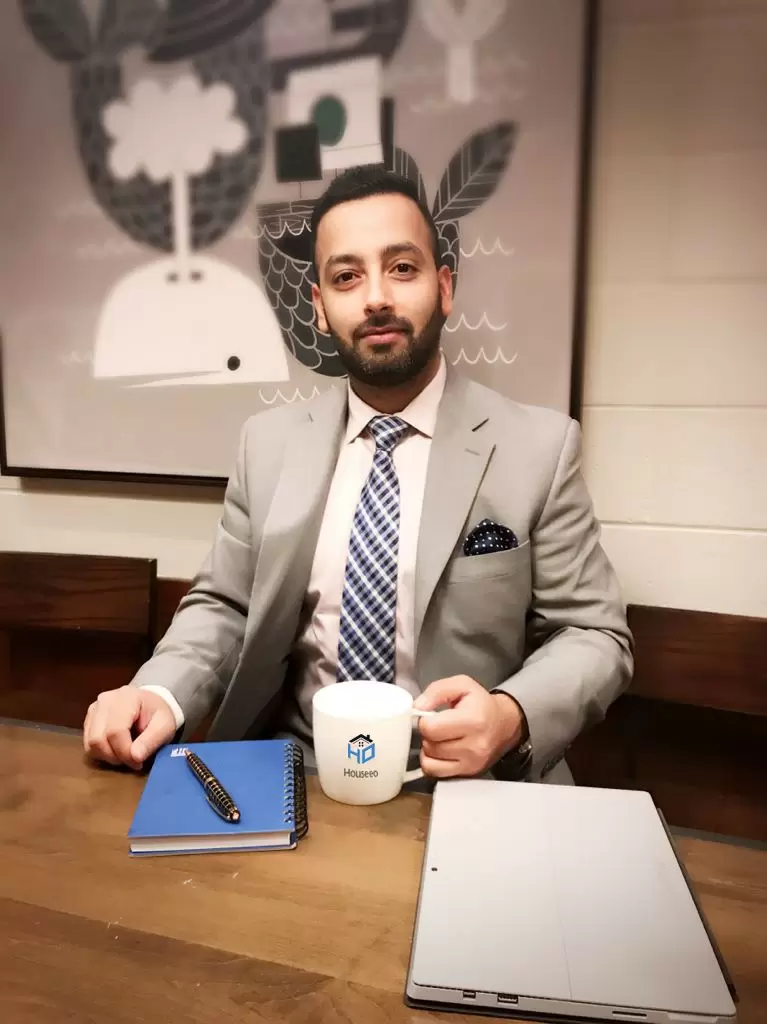 Vinny joined UAE Exchange Canada as a student intern in 2010
When he joined UAE Exchange Canada he was paid CAD 9 per hour, but as he grew in the organisation his annual earnings went up to CAD 25000.
"I was posted in branches that weren't even breaking even in Vancouver and Calgary. I made them profitable," says Vinny.
However, in 2013 he quit the company and started an ad agency from his apartment, hiring international students who worked for him as freelancers.
"We did both Above the Line (ATL) and Below the Line (BTL) advertising works," he says.
"ICICI Bank and State Bank of India (Canada) were among our first few clients. In the first year we did business of around Rs 15 lakh. By 2015, our turnover touched CAD 15 lakh (approximately Rs 10 crore)."
His turning point came in 2016 when recruiters connected with him on Linkedin and made an offer.
When they pushed for an interview, he agreed to meet the person over dinner and landed a job at Tech Mahindra after exiting from his startup.
Vinny worked in a senior position at Tech Mahindra between 2016 and 2021 and was handling enterprise sales. The stint at Tech Mahindra gave him an insight into the corporate style functioning.
"I realised that I needed to learn more and get a larger perspective to scale up my business. I learned that I had been undercharging for my services in my previous business and that's why my business had not grown," says Vinny.
As he was leading a comfortable life and earning well, he began to deposit his savings in India. While the real estate was booming in Canada during 2015-18, he never bothered to invest as he was planning to return to India.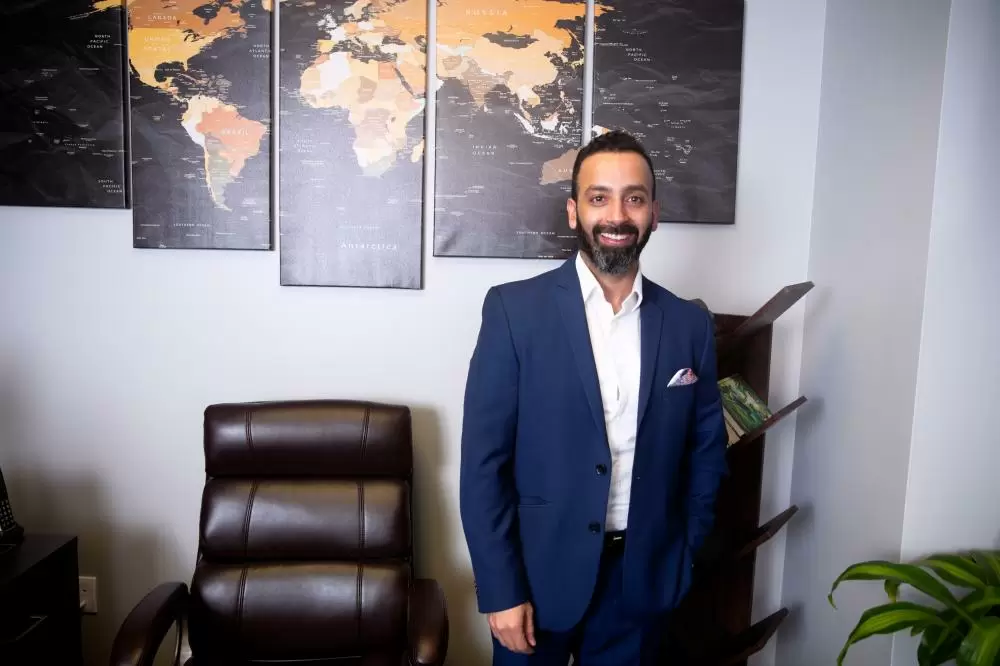 Vinny launched Houseeo.com, a real estate portal, in 2021
It was only in 2018 that his attention shifted to real estate and he began to invest in buildings that he would buy with a minimum down payment from his savings and then rent them out.
"Today, I have around 10 properties and some have gained 50-70% in value, while the average appreciation has been 25-30%," says Vinny, providing a financial perspective to his real estate holdings in Canada.
"The market value of these properties is about CAD 6-8 million (or about Rs 30-40 crore)." While there are bank loans on the buildings that need to be repaid, he is also receiving monthly rentals on most of the properties.
In August last year he launched an online portal, Houseeo.com, where real estate agents list the properties for sale. His company gets a brokerage fee of about 2-4% on the sales, whose cumulative value has already crossed CAD 35 million (or about Rs 200 crore).
"We are trying to build an automatic sales engine, which will make it easier for the customers to navigate through the properties," says Vinny, who wants to automate the entire business so that his presence won't be required in Canada and he could return to India.
"My goal is to achieve around CAD 100 million in terms of gross revenue. And I plan to return to India next year, where I want to focus on healthcare and work towards youth development.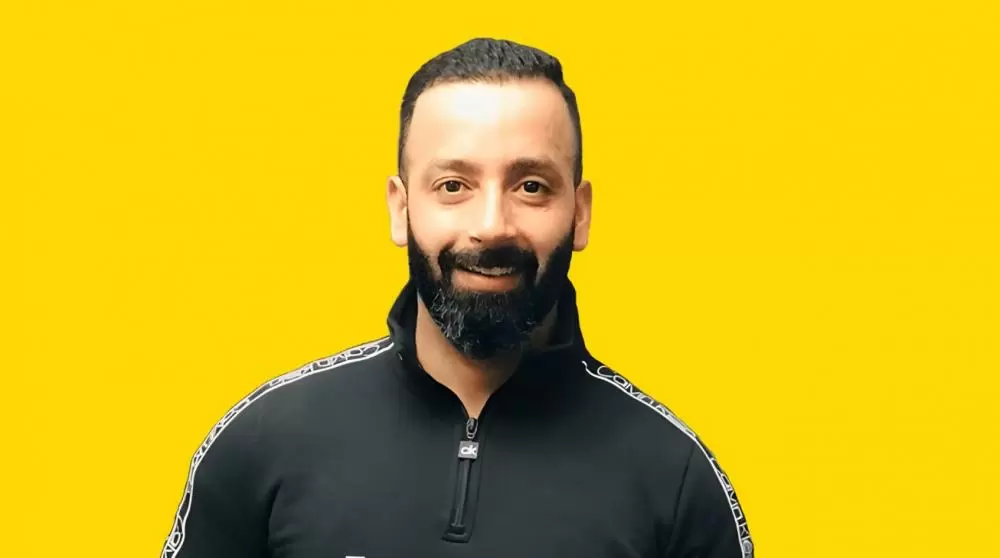 Vinny worked on his spoken English watching movie channels
"I want to guide the youngsters and help them pursue professional courses and find them suitable jobs.
"In Himachal I want to bring regular health check-up schemes for elders as well as for those above 40 years of age, especially in the remote villages. My passive income will help me in running them."
Vinny was brought up in a joint family in Nadaun. His father Inder Mohan Soni had a small electronics shop. His mother Sweety Soni is a housewife and he has two sisters, who are both living in India.
Vinny studied at DAV Public School in Nadaun till Class 10 and completed Class 12 from DAV College, Kangra. He did his B.Tech (2003-2007) in computer science from Punjab Technical University, Chandigarh.
His father's elder brother, Brij Mohan Soni (Bade Papa as he fondly calls him) has been Vinny's role model since childhood.
"Being from a small town, I had always spoken Pahadi. I would often go to Delhi (which is about 500 km from his town) to visit my cousins," says Vinny, telling us how he learned the English language.
"I saw the little children speaking good English, and they inspired me to learn to speak the language. I would watch HBO and other English movie channels to develop my English.
"I stood in front of the mirror and practiced speaking. In college, I was almost the best English speaker amongst my peers."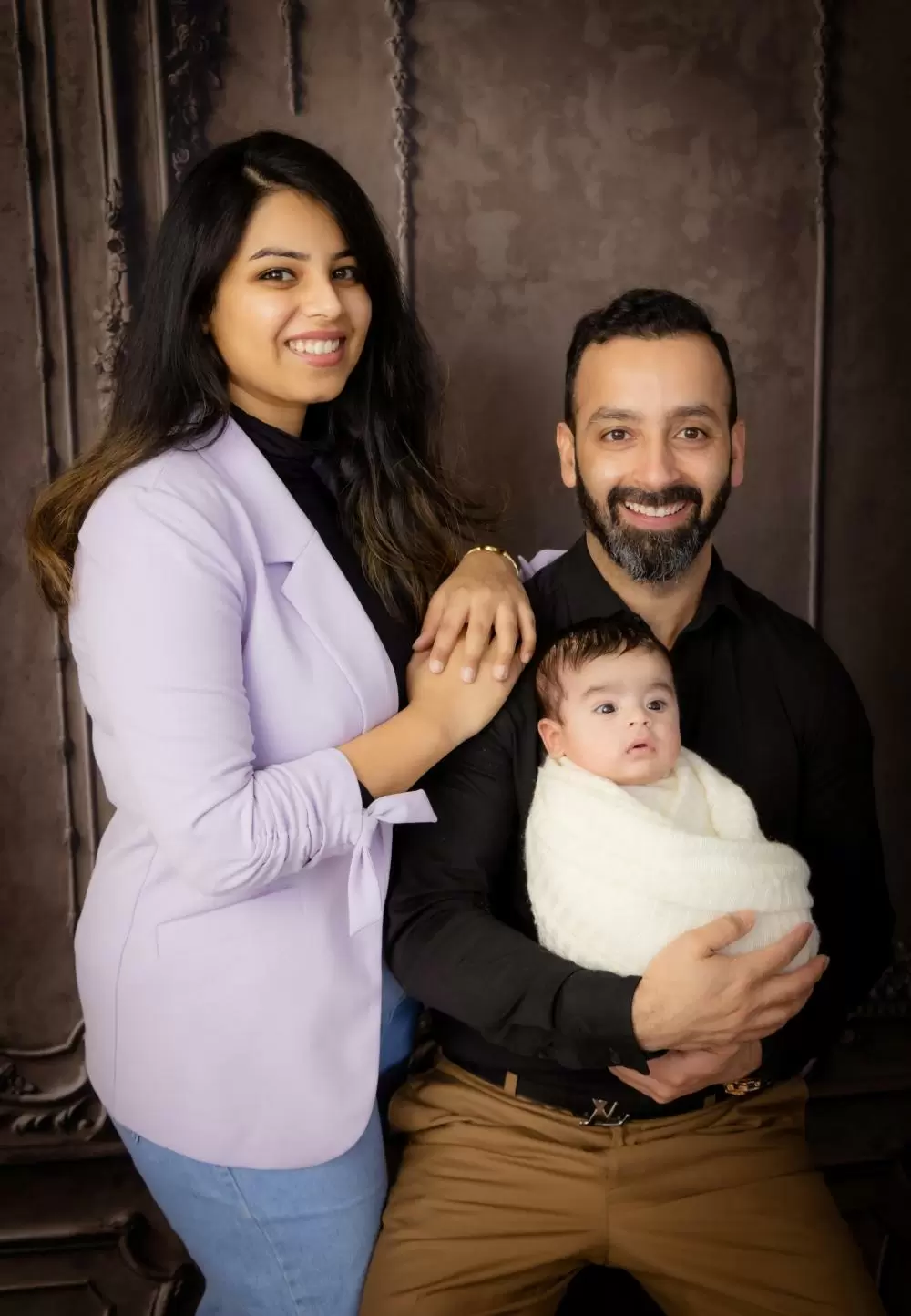 Vinny with his wife Shubhangi and two-month-old son
Vinny tied the knot with Shubhangi in 2018. Incidentally, it was in the same year he started making investments in real estate.
"She played a significant role in my life, as I started buying properties ever since we got engaged," says Vinny. "She supports me in chasing my goals and I support her in her goals. But one thing is clear, we both want to go back to India."
The couple has a two-month-old son. With covid restrictions easing up, Shubhangi has made plans for the family to travel and explore the world.

Trending Now: