How a young man from a MP village built a Rs 6 crore turnover IT company in three years

Tamanna S Mehdi
&nbsp | &nbsp
21-March-2022
Vol 13&nbsp|&nbspIssue 12
Sagar Patidar, the 28-year-old founder and director of Gurgaon-based software company, Primathon Technologies, has come a long way from the small village in Madhya Pradesh where he was born.

Sagar's journey is an inspiring story of a young man from a village with limited financial means making it big in the world of IT.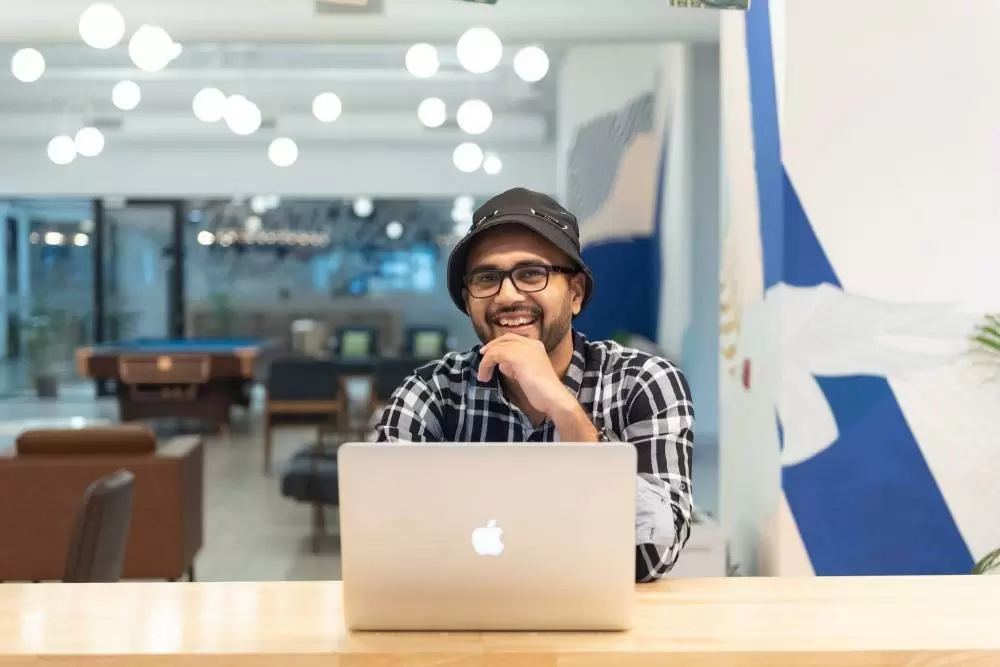 Sagar Patidar launched Primathon Technologies in January 2019 and continued to grow the business through the Covid pandemic (Photos: Special Arrangement)

"I am the first formally educated and academically qualified engineer from my entire agriculture-oriented family," says Sagar.
His family cultivated onion, garlic, green chillies, other vegetables, and fruits in Bardiya Amra, a village in Garoth Tehsil in the Mandsaur district of Madhya Pradesh.
Sagar bootstrapped Primathon Technologies in January 2019 with Rs 40 lakh raised from personal savings and money borrowed from friends. The company creates scalable software services and builds customised software solutions.
His company achieved a turnover of Rs 2.4 crore during 2020-2021 (despite the Covid pandemic), and has crossed Rs 6 crore this year.
"We are targeting $100 million (about Rs 750 crore) in revenue and an IPO in this current decade," informs the first-generation entrepreneur.
Starting with just two employees from a co-working space in Gurgaon, today the company has 45 employees. During the pandemic, employees worked from home.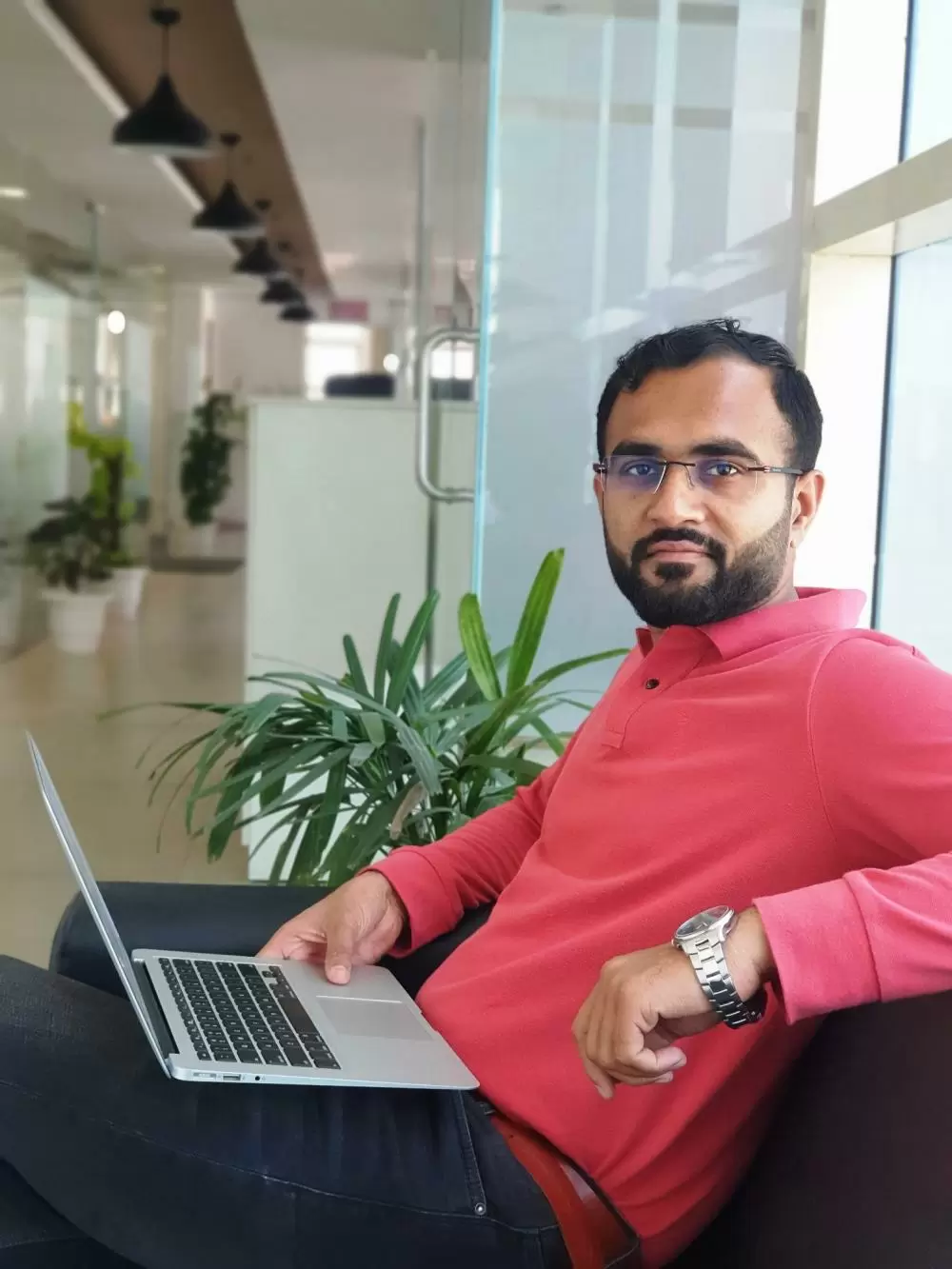 Unfazed by the pandemic induced lockdown, Sagar and his team worked from home for their clients
With the Covid cases declining, they have again rented a co-working space in Gurgaon and some of the employees have started coming to office for work.
"We were just starting out in 2019 when the pandemic hit," recalls Sagar, on the early days of his start-up. "Initially, I was confused and didn't know how to take things forward, but I think that's the beauty of it.
"I admire and love this field so much that I was ready to face everything the world would throw at me. I believe the pandemic made me stronger and pushed me harder towards building this company."
He says as a software company all they needed was laptops and internet connections and they continued to work from home.
He adds, "My aim was to ensure money for emergencies. During this period, I worked harder; even I was a hands-on software engineer, apart from managing other departments of the company."
"Over the past three years, we have had at least 100 customers, and currently we have 25 active clients."
They have worked with companies such as Sotheby's, Paxful, Staybloom, Freshworks, Coca Cola, Exl, Epifi, Reliance Capital, and Crypterms.
In February this year, Sagar launched 'Primathon Academy,' a training platform for fresh developers or engineers looking to build their career in software development.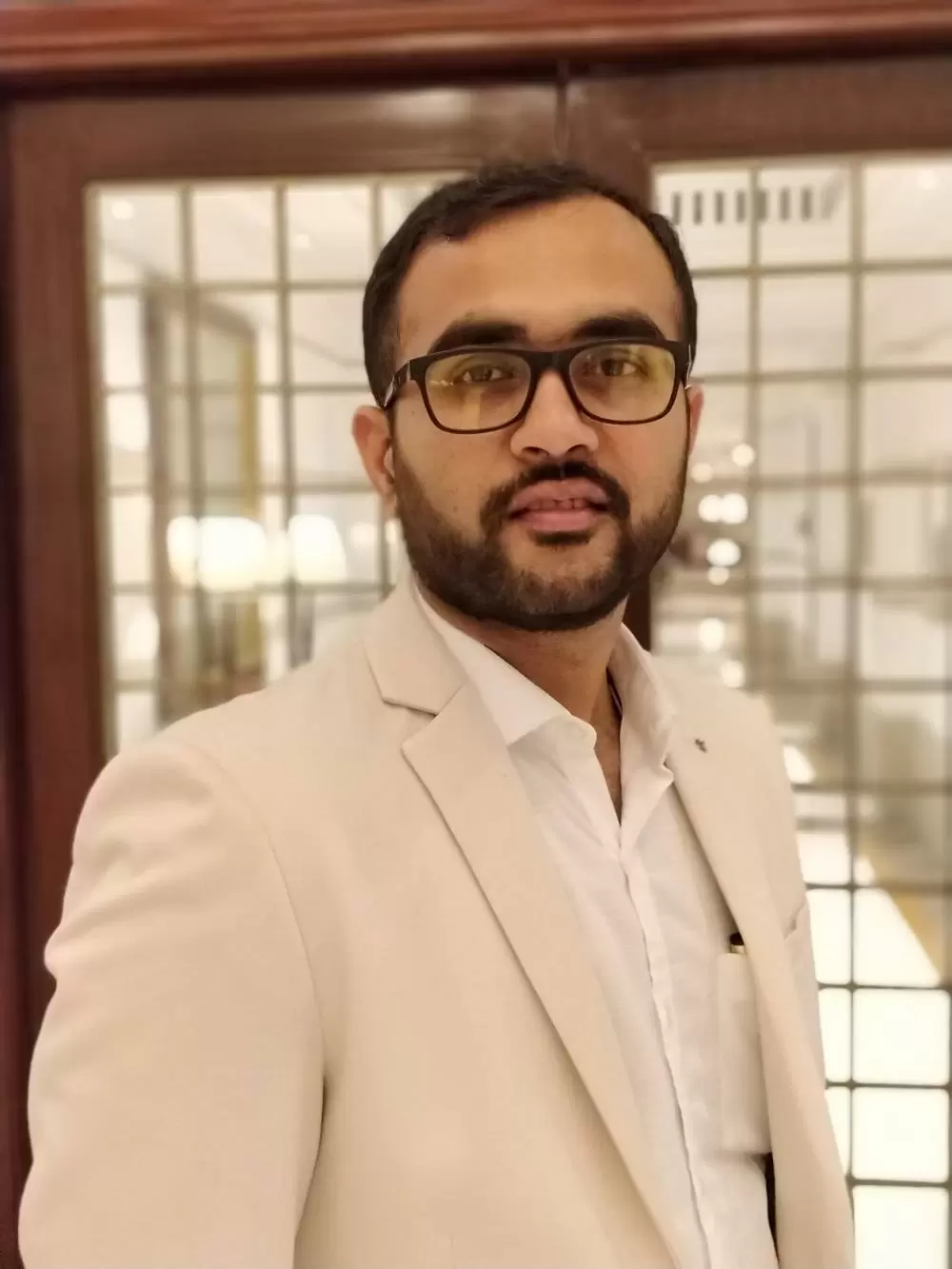 Sagar launched Primathon Academy to train fresh developers and engineers and find them jobs
About this programme, Sagar says that they charge Rs 2 lakh for the six-month course with an assurance of job placement. The fee will be recovered in EMIs in two years once the candidate is placed in a company.
They have 30 students currently enrolled and they will have their first batch pass out this summer.
After Class five, Sagar left home to join Jawahar Navodaya Vidyalaya in Laduna village, located about 53 km from his native village, where he studied till Class 10 staying in the school hostel.
He had to write an entrance exam to get qualified for a free seat.
He then moved to Kota, Rajasthan, and enrolled in Bansal Classes to complete his Class 12 and simultaneously prepare for IIT-JEE exams.
He did his B.Tech in computer science and engineering (2011-2015) from IIT, Delhi.
Between 2013 and 2015 he and some of his college mates worked on starting a company, Cibola, to make mobile payments more user-friendly and to develop a mobile wallet system.
Their idea received Rs 50 lakh in funding in 2014 from angel investments. Sagar and his friends took a break from college to focus on this project.
However, even after six months of working on it, the project did not work out due to RBI guidelines. They then chose to close down the business and return to finish college.
After college, in March 2016 he joined Rivigo, a logistics company in Gurgaon as a software engineer, where he helped build their core technology.
"After two and a half years at Rivigo, I realised I wanted to start something new, unique, and of my own. I resigned from my position in 2018 and began researching agri-tech," says Sagar.
He moved back to his village in June 2018 and started talking with farmers first in and around his village to identify their pain points.
He then went to Mumbai and also visited Sahyadri Farms in Nashik to learn their working model and met farmers nearby to understand their needs.
He travelled to Kurukshetra to learn about organic farming.
"It wasn't easy. Farmers weren't so willing to talk to me; however, my alumni connections at IIT helped me in making some connections," says Sagar on his journey of discovery, which would finally lead him back to software.
He realised that agri-tech was a very capital and operations-intensive field and decided to explore other fields.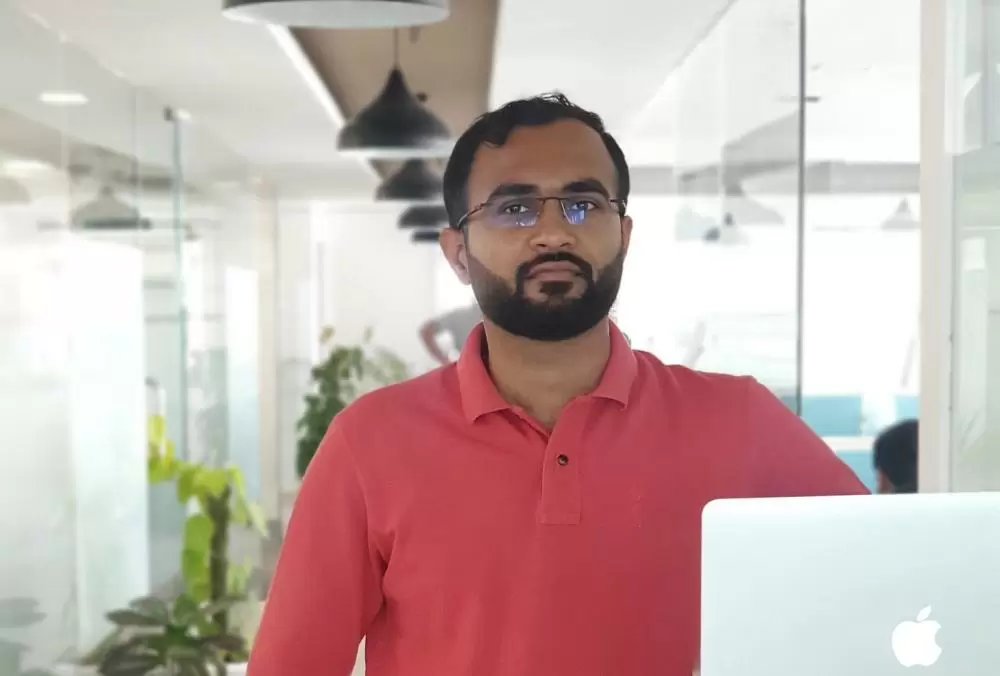 Malcolm Gladwell's '10,000 hours rule' keeps Sagar motivated
"I understood that my expertise was in software, and technology rather than operations," he tells us.
"After experimenting with my interests and almost quitting my final year at IIT, I finally saw the light and founded Primathon.
"This journey has taught me a lot about myself, my strengths and weaknesses and how I have to learn and evolve every quarter, every month." Sagar's family though supportive of his entrepreneurial decisions, could not invest financially in his start-up.
"They did not have the money," he says matter-of-factly. "From financial constraints to lack of confidence and little knowledge about the business world, I faced all kinds of struggles."
But he keeps going drawing a lot of inspiration and strength from a golden rule he practices.
"I believe in Malcolm Gladwell's '10,000 hours rule'," says the driven young man. Gladwell is the author of 'Outliers: The Story of Success'.
This principle states that in order to become world-class in any field, you need 10,000 hours of deliberate practice, which is about three hours a day for 3,333 days.
"Hard work always pays off and it is the only way to get success," says Sagar.
He has a long way to go before he hangs up his boots. He has varied interests and his personal goal is to become a DJ!
He enjoys music and his favourite artistes are Coldplay, Maroon 5, Mohit Chauhan, and Arijit Singh. He also plans to learn to play the keyboard soon.
"I believe sometimes it's not about being good at something or excelling in it, hobbies are meant to be refreshing and recreational, so I like experimenting and trying out different things," he says.
A fitness enthusiast, he loves to travel, read or meditate during his free time to keep himself fresh for meeting any challenges head-on.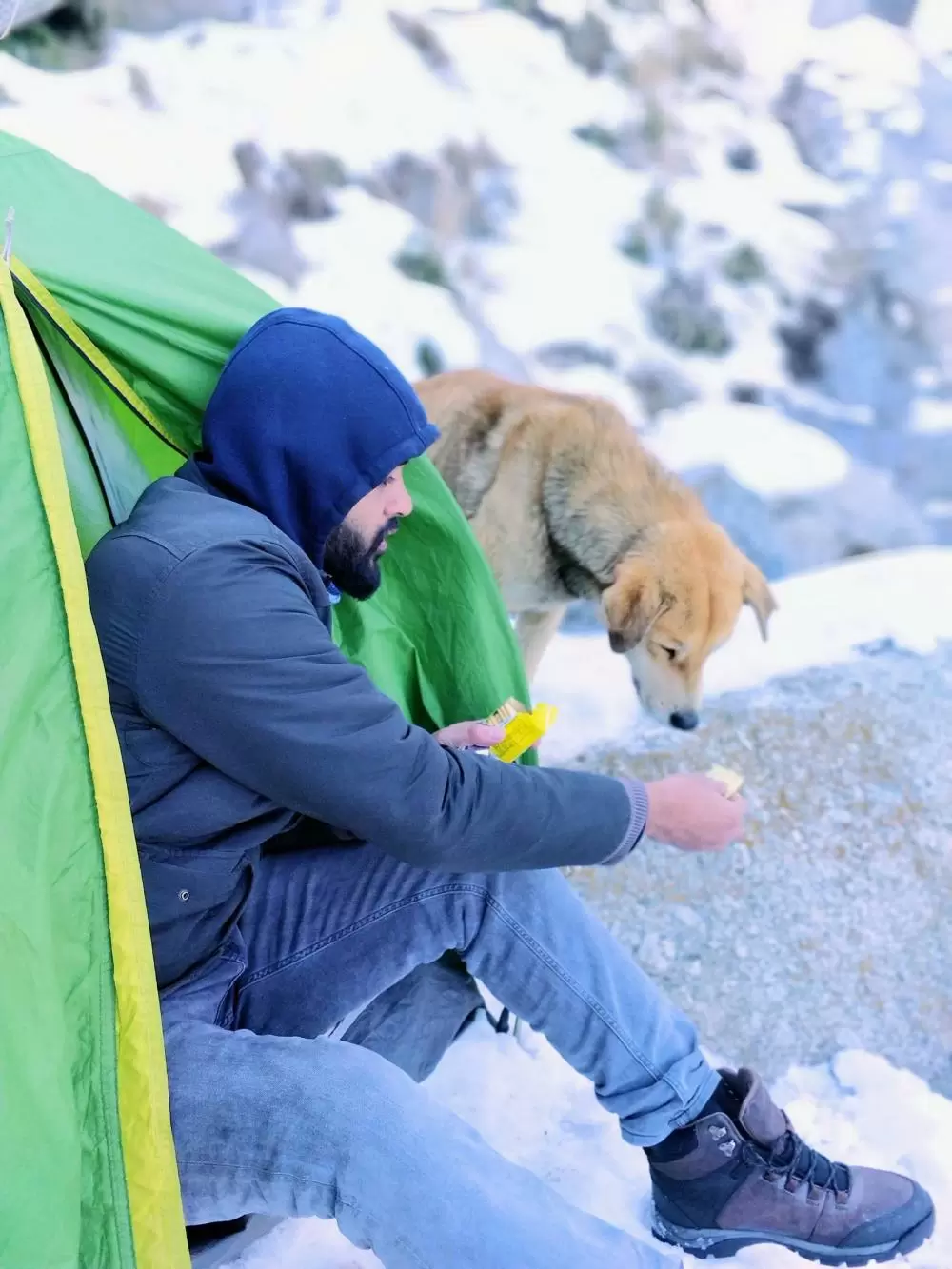 Sagar loves to explore and discover things
Sagar says his goal in life is to create wealth, not just for himself, but also for the people who work for him.
He says that apart from good salary and higher-than-industry norm increments at 50%-60%, employees at Primathon are also offered equity and continuous training.
Sagar also supports an NGO, Anubhuti Samiti, which educates and cares for roadside children who are unable to attend school.
"Giving back to society doesn't have to be something you do only when you're wealthy or successful," he says.
Wish to share your story?
Trending Now: