From growing up in a one room one kitchen house, they rose to build a Rs 188 crore turnover business
17-March-2022
Vol 13&nbsp|&nbspIssue 11
Growing up in a one room one kitchen house in a chawl in Mumbai's Dongri area, Moiz Rajkotwala and his brother Shabbir Rajkotwala rose from humble origins to build a Rs 188 crore turnover business.

The brothers had become street smart early in life, thanks to their daily commute to school by public transport.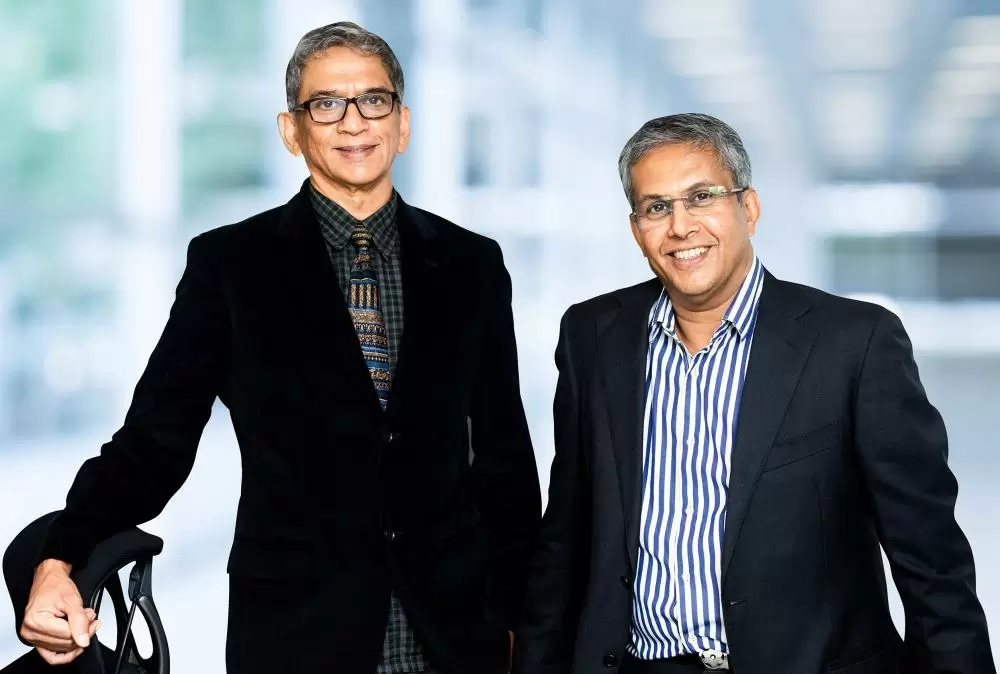 Moiz Rajkotwala and his brother Shabbir Rajkotwala started Unitile Raised Access Floor Systems in 1994 with an investment of Rs 4 lakh (Photos: Special Arrangement)

"We went to school daily by BEST bus as we couldn't afford to pay for the school bus," says Moiz.
No elder from the family would accompany them, and they learned to manage all kinds of situations by themselves. It gave them the confidence in their later years when they got into business to manage tougher situations.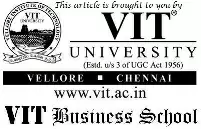 After finishing their diploma in civil engineering, Moiz and Shabbir worked as civil contractors for a few years before starting Unitile Raised Access Floor Systems in 1994 with an investment of Rs 4 lakh from their savings.
Raised access floor is a kind of false flooring. It is a modular flooring system just like a modular kitchen, which can be easily assembled, dismantled and reassembled.
This type of flooring is used mainly in commercial buildings and IT parks, where a lot of cable and wiring work is required. Cables and wires are laid below the floors so that repair works can be easily carried out.
"You need to remove only the tiles in a particular area where there is some issue and then put back the tiles after fixing the issue without obstructing any work in the office," says Moiz.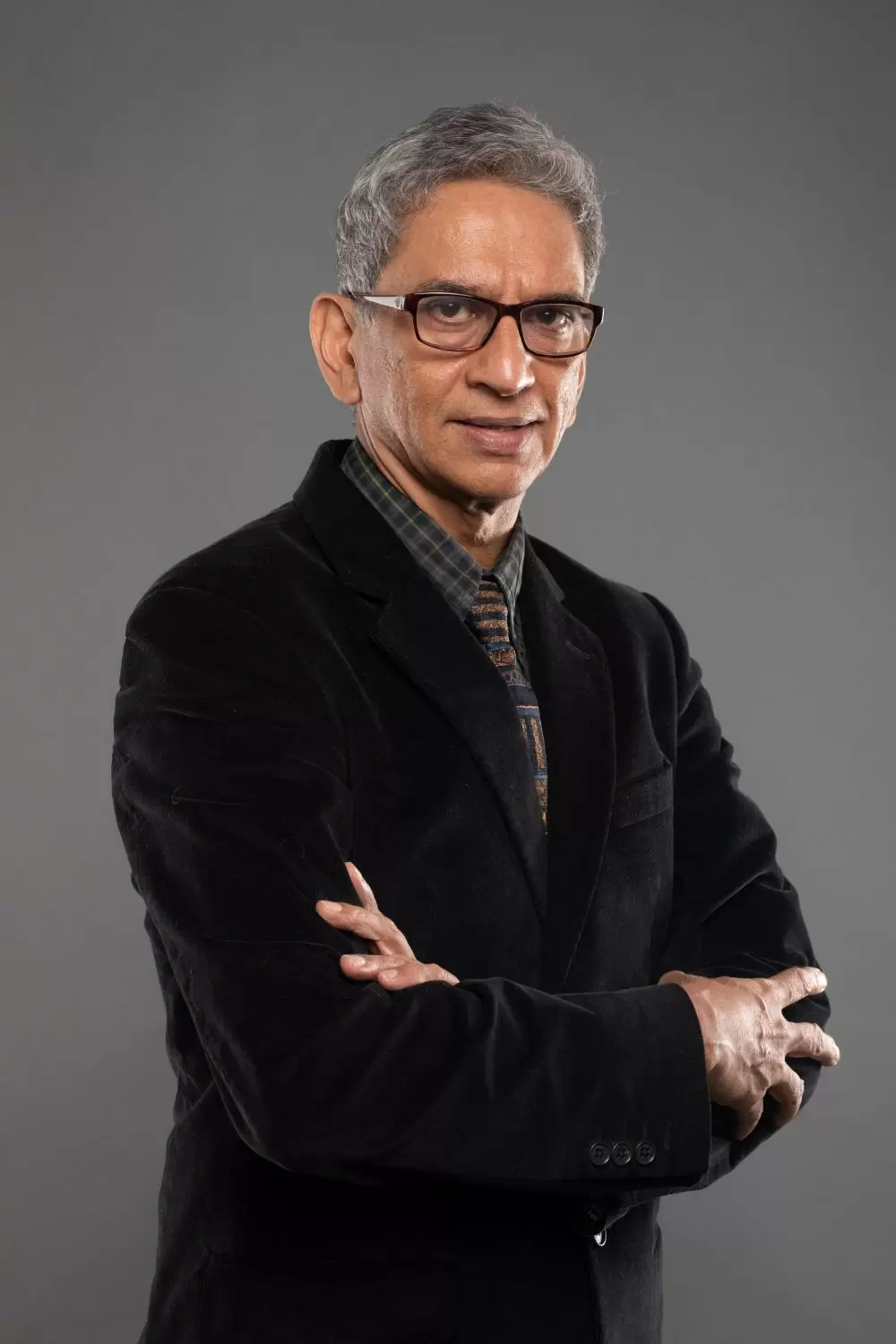 In the early days of the business, Moiz met architects to explain to them about raised access flooring

Moiz has come a long a way since the time his family used to live in a chawl in Dongri. His father was a smalltime civil contractor and the family lived hand to mouth from his meagre earnings.
Moiz's mother was a housewife and he has two younger siblings - Shabbir and the last one, a sister. The brothers studied at Holy Name High School.
After Class 10, Moiz enrolled in Mohamad Haji Saboo Siddik Polytechnic College, where he did his diploma in civil engineering. Shabbir too did the same course from the same institution four years later.
Like their father, the brothers too wished to be on their own. So, after completing his diploma in 1982, Moiz began to do contract jobs for Military Engineer Services (MES), a defence infrastructure development agency, since his father was already a registered contractor with MES.
He was just 19 years old at that time, riding his Labrador scooter, and doing small army buildings. Shabbir too joined him after completing his diploma. The family's economic condition improved after the brothers got into the business.
"Those days most of the (civil) engineers were drawing a monthly salary of around Rs 5,000. But we were making about Rs 3-4 lakh annually," says Moiz.
In 1984, he got a job in a construction company at Dubai as a sales and marketing manager. The salary was good and life was comfortable there. They provided him a car with driver and a nice apartment for his stay.
"However, I did not like to sit in an office and achieve targets," he says. "I wanted to do something of my own. I think working under someone is not for me."
So he quit the job within six months and returned to India and began to work with his uncle who was in the construction business as a site engineer for two years.
Then, he started doing independent projects, while also keeping an eye for some unique business idea.
Shabbir was 27 years old when the brothers started Unitile
It was then that he came to know about raised access floors, which was not well known at that time in India and jumped at the opportunity.
Moiz and Shabbir started the raised access floor business in 1994 when they were aged 31 and 27 respectively. They set up a small manufacturing unit to make the tiles and hired two employees.
Their initial clients were some banks, including Morgan Stanley. "Since we were already doing civil contract works we had our connections," says Moiz.
"I would meet architects and visit companies and explain to them the advantages of the raised access floor. Back then the concept was new in India. So there was need to spread awareness about our tiles. Now everyone is aware."
The IT boom of the mid-90s benefited them as IT parks and offices preferred their raised access floors, given the enormous amounts of cables and wires that had to be laid in the buildings.
Initially, they would source materials from other countries to make the tiles. The materials were very expensive though. Later, they began to procure the materials from within the country, but without compromising on the quality.
"It not only quickened the delivery process, but also reduced expenses," says Idris Rajkotwala, 30, son of Shabbir, who is an executive director at Unitile.
He joined the business 10 years ago when the company's turnover was about Rs 60 crore and implemented new strategies that helped in the company's growth.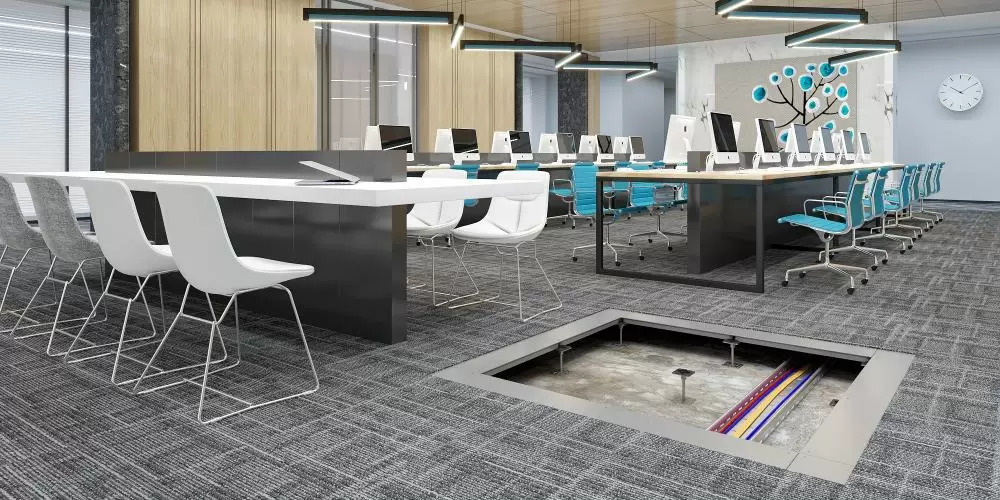 A view of an office with Unitile flooring
Idris holds a BSc marketing degree from MDIS, Singapore. Later, he pursued Post Graduate Program in Family Managed Business (PGP-FMB) from SP Jain Institute of Management, Mumbai.
"I did the course to understand how a family business is managed properly and to take it to the next level," says Idris.
In addition to sales, he focused on building the brand and gaining the trust of the people and employees.
"We began using emailer, social media and other technologies. Moreover, earlier, if there was any work in Chennai, then the co-founders would fly to Chennai to execute the work. Now, we have adopted the contract system," he says.
"We hire contractors in the city where we have work. They do the job for us. This saves a lot of time for us to focus on other responsibilities."
His wife Drashti Shah is a senior manager in the company and handles marketing and communication. "She helped a lot in building the brand," says Idris.
Drashti holds an MBA in Public Relations, Advertising and Applied Communication from Symbiosis Institute of Media and Communication, Bengaluru.
Unitile that started with two young co-founders and two employees now has 250 employees on its rolls.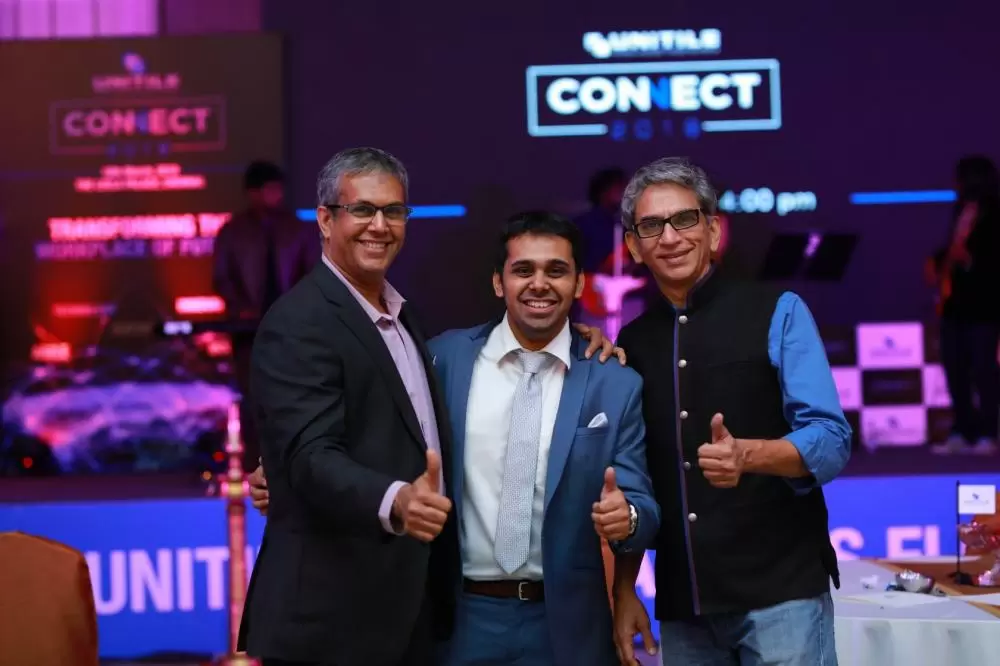 Moiz and Shabbir with Idris (centre)
They work with some of the top architects in the country including Adrianse, Concept Architect, DSP Architect, DWP Architect, Edifice, M Moser, RSP Architect, Sankalpan, Space Matrix, Symmetrics, SWBI Architect, and Narsi & Associates.
The contractors they work with include Padam Interiors, Concept Architect, Eleganz, and IL&FS Engineering and Construction.
The company has manufacturing units at Sanjan and Umbergon in Gujarat spread over a total of 7 lakh sq ft area.
Though their turnover slumped a bit during the 2020-21 FY, they have bounced back strongly this FY touching Rs 144.45 crore by December.
The brothers who grew up in a chawl now own 4BHK houses in Juhu and Versova and drive cars like Audi, Volvo, and Land Rover.
Wish to share your story?
Trending Now: