With Rs 585 crore premium collection in a single FY, he has proved small town upbringing can pose no hurdle to success
Gurvinder Singh
&nbsp | &nbsp
12-March-2022
Vol 13&nbsp|&nbspIssue 10
When Rakesh Goyal came to Mumbai looking for a job around 22 years ago, he knew no one in the City of Dreams. But he had big ambitions and wanted to be successful in life.

Hailing from Hindaun in Rajasthan, a small city located about 150 km from the state capital Jaipur, he had come to Mumbai from Delhi, where he had worked for about five years in a couple of companies.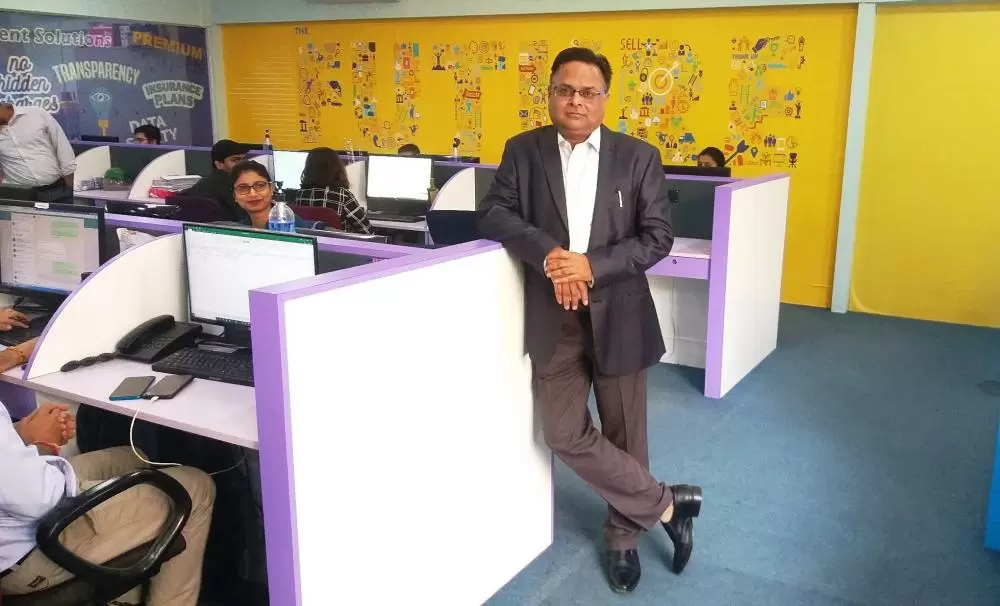 Rakesh Goyal hails from Hindaun, a small city in Rajasthan. He launched Probus Insurance Broker Pvt Ltd in 2011
"I knew nobody in Mumbai when I first came to the city," says Rakesh, founder of Mumbai-based Probus Insurance Broker Pvt. Ltd - which sold over a million policies and grossed a whopping Rs 585 crore premium collection last year - as he reflects on his early days in Mumbai.
"I gave interviews and got a job at Bonanza Portfolio Limited, a broking house, where I handled the Demat division. My salary was Rs 15,000. I rented a small room and lived alone in the city."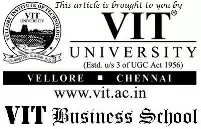 "Life was tough as I missed home, but I was determined in doing something big and proving before others that upbringing in a small town can pose no hurdle in the lives of those who want to succeed."
Rakesh comes from a humble, middle-class background. His father had a textile shop in Hindaun and his mother is a housewife. His was a large family and he is the second among five siblings.
He completed his higher secondary education in a government school in Hindi medium and graduated in mathematics and science from Rajasthan University.
Later, he finished his MBA from Jagan Institute of Management Studies, Delhi, in 1995 and landed a job as a financial analyst at World Index Invest Private Limited, a forex trading firm in Delhi.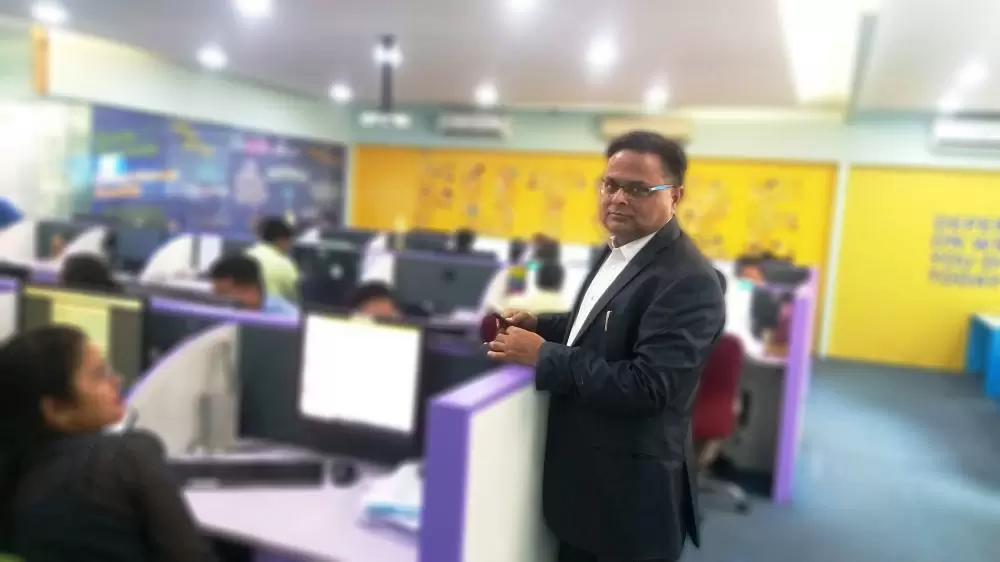 Rakesh came to Mumbai in search of a job. He knew nobody in the city
"My first salary was Rs 10,000 and it was a big amount in those days. I worked at World Index for three years but the company shut down due to some issues in 1998," he says, tracing his career trajectory in the corporate world.
"I then joined Gogia Capital Services, also in Delhi, for the same salary. The company was into share market and I handled their demat division. But I quit the company after working there for 14 months."
It was then that he decided to shift to Mumbai since he was unable to get a job in Delhi. In Mumbai, he joined Bonanza Portfolio Limited and he worked in the company from 2000 to 2011.
He used to commute by train to his workplace during his initial days in Mumbai and he has fond memories of eating vada pav and pav bhaji outside the railway station.
Rakesh headed the depository services and later become senior vice president at Bonanza. He worked there for 11 years. "I established the mutual funds and insurance divisions in the company," he says.
"Being from a business background, I always wanted to start something of my own. So, after working in the company for 11 years I took the decision to quit and start an insurance brokerage firm."
In 2011, he started Probus Insurance Broker Private Limited from a small 500 sq ft rented space at Goregaon with an investment of Rs 50 lakh.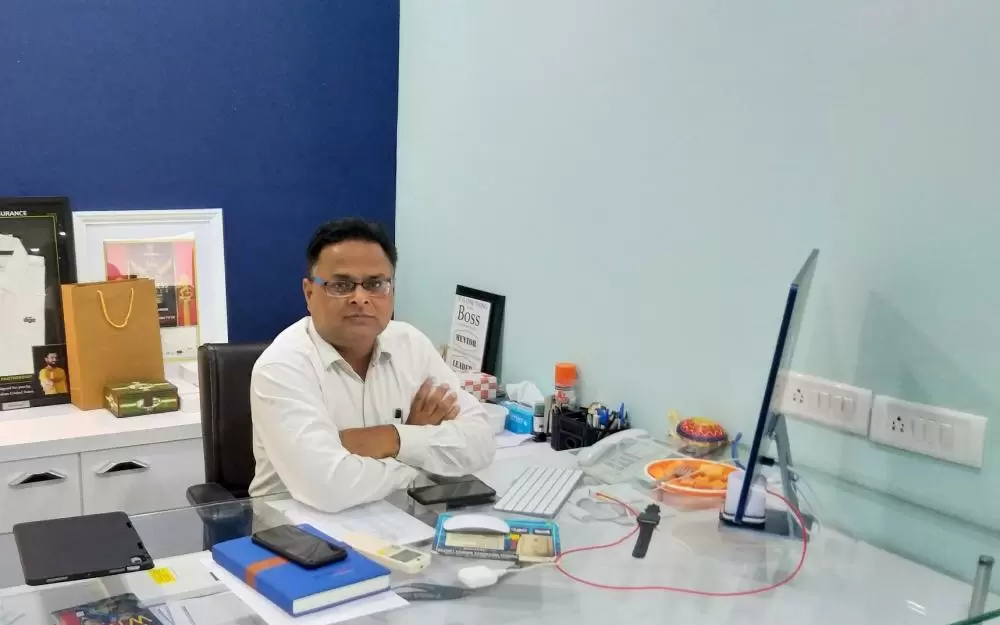 Probus started receiving more business after it started selling policies online
He raised the capital by offering 75% stakes in the company to investors. Bonanza Portfolio Limited was an early investor.
"The monthly rent for our office was around Rs 22,000," he says. "We started with 12 employees. We sold all kinds of policies of HDFC Life, ICICI Prudential and other companies on a commission basis."
The company offers a wide range of insurance policies covering life, health, property and even travel. Corporate insurance plans offer benefits for both the business and employees.
However, he says that the major turning point for the business happened in 2016 when they started selling policies digitally.
"The policies used to be sold earlier in the traditional brick-and-mortar model with the agents going to the houses of the clients to sell the policies," he says.
"But when we began to sell digitally it brought a major change in our business and we started growing fast. Customers were able to buy policies online and also using the app."
Since the last four years the company has been registering 100% growth annually.
"We sold around 68000 policies in 2017-18 that rose to 2.7 lakh in 2018-19. It increased to 9.5 lakh policies in 2019-20 and 13 lakh policies in 2020-21. The premium collection stood at Rs 585 crore in the last financial year," he says.
Today, the company has a pan-India presence with 19 offices around the country with staff strength of 350. They have a 4000 sq ft sprawling office in Mumbai.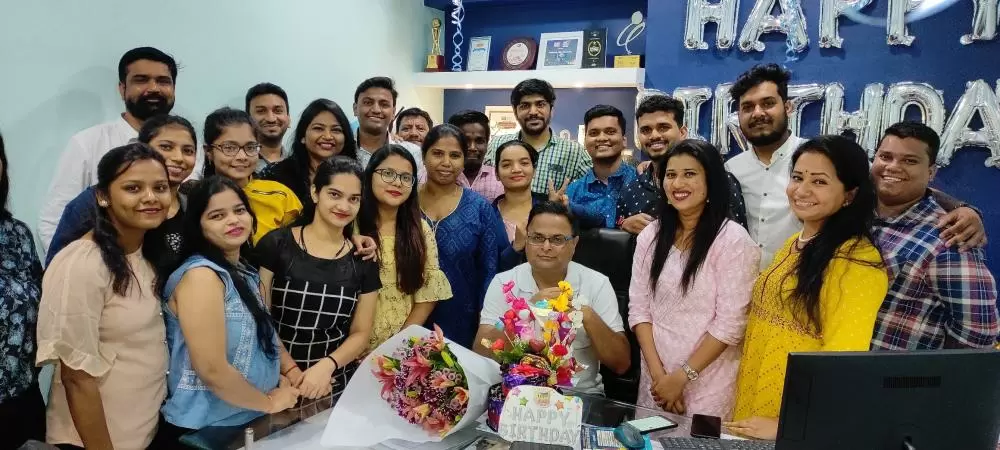 Around 350 employees work at Probus. Team members with the boss on his birthday
Rakesh's wife Rekha is a housewife. The couple has a daughter, Pavinsha, 18, and a son Dhwaj, 12.
Having built a successful company in a city where he knew nobody and had no job or contacts when he arrived in 2000, Rakesh offers his two cents to budding entrepreneurs.
"Always have a long-term vision. Don't work for money but work for growth. Try to build your career without focusing on money. Work with passion and dedication and money will come automatically."
Wish to share your story?
Trending Now: