How a Tata Motors engineer built a Rs 20 crore turnover business after quitting his job inspired by a Hindi film
Sofia Danish Khan
&nbsp | &nbsp
08-March-2022
Vol 13&nbsp|&nbspIssue 10
A young Tata Motors engineer turned down an opportunity to move to S. Korea to work on a joint venture truck project with Daewoo and quit his job to start his own company.

Looking back, nearly 15 years later, Anshuman Agrawal, says he was inspired to become an entrepreneur after watching the film 'Guru', an Abhishek Bachchan starrer that was released that year.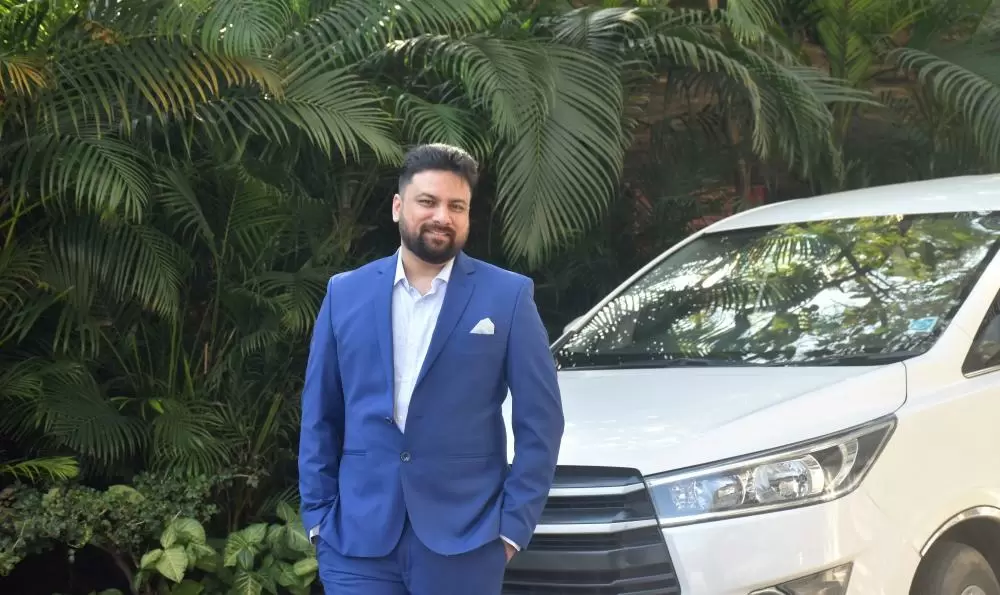 Anshuman Agrawal started a oil purification products trading business at the age of 24 quitting his job at Tata Motors (Photos: Special Arrangement)
Anshuman is founder of Minimac Systems Pvt. Ltd, a Rs 20 crore turnover Pune-based company.
Minimac Systems is a manufacturer of oil purifying equipment that cleans the oil used in machineries in major industries including steel and power plants.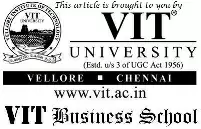 When he took the decision to become an entrepreneur Anshuman was just 24 years old and the year was 2007.
"I had bought a 2 BHK house on EMI, and did not have much savings, and did not want to ask my parents for money. I hardly had Rs 2000 in my bank account, and I was banking upon my PF fund to start my business," he says.
"An amount of Rs 50,000 was released after three months. I almost started with negligible capital."
At Tata Motors, Anshuman's salary was Rs 35,000. "But after the deductions and my expenses I could hardly save Rs 10,000. I wanted to buy a bike, and thought that the salary should suffice, but I was able to buy one on EMI only."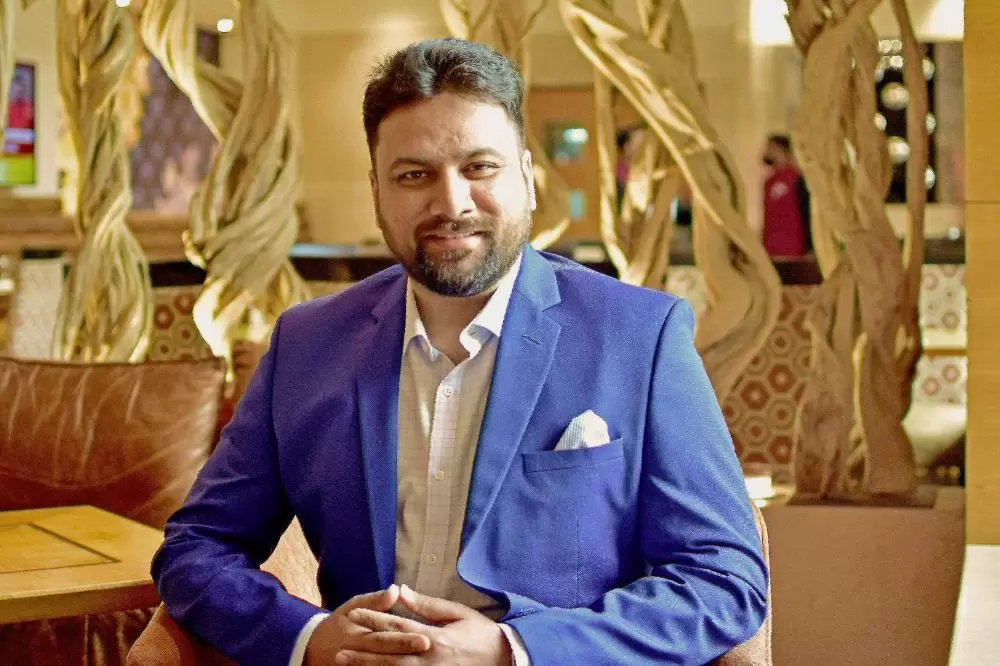 Anshuman was part of the New Product Innovation team at Tata Motors
"Tata Motors was working on Prima Truck, which was a joint venture with South Korean company Daewoo," says Anshuman. "Tata Motors needed someone to be in Korea to oversee the project there, and my name was shortlisted.
"I was already handling all the work related to this JV in India, so they wanted me to go." Anshuman had been inducted into the company based on his skills in car design.
He had done his B Tech in Mining Machinery from IIT Dhanbad and had won a futuristic car design contest organized by IIT Kharagpur in 2003.
"Our team bagged the best car design award from Venkat Sumantran, who was the Executive Director of Tata Motors then. I was leading a three-member team, and we had envisioned a futuristic car for 2025."
His team had envisioned cars running on Lithium ion battery, puncture free tyres and virtual reality augmented windows.
"Today, all of this has become a reality," says Anshuman.
At Tata Motors he was part of the New Product Innovation department when he decided to quit the company and launch Minimac Solutions, a trading company for lubrication products of industrial machinery.
"During those days, the movie Guru, which was about a man who took risks and started his own venture was playing at a theatre and I happened to watch it. I was very inspired by the film, and resigned the very next day," he says.
"I realized that if Tata Motors could trust me to handle an international business, then I could certainly trust myself to start something new of my own."
He launched Minimac Solution, a proprietorship firm, from his 2 BHK house with a table and a computer. "I chose trading business because it needed low capital and also since it was easy to get credit from the supplier," says Anshuman.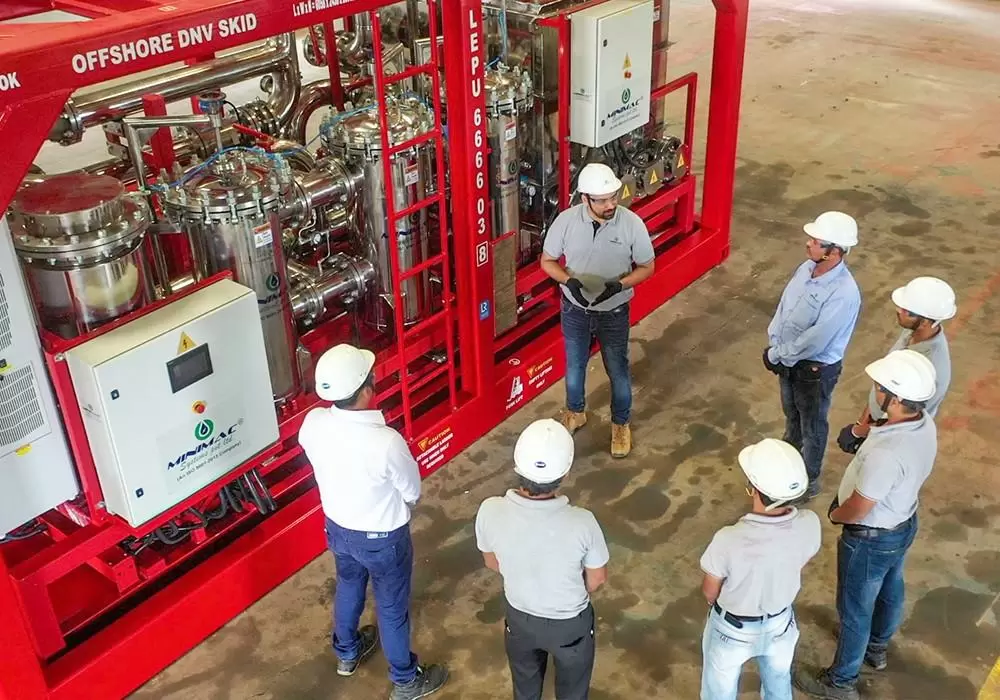 Minimac Systems has two manufacturing units in Pune
The business took off well and he hired the first employee after six months. In the first year, the company did business of around Rs 2 lakh and by 2012 the turnover touched Rs 2 crore.
Having made some money, he decided to shut his trading company and set up a manufacturing unit. In 2012, he launched Minimac Systems Pvt. Ltd with Rs 5 lakh to manufacture oil purification equipment and systems that are used to purify the lubricants used in industries.
"Trading was never my cup of tea," he says. "I wanted to introduce new products in the market and indigenize manufacturing. We absorbed around 10 employees from the previous company.
"Minimac technology helps in eliminating the need of changing different type of oils by the clients across various industries.
"Minimac is the only technology in the world, which removes solid particles, water / moisture and air / gases from the oil in one go. These are availed by clients across power, steel, cement, paper, sugar, automotive, plastics and other industries."
The company's first manufacturing unit was set up at Talwade industrial area in Pune.
The turnover of Minimac was Rs 13 crore in 2019-20, but it fell to Rs 7 crore in the next year due to the pandemic. They have now bounced back to touch an all-time high turnover of Rs 20 crore.
The quick turnaround was made possible because Anshuman used the pandemic to rework his strategies. During the lockdown he organized many digital activities like webinars and connected with clients from all parts of the world.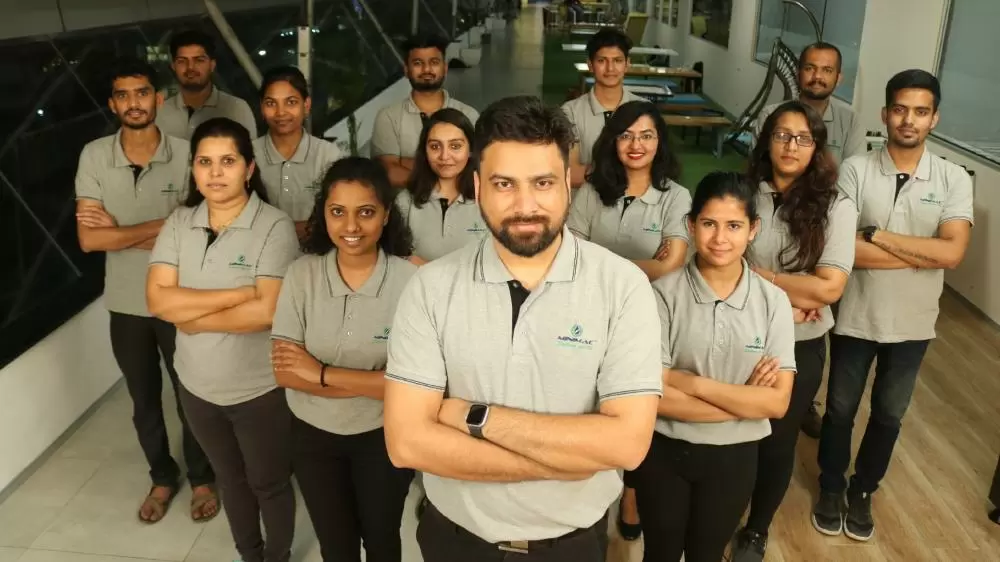 Anshuman with some members of his team
"Since physical meetings were not possible we went online. We focused on digital and social media marketing to reach out to people," says Anshuman.
"Another decision I took was to increase production capacity, as I was confident that once the situation improved, demand for our products would go up.
"I had envisaged a sudden rush of orders once the pandemic came to an end, and this is what exactly happened.
"We also invested on R&D and product development and have developed three to four products like Coalescer based purifier. We have also done technological collaborations with US based companies."
Minimac operates from three different locations in Pune. The assembling and fabrication work is done at their Chakan unit (13000 sq ft), and Talawade unit (10,000 sq ft) respectively.
The Sales team works from a co-working space at 91 Springboard. Around 66 people work at Minmimac currently.
Their clients include Adani Power, BHEL, Essar, HP, Indian Oil, Halliburton, NPCC and Petrofac.
Anshuman grew up in Ranchi, Jharkhand. He finished Class 10 from St Xavier's School, Ranchi and then passed Class 12 from DPS Ranchi with 82%.
He then joined IIT Dhanbad (when was earlier known as Indian School of Mines, Dhanbad) to do his B Tech.
Anshuman's father Prabhakar Agrawal has his own furnishing business in Ranchi. His mother, Roopa Agrawal, is a social activist working for women empowerment.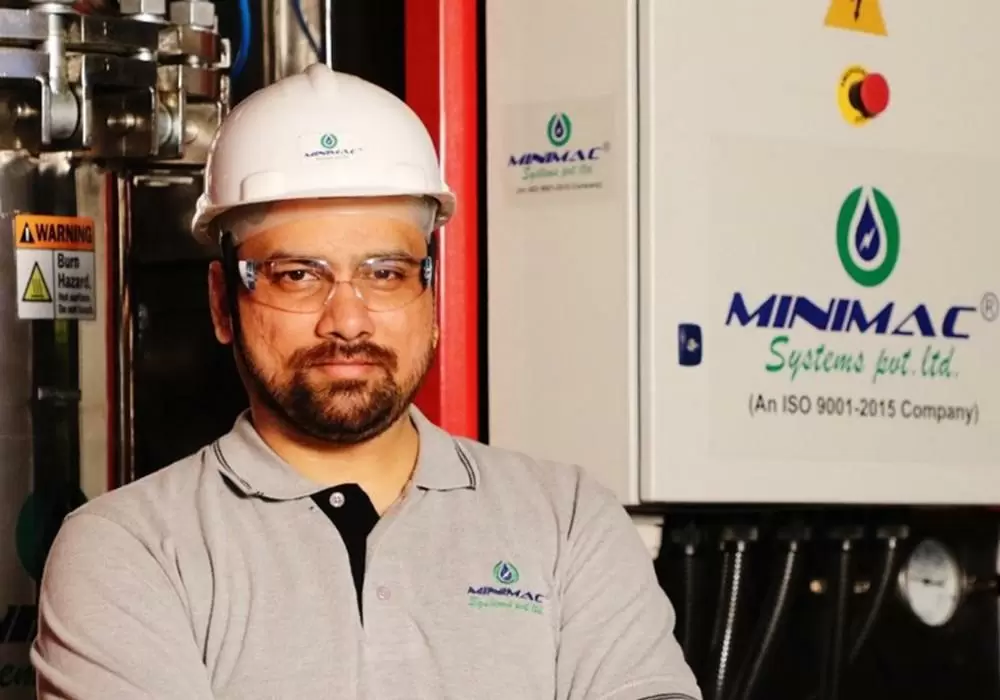 Anshuman spends most of his free time with his wife and daughter
He has an elder brother Nishith Agrawal, who is now working in Amazon Singapore.
Anshuman's wife, Prerna Agrawal, heads the company's HR department. She has done her MBA from Tata Institute of Social Sciences, and the couple has an eight-year-old daughter.
"Most of my hobbies revolve around my daughter and wife and this is my way of spending time with them," says Anshuman. "I love to dance and sing with my daughter, and love to do craft and make paintings on acrylic canvas."
Wish to share your story?
Trending Now: