He took his father's electrical wire and cable business from Rs 70 lakh turnover to Rs 5000 crore turnover
Sofia Danish Khan
&nbsp | &nbsp New Delhi
17-February-2022
Vol 13&nbsp|&nbspIssue 7
When Anil Gupta joined his father's electrical wire and cable business in 1980 after finishing his M Com from Dr Zakir Hussain College, Delhi, the turnover of Delhi-based Krishna Electrical Industries (KEI) was just Rs 70 lakh.

Their only factory was located at Bara Hindu Rao in Old Delhi and they employed about 120 people.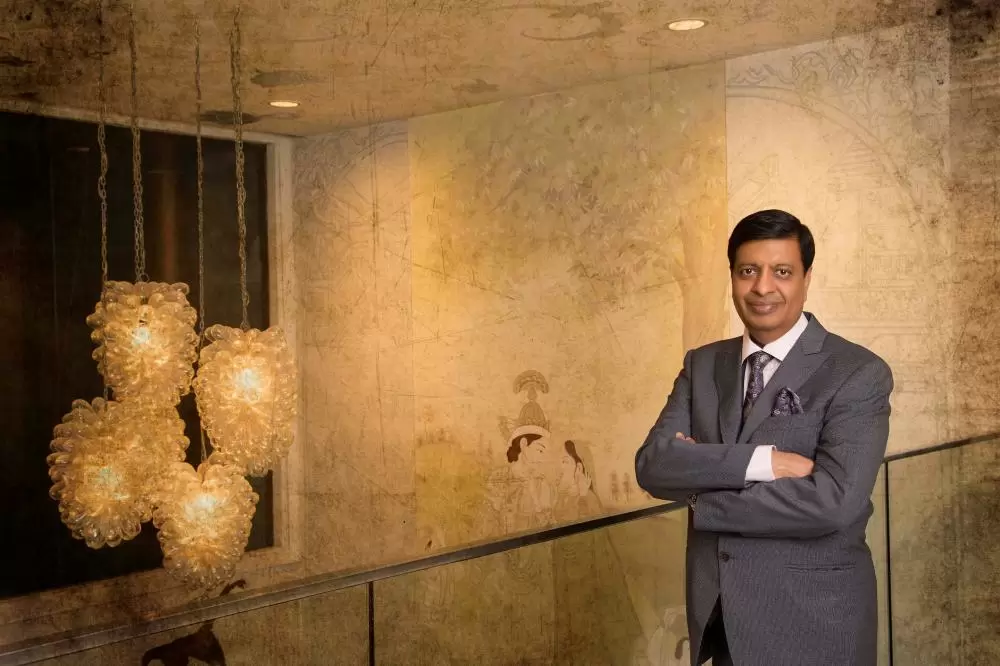 Anil Gupta joined his father's electrical wire and cable business in 1980 when he was just 21 (Photos: Special Arrangement)

Four decades later, KEI Industries has grown into a Rs 5000 crore turnover public company with 2200 employees, 21 offices in India, and exporting to 45 countries, including Singapore, Nigeria, Kazakhstan, Dubai, and The Gambia.
Anil has taken the company from manufacturing rubber coated wires for home appliances and house wiring to now manufacturing all kinds of low tension, high tension, and extra high voltage power cables up to 400kv.
He has built on the foundation laid by his father Dayanand Gupta. "I was absolutely inspired by my father and started visiting the factory with him from the time I was a 15-year-old.
"I would spend more time in the factory during the summer vacations," says Anil, recalling his association with the company that was started by his father in 1948.
"I delivered goods to customers, drove my father around for his meetings, and learned about the machinery and processes at an early age.
"When I finally joined the company fulltime after my M Com, I already knew quite a bit about the business."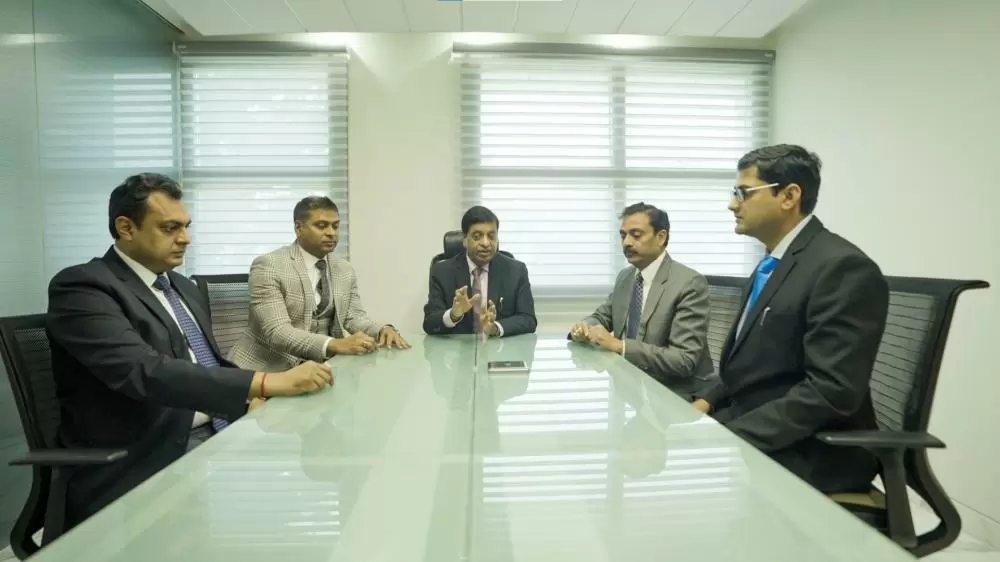 Anil has built his business meticulously by increasing production capacity and diversifying his portfolio of products and customers
He was 21 when he joined the business in 1980. "I was keen on transforming the business within a year. We purchased land at Badli (on the outskirts of Delhi) and set up a bigger factory there.
"Until then we were manufacturing only rubber coated wires for home appliances and electrical wires for house wiring. In the new factory, we started making wires and cables for the railways and postal department."
KEI was a partnership firm in those days and his father's brother was also involved in the business. Later, they also formed another company called Paramount Cable Corporation in the 1980s.
In 1983, they began construction of a new factory at Okhla, Delhi, which became operational in 1985. The same year the combined turnover of Paramount and KEI touched Rs 3.5 crore.
"My father and his brother decided to split in 1985. My father got KEI and uncle got Paramount," says Anil, whose brother Sunil also joined KEI after completing his education.
KEI started making copper alloy rods and cables in 1986 and started supplying to thermal power plants and refineries where such cables were in demand. By 1990, their turnover touched Rs 18 crore.
In 1991, they started supplying cables to GAIL, Indian Oil, Bharat Petroleum, and other oil refineries. They also set up a manufacturing unit for aluminum cable in Okhla the same year.
Two years later, in 1993, Anil lost his father, but the same year the company also went public.
KEI continued to expand its production facilities, setting up factories at Bhiwadi in Rajasthan, where they started making stainless steel wire and copper cables.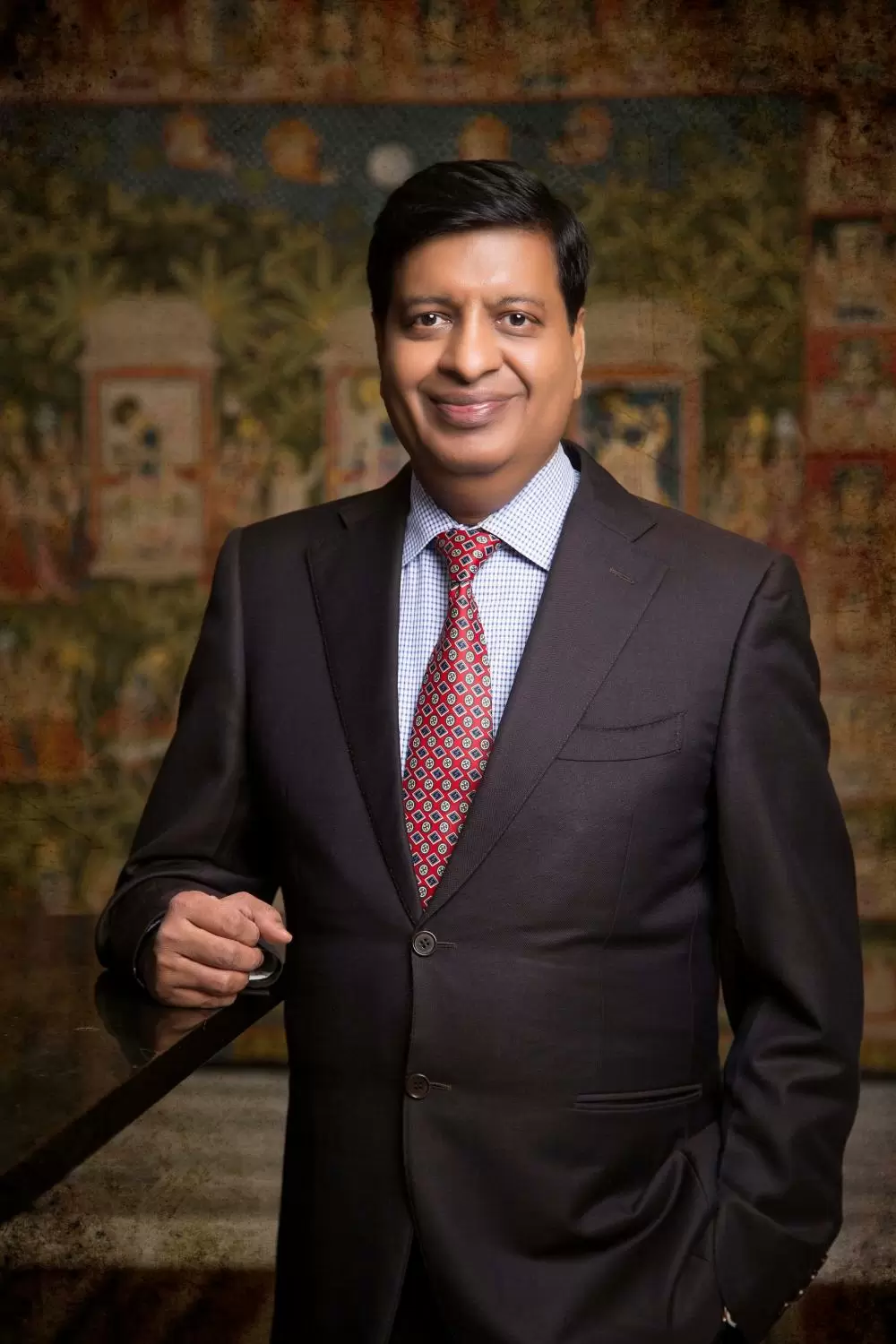 Anil went through a tough period between 1998 and 2002, but learned valuable lessons from the experience
Slowly, Bhiwadi became the company's manufacturing hub.
"It is one and a half hour's drive from Delhi. I go there three times a week. There is a huge team of employees to manage the production and sales at Bhiwadi," says Anil.
"In 1999, I heard that Dadra and Nagar Haveli was coming up with tax exemption schemes for industrialists and so we decided to set up a factory at Silvassa, which became operational in 2001."
While it might seem like it was a smooth journey for Anil, he admits that he had faced tough times in his entrepreneurial journey, especially in the period between 1998 and 2002.
"I had just invested in our Silvassa factory, but there was an economic recession, and both sales and profits dropped. I started transforming the business from B2B to B2C," he says.
"Today, we have a diverse portfolio of both products and customers. We try to meet the demands for wires that are required in the construction industry, power sector, railway sector as well as house wiring. Those difficult years taught me to diversify and not to keep all my eggs in one basket."
In 2006, another unit was set up at Bhiwadi and one more at Chopanki, 5 km from Bhiwadi, three years later. More units were set up in the next couple of years.
The company touched Rs 1000 crore turnover in 2010. They were now producing stainless steel wires, copper and aluminum wires.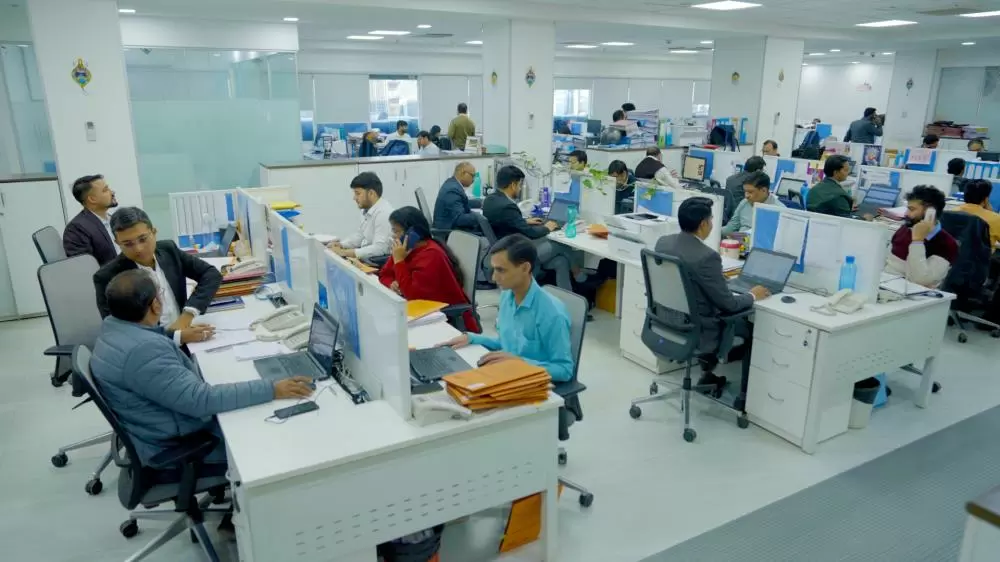 Around 2200 employees work at KEI
In 2012, their turnover touched Rs 2000 crore, Rs 3000 crore in 2015, Rs 4000 crore in 2018 and Rs 5000 crore in 2020.
"The Covid lockdown in 2020 impacted production. But we did not fire anybody, and paid everyone," says Anil, referring to the pandemic that decimated many businesses in the country and left many more jobless.
Anil studied at Ramjas School, Delhi, and then went on to pursue B Com and M Com from Dr Zakir Hussain College, affiliated to Delhi University.
"While in school I played cricket and table tennis with friends. My parents gave a small amount as pocket money. In school days, we used to get 50 paisa a day, and in college we got Rs 10 a day," says Anil, recounting his childhood days.
"My parents were strict about how we spent the money and kept a good control on our whereabouts. I was not a bookworm. I studied books to gain knowledge.
"I had a keen interest in general knowledge and I would read the newspaper daily, and books on economics, geography as well as management."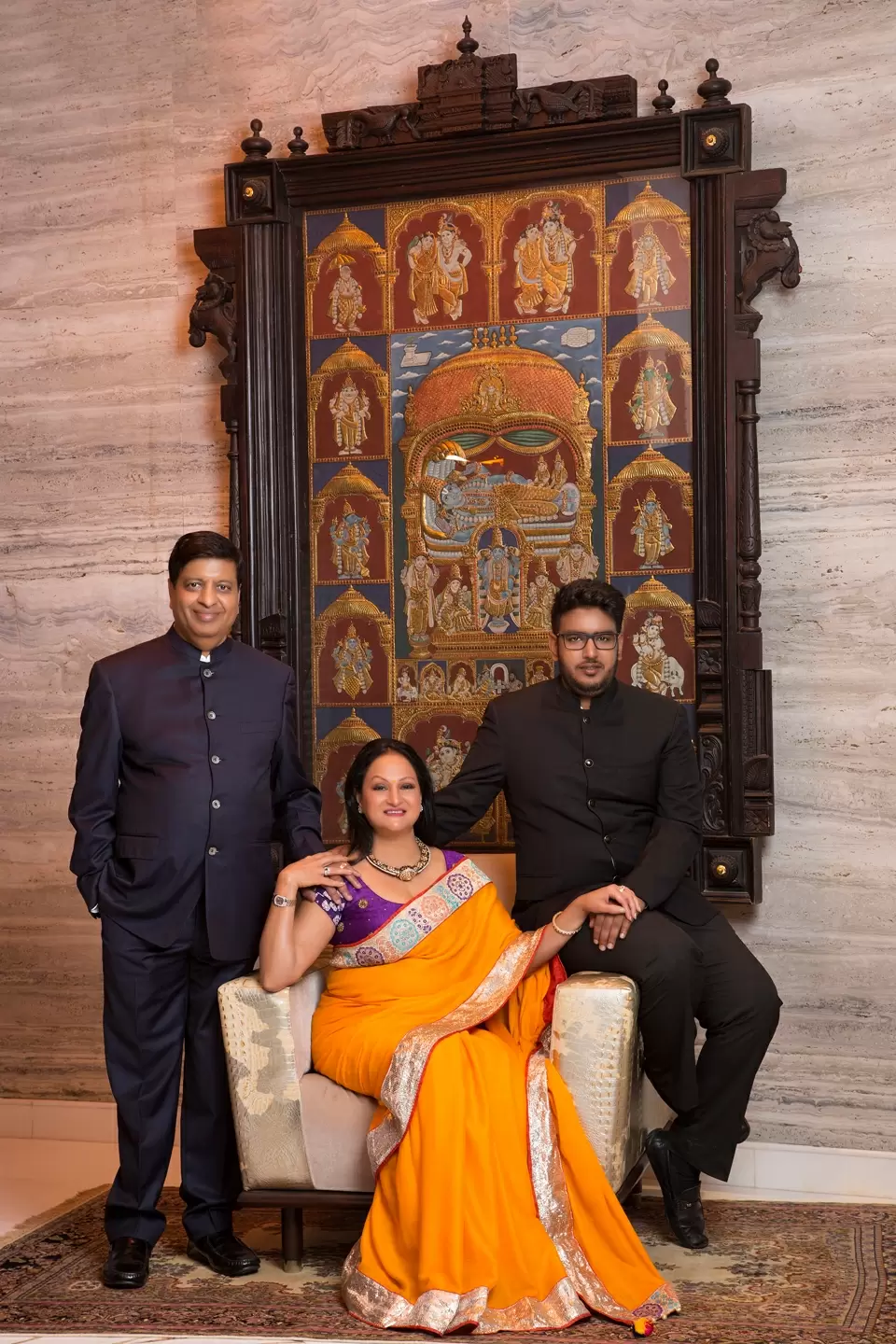 Anil with his wife Archana and son Akshit
Anil's wife Archana Gupta is involved in the business and handles HR department and administration matters.

"She has stood by me in my good and hard times. She always encourages me. I always take a decision about starting a new factory after consulting her," says Anil, waxing eloquent about his wife.

The couple has one son, Akshit Diviaj Gupta, a BBA graduate from Amity University, who joined the business about five years ago.
His wife, Vedika, who holds a masters degree in law was part of the company too, but she is now on a sabbatical to raise their child.
Anil loves to spend time with his family and take off on holidays with them. "I had travelled to Europe twice before turning 20 and it helped me immensely when I joined the business at a young age.
"Now we go on holidays, four to five times in a year, visiting places in India and abroad. I have a granddaughter who is around two years old and I love to spend time with her," says the businessman, who has struck an exemplary work – life balance.
As for his future plans, Anil says he has plans to double production capacity by constructing a greenfield factory. "By 2026, we want to cross Rs 10,000 crore turnover."
Wish to share your story?
Trending Now: