How a business idea dawned from a fiasco and led to building a Rs 20 crore turnover travel company
09-February-2022
Vol 13&nbsp|&nbspIssue 6
Varun Sarda, founder of wtfares, a Nagpur-based online travel company has an interesting backstory to his Rs 20 crore turnover business which he started with an investment of just Rs 6 lakh around eight years ago.

In 2013, he had booked air tickets from Nagpur to Delhi for himself and his father, and a hotel in Delhi for their stay through a popular travel portal.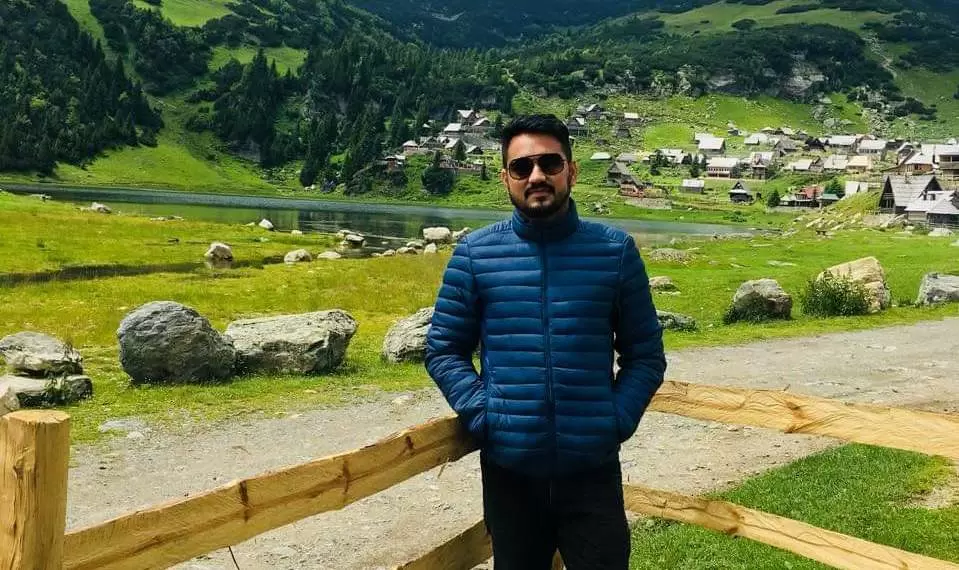 Varun Sarda launched Wtfares as a flight ticket booking portal in 2014 with Rs 6 lakh (Photos: Special Arrangement)
But upon reaching Delhi, he was shocked to find out that the hotel was no longer in business and it had shut down six months earlier. "I made multiple calls to the travel portal, but they failed to help me," says 33-year-old Varun.
"We checked in at another hotel and stayed there. However, that incident led to a different journey in my life."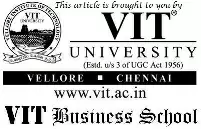 Back in Nagpur, he shared his bitter experience on social media and the feedback he received for his posts was the spark for his new venture.
"I realised then that many others too had faced similar experiences. That's when I thought of starting a travel company and offer better service to customers," says Varun.
For six months, he worked as an independent travel agent booking flight tickets to get a hang of the industry and gain experience before taking the plunge.
In 2014, Varun borrowed Rs 6 lakh from his mother, grandparents and two of his friends to launch wtfares, which started as a flight ticket booking portal. His two friends also joined him in the business.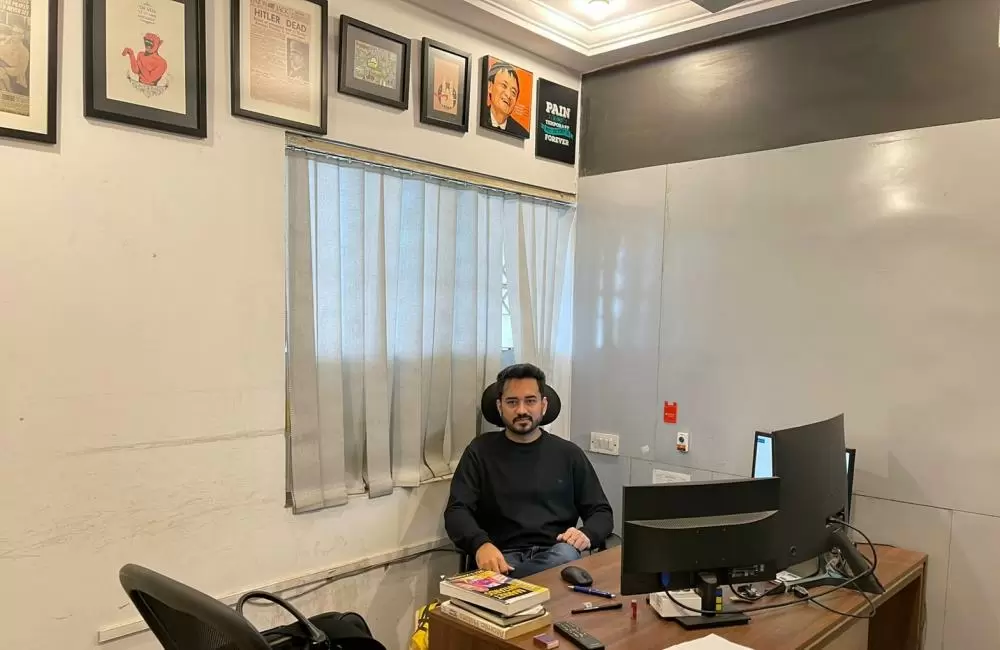 Varun at his office. The company has around 32 employees
"I used my father's office initially as we did not have a huge fund to rent out an office and staff," he says. Varun's father has a paper manufacturing and printing business.
Within a year, Varun was able to rent a 600 sq ft office and his workforce grew to seven. The company grew financially year on year.
Their turnover touched Rs. 1.5 crore in 2014. Varun says he did something unique in 2016 that even the bigger travel companies had not done before and it boosted their business.
Wtfares offered free cancellation on all domestic flight tickets upto a value of Rs 20,000 for a premium of Rs 3,000. The premium also took care of the passenger's travel insurance. The only catch was that the refund could be used only for future bookings.
"It became a big hit and took the company to the next level in the industry," says Varun. "We were grossing Rs 3 crore when we launched this scheme, but by 2017 we touched Rs 12 crore."
The novelty wore off as others in the industry too came up with similar offers, but Wtfares had found its footing by now and continued to propel forward.
The company began to offer holiday packages and focused on exotic destinations such as Seychelles.
Wtsfares has come a long way from its humble beginning as a flight ticket booking company.
"We are very different from what we were in the beginning," says Varun. "Today people can book a complete holiday package on wtfares according to their budget without much hassle."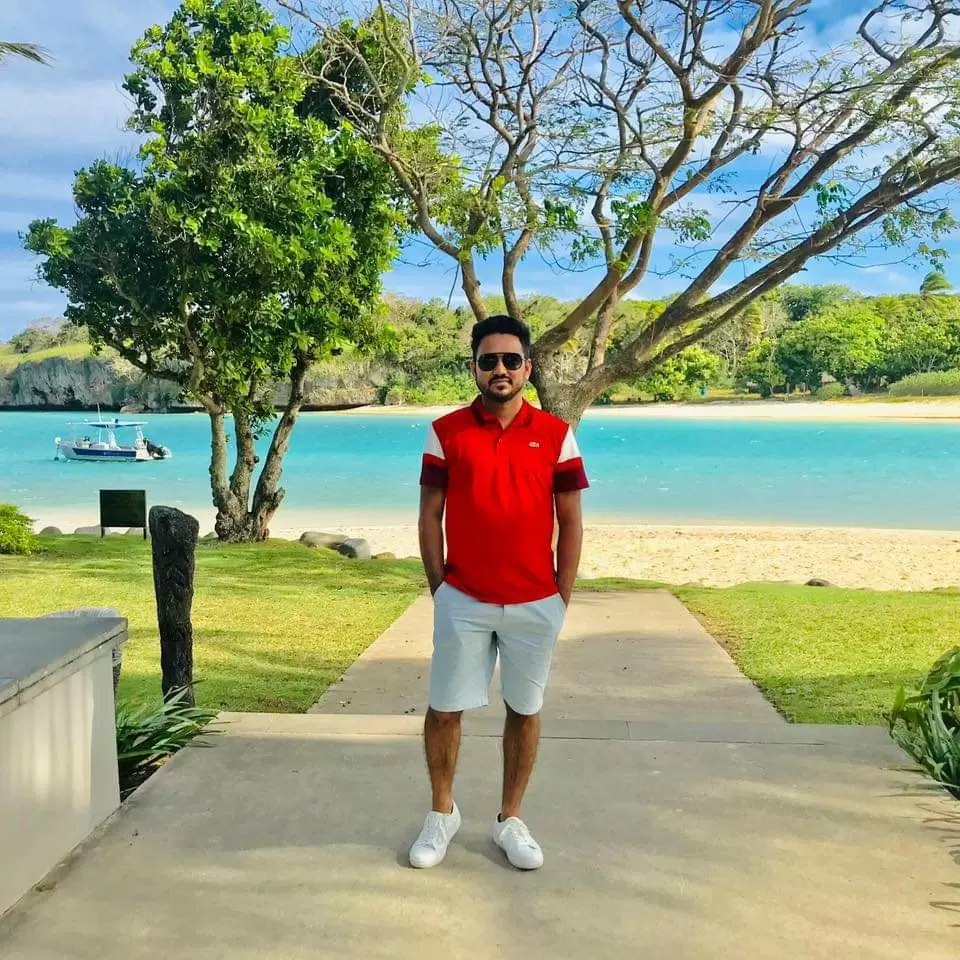 Wtfares offers holiday packages to many foreign destinations such as Seychelles, Taiwan, Jordan and Turkey
For instance, one can get a three-days two-nights holiday package in Srinagar for a couple from Chennai for Rs 41,919 with flight tickets, hotel and local sightseeing charges included.
Their business was hit during the Covid lockdown. But now it's bounced back. "In FY 2021-22 we are expecting to achieve turnover of Rs 50 crore," says Varun.
The company is currently doing more than 3000 transactions a month, including flight tickets, hotel and holiday bookings. They offer holiday packages for places like Seychelles, Taiwan, Jordan and Turkey.
They are also offering packages for corporate companies such as CRED, Paytm, and Amazon Prime.
The company, which was started with only three people and without a separate office, now has 32 employees on its rolls, with a 1200 sq ft office in Bajaj Nagar of Nagpur and an office in Mumbai.
Looking back, Varun says that it was not easy to reach where he is now. "Initially, when people found that we were based in Nagpur (from the address they have provided on their website) there were trust issues.
"Being a small city, people would think if their money would be safe with us. But we have won the trust of our customers through our service. Now we have grown so much that people are booking entire holiday packages with us."
They have received awards for being among the top 5 sellers to Seychelles and for being central India's highest sales contributors to Indigo and Goair.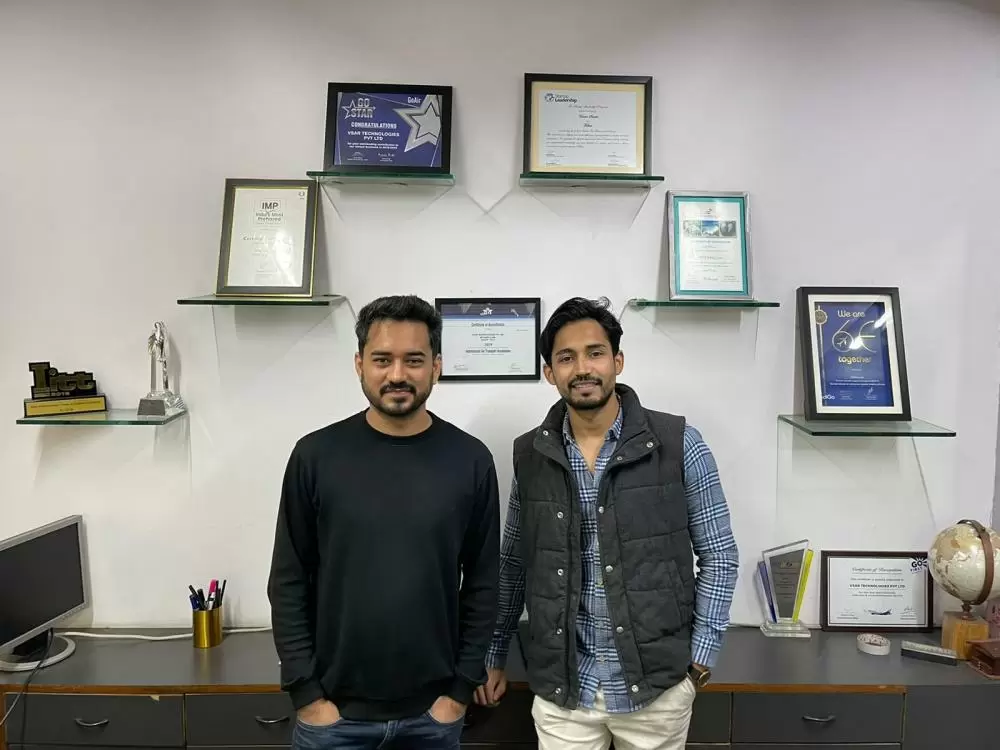 Varun with his brother Vedant Sarda,who is now a co-founder and CTO of wtfares
Varun completed Class 10 from Centre Point School, Nagpur, and Class 12 from Krishna Murthy Jatavallabhula School in Hyderabad.
After graduating in mechanical engineering from BITS, Pilani, in 2010, he launched a tabloid newspaper called ILIKE Times, with content for the youth. But he could not sustain the business and shut down the paper after running it for nearly two years.
He then joined his father's printing business.
"I loved my father's business," he says. "However, you know, you always have the feeling of doing something on your own. And then, that bad experience with the travel company gave me a trigger to start on my own. Thankfully, I succeeded in my journey."
Varun's mother is also involved in his father's printing business and she handles the company's finances.
As someone who has built his own business from scratch, Varun's advice for aspiring entrepreneurs is that they should take the plunge with the finances at their disposal.
"Don't wait for funding and all. Arrange for some initial capital and try hard to generate money from the business," he says.
"If you get some funding along the journey then it is good, but if the absence of funds is stopping you from starting up then you are making a big mistake."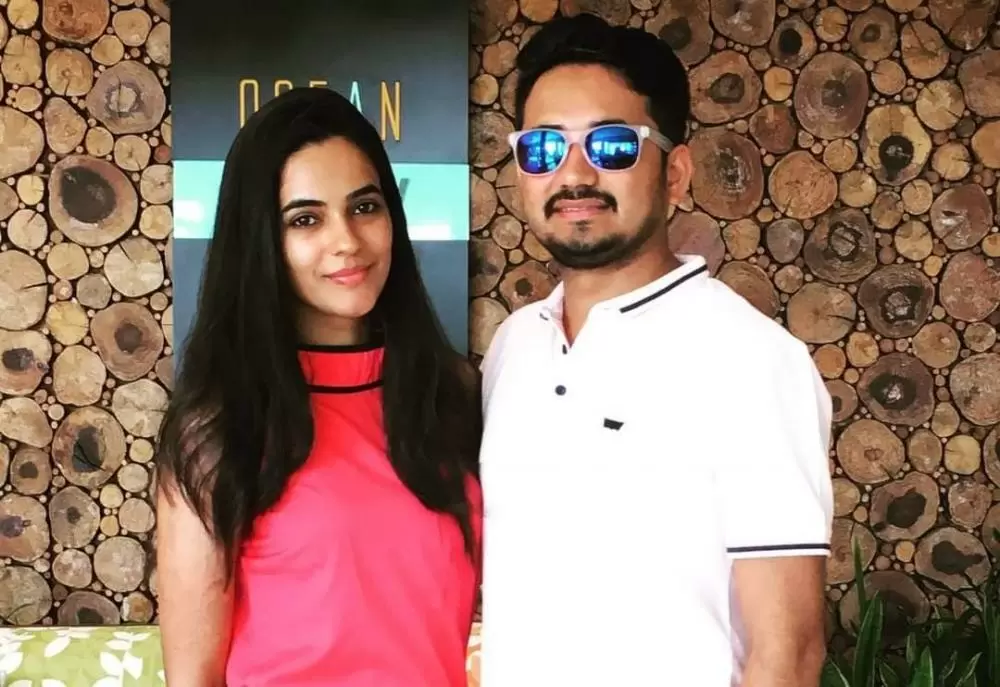 Vaun with his wife Rucha, who is a gynecologist
Varun's wife Rucha Sarda is a gynecologist and the couple has a 18-month-old daughter, Akira. His brother Vedant Sarda, a mechatronics engineering graduate from Rutgers University, New Jersey, is now a co-founder and CTO of wtfares.
When he is not working, and is in a mood to chill, Varun loves to strum his guitar or play a game of badminton.

Trending Now: