How this Delhi lad built a Rs 65 crore luxury salon brand with 1100 employees from a single outlet in 2014
01-February-2022
Vol 13&nbsp|&nbspIssue 5
Hailing from a family that was into real estate business, Danish Batra struck out on his own at age 31 and started his first Hair Masters salon in a 1,000 sq ft area in a basement at Punjabi Bagh, New Delhi, in 2014.

Today, Hair Masters has grown into a 30-outlet chain with a combined turnover of Rs 65 crore. The outlets are located in NCR, Punjab, Haryana, Maharashtra, Uttar Pradesh, Gujarat, and in a couple of other states.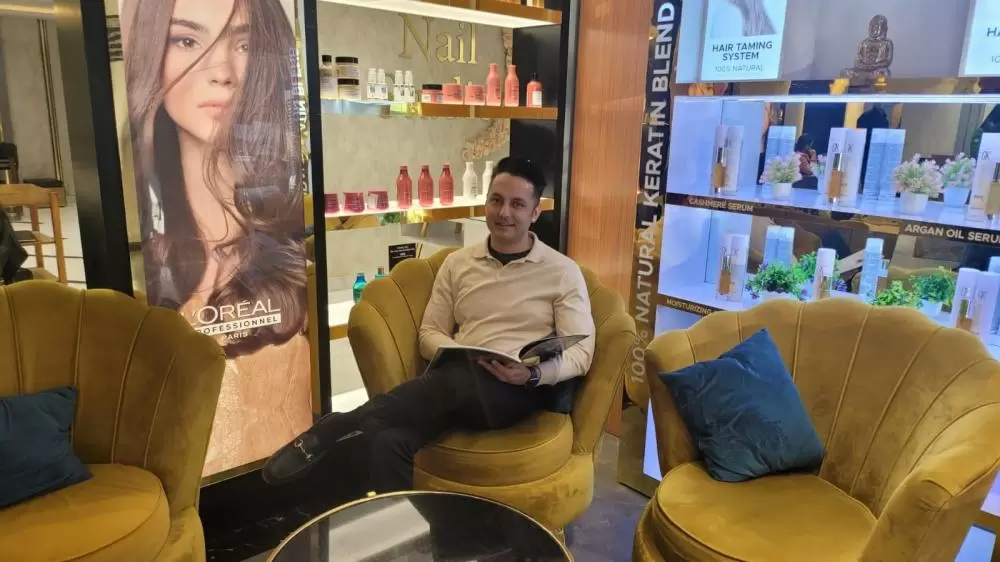 Danish Batra started his first Hair Masters salon from a basement in New Delhi in 2014 (Photos: Special Arrangement)

Danish started his first salon with 11 employees, and quickly added more outlets, all of them offering a five-star ambience, which has now become the USP of Hair Masters outlets.
"Our salons have international class with an Indian flavor," says Danish. "I made visiting the salon an experience, not just a place where people came for hairdos and makeup.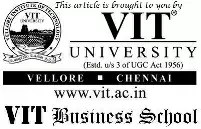 "Just like the five-star hotels where people don't go just to stay and sleep, but to experience the ambience, services, music and vibes."
The salons also have a small pantry where customers can order from a variety of snacks, juices, coffee and tea.
"Salons in India have just tea or coffee, but we have varieties. That's why when people visit us, they don't just come, get their work done and leave. But they take time out to relax and experience the service, ambience and music," says Danish.
Many Bollywood celebrities have walked into their outlets in Mumbai and availed of their services. A couple of their outlets have been used for film and web series shootings as well.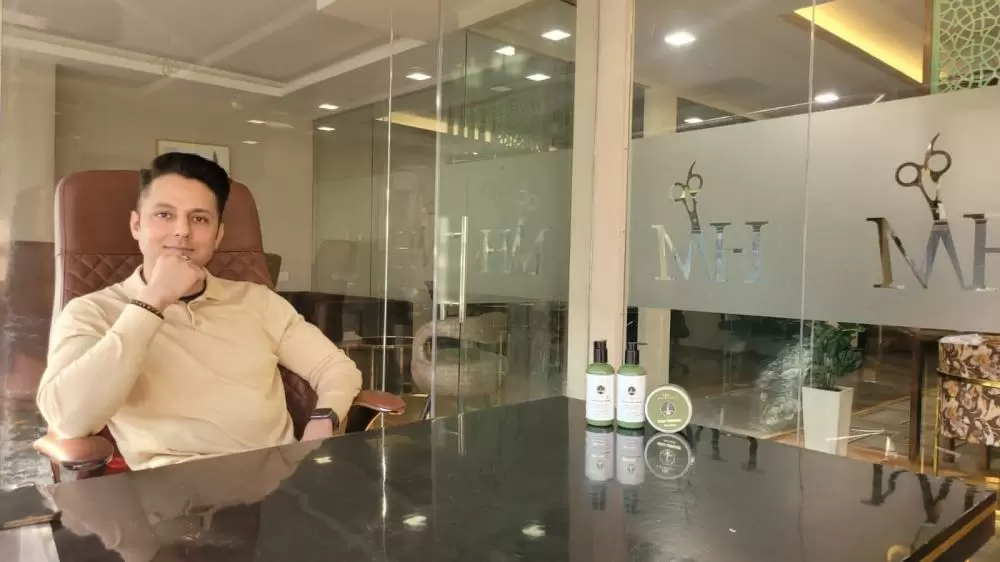 Danish got the idea of starting a salon during his stay in London
Danish is now living his dream. He has been a Delhi boy, studying in Delhi schools and graduating in commerce from Khalsa College in 2002. He completed Class 12 from Guru Harkrishan Public School.
After completing college, he joined his father's real estate business and worked with him for a few years.
In 2011, his father sent him to London to explore business opportunities in that country and settle there.
"Although I went to London, I didn't feel like settling there. I always had a feeling that I could do something in India," says Danish.
The spark for a business idea came during his regular visits to Headmasters, a salon chain in UK.
"I was amazed by their service, the ambience of the place and the equipment they used. I am a creative person and the place inspired me so much that I thought of starting a salon business of my own in India," says Danish.
He didn't reveal his plans to anyone, but decided to enroll for a few short-term courses in hair-styling and makeup works in London. He returned to India after staying in London for just nine months.
Back in India, he had to rejoin his father's real estate business. "However, there were a lot of arguments between me and my father," says Danish. "I would take decisions without consulting my father and it would lead to arguments.
"I liked to live life on my own terms and didn't want to be told by anyone. From a very young age I wanted to do something on my own.
"It might have also been one of reasons why I could not work with my father. But my father wanted me to continue his business."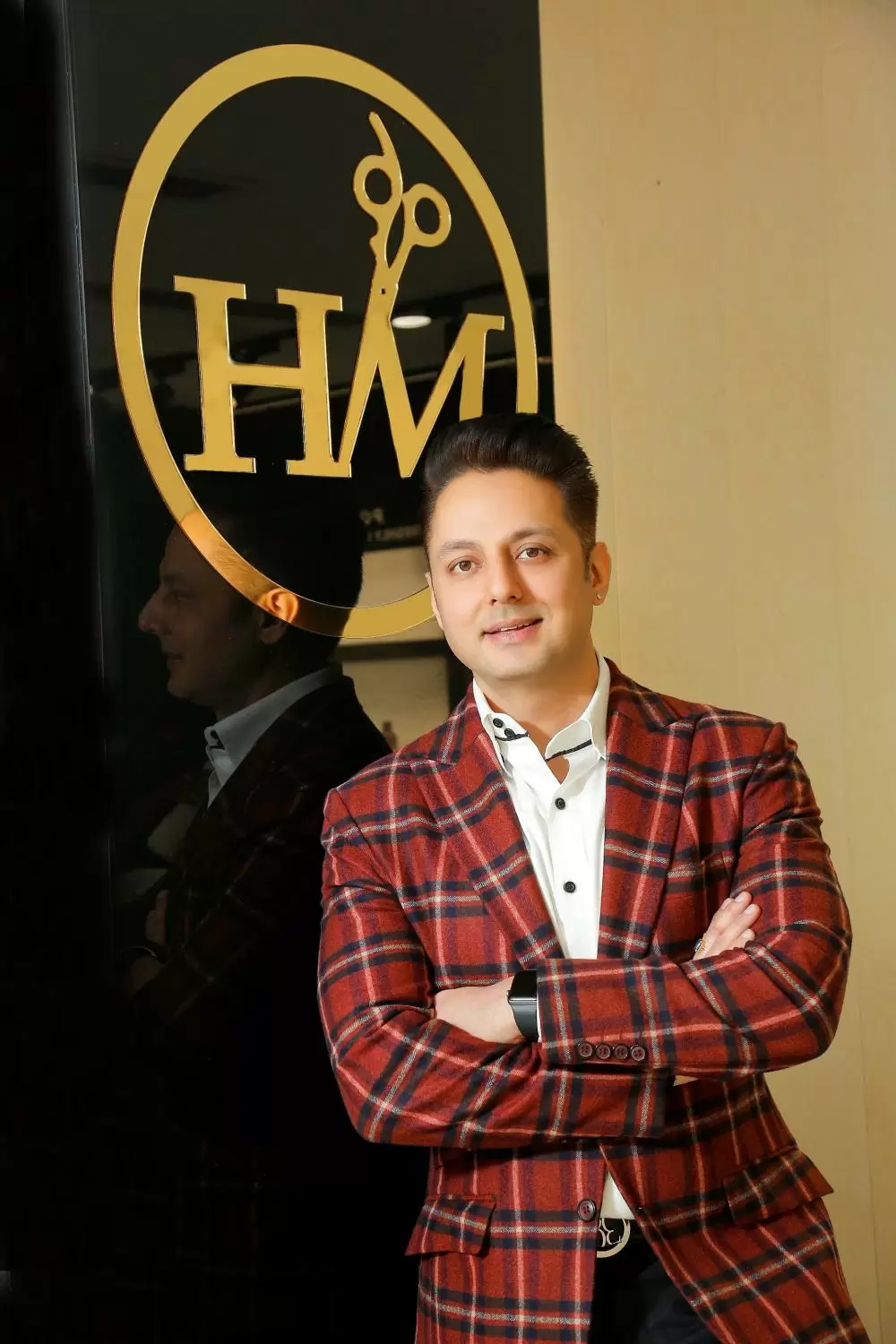 Danish believes in using premium products and offering luxury services at Hair Masters
Eventually, about three years after returning from London, he told his father that he wanted to quit and start a salon for which he needed Rs 25 lakh.
The family, Danish says, did not like the idea in the beginning. But he was able to persuade them to support him. With Rs 25 lakh, in 2014, he started his first salon in a basement, with all the trappings of an international luxury salon.
From the beginning the charges were high in his salons as he keeps only premier products in his outlets. For HD makeup the charges are about Rs 5,000 and their hairstyling charges start from Rs 700.
He advertised his outlet through social media, and advertisements in newspapers, radios and hoardings.
Within six months of starting his business, he moved from the basement area to a three-storey building.
"In one floor we trained the employees; the second floor is for female salon and beauty services. The third floor is for male salon and beauty services," he says.
Many of their outlets are located in large areas, which is another distinct feature of the chain. For instance, the Punjabi Bagh outlet is spread over 10,000 sq ft and has 120 employees.
An outlet in Chandigarh is on a 20,000 sq ft area with 200 employees. "My salons are so big that they look like a mall," says Danish.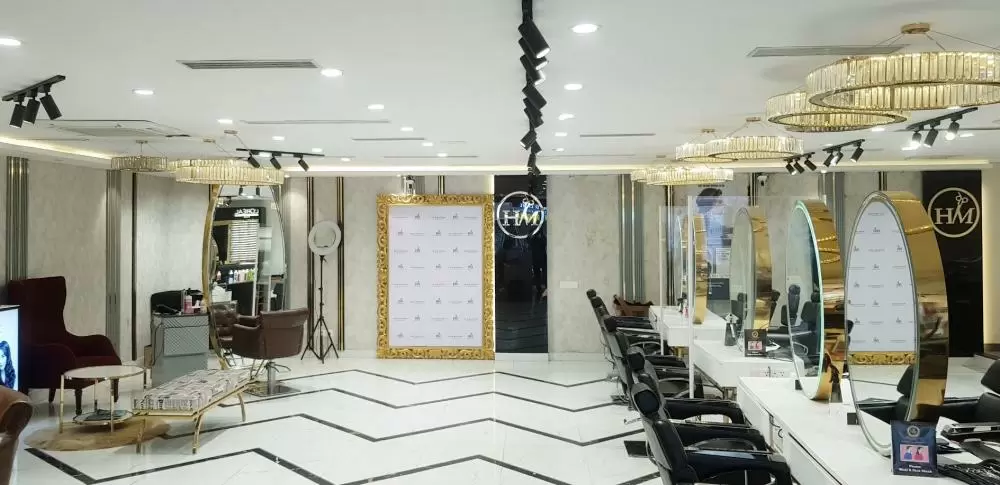 A view of the interiors at a Hair Masters outlet
In the first year itself, their turnover had touched Rs 1 crore. Today, around 1100 employees work in 30 Hair Masters outlets.
While the business focuses on an affluent clientele, Danish offers opportunities for his low-level employees to grow in the organisation. He sends his employees to London to receive training in various beauty services.
"I pick those who are working in my salon for small salaries like helpers and others for the training," says Danish.
"Every year we sponsor about 10 employees for these training programs and take care of all their expenses, including their travel, food and accommodation. Many of them come from very humble backgrounds."
So far, around 40 employees have benefited from this program and have received promotions on completion of their training.
While it seems that Danish had a dream run, he shares that in 2017 he learned a valuable lesson when he suffered big losses after he invested around Rs 6 crore in a sweets shop and in a restaurant.
"Both the businesses flopped. I learnt that no matter how successful you are in one field, you can't make it in every field," he says.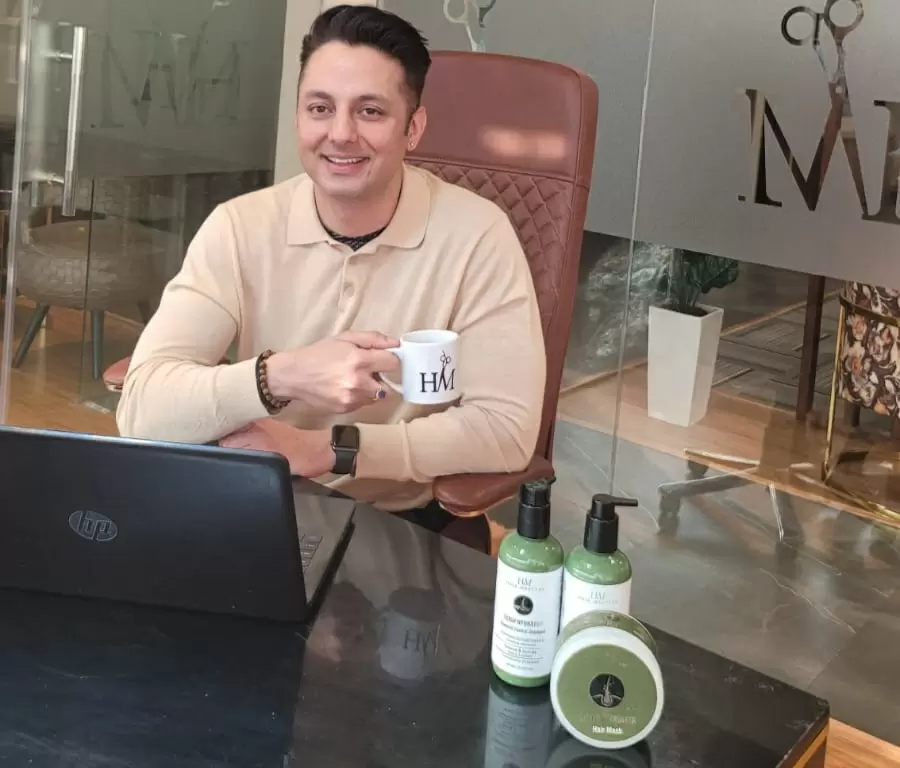 Danish wants to double the number of outlets in the next two years
Now, he is back focusing on what he does best, his salon business. Since last year, he has started offering franchises for the brand.
There are two franchise models for the Hair Masters brand – a 1,000 sq ft outlet with 20 employees for Rs 50 lakh and a 2,000 sq ft outlet with 40 employees for Rs 1 crore.
"I consider franchisees as investors. I don't let them manage the outlets, but assure them minimum guaranteed income every month," says Danish, who has plans to double the number of outlets in the next two years.
Danish is married to Poorva Batra and the couple has two daughters, Jianna, 12 and Kyna, 7.

Trending Now: