How a love-struck IIM couple built a Rs 15 crore turnover apparel brand leaving their IT jobs
28-January-2022
Vol 13&nbsp|&nbspIssue 4
It is a fairy tale love story that blossomed at IIM Raipur where two young software engineers born in different States of India enrolled for an MBA.

After courting for a few years, the lovers tied the knot in 2017, and then launched an apparel brand whose turnover touched Rs 15 crore last year and is now inching towards Rs 35 crore this year.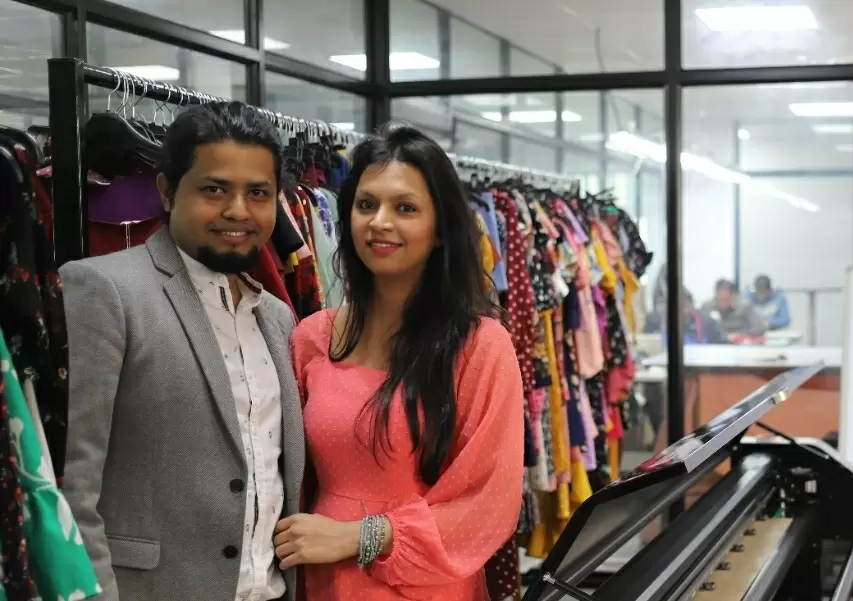 Alok Paul and Anusha Chandrashekar launched Berrylush in 2017 after quitting their well-paying IT jobs (Photos: Special Arrangement)

Alok Paul, 35, and Anusha Chandrashekar, 32, launched Berrylush in 2017 quitting their high paying jobs.
"We observed that there was a gap in the market for high quality affordable western wear. So, we launched Berrylush, which we consider as our first baby," says Alok.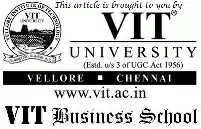 The couple, who started with just four machines and four tailors in a 300 sq ft unit at New Delhi, now operates from a 26,000 sq ft five-storey building with 300 machines and around 65 employees in the same city.
Today, Berrylush offers a variety of fancy women's apparels including tops, skirts, kurtas, jumpsuits, and much more.
Alok hails from Silchar in Assam. He attended St. Edmund's School in Shillong, and graduated in Information and Technology from Calcutta Institute of Engineering and Management in 2009.
Anusha passed Class 12 from St. Joseph's Covent School, Chikmagalur, Karnataka, and graduated in Telecommunication Engineering from Bengaluru's B.M.S College of Engineering in 2010.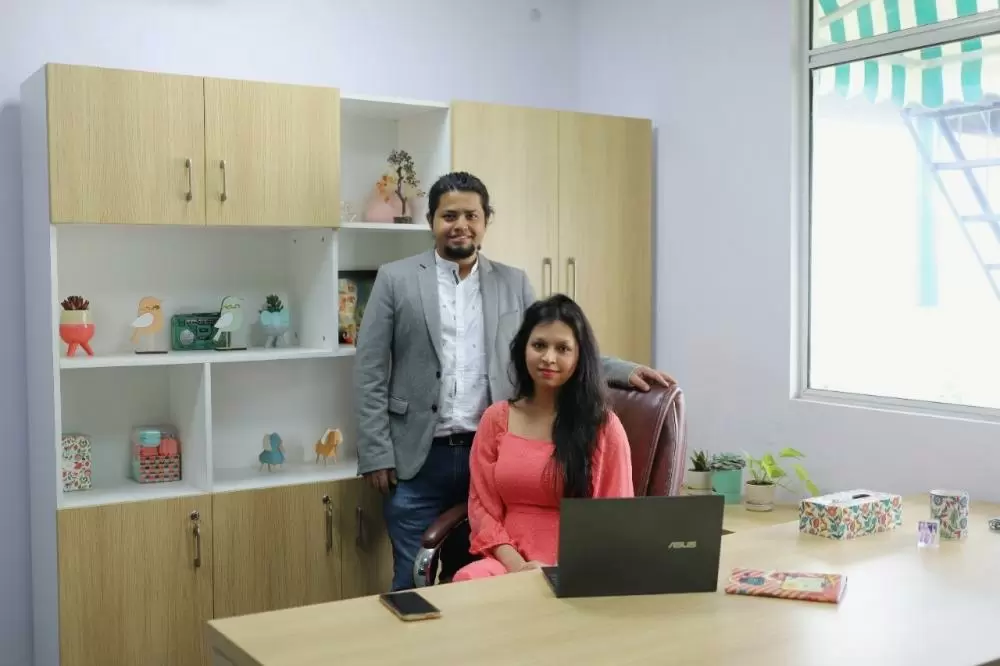 Alok and Anusha first met at IIM Raipur where they had enrolled for MBA

After his graduation, Alok joined Infosys in Bengaluru. After about three years he moved to Accenture, where he worked for about six months before enrolling for MBA at IIM Raipur in 2013.
Anusha was working with Tata Consultancy Services as a Software Engineer from 2010 to 2013 in Bengaluru.
"Although we were both working in the same city, we never crossed paths. We met only after we joined MBA in the same business school," says Alok. The couple did their MBA during 2013-15 at IIM Raipur.
"We were destined to be together, because I had also got admission in IIM Trichi and had even paid the fees, but didn't join there. I joined at Raipur. Maybe it was because the universe was conspiring to make us meet."
Alok and Anusha were always in the same group while doing the assignments and projects at the B-School.
"It made us spend most of the time together. We started roaming around the city (Raipur) whenever we would find the time," says Anusha.
"We dined together, studied together, we were always together. We fell in love with each other without even realising it in our first year MBA." Their favourite restaurant in Raipur was Little Italy, and in Bengaluru it was Toit.
But interestingly, both have different personalities.
From a team of four tailors, Berrylush now employs 65 people
"Anusha is fond of fashion and I have a business mindset," says Alok. "However, we both wanted to start something of our own. The more we discussed various ideas and possibilities the more our love intensified."
After finishing MBA, both got jobs in Bengaluru.
Alok joined a company called Artoo which is into digitalization of micro and small lending businesses, while Anusha joined Deloitte.
"We were working in different companies, but there was not a single day when we would not meet and discuss various ideas for business," recalls Anusha.
In early 2017, they got married and then quit their jobs later that year to launch Berrylush. At the time of leaving their jobs, Alok was drawing a salary of around Rs 70,000 and Anusha was making about Rs 1 lakh.
The transition from the comforts of holding a job with an assured salary to facing the uncertainties of entrepreneurship was difficult, but the couple never thought of giving up at any point of time.
"We have been so passionate about building a brand that such a thought never crossed our minds. I was so passionate that I worked even while I was pregnant," says Anusha.
During the initial days, they started working out of Alok's brother's office in Noida to save on rent. He had a startup that was into marketing and branding.
"Anusha's father helped us with Rs 30 lakh which was our initial investment to set up a small warehouse in a 300 sq ft space," shares Alok.
"Both our families were very supportive. My father had always encouraged me to start something of my own."
Alok's father served as a Sub Divisional Officer, PWD, Government of Meghalaya, in Shillong, while Anusha's father had retired as a Deputy Conservator of Forests, Karnataka.
Being IT professionals, Alok and Anusha created the website for their company and started with four machines and four tailors. Manufacturing of apparels was initially outsourced.
They listed their products on their website besides other ecommerce portals such Amazon, Myntra, Nykka and a few others. "Anusha had a lot of experience in the e-commerce space while working at Deloitte. We managed the website and also the online marketing," says Alok.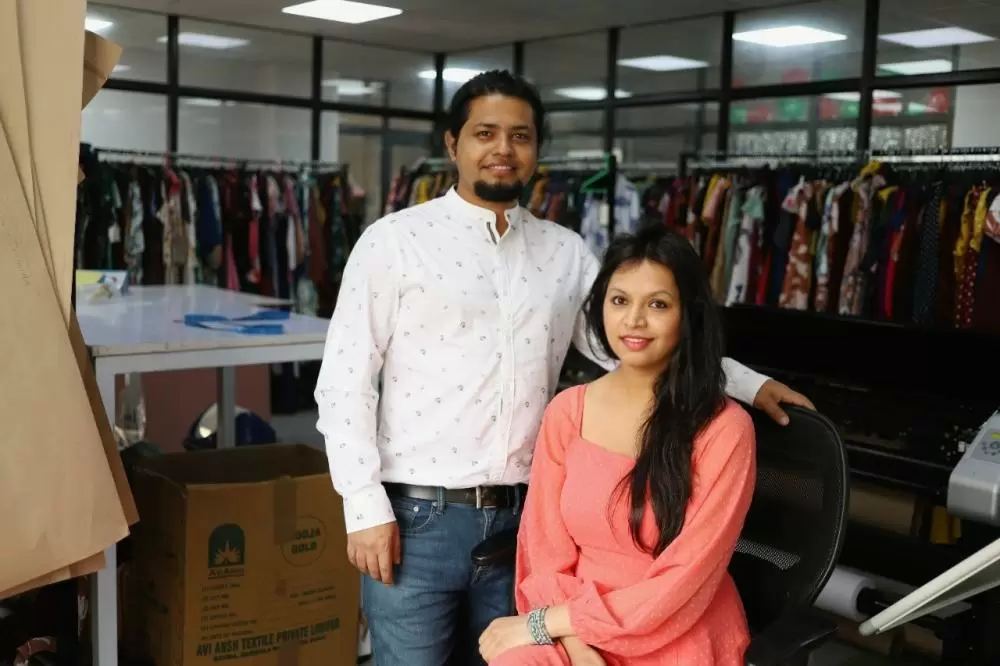 Alok has a business mindset, while Anusha is more inclined to fashion and designing
Today, Berrylush has its own team of designers, and production, and warehousing personnel who sit on different floors of their five-storey office in Noida.
"Employees are our pillar. That is why we don't hesitate to pay them well and give salary raises to everyone including our tailors," says Alok.
Alok and Anush also offer their products at a reasonable price for the benefit of customers, which has become the unique selling point of their brand.
They source their fabrics from the mills directly to keep their production cost low, says Alok. The clothes are made by their in-house tailors and a quality-check team makes a final inspection before clearing it for sales.
"We have lots of returning customers which speaks about our quality and service," says Anusha. Their products are sold only through online channels.
"About 15% of sales happen through our own website and the rest are from other portals," says Alok, who plans to increase the share of sales through their website to 50% by the end of this year.
The couple is now enjoying the fruits of success.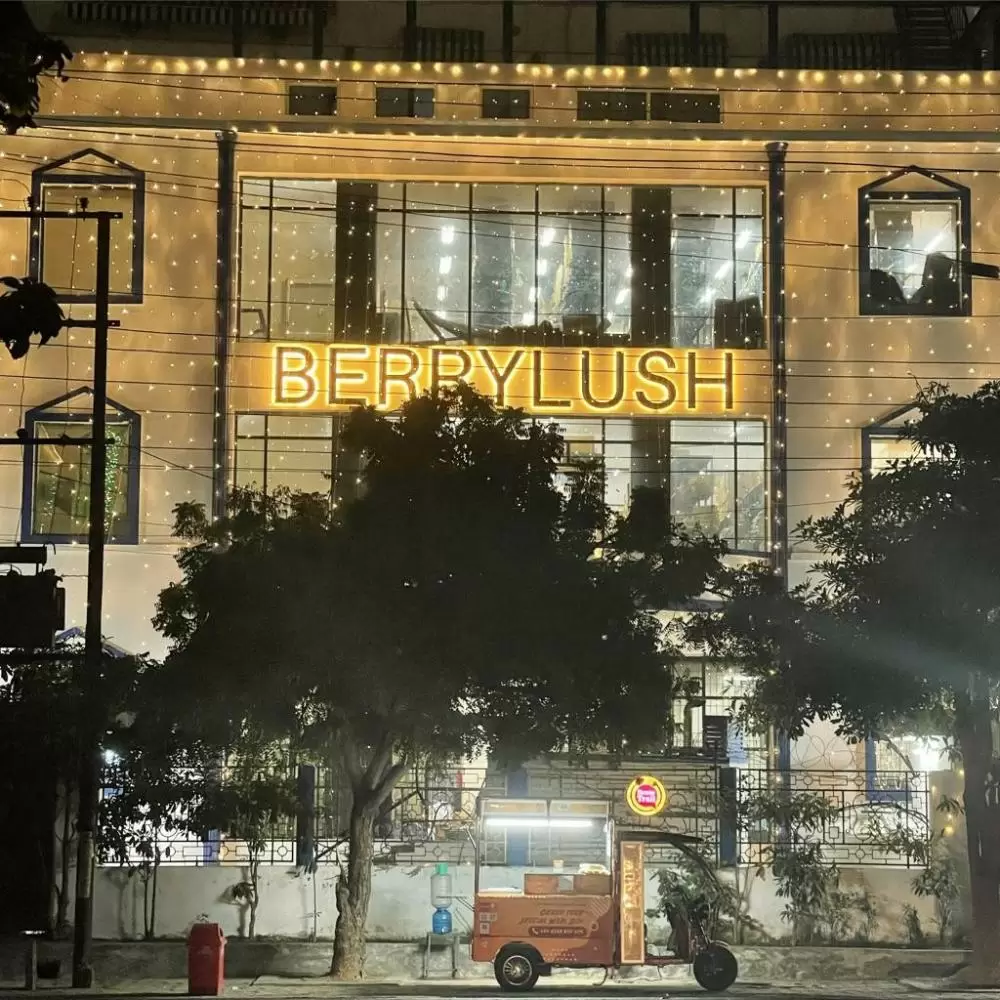 A front view of Berrylush office
"Earlier, when we started our business, we would even think of eating out in a fancy restaurant. We would look at the menu price before ordering.
"Now, even a five-star hotel is not expensive for us. We have bought a house in Noida and now own a BMW," says Anusha happily.
Asked about the experience of working with someone she had dated since her college days, Anusha says, "Love between us intensifies day by day. Alok's presence in the office makes my work more blissful and enjoyable."
She is also grateful to her parents who look after their 15 months old child Arav when they are not at home.
Wish to share your story?
Trending Now: