He built a simple family stationery business into a Rs 100 crore turnover brand
Sofia Danish Khan
&nbsp | &nbsp New Delhi
24-January-2022
Vol 13&nbsp|&nbspIssue 4
Watching the growth of his father's stationery business, Atul Garg decided not to waste his time pursuing his post-graduation studies, and plunged into the family business after writing his first year M Com exams.

The year was 1998 and he was just 20 years old. Having helped his father in the shop for a couple of years, he was familiar by now with the business. His father Shri Niwas Garg had a stationery shop at Nai Sarak in Chawri Bazar, Delhi.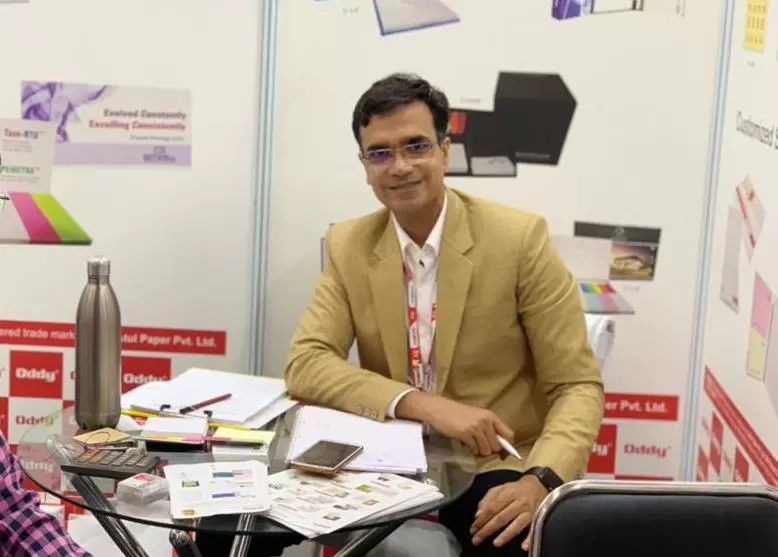 Atul Garg launched Oddy stationery brand in 1998 after joining his father's business (Photos: Special Arrangement)

"My father started Alankar Stationery Mart with Rs 25,000 in 1978. It was then a 50 sq ft shop and he sold stationery items to government offices," says Atul, who has now transformed the business into a stationery brand called Oddy.
Oddy was started with Rs 5 lakh with five employees from the basement of Atul's house in Delhi in 1998. The brand grew over the years and touched a turnover of Rs 100 crore in 2020.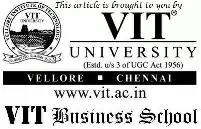 Soon after Atul joined the business full time, he felt that creating their own brand of stationery would be a game changer. "I told my father that I wanted to create a brand as it immediately ups the value of any product," he says.
"We wanted to give it a name that would go with all sorts of stationery products and thought of 'On Demand' initially. Since the name was a bit long, we shortened it to Oddy.
"My father had registered Atul Paper Pvt Ltd in 1995 for distributorship business, but we decided to focus on Oddy instead.
"I set up a small office in the basement of my house, and worked with my small team using the knowledge I had gained over the years working with my father in the shop while I was doing my graduation."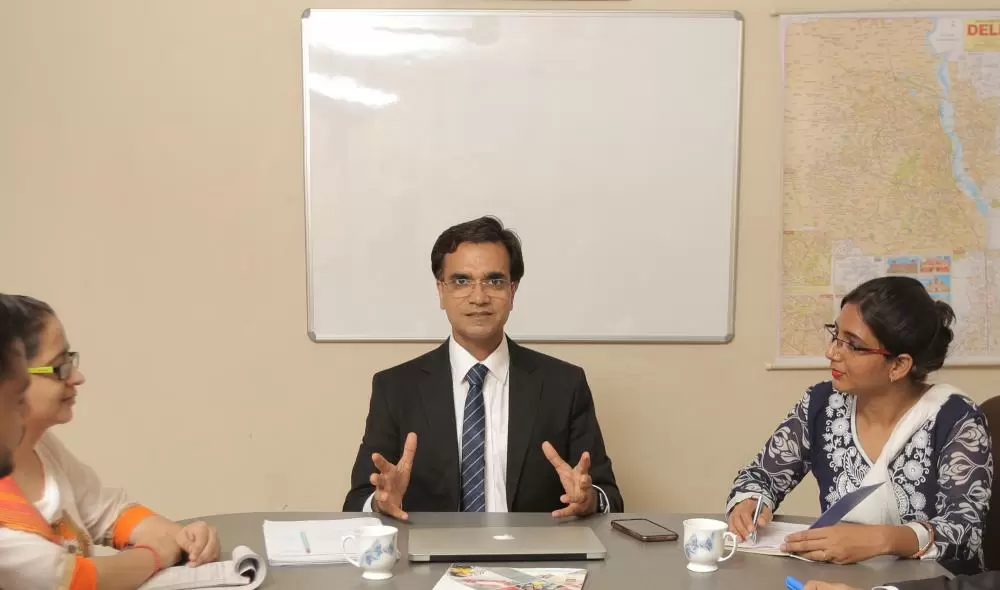 Atul started Oddy with five employees from the basement of his house
Initially, he started with a few products such as OHP sheets for projectors, copier paper, sticky notes, and STD PCO rolls that were used for billing calls in the public phone booths widely prevalent those days.
Today, Oddy offers around 100 products including correction pens, glossy paper, paper label stickers, scribbling pads, POS rolls, glue sticks and origami sheets.
Not only did Atul build Oddy brand from scratch, in 2019 he also launched a paper food packaging brand, Oddy Uniwraps, whose turnover touched Rs 7 crore during FY 2020-21.
But Atul learned his early entrepreneurial lessons from his father Shri Niwas, who had tied the knot with Sunita in 1976. Atul has two younger siblings, Amit Garg and Sachin Garg.
The brothers studied at Mahavir Senior Model School in Delhi. Atul was a studious boy and was always amongst the top five rank-holders in class. He was also active in extracurricular activities, taking part in debates and sports.
"We had a very middle class upbringing. We had everything at our disposal, but never overspent," says Atul.
"We did not get pocket money, so we had to ask our parents for money whenever we wanted to buy anything. There was no fixed allowance and this meant that our parents could keep a check on how we were spending the money."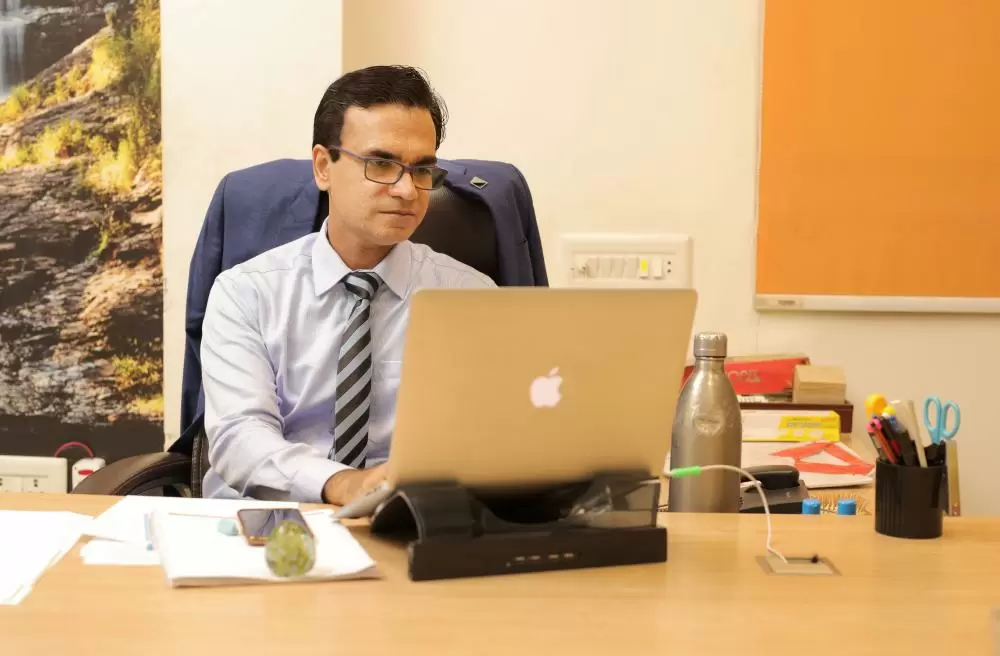 Atul started working with his father from his college days
Atul completed Class 12 in 1995 and enrolled for B Com at Delhi University's SGTB Khalsa College.
"When I joined college, my father gifted me a car, an Opel Astra. It was a rare sight then when most peoples' first car used to be a Maruti 800," says Atul.
"My college was just 2 km away from home. I would drive to college and everyone would stare at me in amazement. However, I had to rush to the shop once classes ended at 1 p.m.
"After spending the day at the shop, I would chauffeur my father home at 7.30 p.m. Due to this time crunch, I could hardly make any friends in college, but the few friendships I made have stuck with me for life."
Looking back, though, Atul has no regrets.
"I didn't have that fun college life everybody talks about, but I did my learning hands on, from the person who built a business from scratch, at a time when startups were unheard of," he says.
In 1998, after writing his M Com first year exams, he decided to join the business full time. They now owned a 20,000 sq ft building, which was opposite their old (50 sq ft) shop in Chawri Bazar and the business too had grown.
"The turnover of the company at that time was Rs 8 crore," he says. "My father was the Delhi distributor for Reynolds pens and 3M stationery products. We were also making our own products like fax and teleprinter rolls and tracing papers."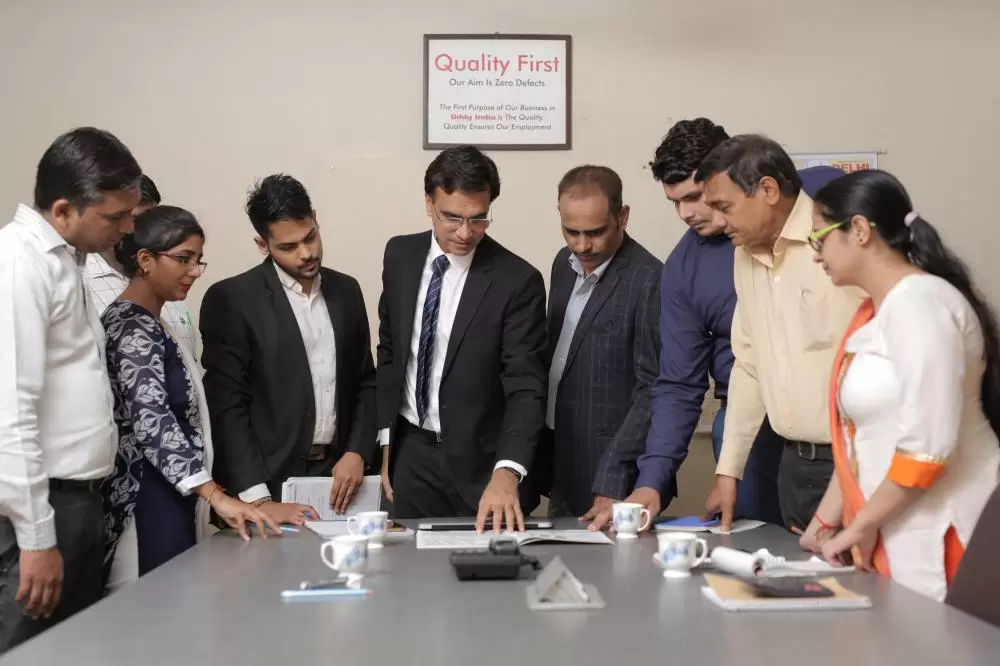 Atul with some of his employees at their office in Delhi
That was the year Atul and his father created brand Oddy and they were off to a good start with a turnover of Rs 25 lakh in the first year. Their shop began to sell Oddy products along with other brands.
Atul's brothers Amit and Sachin joined their father's stationery business in 2000 and 2002 respectively. But Atul continued to focus on Oddy products.
The family set up a 12,000 sq ft manufacturing unit at Delhi's Okhla Industrial area in 2004. Two years later, a nationwide distributorship for Oddy was started.
As their business grew, they set up another factory at Baddi in Himachal Pradesh in 2008. By 2010, the family stopped distribution of other stationery products and took up sole distribution of Oddy products.
"In 2011, we shifted the factory from Okhla to Kondli, on the outskirts of Delhi, where we have a 25,000 sq ft unit now," says Atul.
By this time, his father had become a regular on national television, where he was invited as an expert from the paper industry on business shows.
"It was a proud moment for the entire family. In 2014, the company got ISO 9001 certification, and for the first time ever, the turnover crossed Rs 50 crore in that year," says Atul, who would embark on another ambitious project just a couple of years later.
In January 2016, while on a picnic with friends and family, Atul noticed that the aluminum foil they had packed their lunch in had a hole in it, apparently due to the pickle reacting on it.
Immediately realising the scope for an eco-friendly alternative to the aluminum foil, Atul appointed a team to research on a paper-based product.
The result was Oddy Uniwrap, which he says is a sturdier product, best suited for oily Indian food.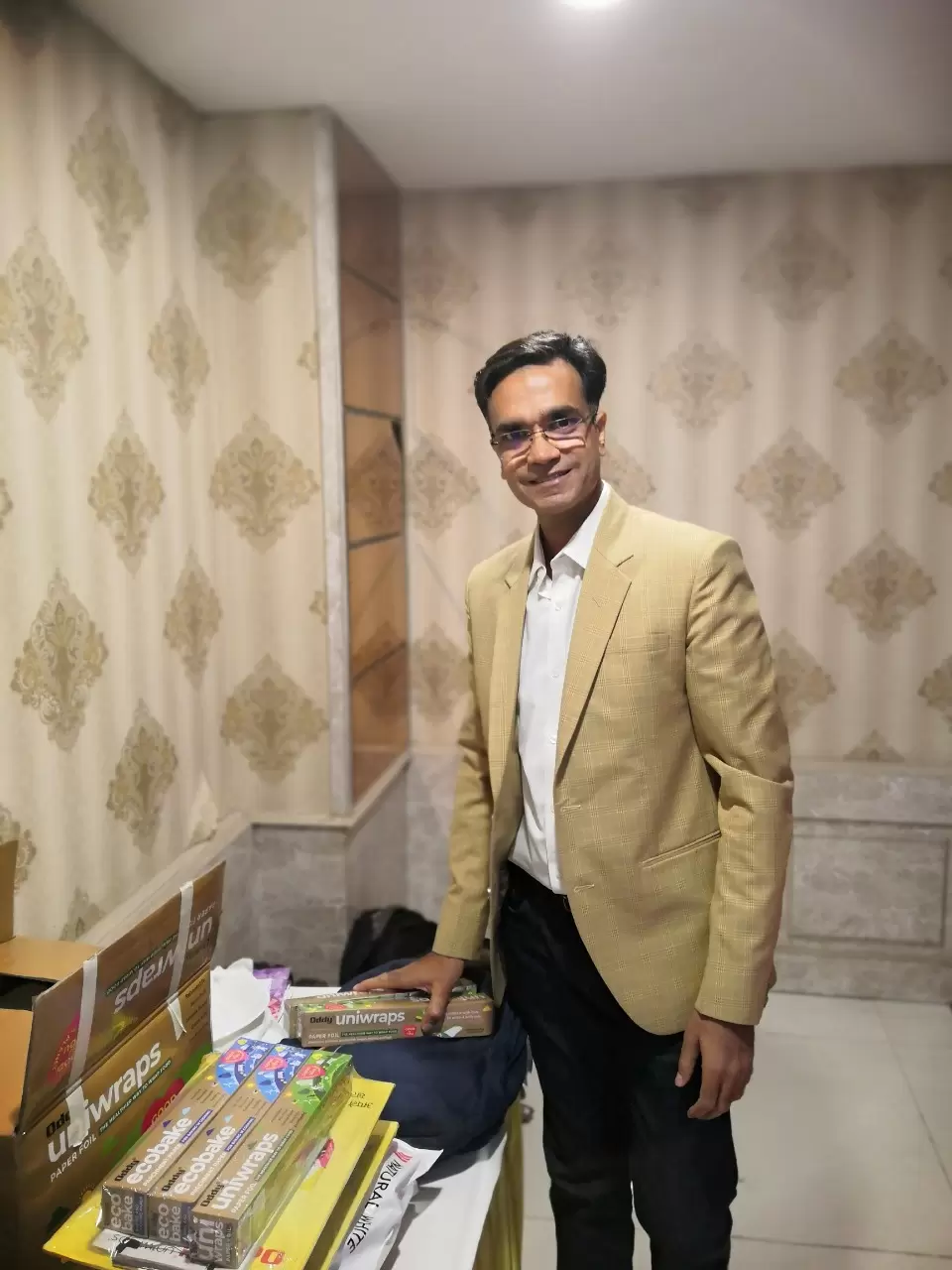 Atul launched Oddy Uniwraps in 2017
"With Oddi Uniwrap, food can be reheated on a tawa or OTG without removing the paper wrap, which you can't do with an aluminum foil," says Atul.
"We started distribution by the end of 2017. Oddy Uniwraps Innovations Pvt Ltd touched a turnover of Rs 2.5 crore in 2019, which increased to Rs 4.5 crore in 2020 and Rs 7 crore in 2021.
"We expect to close 2022 at Rs 9 crore and hope to do better when the schools open up."
Atul's father passed away in April last year. His wife Neha is a housewife and the couple has two sons Akshat, 17, and Tarush, 14.
While he is not at work, you might catch Atul doing one of these things – playing squash, reading, watching movies, or playing cards.

Trending Now: