From working in his father's textile shop to building a Rs 115 crore turnover Made in India electronics brand
Sofia Danish Khan
&nbsp | &nbsp New Delhi
15-January-2022
Vol 13&nbsp|&nbspIssue 2
Hailing from a family that owned a textile shop and working in it since the age of 17, Ashok Rajpal went on to launch Ambrane, a power bank brand, with just Rs 10 lakh, buying the pieces in China and selling it in India in their own brand name.

Ten years later, Ambrane is now a Rs 115 crore turnover company with its own manufacturing facility and offering a range of electronic items including power banks, earphones, speakers, USBs, chargers and even personal care products like trimmers and hair dryers.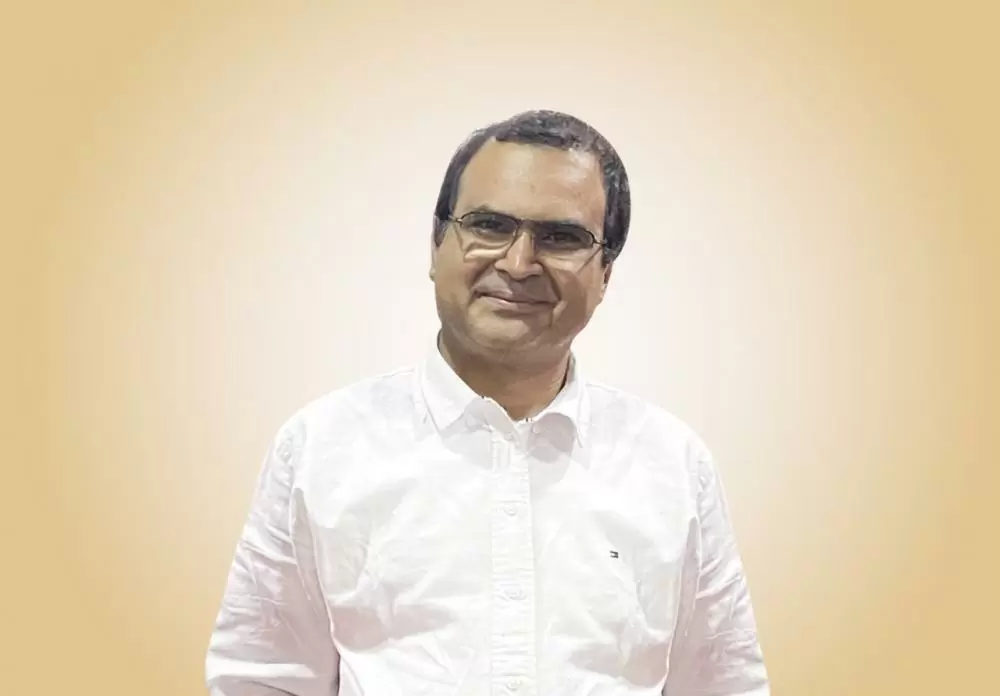 Ashok Rajpal launched Ambrane power banks in 2012 with an investment of Rs 10 lakh (Photos: Special Arrangement)

Ashok, 41, hails from the town of Gohana in Sonipat district of Haryana, about 70 km from Delhi, where his father owned a small fabric retail shop.
After finishing Class 12 with a score of 59.9% from Haryana Senior Secondary School, Ashok quit his studies and joined his father's business.
"I wanted to help my father in his shop. The business was doing well, but after a couple of years we shifted with our family to Rohtak, a bigger city, and set up our shop where we also got into wholesale trade besides retail."
Rohtak is about 50 km from Gohana. The family invested Rs 14 lakh in buying a shop in the city.
In 1999, the family shifted to Delhi for better opportunities. They sold the shop in Rohtak for Rs 25 lakh and reinvested it in a 150 sq ft shop at Chandni Chowk, a popular shopping hub in Delhi.
The shop was named 'Shree Balaji Textiles'.
"There was a lot of struggle in the business initially. It was a new market, we had to understand the market and find the right suppliers. However, by 2002 things were more or less settled," he recounts.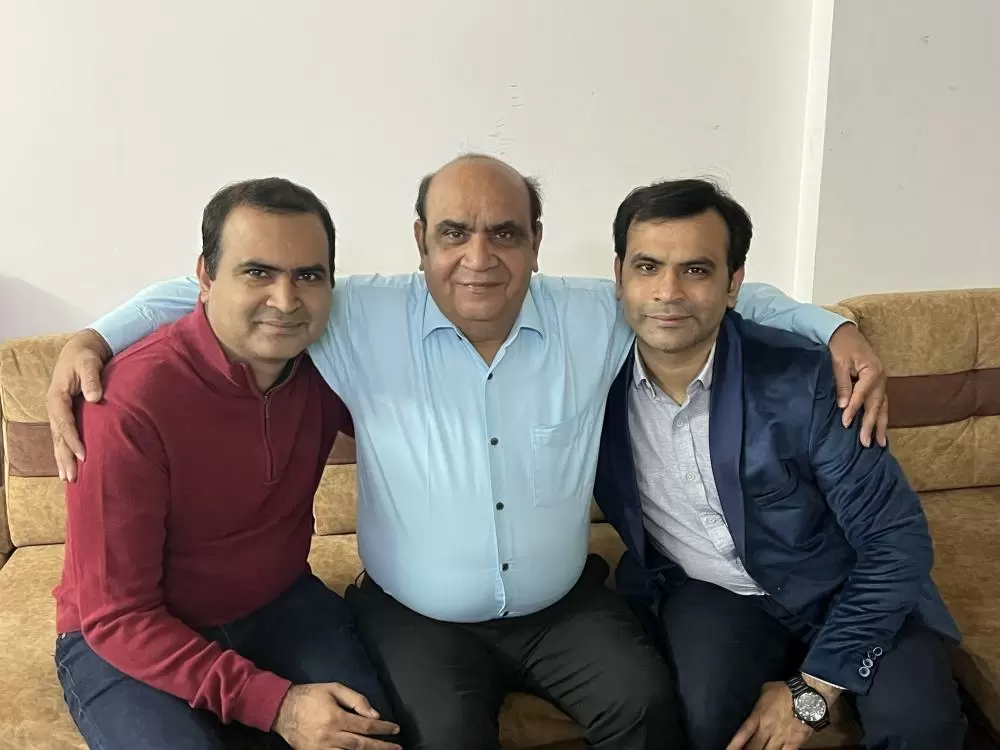 Ashok with his father Hardayal (centre) and brother Sanjay
"My father had a great vision and he always motivated me to move in the right direction. People came to our shop from thousands of kilometres, from places in Kashmir, Rajasthan, and Uttar Pradesh.
"We procured the fabric and dress material from Surat and Mumbai and sold in bulk to retailers."
Though the business was doing well, the father-son duo took steps to increase their profitability and added value to their products. They employed tailors on contract basis who made the clothes fashionable through embroidery.
It meant that the clothes they offered were exclusive products and were not available anywhere else in the market.
Meanwhile, Ashok's younger brother Sanjay completed his B Com from Delhi University and joined the business in 2003. A year later, he started a separate computer spare parts and accessories shop at Nehru Place, New Delhi, along with a friend.
By 2009-10, Shree Balaji Textiles, which was a proprietorship firm in the name of his father, achieved a turnover of around Rs 12 crore.
But Ashok noticed that the market in the textile industry was veering towards readymade garments. Since they were into sale of fabrics, their business was hit and Ashok began to study other options along with his brother Sanjay.

"I thought of starting a new business, and explored real estate, but didn't like it. One cannot run the market in real estate business (as you wish). One has to wait and watch to buy or sell any property," he recalls, sharing his predicament back in 2012.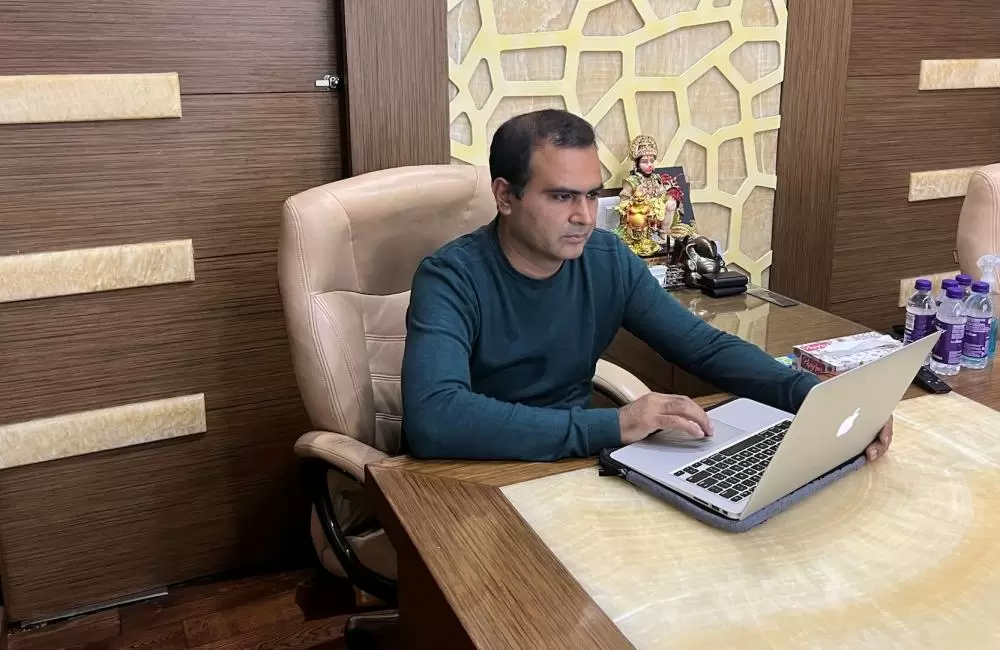 Ashok came across power banks for the first time during his visit to China in 2012
"We were anyway looking to diversify, and I went to China on a business trip to understand the market trends there.
"I noticed power banks (for the first time), portable devices to charge phones. I purchased a few samples and brought them to India."
In India, as he charged his phone with the power bank while riding a metro, a co-passenger enquired about the product.
After he came to know about its utility, the man narrated an incident when he had to break the lock of his own house to get inside, since the family members had left for a wedding. He could not communicate with them as his phone had run out of charge.
At that moment Ashok realised that there was a market for power banks in the country. Ambrane India Pvt Ltd was incorporated in 2012 and they purchased 2,000 power banks from China and sold it through Shopclues, an ecommerce portal.
"The pieces got sold out in a month," says Ashok. They placed orders for more pieces from China, which were exclusively made for Ambrane using Samsung batteries.
Soon, the brothers added more products under Ambrane brand and began to sell keyboards, and tablets along with power banks. They sold both online and through physical retail outlets.
"In 2014, we realised we can manufacture power banks in India itself instead of importing it from China," says Ashok. They set up a unit in a rented space at Wazirpur on the outskirts of Delhi
"We invested Rs 2 crore to set up the unit and procured batteries directly from Samsung (Malaysia) and LG (South Korea)." The prices of power banks ranged between Rs 999 and Rs 2499 depending on the mAh of the batteries.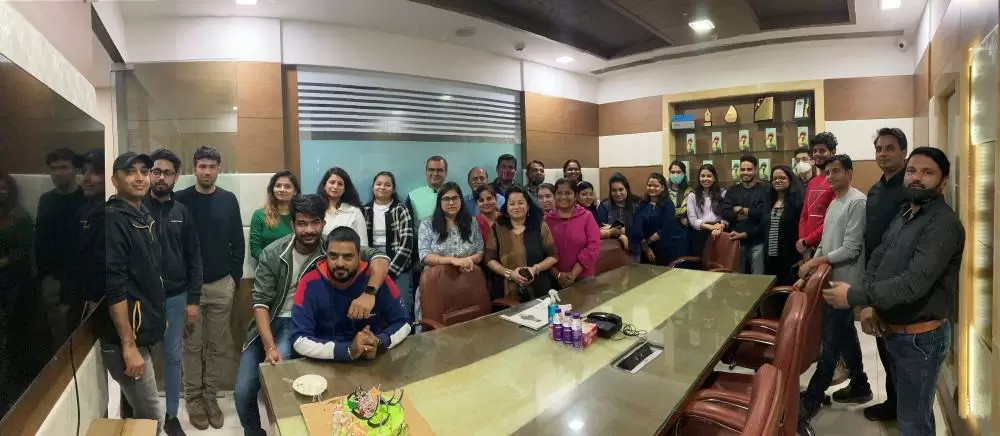 Ambrane has grown into a team of 400 plus employees
They sold about 25,000 pieces every month and achieved a turnover of Rs 30 crore in 2014-15.
"India suddenly had a boost in demand for power banks, especially after the government made BIS certification mandatory for the products. It wiped out all the smaller and unethical players from the market," says Ashok.
"We were already doing clean business, but the grey market was wiped out. As a result our business flourished.
"Today, we manufacture power banks, chargers, USBs, and audio products like earphones, neckband, TWS (True Wireless Stereo Earphones), soundbars, and also trimmers, grooming kits and hair dryers. We will be launching our smart watch soon."
Ambrane USB cables are priced at Rs 100 and their most expensive product is the sound bar at Rs 8000. Their products are available in ecommerce portals as well as at retail outlets around the country.
The brothers are planning to expand, and will shift to their new manufacturing unit, a 90,000 sq ft facility in Kondli, on the outskirts of Delhi.
On the personal front, Ashok likes to visit a park every day in the morning and does yoga regularly. He is also fond of gardening. Other than that, work is his only passion.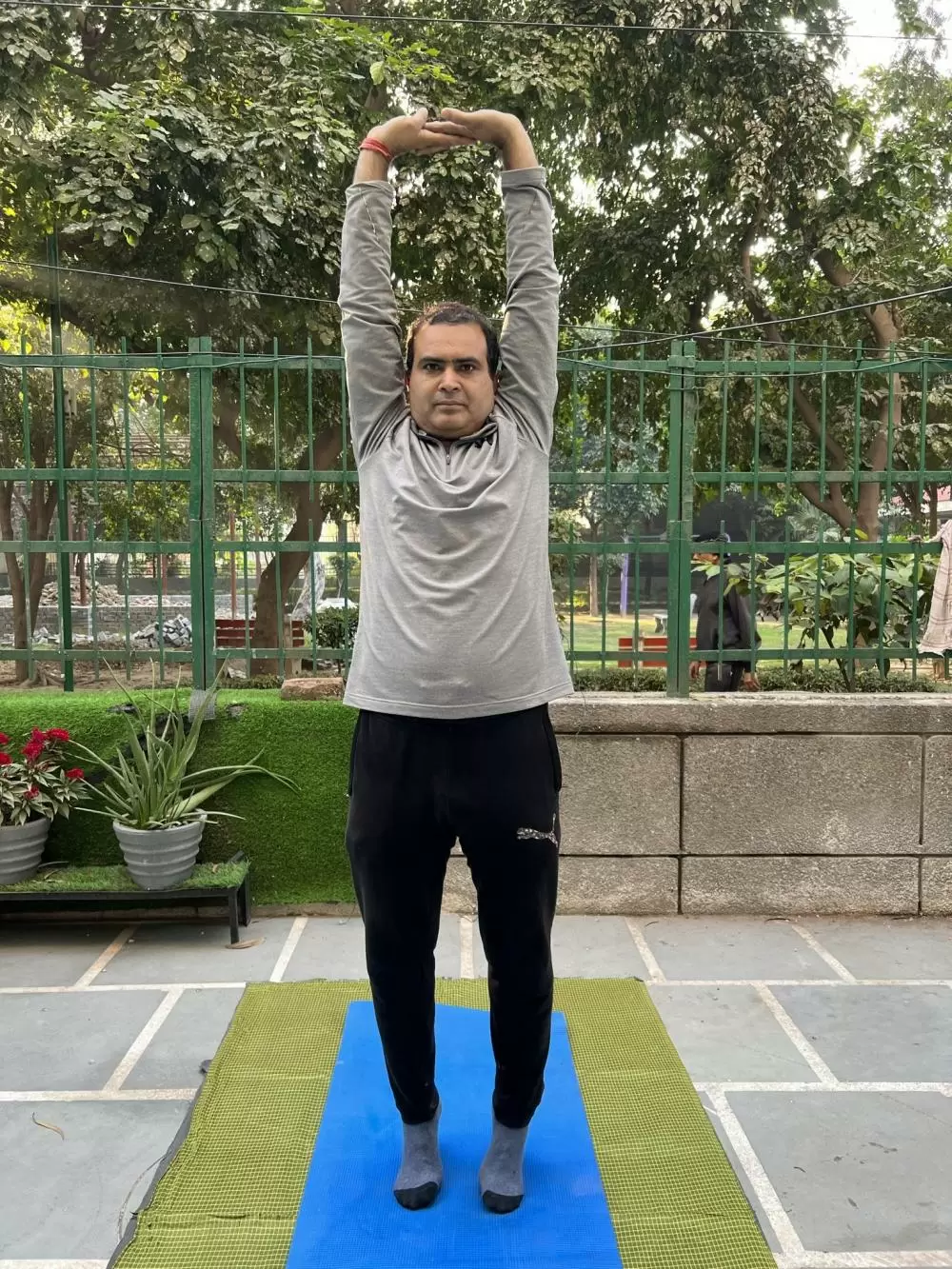 Ashok does his yoga exercises every morning
Ashok's wife Hunny Rani is a homemaker. She had worked at Ambrane for two years and might rejoin the company once the kids are a little settled.
The couple has two kids; a daughter, aged 16, and a son, aged 13.
Ashok and Sanjay live in Pitampura, Delhi, in separate homes that are located close to each other.
Wish to share your story?
Trending Now: