Starting with Rs 60,000 to building a Rs 100 Crore home décor brand, the incredible journey of an entrepreneur
Sofia Danish Khan
&nbsp | &nbsp New Delhi
03-January-2022
Vol 13&nbsp|&nbspIssue 1
Here's one more proof that one doesn't need to invest millions of rupees to start a business. A simple idea can grow into a multi-crore business.

Niraj Johri and his brother Pankaj Johri invested a few thousand rupees to buy some samples of ceramic knobs from Khurja, a town in Uttar Pradesh, known for ceramic-ware, around 13 years ago.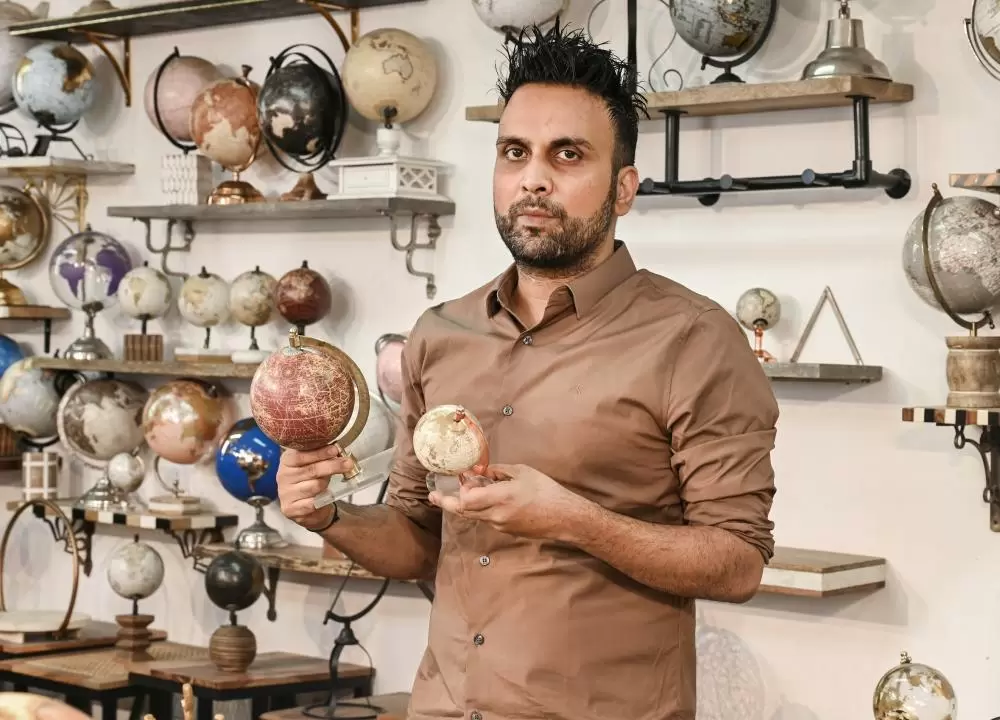 Niraj Johri's home décor business had humble beginnings. He started by selling ceramic doorknobs in 2009 (Photos: Special Arrangement)

"We bought these ceramic doorknobs from Khurja for Rs 15-20 and realised it had a huge potential to be used as knobs for cupboards and drawers, as they brighten up the furniture," says Niraj, whose father was into furniture exports in that period.
"Around same time, in 2009, I started export of ceramic knobs. We just needed a sample to get the order. Then, we would place our orders at Khurja with the advance payment."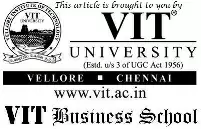 The big break came when they took the samples to the Ambiente trade fair in Germany, sold them for a huge profit and also bagged orders to manufacture more.
"Since our knobs were popular in UK and neighboring countries, we went to Ambiente in 2011 and took our doorknob collection there. The products got sold out quickly. We went in 2012 and 2013 also with similar products.
"The reason for our success at Ambiente is the fact that while doorknobs were available in the market as accessories, nobody was doing it as a main product, and so it caught the fancy of buyers."
The brothers now own Casa Décor, a Rs 100 crore turnover Noida-based home décor brand that offers a wide range of handmade products, employing about 125 people and working with around 10,000 artisans located in Rajasthan and Uttar Pradesh.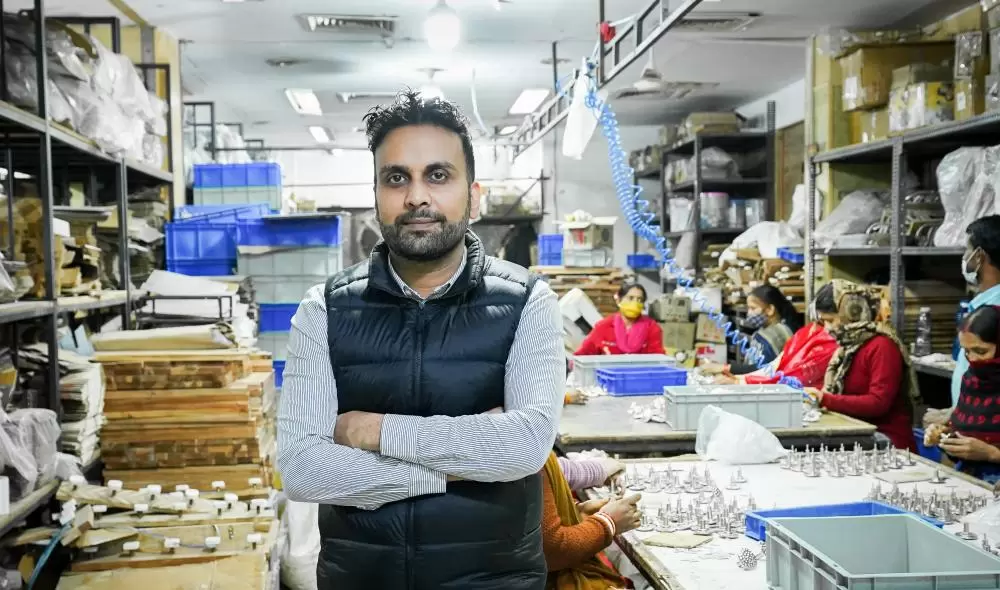 Casa Decor's main unit is located at Noida
"Our products are economically priced, starting from Rs 50," says Niraj. "Our products cost 30-40% lesser than others. A coaster set available with us for Rs 300 sells at Rs 1,200 at other places."
The brand sells 5,000 plus products including furniture, kitchenware, metal and wooden figurines, photo frames, globes and other decorative items.
Around 90 per cent of their revenue comes through exports. "We are popular outside India; through distributors we sell our products in 60,000 stores across Australia, Canada, and several European countries," says Niraj.
"In India, our biggest distributor has 40 stores."
Casa Décor's success has meant creation of livelihoods for several families of artisans in the country, who would have otherwise found it hard to sell their products.
Their main office cum factory is located in the industrial area of Kasna in Noida, where the products are packed and dispatched. They also have units in Delhi, Moradabad and at a few places in Rajasthan.
Many women work in their units. The Noida unit alone employs around 400 women contract workers.
"These women worked at construction sites and are now happier. They work from 9 a.m. to 6 p.m. and get a good environment to work in.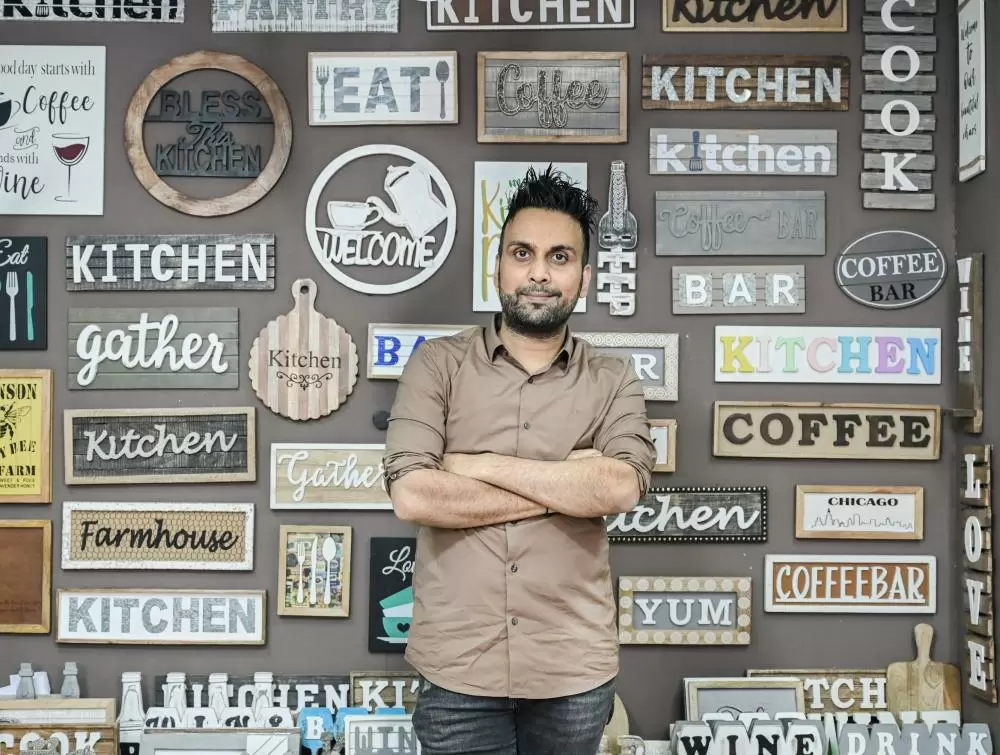 Niraj says that Casa Decor's 90% revenue comes through exports
"Hand painting work is also done by these women. Our hand made products are genuinely (80%) made by hand," says Niraj. Machines are used only on a limited basis in manufacturing 'hand-made' products.
Niraj was born in Ramgarh, a city in Rajasthan, to Kamal and Suman Johri. His brother Pankaj Johri is two years elder to him, and is also his business partner and a Director at Casa Decor.
"My father and his brothers started a furniture export business in 1985, when I was three years old. The business continued for about 10 years. Then, in 1995 my father came to Delhi and started his own furniture export business, but in a much smaller way," recounts Niraj.
Niraj studied at Cambridge School, Srinivaspuri, Delhi, till Class 12 and then went to UK to pursue BA in Marketing at University of Greenwich, London.
He finished his BA in 2003, and then did a one-year course in Gemology from Gemological Institute of America in California (2004-05).
He came back to India and set up a jewelry business in Delhi. "It needed a lot of investment and we didn't have the funds to sustain the business," says Niraj, looking back on his not-too-successful jewelry business.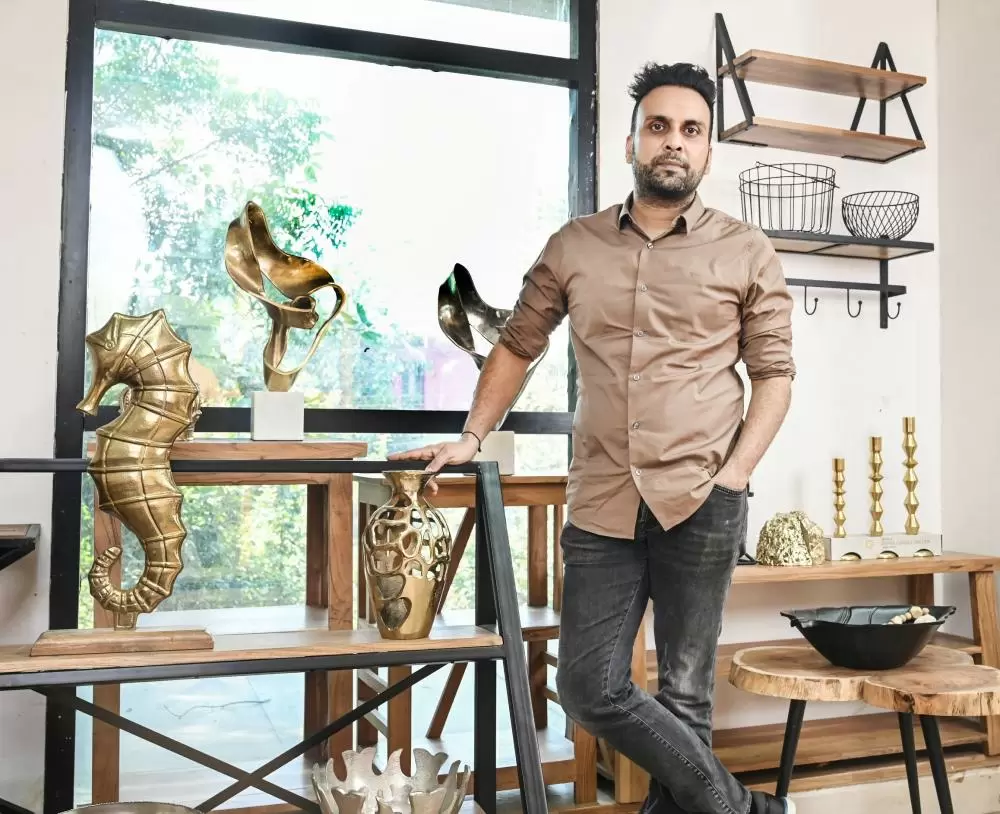 Casa Decor currently offers 5,000 plus products
It was then that the idea of ceramic knobs struck him. Khurja, located around 85 km from Delhi, in Uttar Pradesh, is a hub for ceramic products. He decided to procure the knobs from there.
"Sparkling Hues Gems Pvt Ltd was incorporated in 2008, and we started selling these knobs. In 2016, we registered a brand name Casa Décor for our products," says Niraj.
In 2011, they achieved Rs 1 crore turnover and 10 years later touched Rs 100 crore.
"We took Rs 60,000 from our parents to buy samples," says Niraj. "We started with five employees. Today we have 125, and daily wage workers and contract labourers are also employed on need basis."
Business grew between 2013 and 2018 as they got associated with big buyers, and they rented three units for packaging materials in Noida.
In 2016, they purchased a property in the industrial area of Kasna in Noida, where they set up their main unit in a 3,000 sq metre area.
It was a landmark year as the brothers decided to sell online as well.
They divided responsibilities. Niraj looked after designing (the products) and the domestic market, and Pankaj took care of exports and sourcing.
"We are aggregators of hard goods like metal products, wooden products and hardware," says Niraj. "We have designers who ensure that the team effort results in gorgeous products.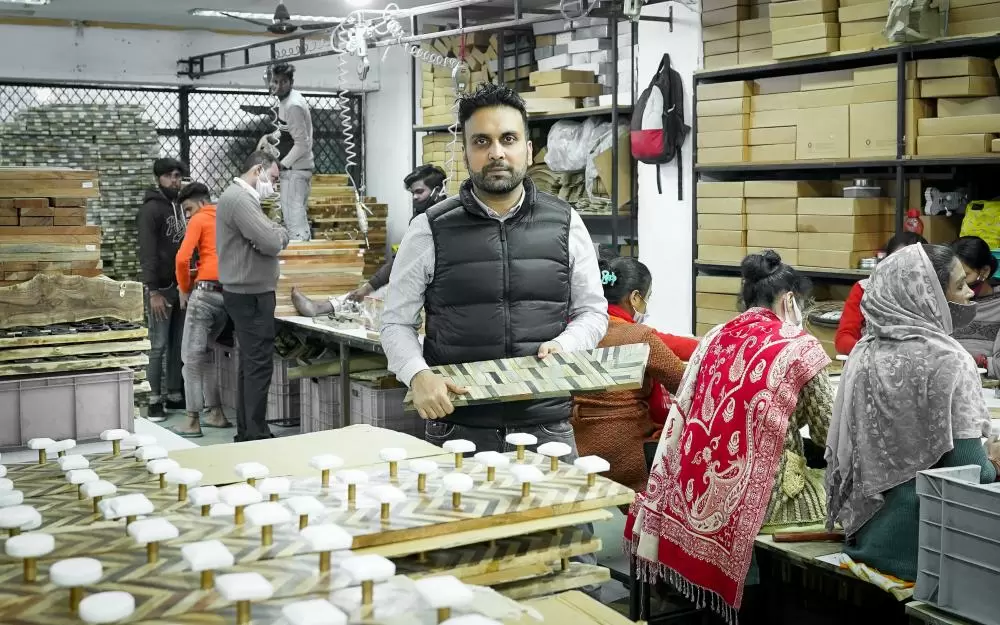 Niraj works with around 10,000 artisans located in Rajasthan and Uttar Pradesh
"We have increased our portfolio, though knobs have been consistent for 10 years now."
Niraj married Divya, a homemaker, in 2013 and they have a 4-year-old son. His longest associate in business is his brother, Pankaj, who has studied business administration and management from University of Purdue, USA.
"I have been working with my elder brother for 13 years now. We do our own things. We do discuss, but respect each other's decisions.
"I am very close to him as we have almost grown up together. Father helps us in the factory, along with the supervisors," says Niraj.

Trending Now: