His passion for coins and timepieces led to creation of a Rs 3 crore turnover bespoke watch brand
Kavita Kanan Chandra
&nbsp | &nbsp Jaipur
18-December-2021
Vol 12&nbsp|&nbspIssue 50
When you could have tailor-made dresses and jewellery then why not a watch? Jaipur's Gaurav Mehta, founder and Director of 'Jaipur Watch Company' makes custom-built watches and has given India its first homegrown bespoke watch brand.

You could choose to make your own watches with eclectic designs using antique coins, postage stamps, hand painted images, and pictures of deities. Watches are made with calligraphy or jewel encrusted dials as well.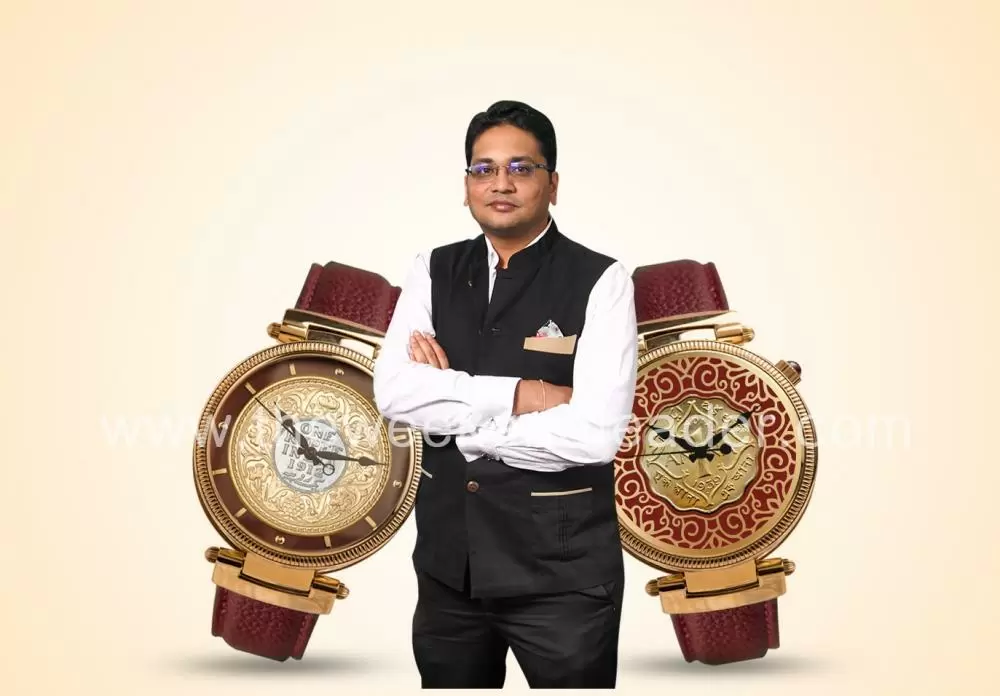 Gaurav Mehta started Jaipur Watch Company with the money he got from selling his BMW car (Photos: Special Arrangement)

"I was one of the lucky few to convert my passion into business but the luxury watch segment dominated by international brands was not an easy business to enter," says Gaurav.
This industry is dominated by big international brands with a huge marketing budget.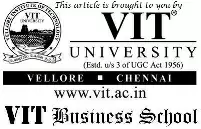 Gaurav also had to contend with the mindset of consumers that Indian watches are cheap and not top-class.
He started Jaipur Watch Company in 2013 with Rs 30 lakh. He raised the money by selling his BMW car and borrowing from friends. Today, the company is debt-free, with an annual turnover of Rs 3 crore.
The Jaipur brand doesn't have a showroom in Jaipur so one visits the company's office. Alongside computers and files, one sees a beautiful collection of watches displayed in Gaurav's room.
A 105-year-old Grandfather's wall clock is chiming in the background. Around 70-80 watches on display are HMT brand. He has a collection of 300 HMT watches. A bespoke pocket watch adorns his table.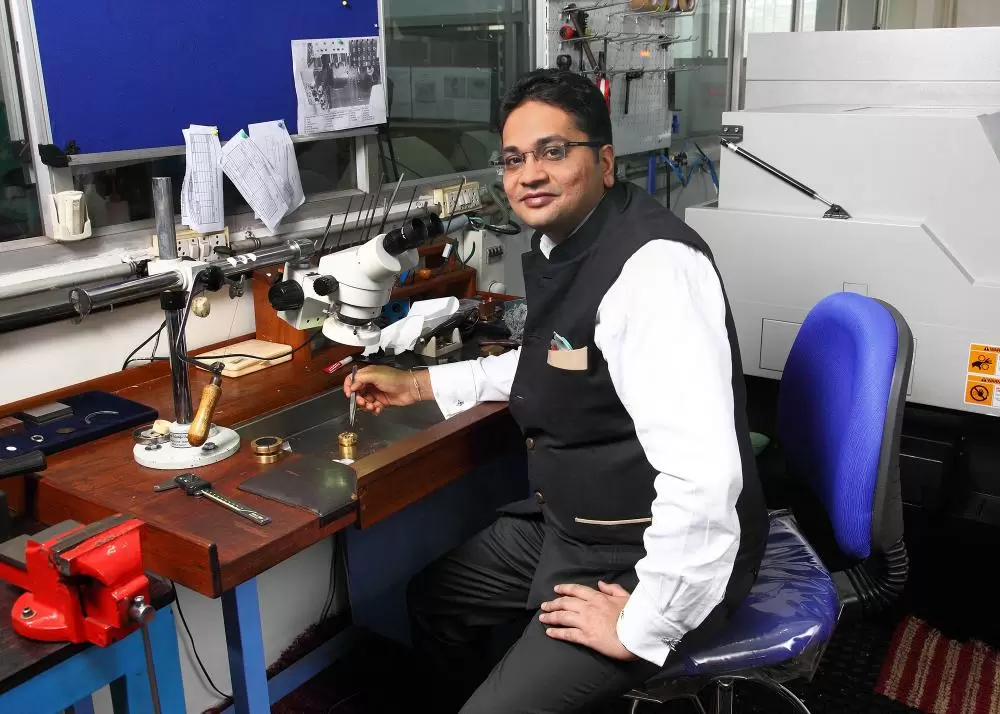 Gaurav has a collection of 300 HMT watches

Gaurav himself is wearing an antique coin watch.
His love for watches began at an early age. His first wristwatch was a gift from his father when he was just 12 years old.
Later, he got to own other watches. Even at a young age he would dismantle the watches to study the mechanism inside and put them back together.
At that time, he also used to collect antique coins. His passion for timepieces and numismatics continued as he grew up.
After schooling from Maharaja Sawai Man Singh Vidyalaya in 2001 and graduating from Rajasthan University, Gaurav went to do Masters in Risk Management from Nottingham University Business School, UK.
It was during his three years stay in London while working for Reliable Insurance Brokers that Gaurav started buying international watches.
He remembers a coveted European fashion watch he had purchased with his first salary in 2007.
It was not until 2011 that he gave serious thought to making watches. Once while tinkering with a watch, he noticed an antique one-paisa coin with a hole, lying on the table.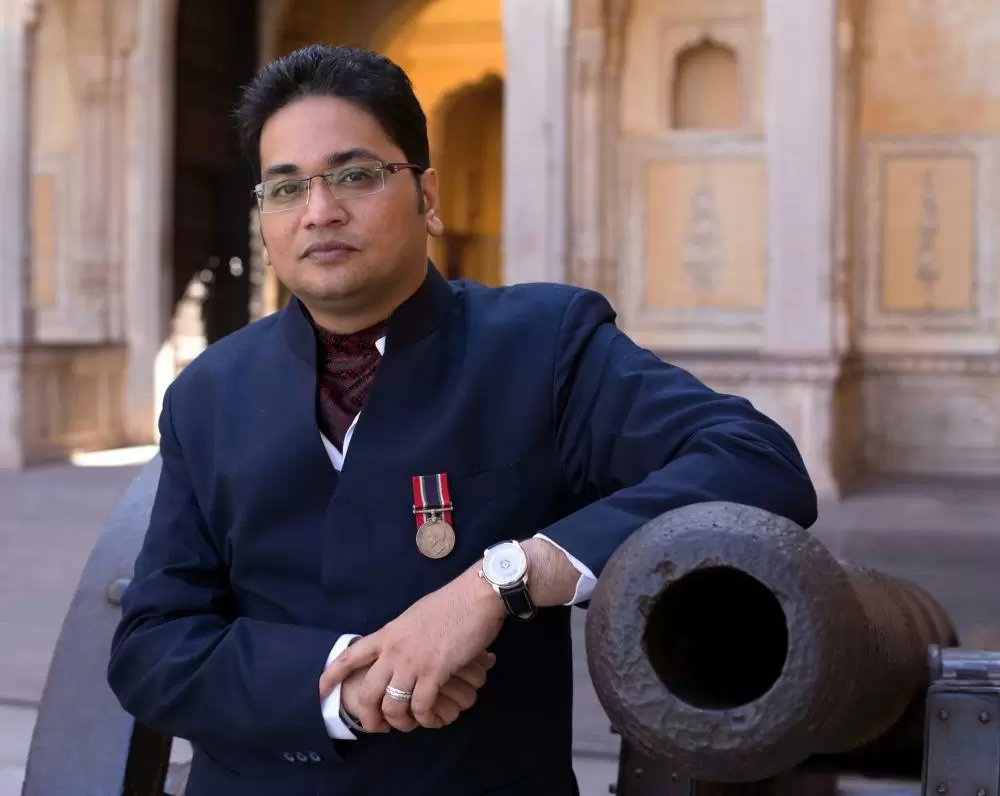 Gaurav got his first set of watches made by a watchmaker in Hong Kong

He inserted it onto his watch dial just for the heck of it. It drew the attention of people wherever he went. Friends even pestered him to make one for them.
In 2013 Gaurav took a leap of faith venturing into luxury watches. By then he was living in Jaipur, in his joint family, running a family entertainment business that he later sold.
His father is a Chartered Accountant and his family was settled. He was under no pressure to run the house, though he was married.
So, initially, he devoted himself to research and worked with noted numismatists and watchmakers to learn the craft.
Gaurav says that he designed the first set of watches and got them made through a watchmaker in Hong Kong. But when the first batch of watches came to him, he didn't have any strategy to sell.
So, in February 2013 he created a Facebook page for 'Jaipur Watch Company' and started doing paid advertisements.
Seeing his FB page, a Delhi customer bought three watches even without seeing them, which gave Gaurav enough encouragement.
Soon, the owner of a big collectibles store in Mumbai contacted him and launched the brand in the city pricing the watches at Rs 23,000. He sold his first collection of watches in just two months.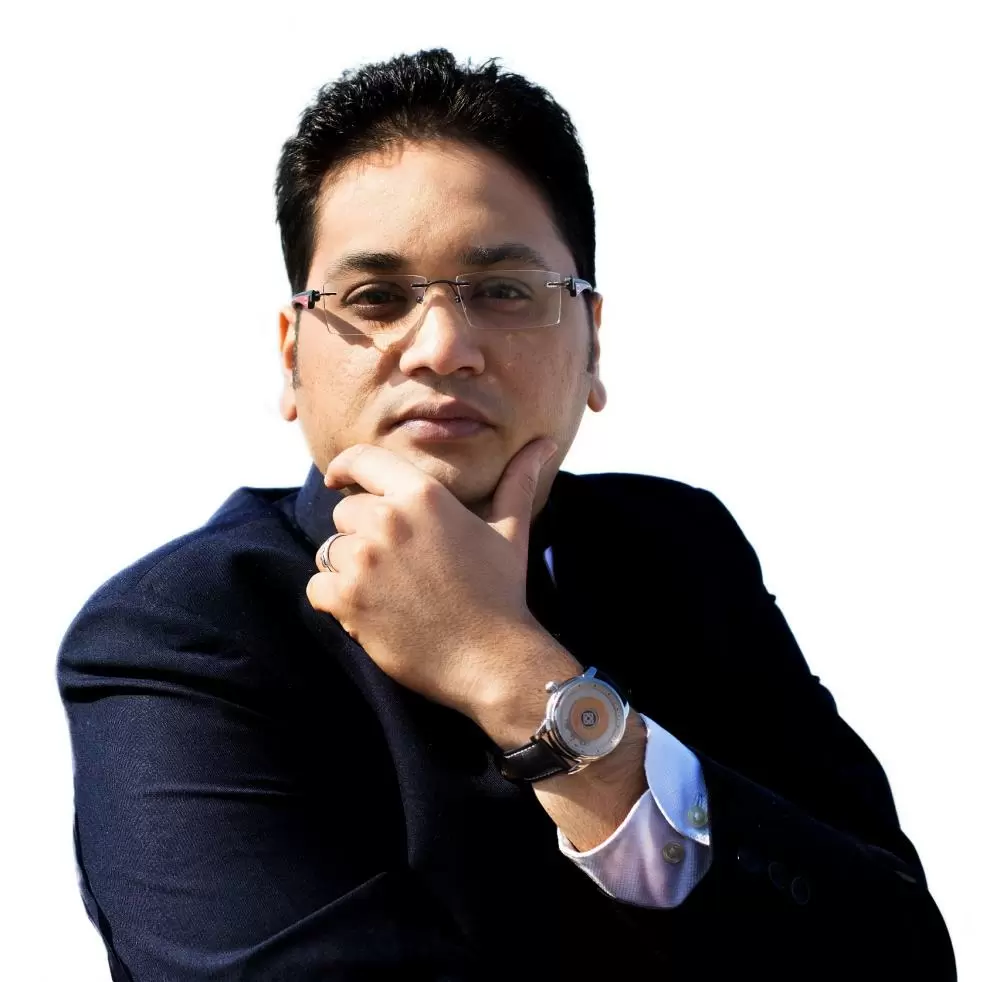 Gaurav set up his manufacturing unit at Bengaluru in 2015
He continued to sell around 50-60 watches every month through the same store and kept adding new models to his collection. Soon, he also started retailing his watches at the Taj and Oberoi group of hotels.
He invested Rs 1.2 crore in setting up a manufacturing unit in Bengaluru in 2015, and the company broke even in 2017.
At present, the company annually makes 1800-2000 watches that are sold online and through retail outlets at niche hotels.
Around 7000-8000 watches are made for the corporates and a few are custom-made as per specifications of individual customers.
On branding his watches and choosing the name 'Jaipur Watch Company' for the brand, Gaurav says the city of Jaipur is in itself a brand.
Jaipur is globally known, as it is a UNESCO World Heritage city, a popular tourist place and renowned for its gems and jewellery.
The expert craftsmanship of Jaipur and the technological edge provided by the trained experts at the factory in Bengaluru ensure that the brand maintains its quality.
While using antique coins he gets the certification of authenticity by well-known numismatists.
If the watch is completely handcrafted, the prices increase. Even though made in steel, a handcrafted watch takes up to six months to make and can cost Rs 3 lakh plus.
A watch with its hands designed in the shape of a Tanpura took four months to complete. The artists who did the work are descendants of those who decorated the weapons of the kings of the Jaipur kingdom.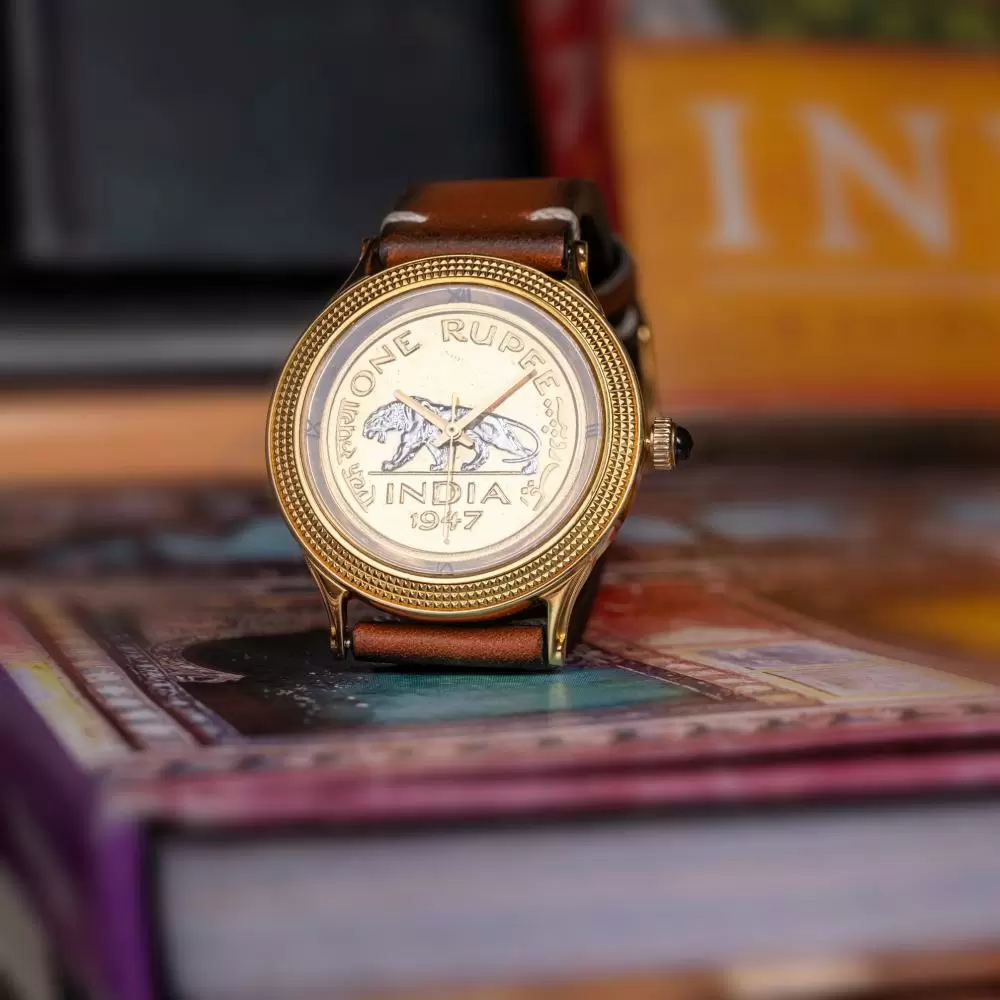 One of Gaurav's creations with a one rupee Indian coin of 1947
"When an international brand does a Ganesha watch everyone gets excited. But the brand may not understand the sentiments of the faithful," he says and shows a watch they have made with a Ganesha idol where the hands move without punching the idol.
Showing some of the unique watches, Gaurav explains why the hand-painted dial with pichwai painting costs Rs 15000, the Peacock feather one is Rs 35000 and the silver watch is priced Rs 55000.
Gaurav has sold watches from Rs 15,000 to Rs 24 lakh. The Rs 24 lakh watch was custom-made for a client with gold and diamond jewels encrusted like a flower in the dial.
However, for him, the watches made with antique coins of King George VI remain his personal favourite. He had done a collection of 35 watches with these. Now he is collecting rare coins of the king for the past two years for another collection.
He has also done a collection of 50 watches with the antique coins of Jaipur Maharaja Sawai Mansingh II.
"A lot of efforts go into collecting antique coins sourcing from the collectors, antique shops and auction houses," says Gaurav.
But the custom-made watches need not always be expensive. The Jaipur Watch Company offers custom-made watches under a category 'design your own watch' on their website starting from Rs 20,000.
Anyone could visit online, choose the colour of the dial, watch hands, straps, numbers to be written in chosen script, and could write their name in size, colour and font as per their liking.
The watches would be made and home-delivered. After all, personalisation is the ultimate luxury, something you own that's unique to you.
Wish to share your story?
Trending Now: