Indian Navy Hero of 26/11 turns entrepreneur and builds a Rs 25 crore turnover company
Gurvinder Singh
&nbsp | &nbsp
17-December-2021
Vol 12&nbsp|&nbspIssue 50
Hailing from a non-descript village in Haryana, Ashvini Jakhar, 38, completed his medical studies at the Armed Forces Medical College (AFMC) in Pune and rose to the rank of Surgeon Lieutenant Commander in the Indian Navy before returning to civilian life and becoming an entrepreneur.

Around six years ago, he set up Prozo, a cloud supply chain company, with just five employees. Today, the company employs 150 people and has achieved a turnover of Rs 25 crore.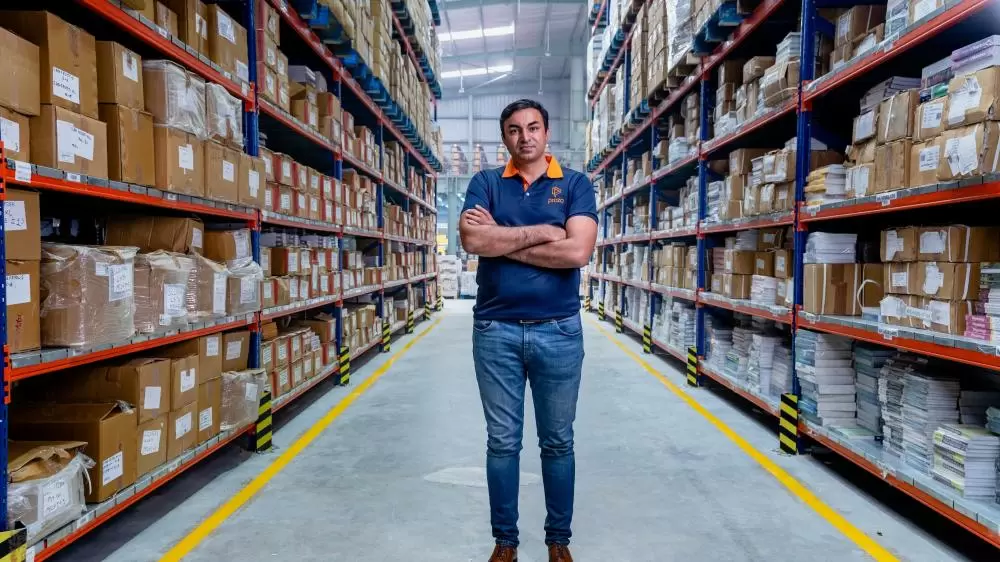 Ashvini Jakhar, founder, Prozo, had served in the Indian Navy as a Surgeon Lieutenant Commander (Photos: Special Arrangement)

Ashvini's story is about a boy who studied in a village school till Class five, then went on to become a navy doctor, then a McKinsey consultant, and eventually a successful entrepreneur.
"I had suffered an injury on my knee during a volleyball match while playing for my college team in a zonal competition," says Ashvini. He got operated twice on the same knee and it spoilt his chances of promotion in the navy and so he decided to quit.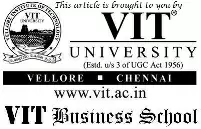 While in the navy, he had played a role in the anti-terrorist operations during the 26/11 attack in Mumbai. As a medical officer in-charge of Naval Helicopter base in Colaba, Ashvini was responsible for the evacuation of casualties.
He was posted at the Taj and Oberoi hotels that bore the brunt of the terrorist attack. It had been his dream to become a doctor and he had felt vindicated at that moment.
After finishing Class 12, he had attended coaching classes in Delhi to prepare for medical entrance exams.
"I got admission in AFMC, Pune. It was a huge achievement as 2 lakh students had sat for the exams, but only 135 got selected," says Ashvini, who also got through the National Defence Academy (NDA) exams but chose to join AFMC instead.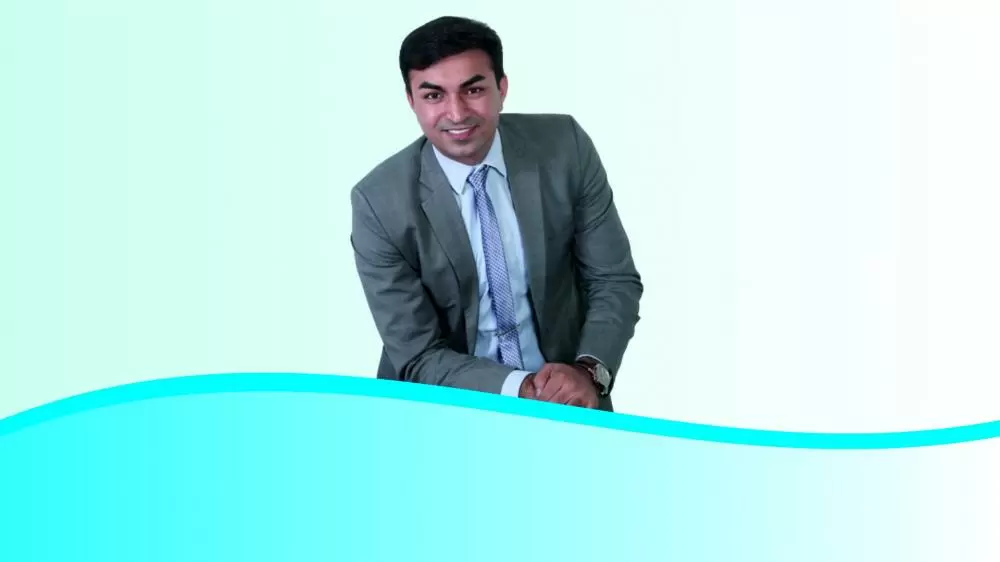 Ashvini is a recipient of the prestigious Sainya Seva medal for his service in the navy
"I decided to join AFMC as a medical cadet since I wanted to become a doctor and serve the country," he says.
"It was a four-and-a-half year-course. I got a good rank in graduation. I joined the navy in early 2006 and was commissioned as Surgeon Sub-Lieutenant. My first posting was in Vishakapatnam. I served the navy for the next six and a half years."
Apart from the 26/11 operations, he was involved in setting up a dedicated 20-bedded hospital at Campbell Bay in Andaman and Nicobar Islands during post tsunami rehabilitation project in 2007.
He was also awarded Sainya Seva medal by the President for the work done in Andaman and Nicobar Islands.
At age 28, Ashvini quit the navy and shifted to Gurugram. He sat for the GMAT exams and cleared it.
He then studied MBA at Indian School of Business, Mohali campus in Punjab in 2012. "It was the finest year of my life and I did very well there academically," he says.
"I got job offers from companies like Amazon, Phillips and several others. But I joined McKinsey as a strategic consultant. I was posted in Delhi, but I travelled worldwide in connection with my work."
He spent around 18 months with the company and also went to Paris during the stint. He says that the seniors were co-operative and he learnt a lot in the company.
"The experience I had in McKinsey motivated me to start my own company. I wanted to do something of my own and make it big," says Ashvini. He resigned from McKinsey and started Prozo in January 2015 investing Rs 1 crore.
Prozo is an 'e-commerce enabler & accelerator' for SMEs, D2C brands and enterprises.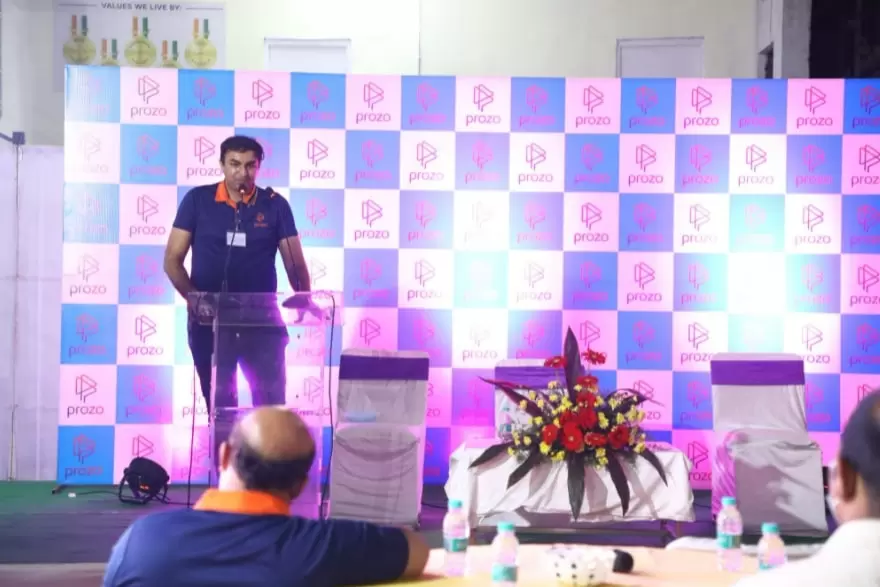 Ashvini started Prozo in 2015 and the company achieved a turnover of Rs 2.6 crore in the first year
It offers integrated supply chain technology, a pan-India warehousing and fulfilment network, and plug and play e-commerce seller services on 20+ online platforms including Amazon, Flipkart, Nykaa, and Myntra.
"Prozo offers a network of omni-channel fulfilment centres across pan-India to serve the brands on a pay-per-use basis to enable 1-2 day delivery for end customers," says Ashvini. The company achieved a turnover of Rs 2.6 crore in the first year (during FY 2015-16).
Born in Bhurawas village in Jhajjar district of Haryana, Ashvini, is the youngest of four siblings. His father was a junior commissioned officer in the army while his mother was a teacher in a government school in the village.
Ashvini started his education from a village school before joining a boarding school at Sonipat, a small city, about 56 km from his village. He studied from Class five to Class eight at this school.
"I was a bright student and my parents felt that boarding school was a better place to study. It was indeed good for me and made me more disciplined," says Ashvini, taking a trip down memory lane.
Later, he joined a school at Charkhi Dadri, another small city in Haryana, for a couple of years. He stayed with his grandmother along his third sister and studied at the school. The other two elder sisters had already got married by then.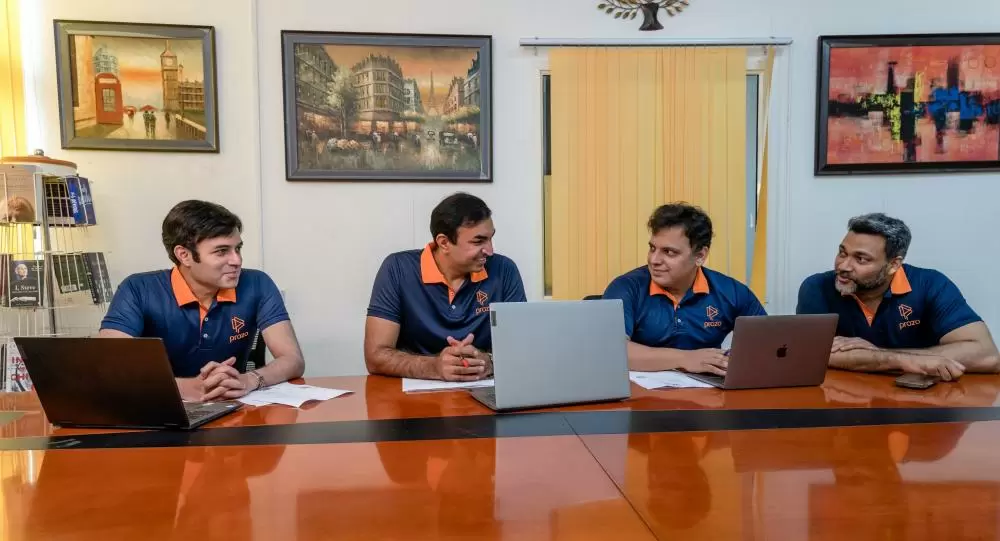 Ashvini in a meeting with his top brass
He studied Classes 11 and 12 from a school in Rohtak, and then left for Delhi, where he prepared for medical entrance exam for one year.
He lived up to the expectations of his family when he cleared both the NDA and AFMC exams.
"It was a proud moment for my parents," says Ashvini, whose wife is an orthodontist. The couple has a four-year-old daughter.
His advice to young entrepreneurs: Do entrepreneurship for the right reason, as creating wealth should not be the sole goal. Budding entrepreneurs should be fired with a goal to succeed and bring a change in the society.
Wish to share your story?
Trending Now: