How a former L&T employee built a Rs 220 crore turnover industrial catering business
Sofia Danish Khan
&nbsp | &nbsp
13-December-2021
Vol 12&nbsp|&nbspIssue 50
Hailing from a humble agricultural family in Sempalli village, Vellore district, Tamil Nadu, DRE Reddy did a course in hotel management at the Institute of Hotel Management in Chennai and embarked on a career in the hospitality industry in the mid 1980s.

How a boy who studied in a village government school in Tamil medium until Class 10 went on to build a Rs 220 crore turnover industrial catering business with its headquarters in Chennai is a truly inspiring story.


DRE Reddy hails from a small village in Vellore district of Tamil Nadu (Photos: Special Arrangement)

Reddy's company CRCL LLP maintains the canteens in companies such as Ashok Leyland, Wipro, Larsen & Toubro, Hitachi, and MRF, serving an estimated 1.5 lakh meals a day with a team of 3,000 employees.
They have around 75 clients across the country, including in Madhya Pradesh, Maharashtra, Pondicherry, Andhra Pradesh, and Telangana.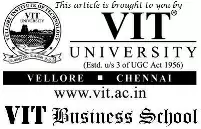 CRCL operates 42 canteens which have attached kitchens, while about 30 plus canteens are served through three centralised kitchens.
"The meals we make taste like home cooked food, and they are nominally priced," says Reddy, 58, CEO and Managing Partner, CRCL.
"Our employees stick with us, and we offer them great growth. An unskilled worker retires as chef in our organisation, as we offer him those opportunities to grow and thrive."
Reddy has been a go-getter all his life. He has seized opportunities and excelled in the places he has worked at.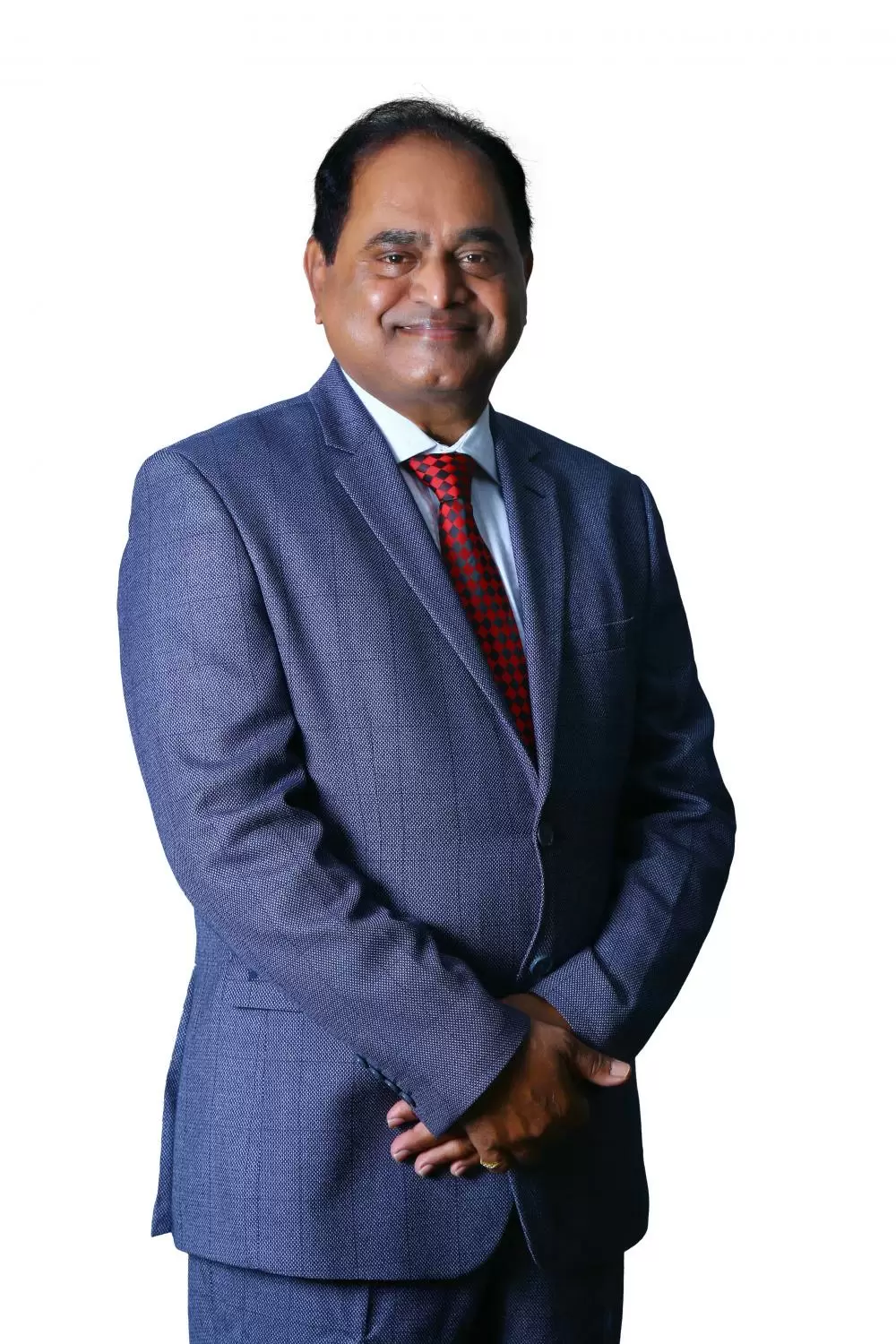 Reddy has many marquee clients such as Ashok Leyland, L&T, and Wipro
He spent his childhood years in Sempalli, where his father Ramachandra Reddy cultivated paddy and sugarcane. He has three siblings - a younger brother and two elder sisters. His mother Eeshwaramma was a homemaker.
He was a topper at his village school. After Class 10 his family sent him to the nearby small town of Vellore, where his father's brother's family lived, to study Class 11 and 12.
He passed Class 12 from Sri Venkateshwara Higher Secondary School, Vellore, in 1980. "My uncle supported me a lot, and for the first time in my life I got exposure to the outside world," says Reddy.
"Uncle was active at Lion's Club, and he often took me along to the meetings, and my social life improved. I also got into the habit of reading the newspaper daily because of him."
After Class 12, he studied hotel management from Chennai's Institute of Hotel Management and joined as a trainee in a Taj group property in Mahabalipuram – near Chennai - in 1983.
In November 1984, he joined Tamil Nadu Industrial Explosives Ltd (TEL), a state government undertaking, in Katpadi, which is closer to his village.
TEL had just been started and his job was to set up accommodation for about 25 foreign nationals and take care of their food. Later, he also set up a canteen for the workers at the TEL factory.
"The first five years were very exciting and I was happy that I was adding value to things. In 1987, I got married to Radha Rani, and a year later my son Gokul Krishna was born," Reddy recounts.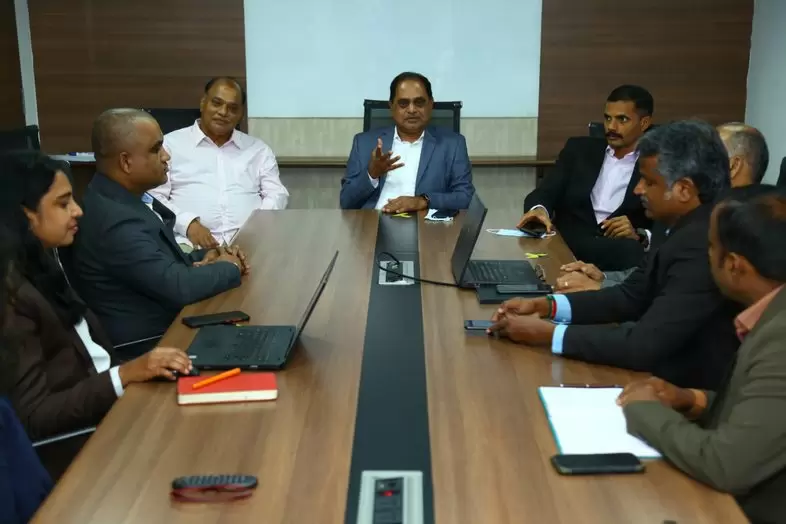 Reddy has built CRCL into a professional organisation
By 1992, Reddy felt there were no more challenges at TEL and decided to look for a change. He planned to shift to Chennai, where there would be plenty of opportunities for him and he could provide better education to his son.
"I came across a newspaper Ad by Larsen & Toubro (L&T). L&T was looking for a canteen supervisor, and I had similar experience," recalls Reddy.
"I went to Chennai from Katpadi with my wife, stayed at a hotel and went for the interview. I got the job though there were many candidates.
"It was a major shift from a government job to the private sector. But my wife supported my decision, as she realised all I craved for was work satisfaction. So in July 1992, I joined L&T in Chennai."
The company had a good canteen for 40 people and wanted a professional to fine-tune the system.
Reddy changed the food packet system and introduced variety food. Within a year, he made the desired changes and started looking for more challenges.
"They had a lawn, the maintenance of which was outsourced, so I took up the job. Within three years it became the best lawn among various L&T locations," says Reddy.
"The management recognised my leadership skills and groomed me. I received seven promotions in the 14 years I worked there."
In 2000, Reddy did a part-time one year diploma course in HR, which enhanced his overall profile.
Reddy was one of the core members of the L&T management team that set up L&T Demag Plastics Machinery at Manapakkam on the outskirts of Chennai, in 2006.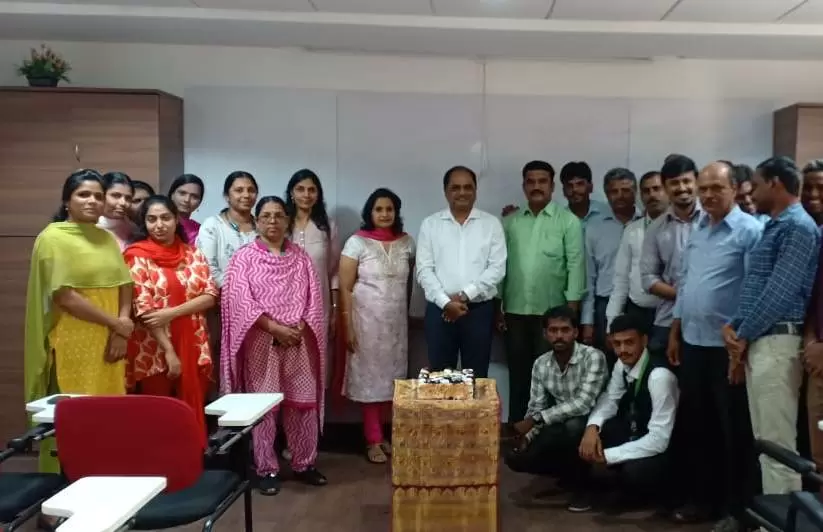 Reddy with CRCL employees at their corporate office
By 2007, Reddy was ready for newer challenges. He was more ambitious and wanted to start something on his own.
So, he joined hands with C Ramachandran, who was running a catering firm in Chennai. Reddy had known CR since 1992 and had developed a liking for him and would often connect him with potential clients.
CR had come up the hard way. He had come to Chennai from Kerala at the age of 14 after dropping out of school. He had progressed from washing dishes to chopping vegetables to making idlis and to becoming a master chef.
Later, he took contracts for catering in industrial canteens. "When I met him in 1992, he already had 6-7 contracts," says Reddy. "He was so brilliant at work that he never used a calculator to make bills, and could do it all mentally."
Reddy joined CR's firm as an advisor and consultant in 2007. It was then a proprietorship firm with a turnover of Rs 11 crore.
The company was converted into a private limited in 2010. Reddy invested Rs 1 lakh in the company and became a director.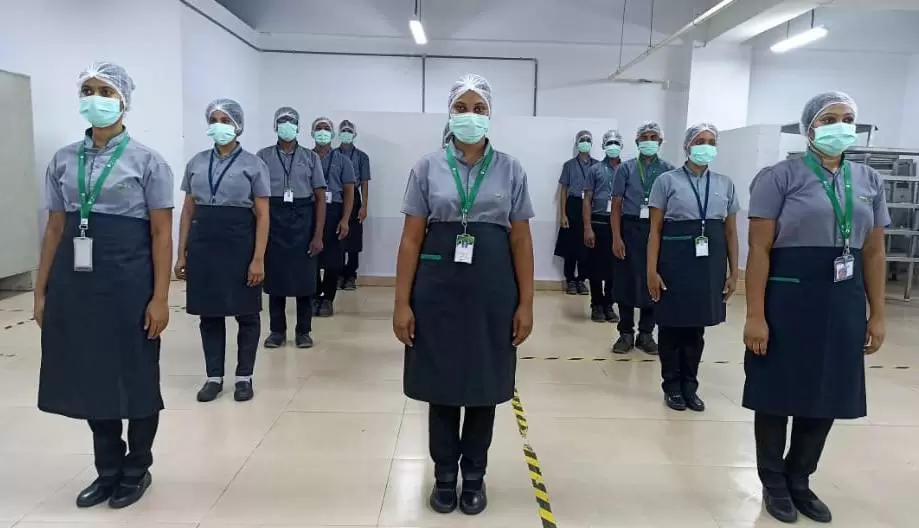 A team of CRCL catering staff
The company witnessed rapid growth as more clients came on board. In 2015, they achieved a turnover of Rs 175 crore.
In 2016 they turned the private limited company into a LLP, to attract foreign investors, and entered into a Joint Venture with international catering firm Elior (which exited from CRCL this year).
"The company has crossed many milestones and become one of the largest domestically managed catering services in the country," says Reddy. "The vision is to grow beyond what we are and construct a global company that offers local food."
Wish to share your story?
Trending Now: