This man built a Rs 35 crore turnover desi burger chain challenging the giants in the business
Sofia Danish Khan
&nbsp | &nbsp New Delhi
04-December-2021
Vol 12&nbsp|&nbspIssue 48
When Rajat Jaiswal started the first outlet of Wat-a-Burger in Noida in 2015, he took the battle right into the doorsteps of a McDonald's outlet, from where his staff made a bold and irresistible offer to burger lovers: Taste our burgers - and if you don't like them we will return your money.

The crowds poured in, tried their Indianised burgers, and came back again and again for more. And nobody ever asked for a refund.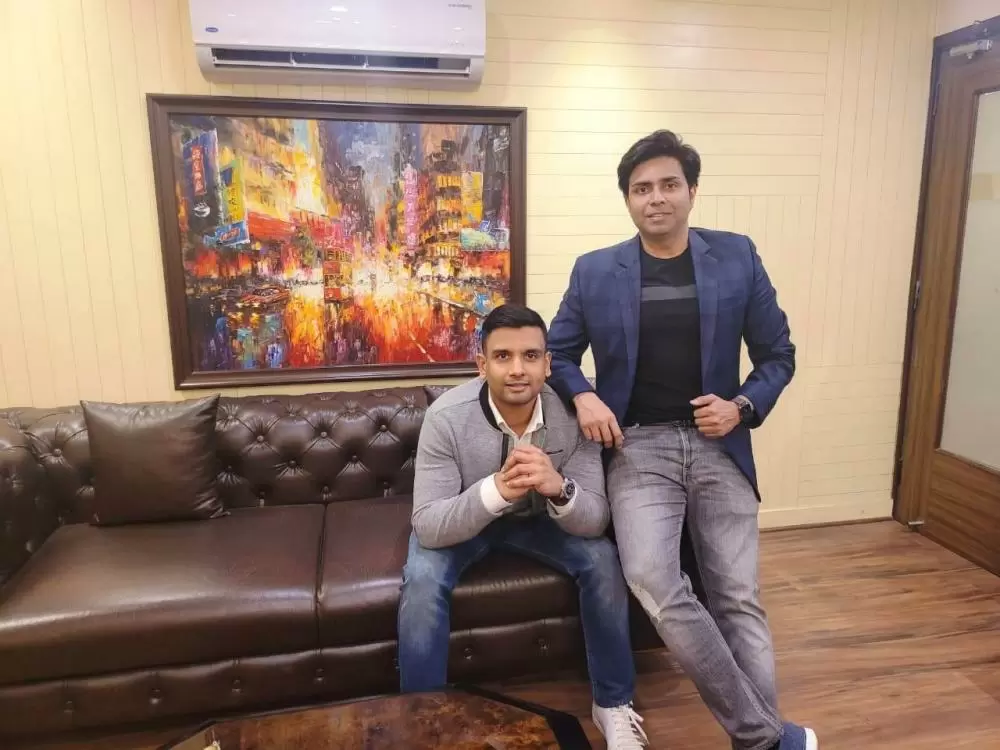 Rajat Jaiswal started Wat-a-Burger with Farman Beig in 2015 with a single outlet in Noida. (Photos: Special Arrangement)

The refund challenge was one of the strategies that Rajat, a professional pilot, adopted to build Wat-a-Burger into a Rs 35 crore turnover (2019-20) brand in just four years.
Today, there are 67 Wat-a-Burger outlets located across 15 States, with Delhi alone having 11 outlets and many others located in Tier 2 and Tier 3 cities such as Muzaffarpur, Muzaffarnagar, Patna, Jhansi, Gorakhpur, Kanpur, Lucknow, Jaipur, Surat, and Vadodara.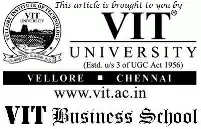 "We opened our first outlet at Noida Sector 18, which is a favourite hangout of youngsters, school and college students," says Rajat, who targeted this crowd, which usually went to McDonalds, KFC, or Burger King.
"We cut our burgers into smaller pieces and offered it to people to taste for free. Our aim was to get at least 50% of McDonald's customers and convert around 10% of them into repeat customers."
Their burgers had a distinctly Indian flavour and soon became popular. "We started with makhni burger as our prime product, and it caught the fancy of burger lovers," says Rajat.
"We offered aloo achari, desi street and chilli paneer burgers, mutton kebabs, along with wraps, sandwiches and shakes.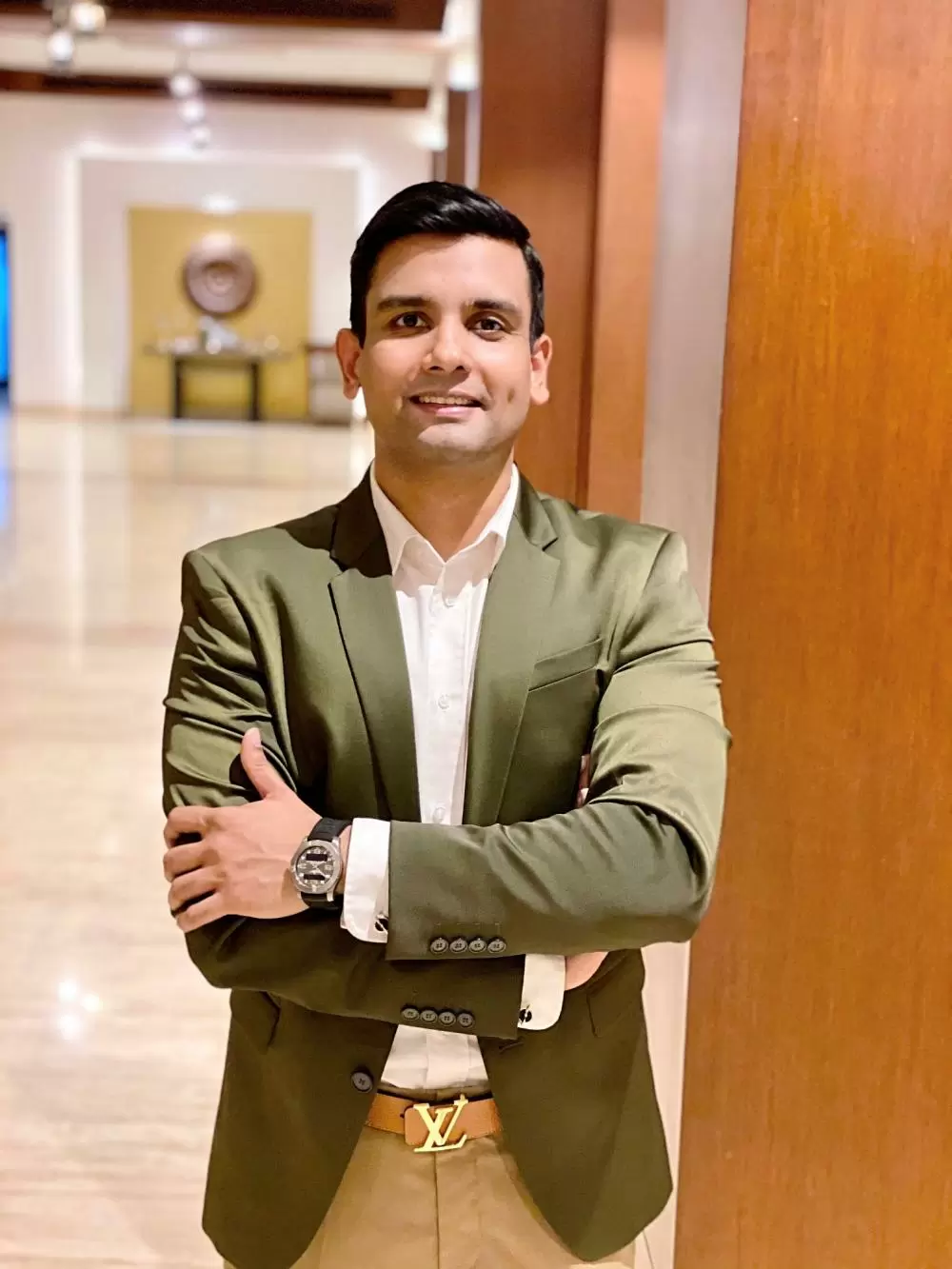 Rajat is a commercial pilot and has 8000 hours of flying experience.
"All international brands are trying to customise their burgers for their Indian customers. We are not trying to fit in but we are the right fit for the market, as being Indians we know the Indian palate better."
Their burgers are priced between Rs 29 and Rs 200.
Rajat started Wat-a-Burger with his childhood friend Farman Beig with Rs 25 lakh in 2015. The duo registered their company in the name of Super Fry India Pvt Ltd and started the first outlet at Noida with just six employees.
The first year's turnover was Rs 75 lakh (2015-16), which was achieved in just seven months of operation. The company continued to grow each year both in terms of turnover and also in number of outlets.
They offered franchises and the outlets soon spread to other cities. "We set up the business for the franchisee, from setting up the place to providing them all the necessary equipment and then supplying the raw materials to maintain the quality," says Rajat.
"We produce our own buns, and deliver them to all the outlets. We have small manufacturing units in different places, to allow easy delivery. We also have tie ups with local bakers for remote areas.
"The shakes are available as premixes. The employees just have to mix them; it ensures we don't have to train them to make 10 different types of shakes, and eliminates the possibility of somebody stealing our recipe. Also, the shake will taste the same every time in all the places."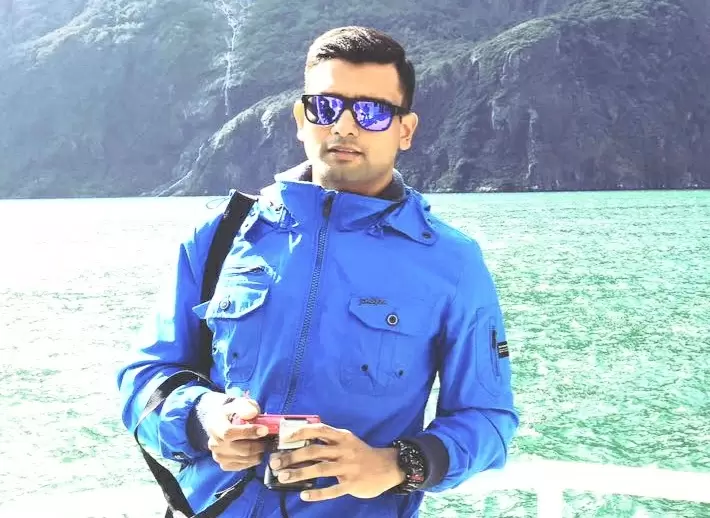 Rajat says the company owned outlets is where they perfect their business model
Out of the 67 Wat-a-Burger outlets, 13 are company owned and the rest are all franchisees. "The company owned outlets help us to understand the business better and implement changes wherever required so that we could pass on the knowledge to our franchisees," says Rajat.
Rajat's emphasis on seeking perfection in his business is understandable since his job as a professional pilot entails it. He has been a pilot since 2009 and has more than 8,000 hours of flying experience.
Rajat, 35, hails from Allahabad, where his father owns a logistics and transport business. His mother is a housewife, while his elder sister is settled in the UK since last 14 years.
He passed Class 12 from St Joseph's School (Allahabad) in 2004 and joined Indian Institute of Aeronautics in Delhi to study aeronautical engineering.
He was selected for Spicejet's Cadet Pilot Programme in 2007. "I was among the 100 people selected from around the country for the programme," says Rajat.
Spicejet sent them for pilot training and gave them jobs after they completed the course. Rajat went to Sabena Flight Academy in Phoenix, Arizona, for his training that lasted for one and a half years.
He joined SpiceJet by the end of 2009 and worked there until 2015. He then joined Indigo, where he still works
It was his dream to become a pilot and he achieved it. But he also had this flair for business, something he might have inherited from his father. While doing his aviation course in Delhi, he had worked part-time in a call centre.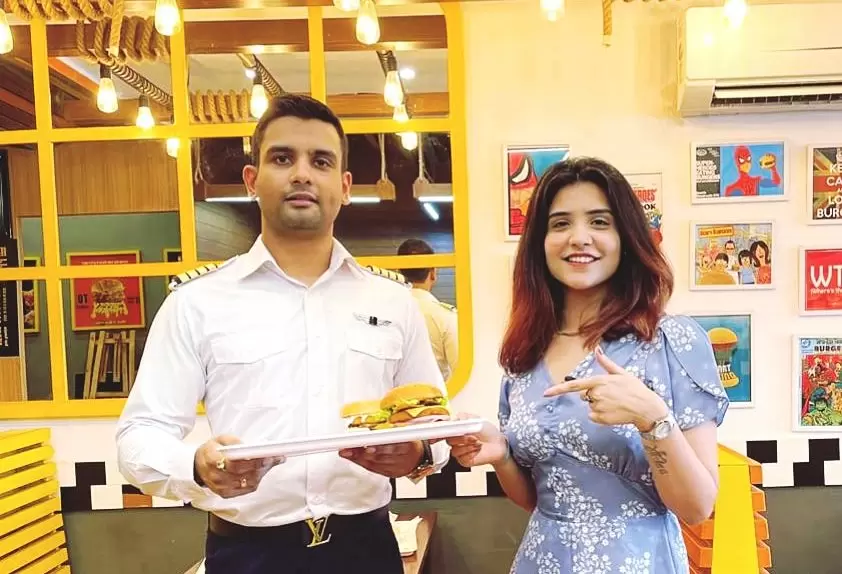 Rajat had run an ice-cream outlet for a couple of year before starting Wat-a-Burger
"I was marketing cellphones and a telecom network in the UK through the call centre," says Rajat.
He worked in the evening shift at the call centre after his college ended at 1 pm. His shift started late afternoon and ended at 1 am.
His classes would start at 7 a.m. and so he usually slept for 6-7 hours in a day and tried to make the entire waking hours productive.
For Rajat, time is a commodity that cannot be wasted. While not flying, he just can't spend his time without doing anything.
After he joined SpiceJet, he took franchise of a European Ice Cream brand and ran a profitable ice-cream outlet in Dwarka for two years (2009-11). He later sold it.
In 2015, he started Wat-a-Burger, which today employs 400 people across its 67 outlets.
Rajat's wife is a fashion stylist, who has her own store. The couple has a two-year-old son and a 10-month-old baby boy.
Wish to share your story?
Trending Now: