How a You Tube coach from a village in UP built a Rs 24 crore turnover edtech brand in Delhi
Sofia Danish Khan
&nbsp | &nbsp New Delhi
29-November-2021
Vol 12&nbsp|&nbspIssue 48
Vivek Kumar, who hails from a small village in Uttar Pradesh, has fought many battles to build his brand that today provides coaching to thousands of young aspirants for government jobs - ranging from the prestigious civil services to various positions in the defence services, railways and in UP state police.

A couple of years ago, the 29-year-old had almost lost the business he had so painstakingly built when a company he had partnered with took the rights of his You Tube channel and demanded Rs 2.5 crore for giving it back to him.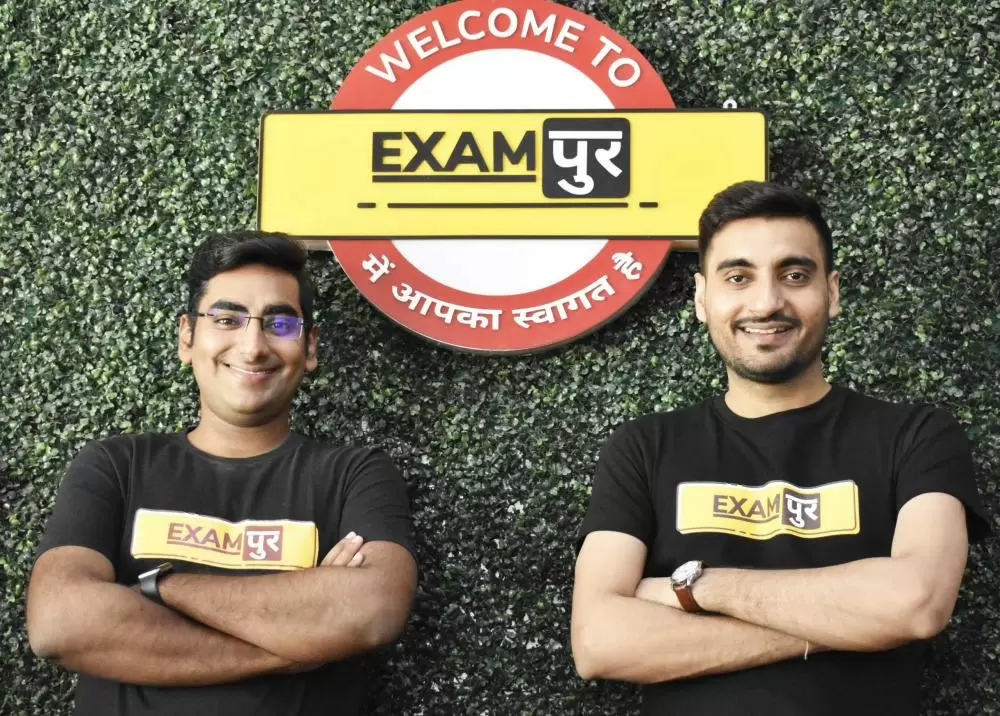 Vivek Kumar (right) started posting educational videos on You Tube from his village in Uttar Pradesh and built Exampur as an edtech company after he moved to Delhi (Photos: Special Arrangement)

How he raised the money, retrieved his channel, and rebuilt his business into a Rs 24 crore turnover company is as inspiring as his journey from a village in UP to the national capital where he is heading a team of 600 employees, including 200 teachers.
Vivek is the founder of Exampur, which started as a You Tube channel in June 2018 from his village, where he was then preparing for the physical test after clearing the written exam for sub-inspector of police post in Uttar Pradesh.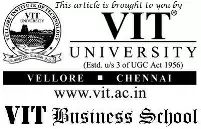 He never imagined at that time that he would go on to reject the appointment letter for the Sub Inspector's post, and instead focus on building Exampur as a big business employing many other tutors.
"It was my father's dream to see me as a government officer," says Vivek. "So, I started preparing for various government exams after my M.Tech."
Vivek was born in Kondu, a small village, in UP's Bulandshahr district. He is the eldest amongst four siblings. He has a younger sister and twin brothers.
His father is serving in Indian Navy as a Sipahi and his mother is a farmer.
As a young boy he would run away from school, but his grandfather ensured that his literacy and mathematics skills were excellent.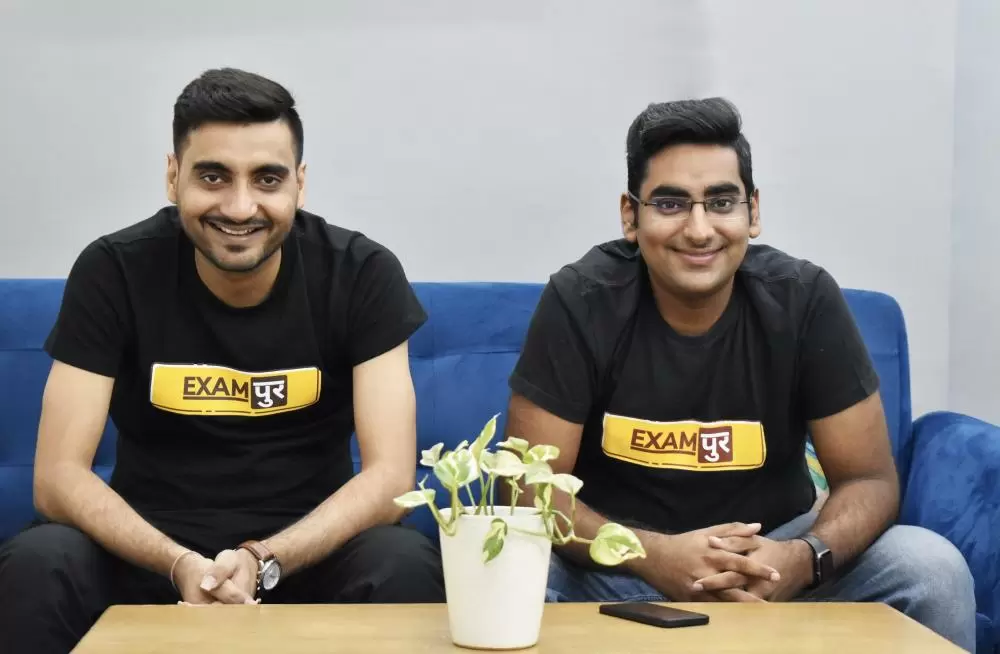 Vivek with Vardaan (right), Co founder, Exampur
"I studied in the village school till Class Eight. I was scared of attending school, because I used to get beaten up by teachers.
"So I would bunk school, hide in the farms, roam around during school hours and return home in the evening," reminisces Vivek of his childhood days in the pastoral settings of his village.
"But my grandfather would teach me the subjects daily for two to three hours at home. He taught me basic Maths, reading, and to translate from English to Hindi and vice versa. Thus, despite not attending school, I would always score well."
His interest towards studies changed after his family shifted him to an English medium school in Bulandshahr town in Class Nine.
"In this school we had proper uniform, and the teachers taught well. And I was not beaten here. I started loving my school, because I could wear a tie, unlike the village school where we went in casual clothes," says Vivek.
"Though it was an English medium school, the teachers taught in Hindi and I was able to cope up. I became active in co-curricular activities, and overcame the language barrier and honed my skills."
He then finished his B.Tech in computer science (2010-14) from IIMT, Greater Noida. Around this time, his family was under financial stress and Vivek started giving tuitions to other students to make some extra money.
After his M.Tech, he focused on fulfilling his father's dream of getting a good government job.
"I shifted to Delhi to join a coaching hub. In October 2017, I decided to teach part time at the same institute where I was preparing," says Vivek, tracing his journey as a teacher and then a You Tube coach.
"I had to be thorough with my subject to clear the doubts of students. I started enjoying teaching and realized it was a noble way to give back to society."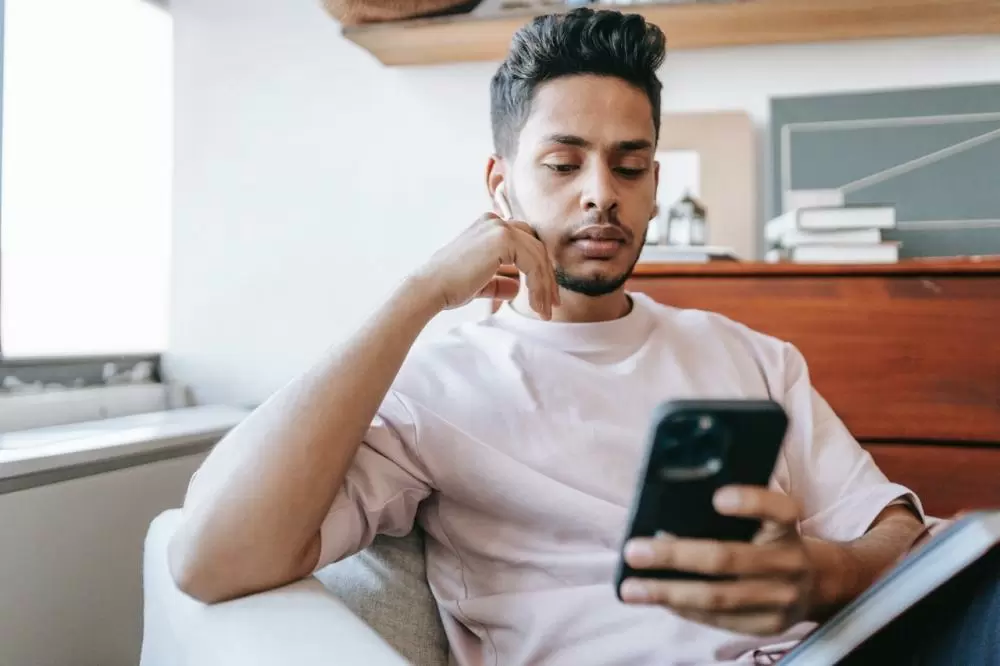 With internet penetration expected to increase in India in the coming years, more Indians are likely to join online coaching classes (Photo for representation purpose only)
Meanwhile, in December 2017 the results for the sub inspector exam came out and Vivek cleared it. He decided to move back to his village to prepare for the physical exam, as it had large open spaces where he could practice.
"In June 2018 I started making You Tube videos of important topics for the sub-inspector exam, and they became an instant hit with the students as I taught in the vernacular language," he says.
"Within a few months I had 2.5 lakh subscribers and was earning Rs 30-40,000 every month.
"By October 2018, I decided to shift to Delhi, as I was experiencing connectivity issues in my village. By then, I had a 10-member team with me and we taught various subjects."
In Delhi, an education portal invested Rs 5 lakh in the business and they bought laptops, computers and high-end cameras. "I invested Rs 90,000. They looked after the technical aspects while I handled the content."
They rented an apartment in Indra Vikas Colony in Mukherjee Nagar on the outskirts of Delhi. "We used one room for accommodation, where about 15 of our teachers stayed. The other two rooms were used to record videos," says Vivek.
By January 2019, the channel got one million subscribers. That's when he got the news that he had been selected for the sub-inspector post. He decided not to join, and instead focus on his business.
When he ran into some issues with the partnering company, Vivek decided to part ways with them. Since the company was holding the channel's You Tube rights now, it demanded Rs 2.5 crore to give it back to him.
Vivek turned to Vardaan Gandhi, who would later become his co-founder, and the duo decided to build an app and informed the students about the new courses they planned to start.
They told the students that the fees they would pay would help them in buying back their You Tube channel.
"Vardaan also pooled in some money, and we bought back our channel within a month, and in July 2019, we became the owner of the channel," says Vivek, recounting the most challenging phase of his entrepreneurial journey.
They shifted their office to a sprawling 9000 sq ft office (rented) in Burari and began to offer coaching for aspirants of more competitive exams including the IAS and IPS.
While there are 25 channels in all with a total of 9.5 million subscribers across all channels of Exampur today, their app has been downloaded by more than 2.5 million unique users.
Their turnover, which was Rs 4.5 crore during 2019-20, shot up to Rs 24 crore during the pandemic hit 2020-21.
"In the coming years, the internet will penetrate the villages of India, thus we can expect vernacular learning will be the need of the hour. In the next three years, 55 crore people will join the internet, and we are aiming at 5 crore potential students amongst them," says Vardaan, who takes care of Exampur's marketing.
What's clear is that the journey of Vivek that started from a small village in UP is destined to take him to even greater heights in the years to come, as he and his team seek to help achieve the career dreams of millions of youngsters.
Wish to share your story?
Trending Now: