Was business in his gene? How this Delhi youth built a Rs 20 crore turnover startup with Rs 10,000
Sofia Danish Khan
&nbsp | &nbsp New Delhi
26-November-2021
Vol 12&nbsp|&nbspIssue 47
It seems that for some people business might be just in their genes. Shivam Ahuja remembers that he was in Class five when he used to visit his father's camera shop at Delhi's Chandni Chowk, where he received his first exposure to business.

"I often helped my father in the shop and learnt how to make money," Shivam reminisces. By the time he was in Class seven he had already got into trading of tattoos, which was then a craze among children of his age.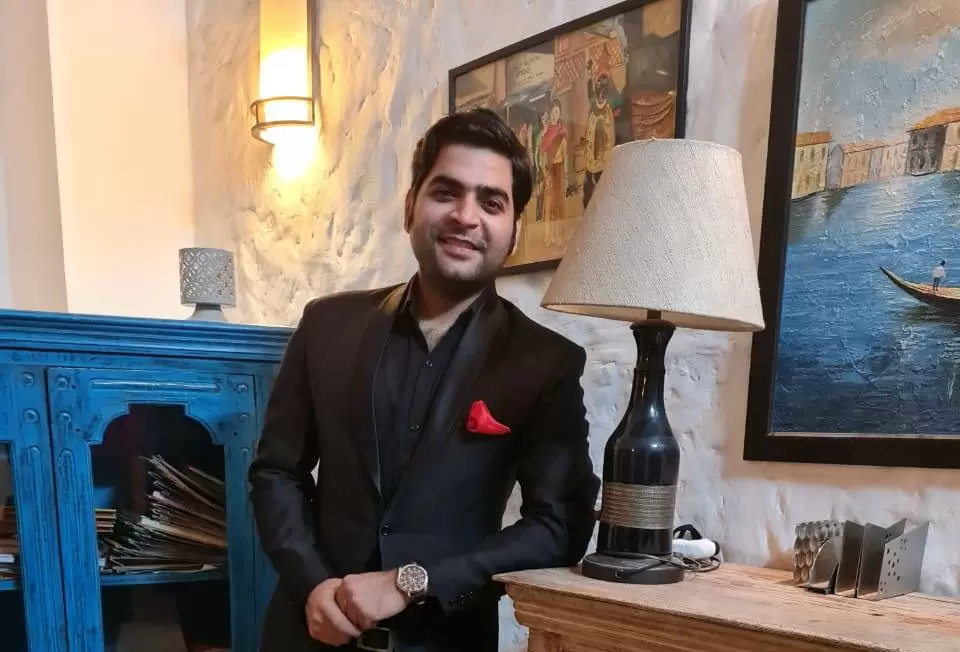 Shivam Ahuja started Skill Circle in 2016 with just an intern to help him (Photos: Special Arrangement)

"I sold rare tattoos to my classmates and earned as much as Rs 200-300 every fortnight or so. It took care of my pocket money," says Shivam, 32, who started Skill Circle, a digital skill development company with Rs 10,000 six years ago.
The company's turnover has crossed Rs 20 crore in the current financial year, a five-fold increase from last year's turnover of Rs 4 crore.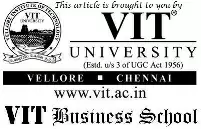 Skill Circle offers courses in Data Analytics, Data Science and Digital Marketing, all of which have a market among the youth - mostly engineering graduates - who join the courses to upgrade their skills.
"In India there are lots of engineering graduates who aren't job ready. These courses equip them with the skills that get them the jobs. Our USP is that we help our students in getting placements," says Shivam.
The company claims that its students got placed in Microsoft and Google and about 100 of them started their own companies as well.
Shivam says that thousands of students have attended their one-week online programs on subjects like Domain Flipping. Many of them who attend these free courses later enrol for their longer-term paid courses.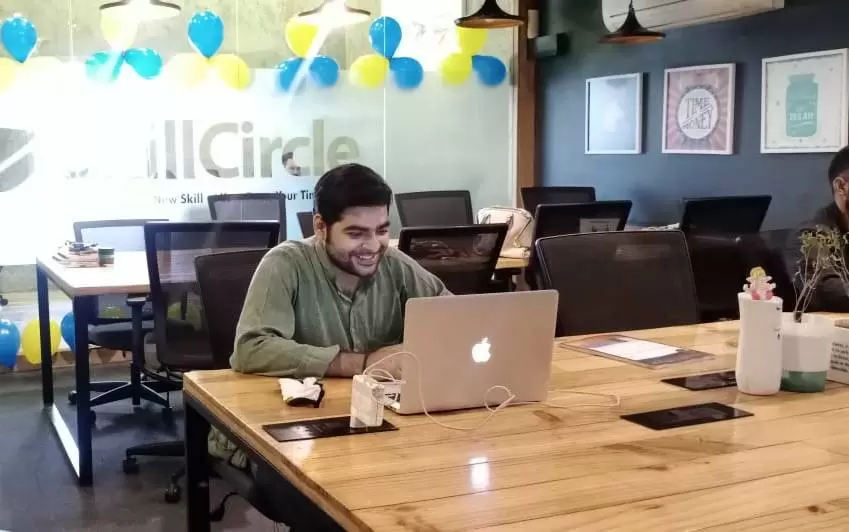 Shivam worked at Micromax for about three years as Area Sales Manager before starting up on his own
Around 30% of the business is through reference, with students referring their friends and family members to the institute.
Born in Patiala, Shivam grew up in Delhi. His father Jaidev Ahuja, who passed away in 2012, owned a camera shop - Jaishankar Photo Goods - in Chandni Chowk.
His mother Sunita Ahuja was a housewife. Shivam has two elder sisters
He studied at Greenfield Public School, Dilshad Garden, Delhi, and passed his Class 12 in 2007 with 81%. He spent the next year preparing for IIT entrance exam, but then joined B Tech (Electronics) at Amity University, Noida (2008-2012).
Shivam got a job through campus placement at Micromax (cell phone brand) as Area Sales Officer in Gurugram.
"I was more inclined towards sales and marketing rather than an engineering job. I liked to do sales as I felt I had a gift of the gab," says Shivam.
"I was at Micromax from 2012 to 2014 December. I was drawing a salary of Rs 32000 per month when I quit."
In 2015, he joined with two others to start a company called Expert Vidya to provide digital marketing courses through both online and offline mediums.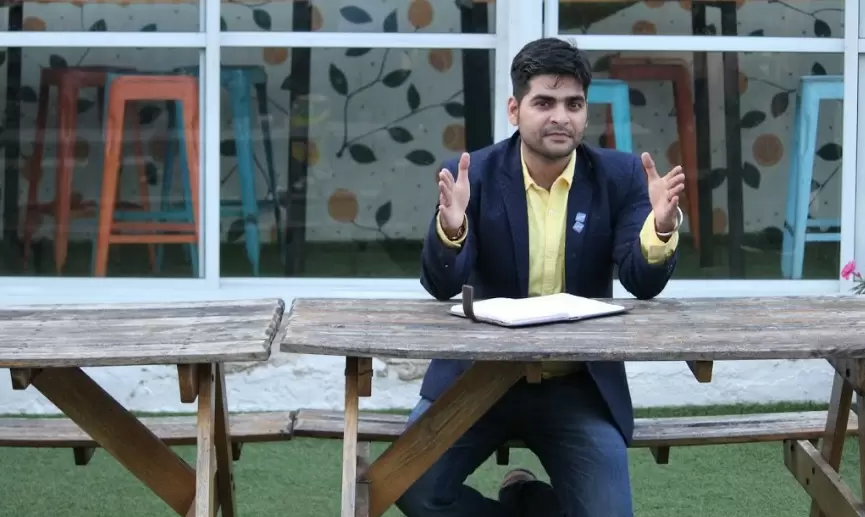 Shivam gained valuable experience during his association with Expert Vidya
"I met Ravi Chopra and Sahil Arora through the internet, and all of us decided to come together for a venture. We launched a website for Expert Vidya, and started working on it 2015 onwards," he says.
"It was a zero investment company. Ravi provided office space, while Sahil had amazing knowledge of operations. I brought in sales knowledge and together we were set to take on the world."
They had their office at Tilak Nagar, which is a coaching hub in Delhi. "In the first year our turnover crossed Rs 2 crore. But we had to shut the company as all three of us weren't able to give enough time to the company," says Shivam.
But the experience he had gained in the short lived venture helped him to launch Skill Circle in 2016 as the sole founder, with a single intern. He registered the company as HNI Idea Ventures Pvt Ltd.
"I did not have a marketing plan initially, and reached out through Facebook, LinkedIn, friends and family and word of mouth. Later I started putting up ads through Google, Facebook and Just Dial. And things slowly worked out," says Shivam.
During the initial days, he also offered marketing consultancy to a few well-known companies, which ensured that he had some steady cash flow.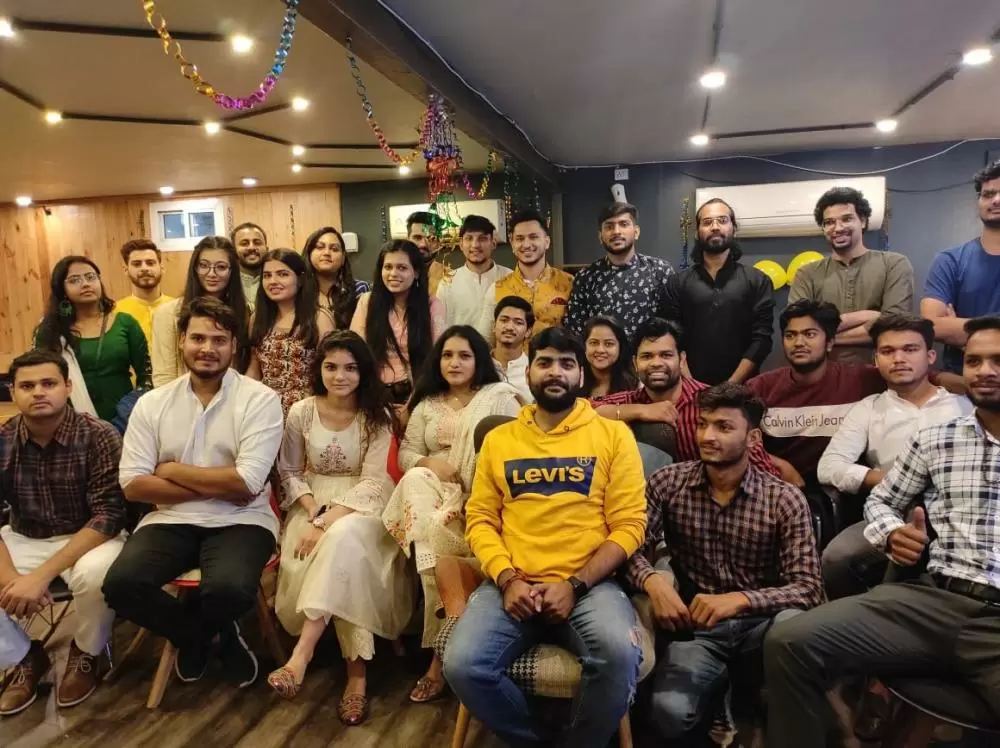 Shivam with his team in their Delhi office
Today, the company has a training centre on a 5,000 sq ft rented space in Delhi's hub, Connaught Place. The company's first year turnover was less than Rs 1 crore, but it grew slowly and steadily.
The average fee for the courses is between Rs 35,000 and Rs 2 lakh. They have courses with duration of around three to eleven months, with both online and physical classes available.
"We have regular as well as weekend courses for working professionals. There are currently around 700 students enrolled in the program. So far about 12000 students have benefitted from the programs," says Shivam, who is yet to think of marriage and is happily married to his startup now.
Wish to share your story?
Trending Now: