She ventured into business at 24 and built a Rs 208 crore turnover company along with her husband
Sofia Danish Khan
&nbsp | &nbsp New Delhi
24-November-2021
Vol 12&nbsp|&nbspIssue 47
It takes plenty of courage to take the first step in entrepreneurship, especially when you have to leave the comfort zone of a secure job and assured monthly income.

Kiran Dham was just 24 when she started a business along with her husband Ashish Dham and got into selling of projectors.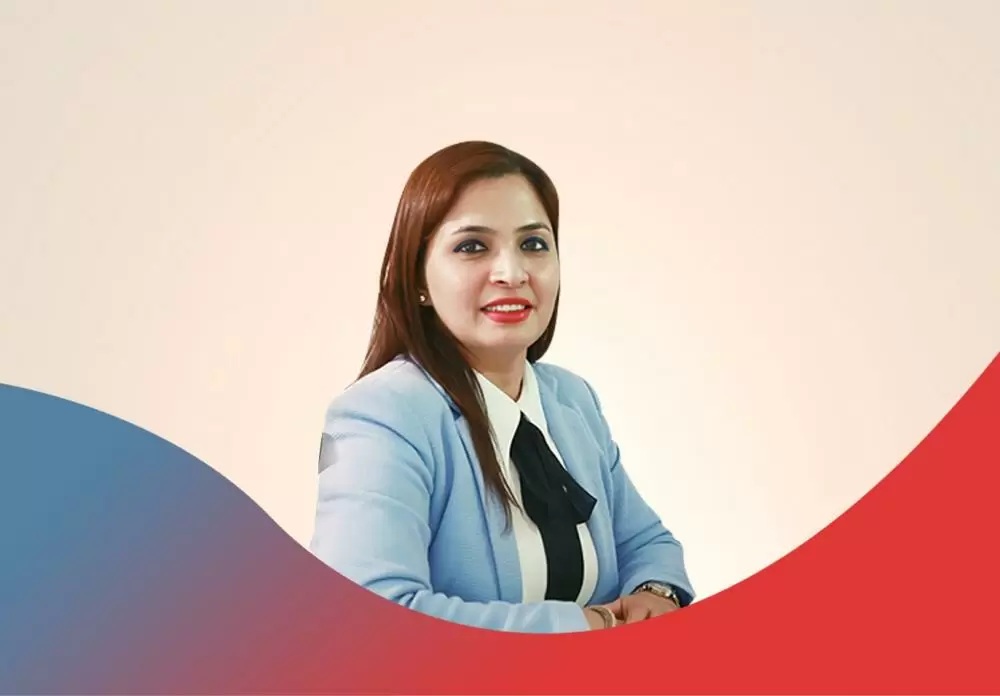 Kiran Dham, along with her husband Ashish, launched Globus Infocom in 2001 with Rs 10,000 (Photos: By Special Arrangement)

"Ashish had worked earlier in a company where he was handling the sales of projectors. His experience in the same field helped," says Kiran, recalling the humble beginnings of Globus Infocom, an edtech company with a turnover of Rs 208 crore in FY 2019-20.
Launched in 2001, Globus Infocom sold projectors and display screens in the first few years before adding more products and services.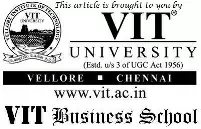 Today, the company offers digital learning solutions and has set up hundreds of digital language labs and smart classrooms around the country.
"We started from a small rented office in Hauz Khas Enclave, Delhi. We got the countrywide distributorship for projectors and display screens from Mitsubishi Electric," says Kiran.
BSNL was one of their earliest clients. "We sold 200 projectors to BSNL in the first year. The number (of projectors sold to BSNL) kept doubling every year till 2010." The display screens (or data walls as it used to be called then) were set up at army and police control rooms.
Kiran and Ashish started with just the two of them and within six months built up a team of 20 employees. They now have 250 employees and their office is located at a three-storey building – which they own - at Noida.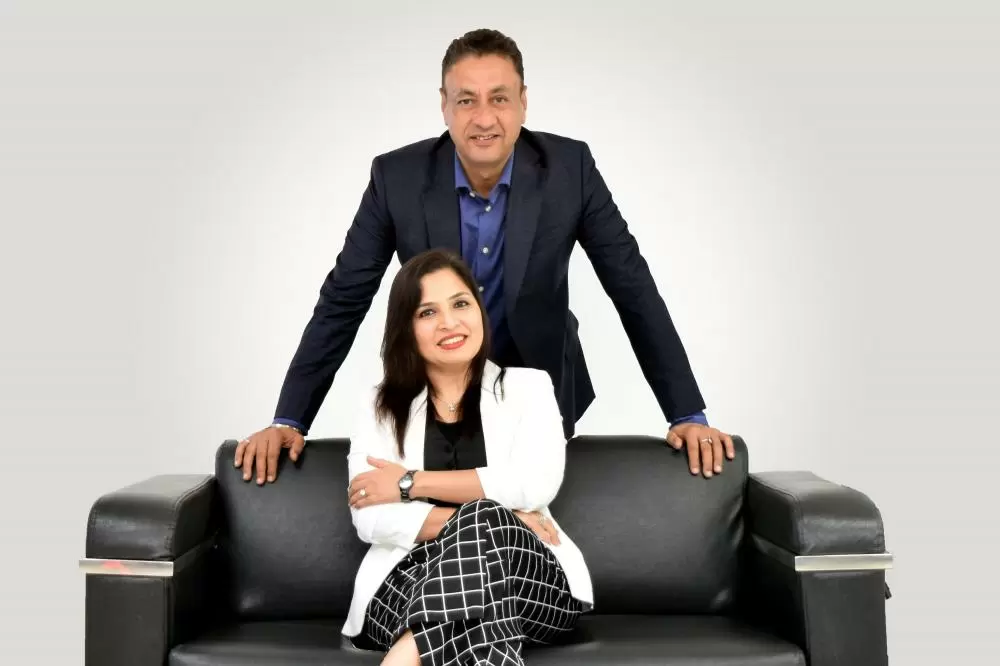 Kiran with her husband Ashish
Since the Covid lockdown, business has boomed and the company's turnover that stood at Rs 100 crore in FY 2019-20 more than doubled to Rs 208 crore during FY 2020-21.
The good run has continued this year as well and Kiran is confident of touching Rs 350 crore in FY 2021-22.
Kiran's father Tejpal Singh is a musician. Tejpal and his brother Surinder Singh are exponents of Hindustani classical music and Sikh music (shabad kirtan) and they are popularly known as Singh Bandhu.
Her mother Renu Sachdev – who also holds a doctorate in music - retired as the Principal of a school in Patel Nagar.
Kiran, the youngest among three siblings, finished her Class 12 from St Thomas School, Mandir Marg, Delhi, in 1993 with 83%. She wanted to study medicine and took a whole year to prepare for the medical entrance, but failed to clear it.
She then pursued her Bachelors in Botany Honors from Hindu College (Delhi University) and later did MBA from Bhartiya Vidya Bhavan, New Delhi, with major in HR.
It was in 1998 that she met her future husband Ashish. "We met through a common friend, gradually clicked, went around for a little while and Ashish directly proposed for marriage," says Kiran.
Ashish was born in Dehradun. He was brought up all over India, as his father Trilok Nath Dham had a transferable job in All India Radio as a Broadcast Engineer. His mother, Savitri Dham, taught English and Sanskrit to school students.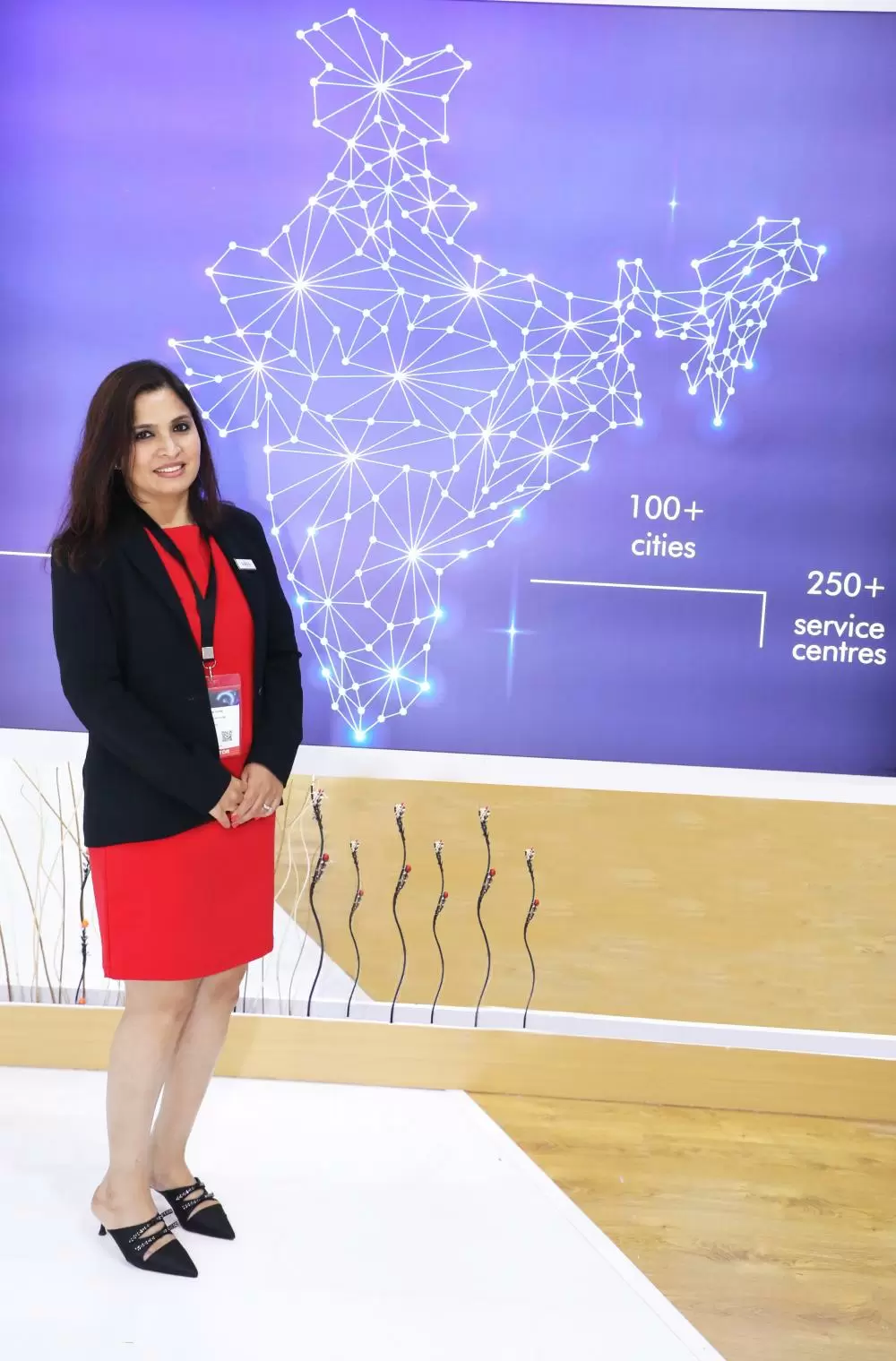 Kiran wanted to study medicine, but studied Botany and then did her MBA
He passed Class 12 from St Xavier's Delhi, with 83% in 1989. "I had a keen interest in sports, and represented Delhi in hockey, badminton and table tennis," says Ashish, who did his B tech in Industrial Electronics from Bharati Vidyapeeth, Pune.
In 1994 he joined a company that sold projectors. When he quit the company in 1999, he had reached the position of Area Sales Manager and the same year he married Kiran.
"Though we started with Rs 10,000 to register the company, we put in more money over the years. Once we started getting orders, we needed funds to execute the project," says Ashish.
"Our job ended only after we installed the projector at the client's space. So we borrowed from friends and family, and repaid easily. The growth was way beyond our expectations." In the first year, their turnover was Rs 63 lakh.
Kiran had her first child, a baby boy in 2000, and she had her second one four years later. "When we started the company our elder son was a year old. We have wonderful parents who supported us. They raised the children while we were busy with work," says Kiran, who divided her time as a mother and CEO of a fast growing company.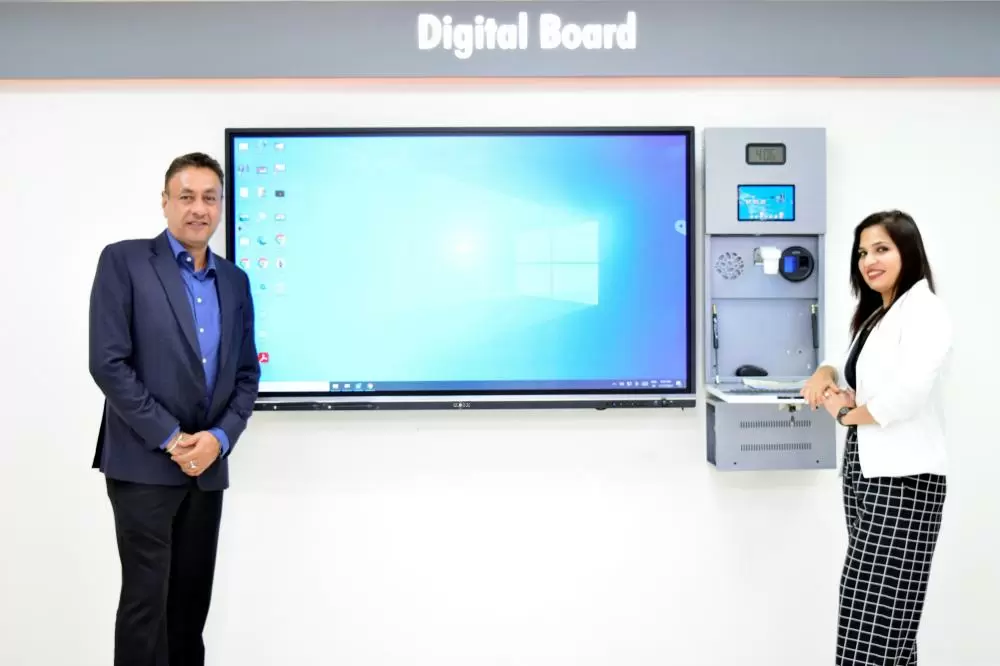 Kiran reinvented the company by adding more products and services after the company's turnover plummeted
"I took a break between 2006 and 2009 to focus on the kids. When I rejoined, the company had started seeing a slowdown due to various reasons (including the global recession)."
The company's turnover that stood at Rs 78 crore in 2007 plummeted to Rs 11 crore in 2012. While the company had 300 employees in 2008, they were left with just 40 in 2013.
Kiran took stock of the situation. "I did surveys with customers to research and decided not to follow the rat race, but to start with new solutions."
In other words, Kiran reinvented the company to cater to the changing needs of the market and it proved to be the game changer.
"Since 2013, we renovated our product line and offered digital language labs and smart classrooms to schools. We focused on technology to improve the quality of teaching and learning," says Kiran.
And the business evolved, from just providing the computers and projectors to later setting up the whole units in a user-friendly way, so that teachers could handle them with ease.
They began to sell everything from processors to keyboards to even biometric attendance systems.
In 2016, the company's turnover touched Rs 100 crore, but stagnated at the same level for the next few years until the corona virus pandemic struck the world.
"The entire world was shutdown, and India was under lockdown as well. There was no other option for schools but to switch to online medium," says Kiran, who seized the opportunity to grow rapidly.
Since they were already in touch with schools and colleges, they had a ready-made database to offer their services. More institutions came to know about their services through word-of-mouth and through the company's aggressive marketing and online promotions.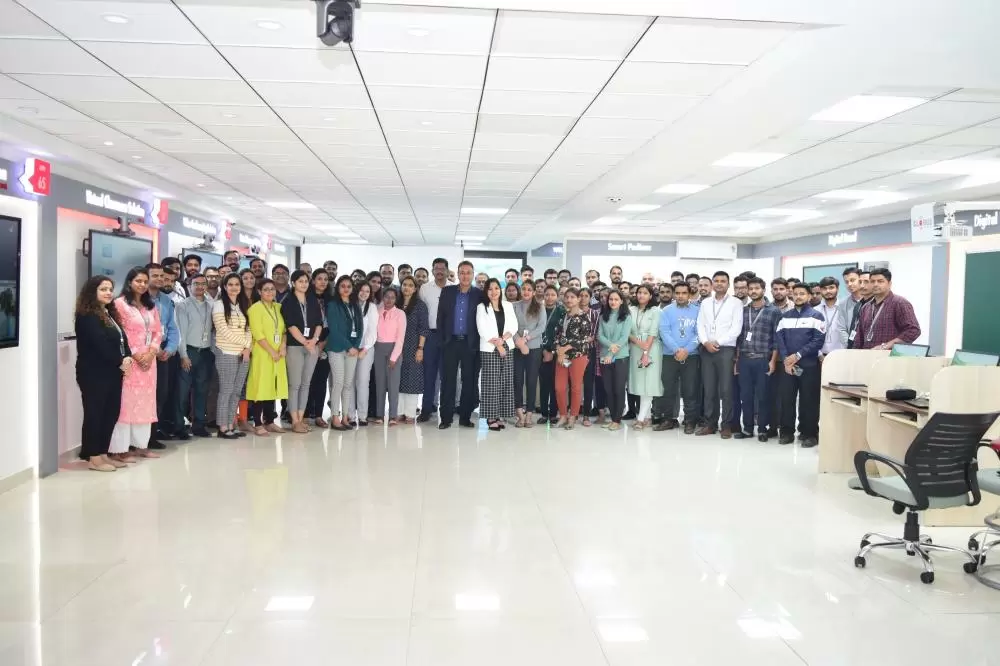 Kiran with her team members at their office in Noida
"We offered schools a platform where teachers could teach the way they teach in school and exams could also be conducted online. We worked closely in K12 space, and set up digital labs," Kiran elaborates.
"The schools provide us an empty room, and we set up the furniture, blinds, Digital board, AV equipment, projector, and ACs. Such classrooms in remote areas of Haryana, Rajasthan and Gujarat were unheard of.
"We have set up 5,000 digital language labs (English, Hindi and Sanskrit) to improve communication skills across the country. Globus also provides the teaching material for these labs."
On the personal front, Kiran is passionate about music, and reading. She is a huge fitness enthusiast and could be found working out at the gym when not at work.

Trending Now: