How two Noida youth developed Rs 2 crore venture from cigarette butts

Partho Burman
&nbsp | &nbsp
13-November-2021
Vol 12&nbsp|&nbspIssue 45
Noida-based brothers Naman Gupta, 27, and Vipul Gupta, 29, have found fortune in the ubiquitous cigarette butts that are littered on every Indian street, and in all public places.

According to statistics, nearly 4.5 trillion cigarette butts are littered every year worldwide and there are around 120 million smokers in India.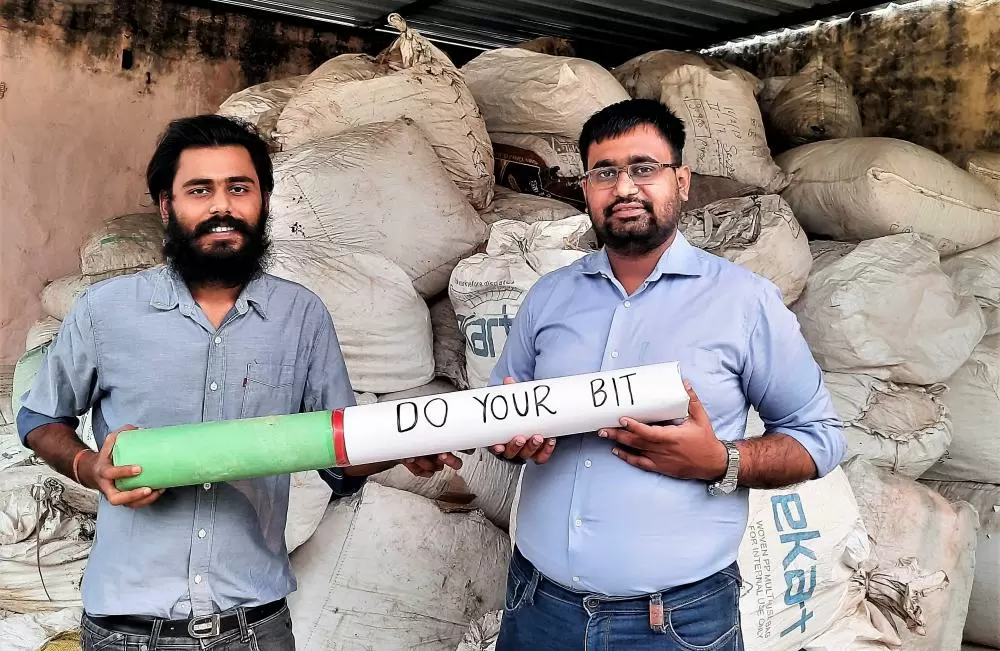 Naman (left) and Vipul started Code Effort Private Limited in 2018 to recycle cigarette butts and make them into useful products (Photo: Special Arrangement)
Cigarette butts not only dirty the surroundings, but also pollute the environment as they take around 10 years to decompose.
The Gupta brothers have come up with a technology to recycle the toxic cigarette butts into useful materials, which are then used to make various products such as mosquito repellants, mattresses, soft toys, key chains, cushions and pillows.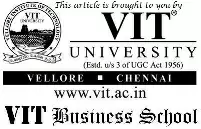 Started in 2018, their company Code Effort Private Limited recycled around three million cigarette butts during FY 2020-21, and has achieved a cumulative turnover of Rs 2 crore.
While doing his graduation in commerce at Delhi University, Naman noticed that many students smoked cigarettes and tossed the butts in the campus and at tea shops.
When he learned that the cigarette butts take a long time to decompose, he and his brother Vipul, both non-smokers, decided to get rid of the waste and started doing research on recycling it, which finally led to the formation of the recycling company.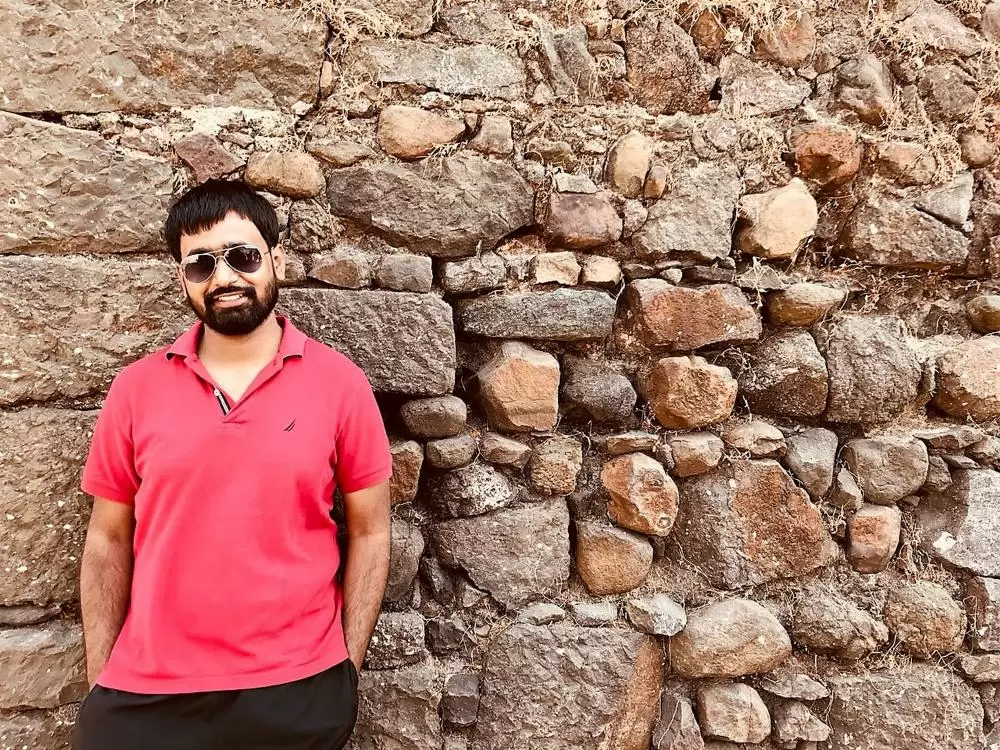 Vipuls holds a B.Tech in Civil Engineering and an MBA from NICMAR, Pune.
"We found that there were no waste bins to drop cigarette butts anywhere and the smokers were dropping the butts at every place. We identified the problem and came up with a solution," says Naman, explaining how he got the idea to start the company, which was started with an investment of Rs 20 lakh.
A cigarette butt usually consists of three parts - the unfinished cigarette with its paper wrapper and tobacco filling, and the filter, made of cellulose acetate, a type of polymer.
After all these parts are separated, the tobacco is decomposed through a 30-day aerobic process into organic compost powder, which is rich in potassium, and is sold at nurseries.
The paper is shredded to make pulp, which is then blended with essential oil and an organic binder. "The pulp is blended with oil of lemon-eucalyptus, citronella oil and picaridin, which are effective mosquito repellants," says Vipul, who had done his B.Tech in Civil Engineering from Amity University and then MBA from NICMAR, Pune.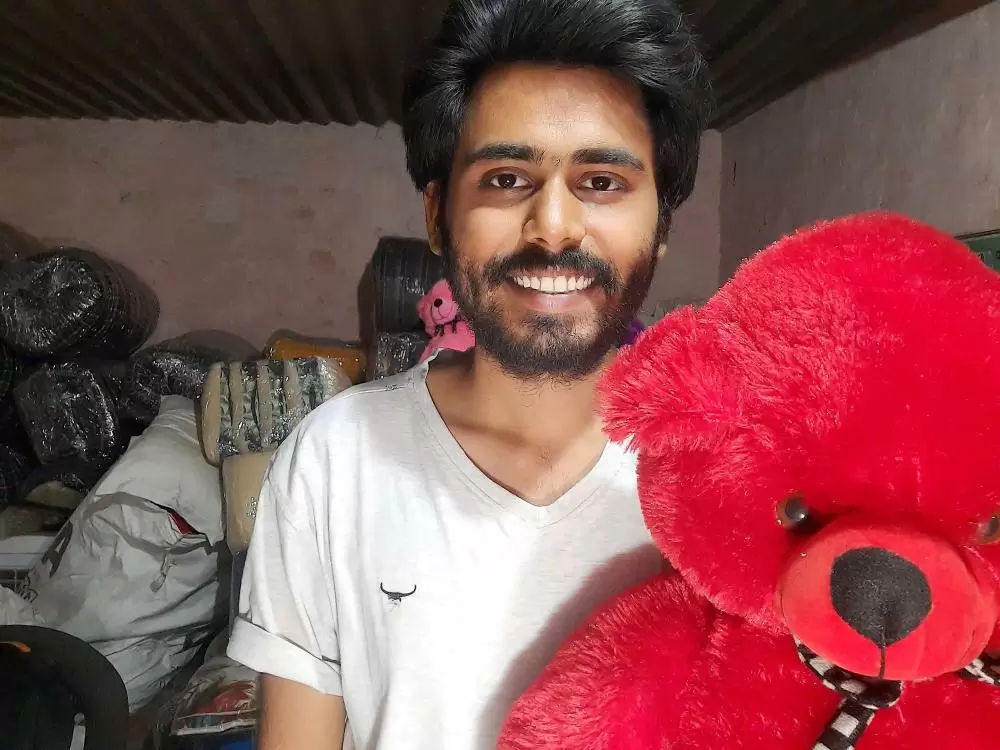 Naman with one of their products, a teddy bear
This semi-liquid material is made into paper sheets, which are cut to size and sold as mosquito mats under the brand name 'Nmosq'.
"It is suitable for domestic use because it's a slow burning repellent and the fume repels mosquitoes instead of killing them," says Vipul.
The polymer fibre is shredded and then chemically treated with bio-degradable organic compounds to produce a material that resembles cotton. It is then used as stuffing material for many of their products including mattresses and pillows, whose covers are made of jute, sequin or velvet.
These materials are sold under the brand name of Vmake. "We have about 10-15 product categories. We also offer customised services for customers. We can add a logo or family photo on the products, if the customer wants it," says Naman.
They ensure that the recycling process at their plant located at Nagli village in Noida Sector- 134 doesn't harm the environment. "We reuse the waste water generated from polymer recycling and ensure that the process is completely carbon neutral," says Naman.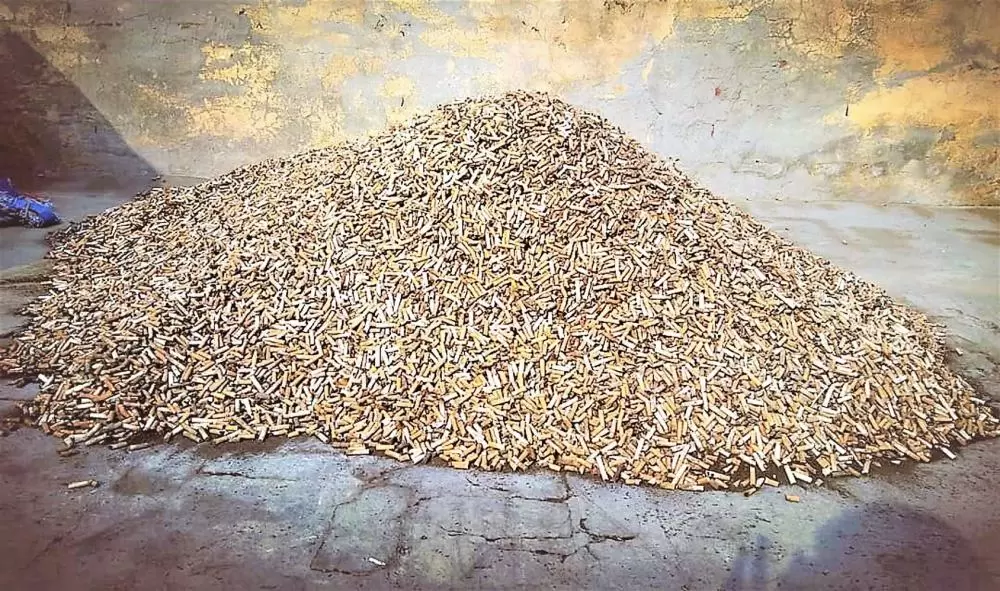 Cigarette butts piled up at the factory in Noida
The recycle unit has three fulltime employees and a team of labourers who work on daily wages. Around 40-50 women work for them and they work with sewing machines to produce cushions, mattresses, and other products.
Their products are only sold through social media and are not found on Amazon, Flipkart or Myntra. They have recently created their website as well.
Collecting butts has been a challenge, but they have now set up collection centres in 200 out of 748 districts in India, including 80 districts of Uttar Pradesh. They have also placed collection bins at the smoking rooms of corporate companies, NGOs, BPOs and Cafés in Delhi, Noida and Gurugram.
The company has appointed around 100 contractors who collect the butts from around the country and send it to their factory in Noida. Each of the contractors employ around 15-20 people under them.
On an average, the company receives around 6,000-7,000 kilos of cigarette butts each month. The company pays Rs.500-Rs.800 per kilo depending on the quality of the waste.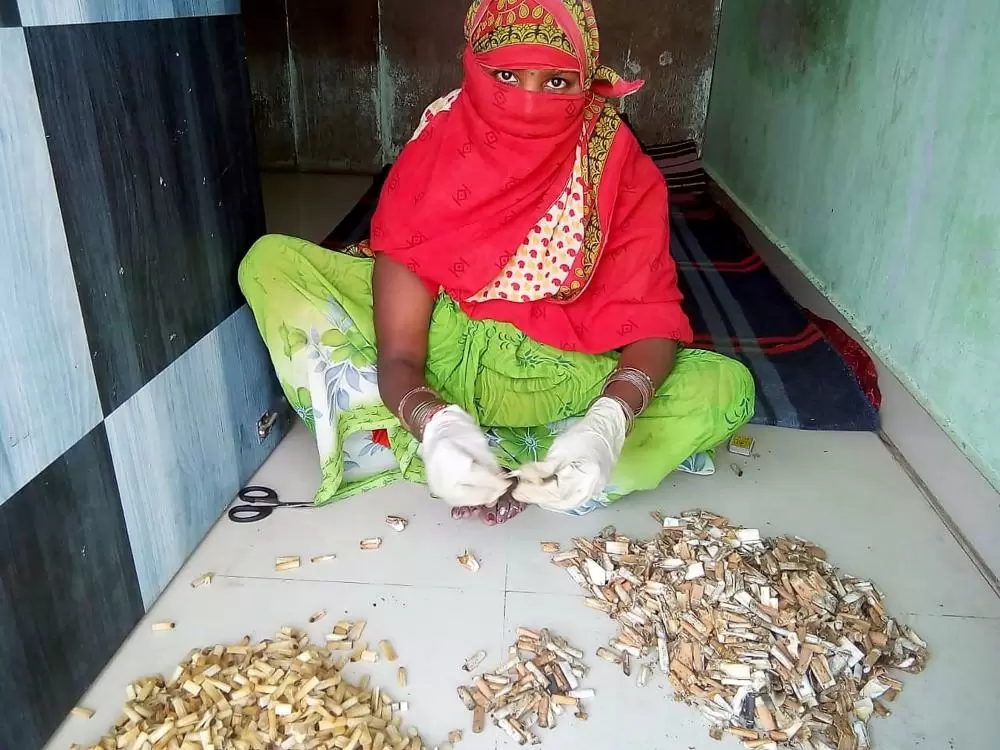 A woman worker separates paper, fibre and tobacco .

"We also collect filters from housing and commercial complexes. We offer them either monetary benefits or incentives in the form of our products, so that they remain motivated to help us save the environment," shares Naman.
Sharing some interesting statistics, Vipul says that about 400 pieces of key chains can be made with 1 kg of stuffing material and 3,000 mosquito paper mats can be made from 1 kg paper.
"Recycling of cigarette butts is an unexplored domain, where not much research work has been done and hardly there are any players in this field," says Naman, who sees lot of scope for growth in this field.
He says they plan to continue their research and develop more products such as air and water purifiers, combs, buttons, fashion accessories and fabric.
The brothers also share that they have found a mention in Limca Book of Records 2022 for their stupendous work.
Wish to share your story?
Trending Now: