He built his startup from a bedroom into a Rs 141 crore turnover company with 900 employees
Sofia Danish Khan
&nbsp | &nbsp
25-October-2021
Vol 12&nbsp|&nbspIssue 43
Many times opportunity knocks on your door in the most unexpected moment. For Sushant Gupta, it arrived in the form of a phone call from a friend in the US who said he wanted to outsource some analytics related work to a company in India.

"I suggested an expert. However this friend came back to me after two months and said he had not been able to finalise any deal, and suggested that I take up the work," says Sushant Gupta, 53, founder of Pune-based SG Analytics Private Limited, who started his company as a lone man from his daughter's bedroom in 2007.


Sushant Gupta started SG Analytics in 2007 from his daughter's bedroom (Photos: Special Arrangement)

He had just shifted to Pune from Nagpur with his family and had sold his stakes in a previous business he had been part of and taking life easy when he got the phone call that changed his life.
"I was free during those days, mostly watching cricket all day," says Sushant, a graduate in Electrical Engineering from IIT Delhi.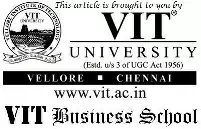 Today, SG Analytics, started with an investment of Rs 15 lakh, is rated as one of India's leading data analytics companies with a turnover of Rs 141 crore and a workforce of 900 people.
They have worked for several Fortune 500 companies including UBS, Credit Suisse, and Morgan Stanley.
When Sushant started SG Analytics his two daughters were just 12 and 7. For the first eight months he worked from one of his daughter's bedroom and slowly increased the size of the team as the business grew.
"It was a small room. Within eight months more people joined and there were 11 computers in that room and then we decided to move out," recalls Sushant, reminiscing the early days of SG Analytics.

SG Analytics currently employs around 900 people with offices in Pune, New York, Seattle, Austin, London, Zurich, and Hyderabad
"It was a homely environment, and my wife would often serve tea and biscuits for us during the breaks. That was a time when life was all about work, travel, sleep, there was nothing else. My wife Simi was the positive energy in my life."
Sushant, an engineer by training, also holds an MBA in Finance from INSEAD (France). His academic training helped him to get acquainted with analytics in quick time.
"I wasn't just learning (analytics), but I also handled the sales, operations and marketing all in one go, apart from training the freshers," says Sushant.
"Ahmed Hakki, a friend joined as my partner in Zurich, and this meant I was traveling to Zurich almost every week."
"I had chronic back ache, and struggled with it every day. Travelling from Pune to foreign destinations is a task, as we don't have international flights from Pune.
"Thus I would travel to Mumbai, and then to the destination. It was all about travel, taking calls while travelling, troubleshooting and also dealing with sales."
Parminder, aka Simi, Sushant's wife was a pillar of support during those days. Sushant credits her energy of 'okness' and support as a 'big calm tree' for his success as an entrepreneur.
Today, SG Analytics has its sprawling office on a 25,000 sq ft space at EON, IT Park (Special Economic Zone), in Kharadi, Pune. They also have offices in New York, Seattle, Austin, London, Zurich, and Hyderabad.
But Sushant has seen many ups and downs and even failures in his life before reaching this position.
After his graduation from IIT in 1989, he got his first job at Siemens and then joined Schlumberger, Norway, as a logging engineer. Later, he left to join another company and by 1997, he was earning USD 100,000 a year.
In 1999, Sushant started Citikey Pvt Ltd, a startup based in London, with USD 30,000 from his savings.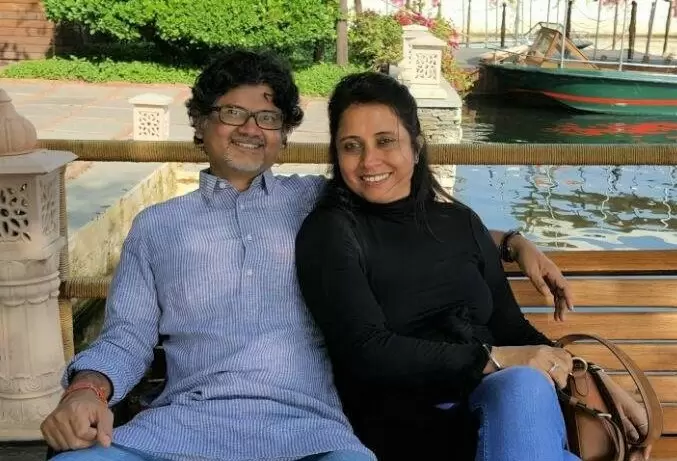 Sushant with his wife Simi who has been a pillar of support throughout his entrepreneurial journey
"The company provided city guides on mobile phones. Launched in 11 cities across Europe, it was basically doing what Google map does today, but it was too early for the market," says Sushant, recounting his professional journey before starting SG Analytics.
"We didn't have smartphones or internet connectivity on phones then. We shut down the company after two years.
"Then I worked for a year and a half at a London based family office, and looked after their finance."
Later he joined an IT services company, which was ramping up its European presence. He became the European head, and a minority stake holder in the company and worked there for two years from 2002-04.
In 2004, he moved back to India with enough savings that would support him for the next five years.
"I had bought some properties over the years. I ended up selling some of them by the end of these years, but we were always comfortable," he says.
"SG Analytics became profitable by 2010, and I was able to earn a salary of Rs 1 lakh a month and life became even more comfortable."
Between 2004 and 2009 he tried many things. Initially he was based at Nagpur, where his family owned a farmland. He got into organic farming, and started cultivating lemongrass, palmarosa, and citronella.
But he gave up after six months since it was not commercially viable. Then he got introduced to Aavishkaar Capitals, a company that funded rural ventures, and invested in the firm.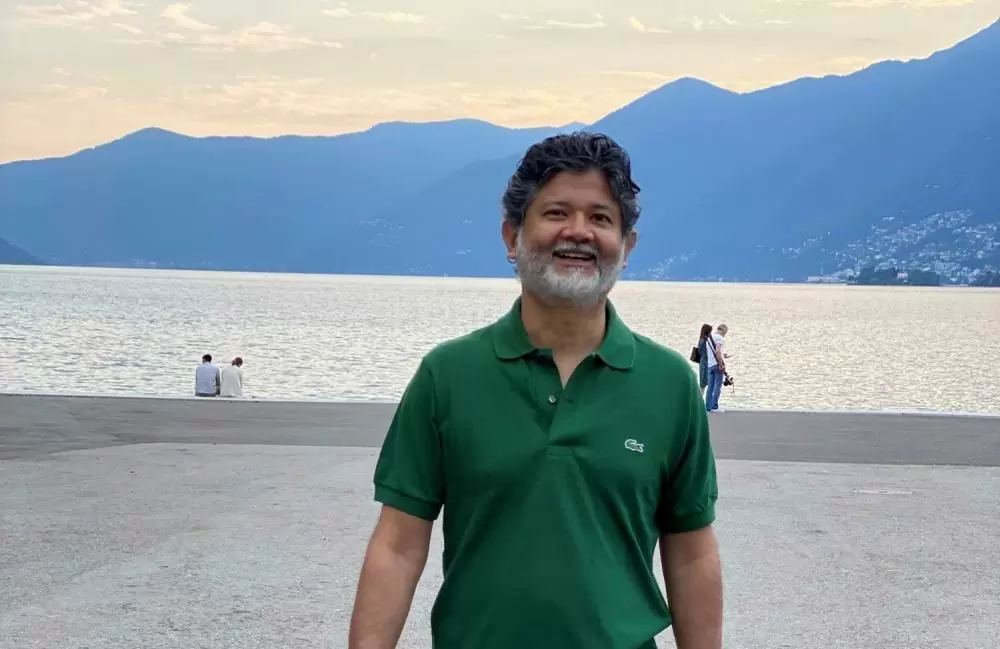 Sushant likes to live a good life, but still loves to visit the neighbourhood tea stall for chai bun
"I managed from my savings during the years I wasn't working. My daughters and wife had no idea how tight the financial situation was.
"But I wasn't tensed. I knew it will all work out in the end," says Sushant, who also invested in an open source training company during this period and later sold his stakes.
Sushant believes that he has more money than needed now, but money needs to flow and it should not get accumulated.
"We spend money and live a good life. We moved to a bigger flat, renovated it according to my wife's vision and needs once the finances stabilised. However, we still like to visit our neighbourhood tea stall for chai bun," he says.
Sushant's company does a lot of CSR work too. They supplied ration for 12,000 families during Covid lockdown through Rotary Club and he is also a member of Sampark, a funding program for women entrepreneurs in Varanasi.
Wish to share your story?
Trending Now: