How a son of a farmer in Bihar created a Rs 1 crore turnover business in two years
19-October-2021
Vol 12&nbsp|&nbspIssue 42
Like millions of families around the country, Aalok Rajput's parents too migrated to a city from their village seeking a better future for their children.

Aalok's father left agriculture and came to the state capital Patna and set up an automobile spare parts shop about 25 years ago.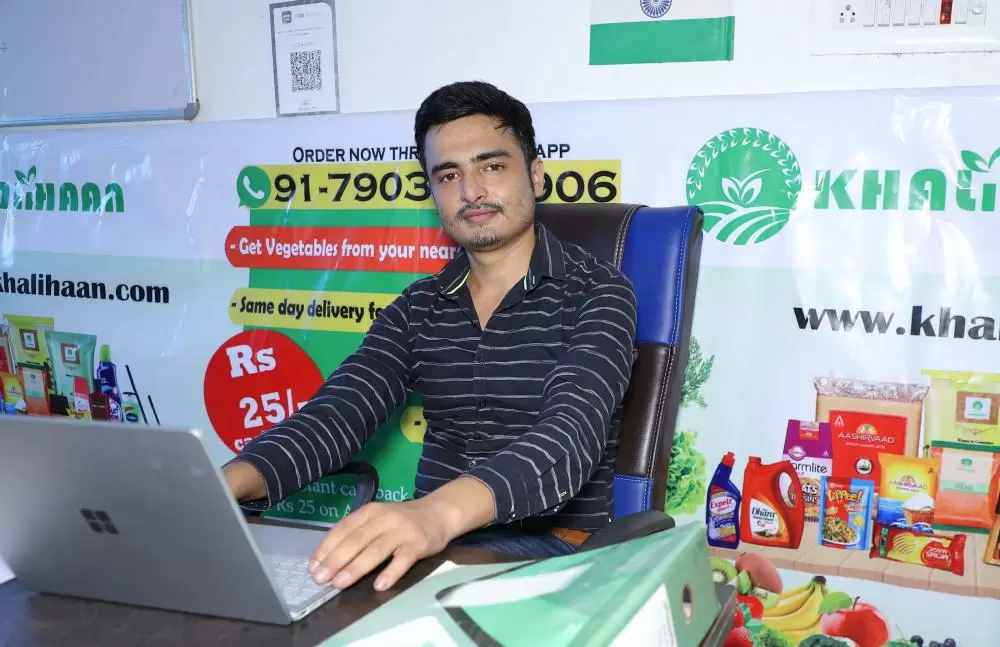 Aalok Rajput launched Khalihaan, a vegetable and fresh fruits online store in March 2020 (Photos: Special Arrangement)
Today, Aalok, 29, has made his parents and family members proud by starting an agriculture-based business in Patna that has helped create jobs for youth and also provided stable income for more than 100 farmers in nearby districts.
"My mother sold her jewels and gave the money to my father to start the spare parts shop. I was five years old and my brother was two years when we moved to Patna," says Aalok, founder of Khalihaan, a Patna based vegetable and fresh fruits online store.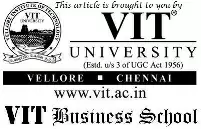 Launched in March 2020, they have around 7,000 subscribers and work with 42 employees. They procure their vegetables from farmers in the districts of Bhojpur, Ballia, Saran, and Katihar in Bihar.
"In the first year (FY 2020-21) we achieved a turnover of Rs 85 lakh, despite the pandemic. In the current FY we have already crossed Rs 1 crore and aiming to touch Rs 4 crore," says Aalok.
His family hails from Sitabdiara village, about 100 km from Patna. "Our village got electricity only around 2009. People in our village were mostly farmers and some of them did labour work," he says.
"No matter how hard they worked, they earned just to survive. My mother did not want our fate to be like others in the village. She was determined to change our fate."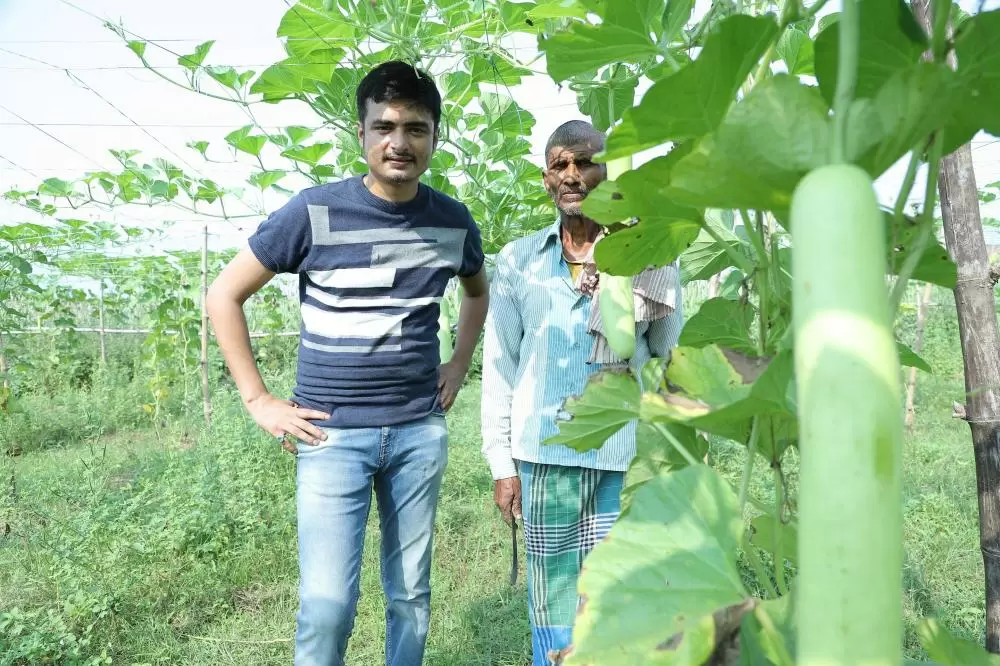 Around 100 farmers are associated with Khalihaan
The family moved to Patna in 1996 and the children were enrolled in a convent school. "They put me in one of the best schools in Patna. But my father faced a tough time paying my monthly school fees," recalls Aalok.
"We used to get a notice from the school whenever we got delayed in paying the fees, but somehow my parents would make the payment with support from our relatives."
Despite the financial issues, Aalok's parents were determined to provide him and his younger brother the best education. During those tough years they received a lot of support from their family members.
They would send them wheat, rice, dal and veggies from their village. "There was no struggle for food, but we had difficulty in meeting our other expenses. Dining out or taking a vacation was out of question," he says.
Aalok got through the entrance exam for Sainik School, Sujanpur Tira, Himachal Pradesh, and joined the boarding school in Class seven in 2002, where the annual expenses came to around Rs 60,000.
His uncle - father's brother - provided monetary support during those years. "I am happy that we belonged to a joint family. In joint families people help each other in whatever ways they can," says Aalok.
While he was studying at Sainik School, his parents shifted from Patna and moved back to their village and his father got back to farming.
Continuing their pursuit to give the best education to Aalok, the family decided to send him to the UK for higher studies. He graduated in Business Studies (Finance), from University of Bedfordshire (2013-2016).
"I was good in studies so getting admission to the college was not difficult. But studying abroad was expensive," says Aalok.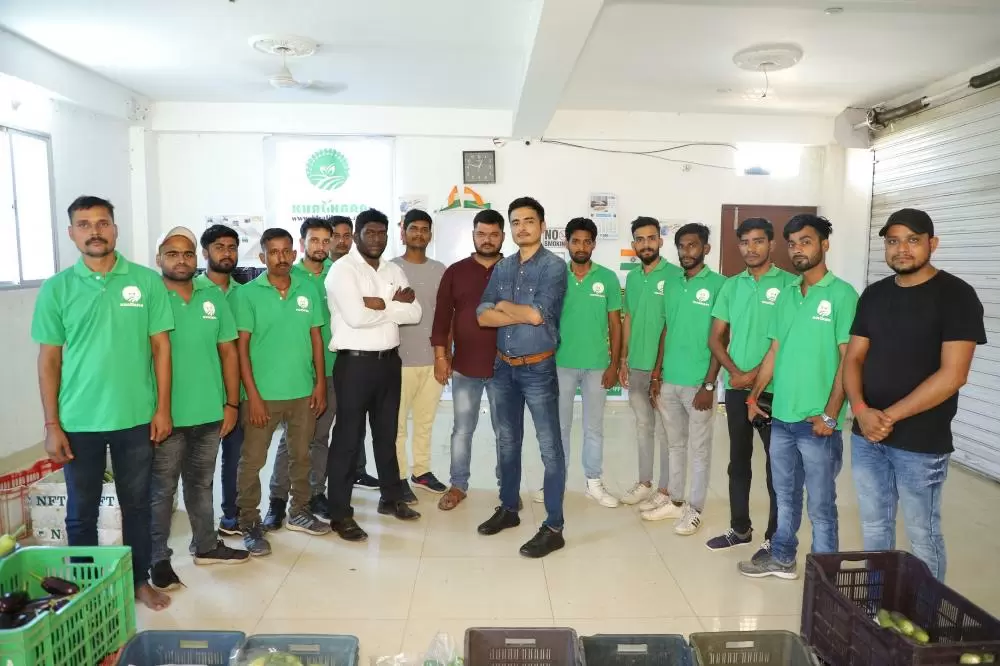 Aalok with his team at their office/ warehouse in Patna
"By the time I went to UK my father and uncle had ventured into banana farming and they could afford to spend around Rs 20 lakh for the course. I was able to meet the rest of the expenses by teaching Business subjects to other students."
His earnings not only took care of his expenses in the UK, but also he had enough savings when he returned to India and started exploring business opportunities.
He came to his village in 2016 and for next couple of years started travelling to other villages in many districts of Bihar, Uttar Pradesh, Assam, and Jammu and Kashmir to get an insight into the farming profession.
"I would stay in the houses of villagers," says Aalok, who tried to understand the problems that farmers faced in selling their produce.
"While veggies are expensive for the consumers, the farmers are also struggling since they are paid very little because of the middlemen."
Traders purchase the produce from farmers and sell it to the mandis and retailers buy it from the mandis. The prices go up in every stage of this transition and fruits and vegetables also lose their freshness during this process.
Taking into consideration all these factors, Aalok decided to start Khalihaan with its USP of delivering fresh vegetables to customers. "Our veggies reach customers the same day they are harvested from the farms," he says.
Khalihaan is a common word used in villages in Bihar to refer to the place where the harvested food grains are stored. In 2018 he registered a website in the name of Khalihaan and launched Indiplus Foods and Beverages Private Limited in March 2020 with an investment of Rs 35 lakh.
Two others, Aman Kumar, a Computer Science graduate from RGPV, Bhopal and Neha Nandini, a Fashion Technology graduate from JD Institute of Fashion Design, Lucknow, also joined his venture.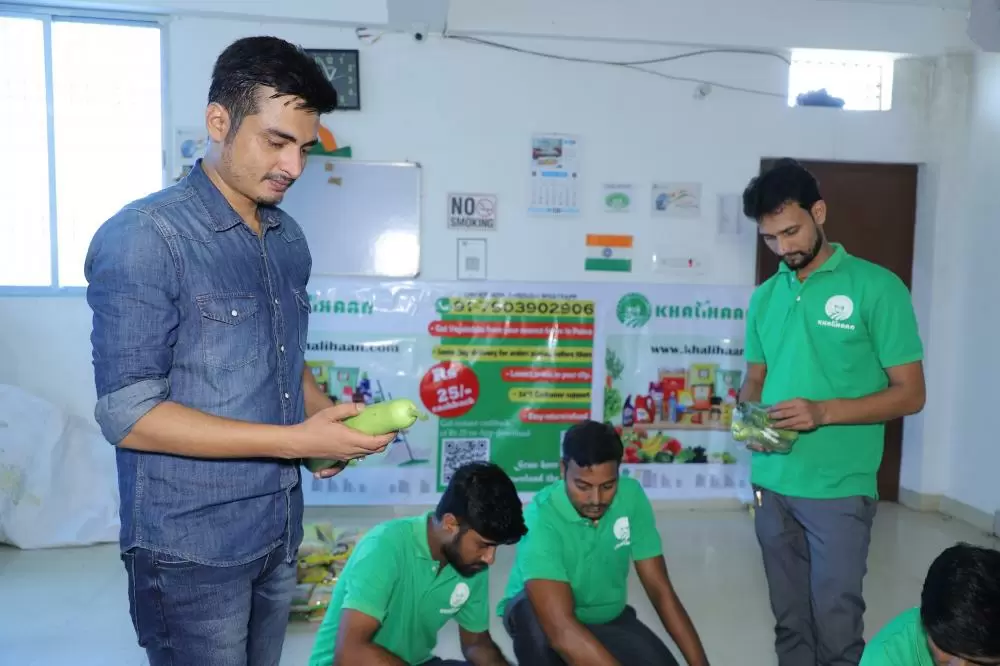 Customers receive vegetables the same day they are harvested from farms
He got the vegetables from farmers in Bhojpur, Ballia and Saran districts, and sold them directly to customers in Patna. They placed ads on Facebook and Google in the initial days, which got them the orders.
"We also distributed about one lakh pamphlets in Patna to introduce our website to the people," he says.
Farmers associated with the company are happy. Ravikant Sinha, 28, a farmer from Dhandiha village in Bhojpur district says that his association with Khalihaan has increased his income and he has dropped his plan of migrating to a city for a better livelihood.
"In the past I used to earn about Rs 40,000 in three months. Now I earn more than a lakh in the same period," he says.
Aalok now has plans to expand his business to other cities and is all set to launch operations in Noida soon.
"We are growing month by month because our customers like our veggies and fruits, and the farmers too trust us as both their sales and income are increasing," he says cheerfully.
Wish to share your story?
Trending Now: