How a young Patna woman without business background built a Rs 1 crore turnover putty brand in just three years
Sofia Danish Khan
&nbsp | &nbsp
02-October-2021
Vol 12&nbsp|&nbspIssue 39
Hailing from a middle class family in Patna, Bihar, Akriti Verma was inspired by her uncle to become an entrepreneur. At age 26, with no business background, she took the bold step of starting a wall putty manufacturing company with Rs 15 lakh.

Wall putty is a product used in the construction industry and it's applied on the walls before painting to give it a smoother finish.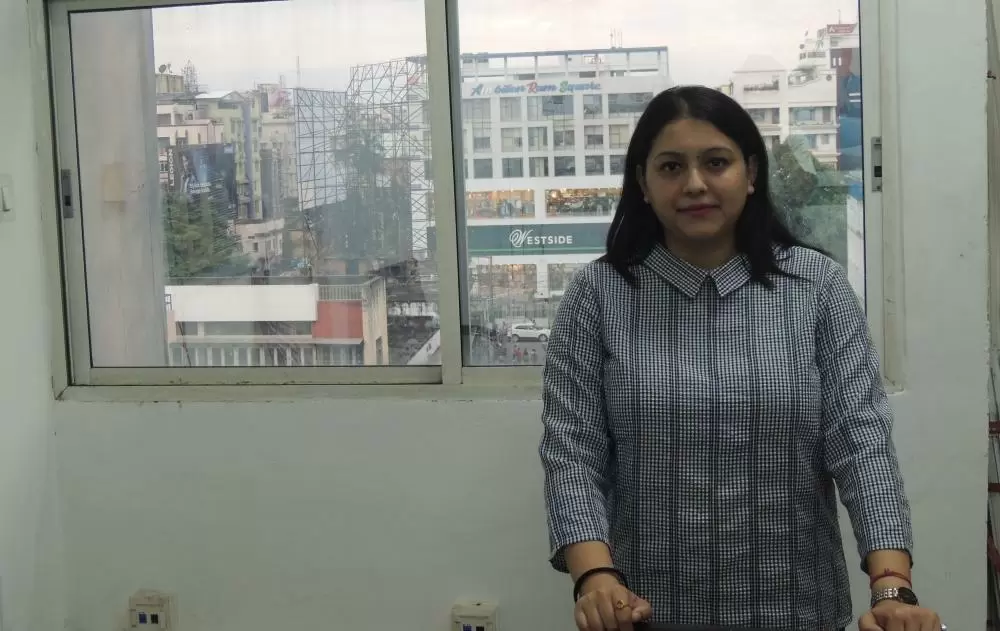 Akriti Verma launched AKV Wall Putty brand in 2018 (Photos: Special Arrangement)

Three years later, her company Renaissance Industry Private Limited has built a Rs 1 crore turnover brand, AKV Wall Putty which competes with products from giants such as Birla, J K Cement and Iris in the market.
"My chahca (paternal uncle) was a realtor and worked hard. But he always had time for his family and for himself, while my father who had a government job did not have much time for us," says Akriti, explaining the reason she got into business quitting a well-paying job in Singapore.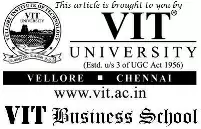 Akriti's father Atul Kumar Verma was a state government employee. He retired from service in 2019 as Director of Art, Culture, and Youth Department.
Her mother Kriti Verma, a graduate, was a housewife. She had always been a pillar of support and encouraged her to pursue her dreams. She even helped her in the business until her tragic demise in March 2019.
"My mother was always very protective of me. We had relatives who always questioned my parents about their decision to send me abroad and spend so much on my education. But she was a strong woman and stood her ground," says Akriti, 29, who studied at Mount Carmel School, Patna, and finished her Class 12 with 79% in 2010.
"My parents wanted me to be a doctor or an engineer, though I was interested in commerce. I was even selected for admission in a dental college, but figured it was not my cup of tea. I was clear that I wanted to do business at some point of time."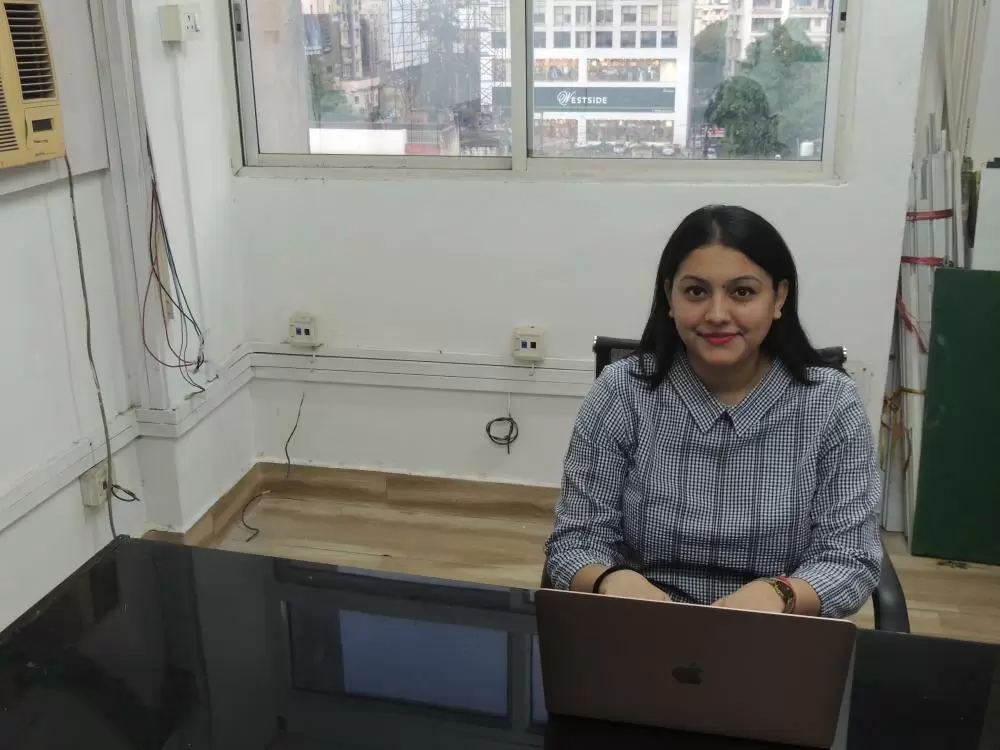 Akriti has set up her own factory cum warehouse at Gorichak, Patna

Akriti completed her English Honours (2010-13) from Dayal Singh College, Delhi University and went to Cardiff Metropolitan University, Singapore Campus, to do her MBA in Project Management (2013-15).
After MBA, she found a job at Selby Jennings, a leading recruitment agency, as a project consultant for an annual package of Rs 24 lakh.
"When I was in Singapore, and travelling, big and beautiful buildings always attracted me," says Akriti. "That's when I realised that infrastructure is the backbone of any country. As I was planning to start a business, I thought of making some product that can be utilised in the realty sector.
"I initially thought of making white cement, but gave up the idea since it was a capital intensive product. Then I zeroed in on wall putty."
Back in India, she got her company Renaissance Industry registered in 2015 through her mother, who was trying her hand in organic farming and goat farming on a one-acre land the family owned at Nagai village in Siwal district, Bihar.
"We planned to make goat cheese in India, and send it to Singapore where there was demand for it. But we never got the manufacturing license and so the project never took off," says Akriti.
After working for about two years in Singapore, Akriti returned to India with her savings to start a business.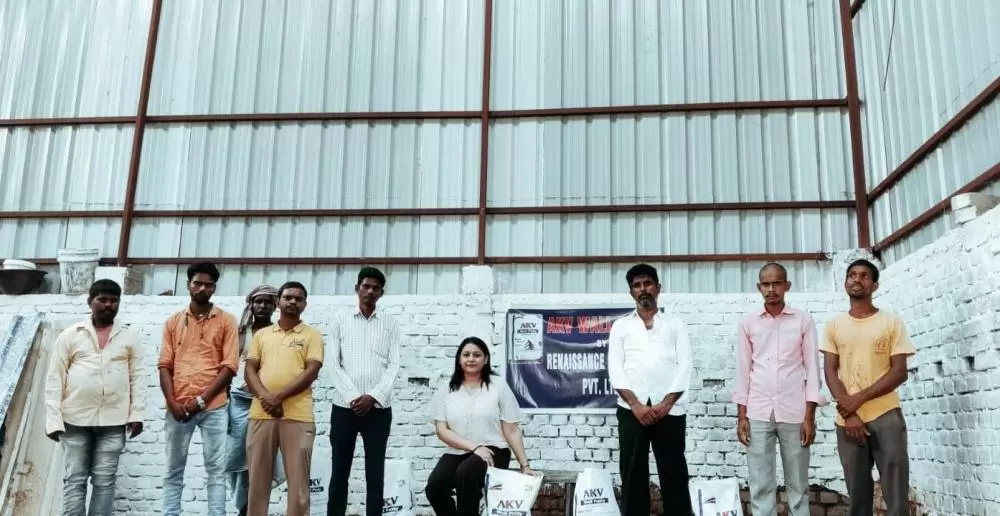 Around 11 employees work with Akriti
"There was nobody to guide me, so I did a lot of research on my own. I had zero idea about the process of starting a manufacturing unit," says Akriti on setting up the putty making unit.
"My chartered accountant guided me in getting the manufacturing license and the ISI trademark." She set up her factory at a rented place in Patna and began production in 2018 with four employees.
In 2018-19 the company's turnover was Rs 12 lakh. In just three years, she has set up her own factory cum warehouse at Gorichak, Patna. 11 employees work with her now and in FY 2020-21 the turnover touched Rs 1 crore.
Akriti built her business by listing her company on trade portals such as India Mart and Trade India.
"It is primarily a B2B business," she says. "I would always call the leads that we received from India Mart or Trade India personally to ensure that we clinched the deals. I would explain about our brand, send samples and bag the orders."
Their product is priced lesser than the bigger brands, but their quality is on par with the other brands, she says.
Akriti has a simple business funda; she never says no to any client, and takes up even smaller orders. "We sell a 20 kg wall putty sack for Rs 380 while a 40 kg sack is sold at Rs 750. There are discounts for bulk orders too," she says.

"I never say no to a customer, whether they have a small order or big. I plan to diversify in the future and introduce new products like tile adhesives, and even manufacturing of white cement is in the pipeline."

She has travelled to many towns and cities as she built her business.

"I have often travelled to cities and towns in Uttar Pradesh, Jharkhand, and Odisha to promote our product among the traders and builders," says Akriti, who prefers to travel by her own car mostly and would take the flight only while visiting far off cities like Bhubaneshwar.

She has relatives in many places and would stay in one of their houses while travelling. When she needs to stay in a hotel, she prefers budget hotels, and would not spend more than Rs 2000 for a night's halt.

And she is unfazed by any situation. Once there was a technical problem in one of their machines.

The manufacturer was in Delhi and when it seemed that it would take a few days to repair the machine through their person who had to come from Delhi, she decided to fix the machine herself.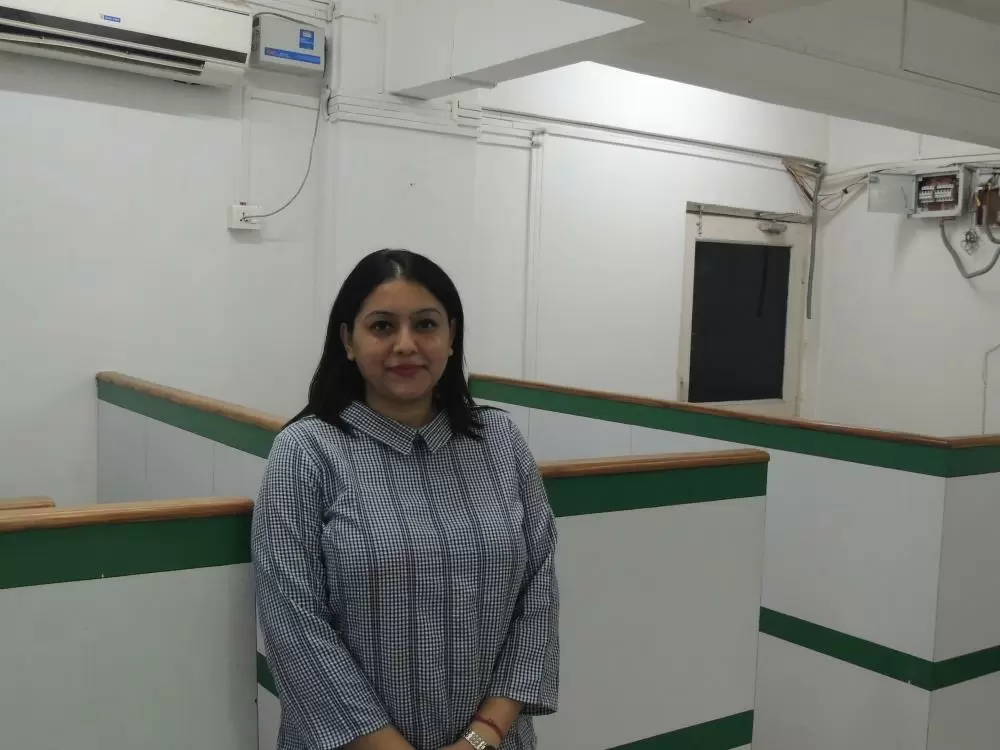 Akriti has plans to manufacture tile adhesives and even white cement
"I had a big order from a builder in Jharkhand with a tight deadline. There was no time to waste and so I fixed the machine myself as the manufacturer gave me instructions over the phone," says Akriti.
In March 2019 she suffered a personal setback in life when she lost her mother under tragic circumstances.

"She was diagnosed with hernia, and had to be operated upon. We took her to a hospital in Delhi. But after the surgery my Mom complained of stomach ache and we were told to shift her to a multi-speciality hospital," she recalls.

"There we were told she was having internal bleeding, and she succumbed to multi organ failure. And just like that, we lost her, in what was meant to be a normal, minor surgery. Our family took a long time to overcome the loss."

Akriti has a younger sister who is a lawyer and a brother who is still studying in college. Her father is looking for a suitable boy for her, but she herself has all her energy focused on her work.


Wish to share your story?
Trending Now: