He came from a village and built a Rs 7 crore turnover 78-outlet tea chain starting with Rs 50,000
24-September-2021
Vol 12&nbsp|&nbspIssue 38
Tea has always enjoyed the reputation of reinvigorating your body and mind, but now it is also being seen as a safe bet business.

Joseph Rajesh, the founder of Black Pekoe and Tea Boy chai outlets, hailing from Mochakottam Palayam, a small village in Karur district of Tamil Nadu, has joined the league of several educated youngsters who have launched successful tea chains in the country.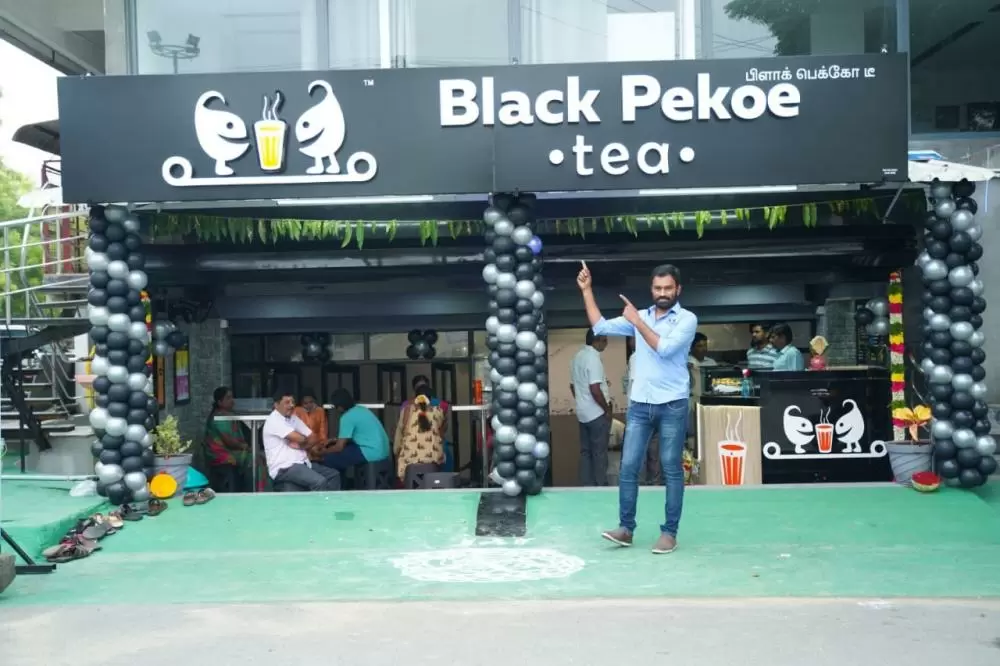 Joseph Rajesh, the founder of Black Pekoe and Tea Boy chai outlets, set up his first tea shop at a mall in Chennai with Rs 50,000 (Photos: Special Arrangement)

Starting with a 100 sq ft tea shop in 2017 that was started with Rs 50,000 at a mall in Velachery, Chennai, he has built a chain of 78 outlets across Tamil Nadu under his company Bigbillion Food & Beverages Private Limited.
"Our turnover was Rs 7 crore in 2020-21 and we expect it to touch Rs 10 crore in the current financial year. We have opened more than 60 outlets this year," says Joseph.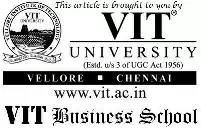 "Many IT and banking professionals have taken our franchise. Some have left their jobs, but others continue to work and manage the business as well."
He charges Rs 6-7 lakh for a Black Pekoe franchise. His company would design the interiors, supply raw materials and also train the franchisee and their employees in running the outlets.
"Tea Boy outlets are small, usually about 100-200 sq ft, where we serve just two to three varieties of tea," says Joseph.
Black Pekoe outlets are bigger, with the largest one being a 1,500 sq ft outlet where they offer a wider variety such as ginger tea, masala tea, cardamom tea, lemon grass tea, and ginger tulsi tea.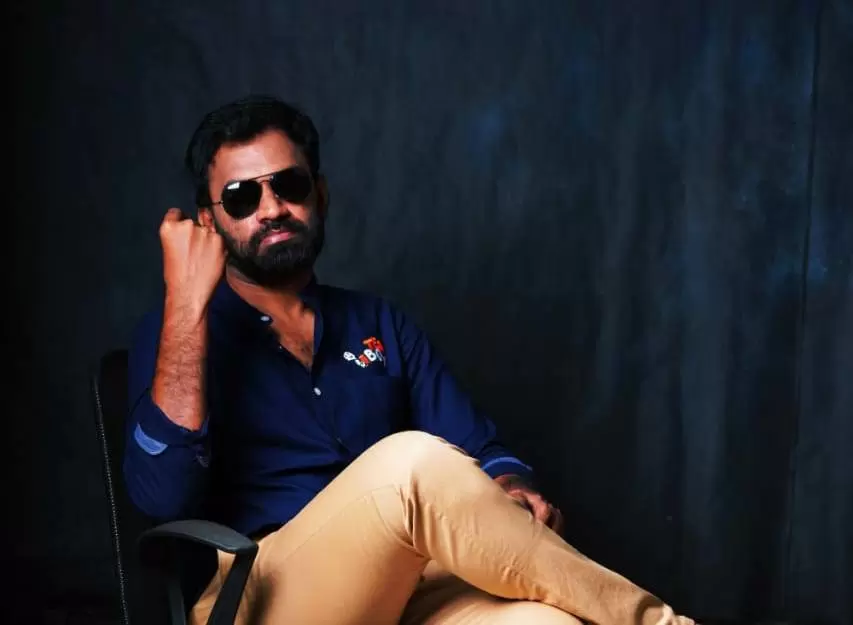 Joseph quit his job in State Bank of India and came to Chennai to start a business

The price starts from Rs 10 for a cup of tea and goes up to Rs 30. Apart from tea, they also sell some snacks and food items such as egg puffs, paneer puffs, chicken puffs and banana cakes in their outlets.
Joseph comes from a family of modest means that lived in a tiny 200 sq ft house with a single room and a kitchen back in his village.
His father worked in a bus body building workshop in Karur for a monthly salary of Rs 8,000, and his mother was a housewife. He has a younger brother who now serves in the police department as a head constable.
"It was tough to run the house with my father's small income," he says. "I studied in a convent till Class five. Later I joined a government school because my family was unable to pay the monthly fee of Rs 300 at the convent."
Even while studying in school, he used to do small jobs to earn some money. After Class 10, he worked as a helper in a handloom unit for some time and was paid about Rs 500 a month.
"I took up these jobs so that I could take care of my own expenses and not put any financial burden on my parents," says Joseph, who graduated in Commerce from Bishop Heber College, Trichy, in 2006.
Later, he appeared for the Tamil Nadu sub-inspector of police exam and cleared it. But to his greatest disappointment he never got his appointment order as the government of the day decided to put the entire selection process for that batch on hold.
For the next three years he joined some Multilevel Marketing (MLM) companies and began to sell cosmetic products and tour packages.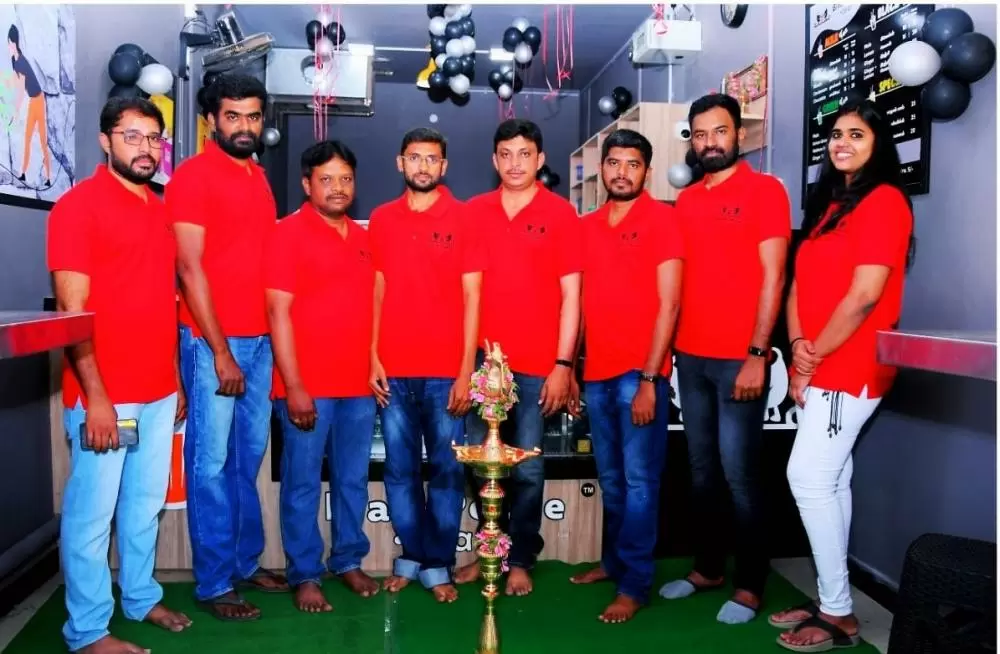 Joseph with some of his team members

"I could hardly earn about Rs 5,000 a month. I tried for jobs in foreign countries, but never got one," says Joseph, recalling his early days of struggle after his graduation.
In 2012, he joined Axis Bank as a relationship executive. Then he moved on to Andhra Bank and from there to State Bank of India where he sold insurance and rose to the position of Area Manager.
"Although I was drawing a monthly salary of Rs 42,000 I was not happy with my job. I decided to start a business of my own and quit my job in 2016," he says.
He came to Chennai the same year, and started his first tea shop, a Black Pekoe outlet at Grand Mall, in a 100 sq ft space beneath an escalator.
"I started the tea business because I am a tea lover," says Joseph, who started his first outlet with just one employee. "The outlet was a huge success. We did daily sales of more than Rs 8000. I was very happy to see that finally I was doing great and earning good money."
Encouraged by the turnover, Joseph invested Rs 20 lakh for the second outlet, a bigger one at 900 sq ft that he opened in Alandur.
"I took a bank loan to set up the outlet, but parking issues posed problems to customers and we had to shut the shop in just four months," he says.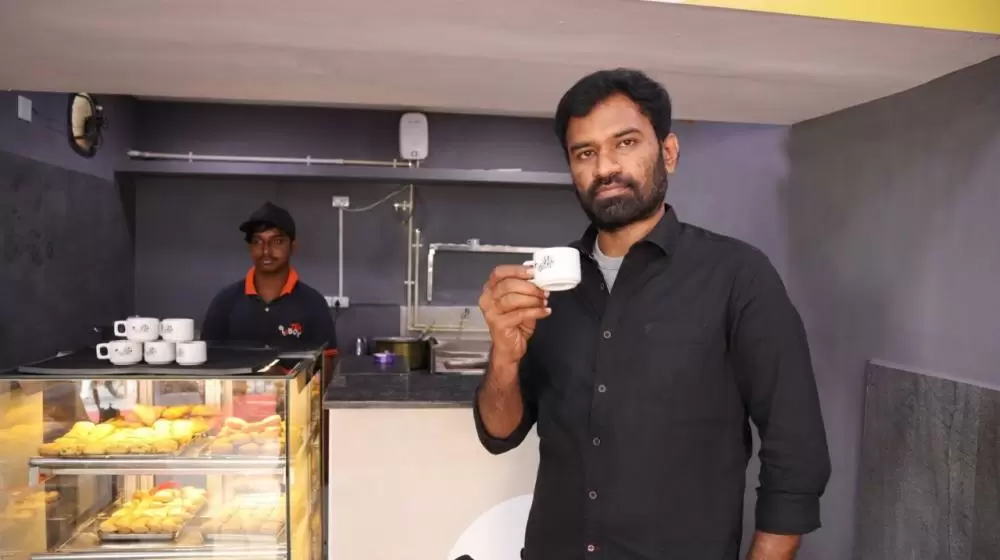 Many IT professionals and bank employees have taken franchise from Joseph
But Joseph was not in a mood to give up. He opened his third outlet at Ramanujan IT City – Neville Tower in OMR with an investment of Rs 3 lakh and also started offering franchises. It proved to be the turning point and there has been no looking back since then.
"Our franchisees are earning between Rs 40,000 to Rs 1 lakh a month depending upon the size of the outlets and the brand," says Joseph, who encourages women entrepreneurs and offers franchises to housewives at discounted prices.
"So far 13 women have taken our franchise. They are making sales of about Rs 5 lakh a month. The husbands of most of these women lost their jobs during the pandemic."
He is planning to expand his tea business and set up 500 outlets. "I am aiming to sell 1 crore cups of tea every day with 500 outlets," says Joseph, who is married and has two children, a 10-year-old daughter and a 5-year-old son.

Trending Now: