With Rs 3 lakh he started an offbeat business with used containers and built a Rs 5 crore turnover company
Sofia Danish Khan
&nbsp | &nbsp
16-September-2021
Vol 12&nbsp|&nbspIssue 37
When Iqbal Thangal was in Class 12 he made candles and perfumes and sold them to shop owners. The shopkeepers took his products but he never got the payment from any of them.

It was a huge disappointment for the teenager, who lost all his savings in the small business he had started, but the unfortunate experience did not stamp out the fire of entrepreneurship in him and he continued to nurture his dream of becoming an entrepreneur.


Iqbal Thangal started container home / office company Techno Cap Equipment Private Limited in Coimbatore in 2009 (Photos: Special Arrangement)

At age 27, Iqbal invested Rs 3 lakh in an uncommon venture - that of making living spaces, homes, offices, and even swimming pools out of pre-used freight containers - which has now grown into a Rs 5 crore turnover company, Techno Cap Equipment Private Limited.
The company is based in Coimbatore, Tamil Nadu. "We have clients in Kerala, Tamil Nadu and Karnataka," says Iqbal.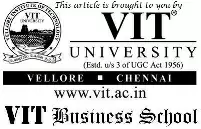 "Our clients can range from corporates who want to build labour quarters or temporary offices, or individuals who want to build a temporary home in their farmlands."
They have built about 300 offices, 100 farmhouses, 100 shops and restaurants, and about 20 swimming pools since their inception in 2009.
"The temporary container homes have their own advantages, the major one being that since it is a temporary structure, no permissions are needed. It is an advantage if your house or shop needs to be mobile and you will be changing your ground quite often," says Iqbal.
Iqbal, 40, is from Thrissur, Kerala, where he grew up with three other siblings in a middle class family. His father was an Islamic scholar and counselor and his mother was a strict disciplinarian.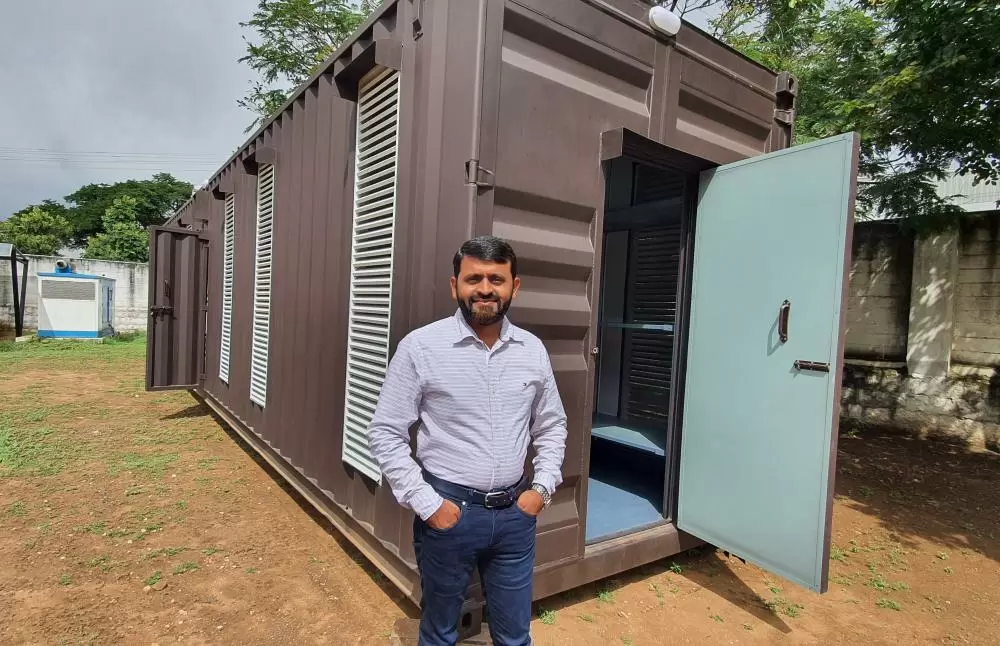 Iqbal's team has executed projects in Tamil Nadu, Karnataka and Kerala
"We hardly saw our father as he was always busy counseling people. We spent most of our time with our mother, who was short tempered and scolded us often. I now realise that those scoldings helped us to be steadfast on the right path," says Iqbal.
At school he was an average student and he just scraped through Class 10 with minimum pass marks. He completed Class 12 from SSMV Higher Secondary School, Edakkazhiyoor, Thrissur District and graduated in computer science (2002-2005) from Texcity Arts and Science College, Coimbatore.
Later, he did his MBA (2005-07) from ICFAI University, Thrissur campus.
"When I was in Class 12 there was a fire in me and I wanted to do something of my own. I started making candles and perfumes with the help of my father's driver in his spare time.
"I supplied the products to temples and shops. But when I went to collect my payment, the shopkeepers came up with so many excuses to not pay up," says Iqbal, laughing.
"After about six months, I had lost all the money that my father had given me and it became the biggest lesson of my life."
Iqbal couldn't resist another shot at entrepreneurship while doing his MBA. He took up a three-month internship after the first year at Ma Foi Management Consultants, an HR company in Cochin (now known as Kochi).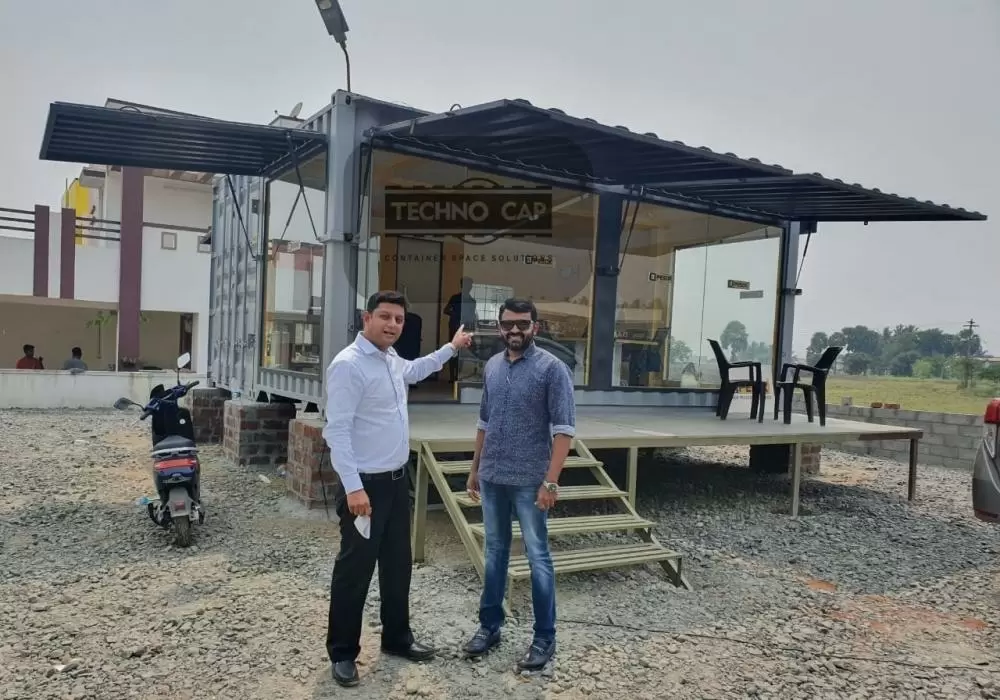 Iqbal at the site of a newly constructed container shop
By the time his internship ended he got so fired up that he decided to start a consultancy of his own along with two other classmates. He got permission from the principal, who exempted the trio from regular attendance.
However, Iqbal exited from the company in 2008. "The company had gained clients, but financially it wasn't doing well. Bank loans that needed to be repaid were piling up," he says. The company was shut down soon after.
It was during his stay in the port city of Kochi that he observed the movement of cargo containers. It provided the spark for the container homes.
"I discussed about it with my maternal uncle, Ummer, who was a fabricator in Dubai then," says Iqbal, explaining how he gave shape to the business idea.
He then shifted base to Coimbatore, a city he was familiar with since he had done his graduation there and set up his company Techno Cap Equipment in October 2009.
But the work was tough and he had to learn everything from scratch. Things proved difficult since the work involved technical knowledge that he didn't possess.
"I didn't have an engineering background, thus everything needed to be learnt on the job," he says. "It was a paradigm shift, from a white collared job at the consultancy, to this business, which required on field attention all the time.
"It is similar to construction business, where most of the work is on the field. In the initial days, I did small fabrication jobs."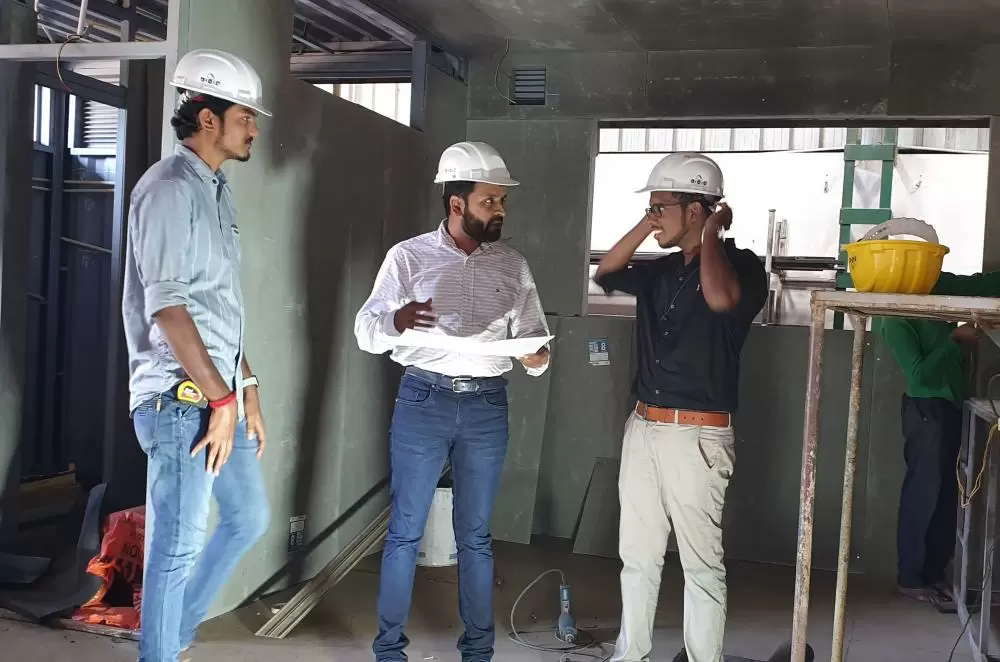 Iqbal with his team transforming a container into a livable space
His first decent order came from a parcel service company in Coimbatore that wanted a lorry to be fitted with a cargo container. Iqbal struggled to finish the work as per client expectations and spent more money on the project than the amount he had quoted.
"The client fought with me about the delays, and the project cost me double of what I was being paid," he says. "But I was determined to learn, and delivered the container mounted lorry after a delay of two months."
As the days, months, and years went by, Iqbal polished his craft and began to do more challenging projects. The container homes and offices come with all modern amenities that are needed for people to live in it.
In 2014, he launched container swimming pools, a novelty, that is catching the attention of people.
"A regular 20 ft by 8 ft swimming pool can cost around Rs 7.5 lakh," he says, adding, "We recently installed the biggest container pool in an international school at Kottayam, Kerala. It measured 60 ft by 30 ft, which is almost triple the size of a regular container."
He says that one can construct a container office in Rs 6-12 lakh. A one BHK container home can cost around Rs 12 lakh to Rs 16.5 lakh depending on the amenities provided.
The last financial year turned out good for Iqbal despite the staggered phases of Covid lockdown. They achieved a turnover of Rs 5 crore compared to the previous year's turnover of Rs 3 crore.
"Business was slightly better as people who had farmlands wanted to construct a temporary house to stay during the lockdown," he says.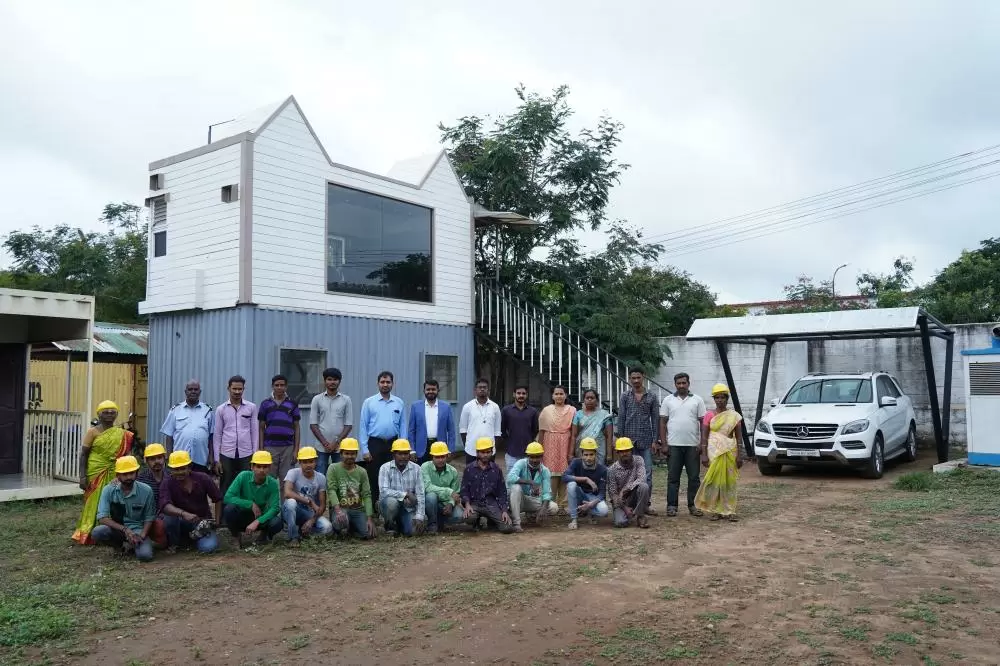 Iqbal with his team of workers in front of his container office in Coimbatore
Iqbal buys used containers in 'good condition' from shipping companies in auctions. He says the prices have gone up now and as per current prices, a 20 ft container would cost around Rs 2 lakh, and a 40 ft container Rs 4.5 lakh.
Iqbal has around 23 workers on his payroll. Apart from that, eight people work with him at his container office in Chettipalayam, Coimbatore. He sits on the first floor while the ground floor has the reception area and a client meeting place.
Iqbal is married and has four children. His wife has her hands full managing the online classes of three children and a fourth one who can disturb all of them in one go.

Trending Now: