This romantic couple built a Rs 6 crore turnover eatery chain starting with Rs 80,000 defying the odds
Sofia Danish Khan
&nbsp | &nbsp
29-July-2021
Vol 12&nbsp|&nbspIssue 30
Deba Kumar Burman and Pranamika were just 21 and still in college when they eloped and set up a family in a tiny single room apartment in Guwahati nearly thirty years ago.

From his first job as an assistant in television serial sets for a daily wage of Rs 150 to later producing TV shows jointly with his wife, and then building a Rs 6 crore turnover restaurant chain in Guwahati, Deba Kumar never let the spark of romance fade out of their lives.


Deba Kumar Burman and Pranamika started J 14, their first eatery in 1997 with just Rs 80,000 (Photos: Special Arrangement)

"I always thought of ways to keep my wife happy and comfortable, knowing well that she was born with a silver spoon," says Deba Kumar.
Today, he and his wife own 21 restaurants, which are located in different parts of Guwahati, under the brand names of J 14, Shillong Momos, Punjab Tandoor and J 14 Kancha Moris. More than 100 employees work at these outlets.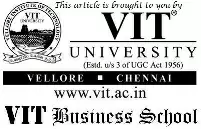 Each brand specialises in certain dishes - J 14 outlets are known for Kolkata rolls and momos, Shillong Momos for its momos, Punjab Tandoor for Punjabi food and J 14 Kancha Moris (which means green chilly) for authentic Bengali food.
The couple started their first J 14 outlet in 1997 opposite Gauhati Commerce College, one of the most renowned colleges of Guwahati.
"It was a 250 sq ft rented shop. We started with an investment of Rs 80,000 which we managed by selling my scooter and with some savings," recalls Deba Kumar.
"We sold a variety of momos, rolls and burgers. We initially thought of starting a food cart. But both our families had a great reputation and we knew relatives would talk about us. So we dropped the idea."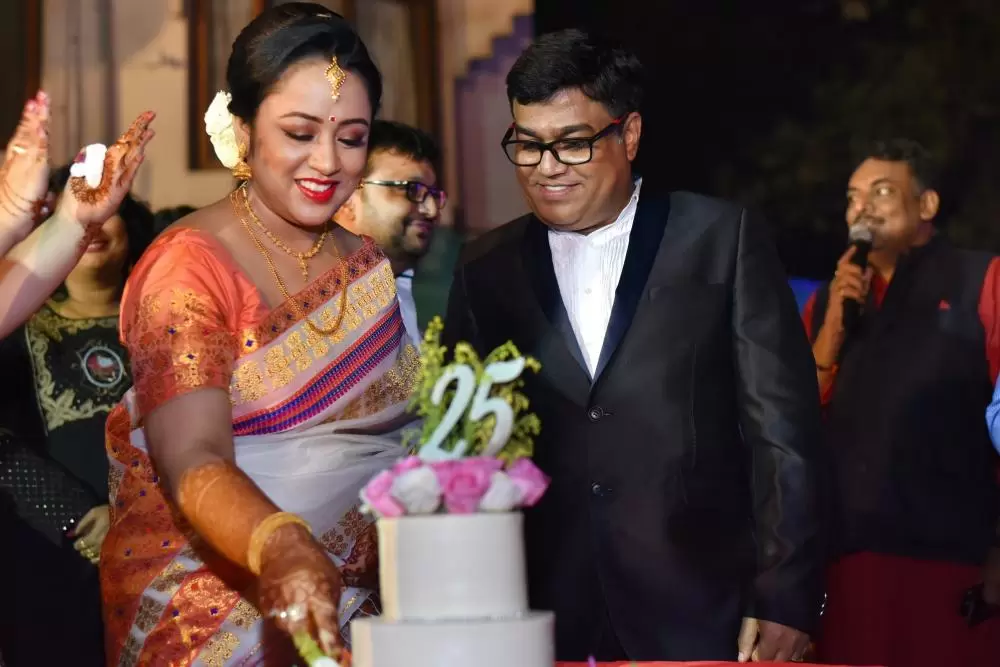 Deba Kumar and Pranamika married when they were both 21 and today at age 51 they own a 21-outlet restaurant chain

Deba Kumar's father was a veterinarian and his mother was a housewife. He finished Class 12 from GNBM Memorial High School at Barpeta Road, a small town located about 100 km from Guwahati.
Later, he enrolled for a BA course at Cotton College, Guwahati, but dropped out after the second year. "I was more of a musician and hardly studied. I loved to play piano and composed songs. I have released a few music videos as well," says Deba Kumar.
Pranamika was doing her BA LLB when she met Deba Kumar and the duo fell in love. Her father was a deputy district magistrate at the time she decided to tie the knot with Deba Kumar.
"Though we were neighbors, the families did not agree to the match. I coaxed Pranamika not to back out of the wedding," says Deba Kumar.
The couple eloped. The initial days were tough when they started their family life together from a one-room apartment paying a monthly rent of Rs 350.
"We cooked on stoves, and had to manage a lot of things." he says. "I found a job as an assistant in a television production house for Rs 150 a day."
"Later, I got a job in Doordarshan, Guwahati, as floor assistant for a salary of Rs 2500 per month. I worked in Doordarshan from 1993-1999."
Pranamika joined her husband in producing documentaries for Doordarshan in this period. "He shot, directed, edited and even gave the voice-overs himself to save expenses. We did a weekly show focusing on the North East in 1997," says Pranamika.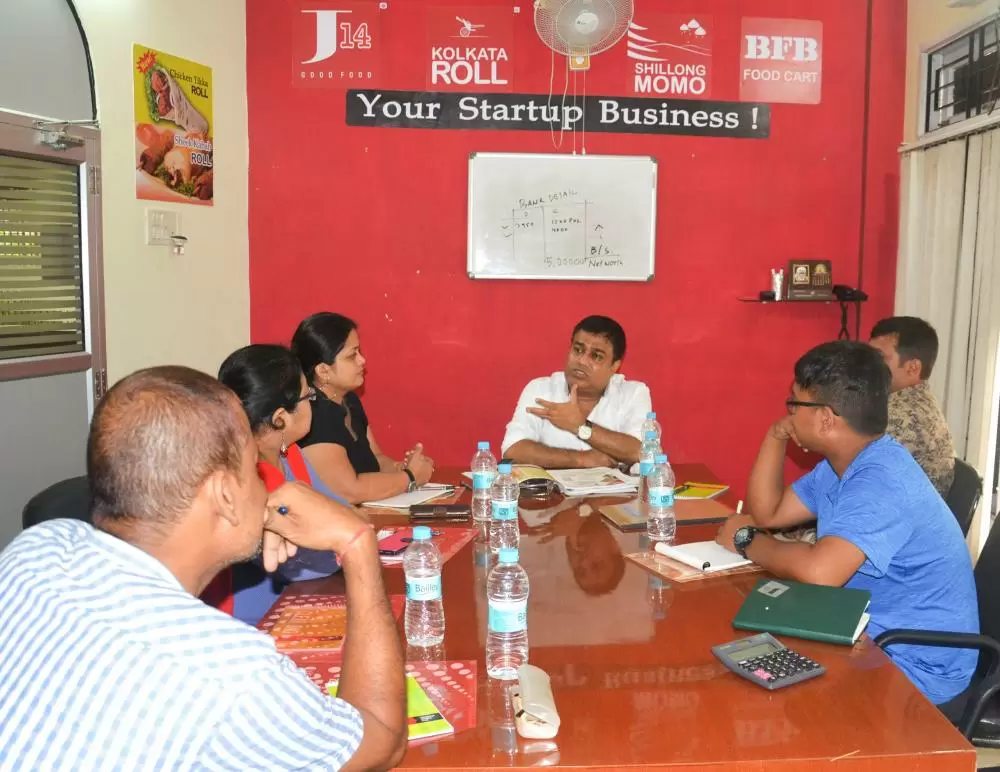 More than 100 employees work at Deba Kumar's eateries today
The same year they also started their first J 14 outlet. "I had no knowledge of cooking, but my wife became a pillar of support. We had four employees when we started," says Deba Kumar.
"J 14 might sound like an unusual name, but we just thought of it as short form of 'Joint for teenagers'. The place soon attracted a lot of young crowd.
"We put graffiti on the wall, which was funky and attracted the youngsters. I remember one of the first graffiti showed Amitabh Bachchan holding Gabbar Singh and asking 'bol kitne momos khaaye' (tell me how many momos did you eat). We used to regularly change this graffiti as it was done by one of my very talented friends."
In the first year, their revenue from the outlet was Rs 2.5 lakh. In 2004, they opened their second outlet at GS Road, Guwahati, and one more outlet a year later in front of another college in the city.
The Commerce College J 14 outlet became their central kitchen, as the couple wanted to maintain the same taste at all the outlets. Employees delivered the food items by bicycles to the other two outlets.
"Today we have 21 outlets, out of them four are franchisee owned. These outlets have provided happy memories to many young people. I still meet people who tell me how they met their spouses at J 14, how they dated and proposed at our outlets," says Deba Kumar.
Deba Kumar who had quit his job in Doordarshan in 1999 had tried his hand in a couple of other businesses as well.
He lost some money in a furniture business he started around 1999. Later, he was associated with an international nutrition brand that promised weight loss from 2000 to 2008.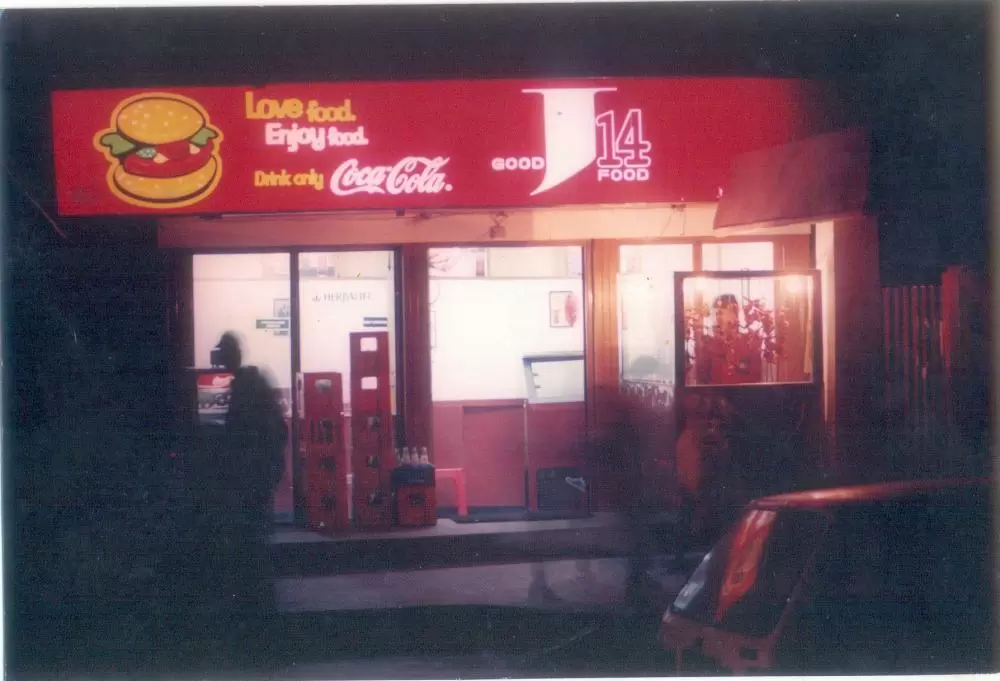 An old photo of Deba Kumar's first outlet opposite Gauhati Commerce College
This job gave him an opportunity to visit many foreign countries. Since 2008 he has devoted his entire time and energy to building his restaurant chain.
"I want to send a message to the youth of India, I am looking for 10 people who seriously want to earn money, through the cloud kitchen model of J 14, and take them to parts of India," says Deba Kumar.
"You don't even need to think of finances, but only need to be committed to the business idea, the way we commit to a marriage."
To upcoming entrepreneurs his piece of advice is: "Don't get disheartened by obstacles, but take them as another opportunity knocking on the door, which also helps us to grow."

Deba Kumar and Pranamika have two daughters, Sonalika (25) and Aashmika (16), and the eldest one has joined the family business.
Wish to share your story?
Trending Now: